Don't know what to play on Game Pass? Don't feel bad: with well over 100 great titles to choose from running the gamut of video game genres and experiences, it can be hard to decide where to get started.
But worry not, because we've got you covered with these Game Pass recommendations for those who stick to the shadows. Stealth-action games are the thinking man's action games. If you like to take out your foes without them even realizing it, then you'll love these Game Pass stealth-action games coming up. Let's check them out.
A Plague Tale: Innocence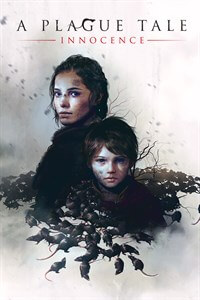 Asobo Studio's 2019 narrative-driven action-adventure may at first glance look like The Last of Us in a medieval setting. But in reality it is much more than that. Set in 14th century Aquitaine (a region of France) A Plague Tale: Innocence focuses on young Amicia and her little brother Hugo as they flee both the Black Plague and the French Inquisition.
The stealth gameplay incorporates survival-horror elements. Together with the game's rather dark aesthetic and themes, it all comes together for a game that is more than the sum of its parts.
A forthcoming television series adaptation was announced back in March 2022. And a sequel – A Plague Tale: Requiem – was unveiled last month during the Xbox & Bethesda Games Showcase.
Assassin's Creed Origins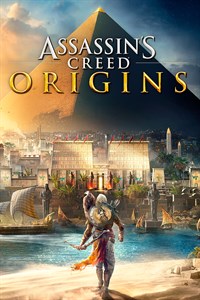 The stealth aspect isn't quite as forced upon the player in this tenth major installment of the Assassin's Creed franchise. It is, however, an excellent stealth-action game nonetheless. Origins is set in ancient Egypt, interpreted with a high degree of authenticity (the development team consulted Egyptologists extensively) and features a new protagonist: Bayek of Siwa.
The story explores the "origins" of the conflict at the heart of the series – that between the Brotherhood and the Templars. With an open-world setting that is as drop-dead gorgeous as it is exotic, and new roleplaying elements thrown into the mix, Origins is a great way to get into the series for those who are uninitiated.
Dishonored: Definitive Edition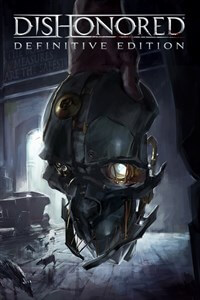 This first-person stealth-action game from 2012 is still a blast to play today. Coming from none other than Bethesda and Arkane Studios, it should come as no surprise. Play as Corvo Attano, bodyguard/lover of the Princess of Dunwall-turned assassin – and one of the baddest badasses in all of gaming.
Though it doesn't have the bleeding-edge visual prowess of next-gen games, the presentation is stellar and more than makes up for the game's age, in both the graphics and audio departments. On this latter topic, the game's voicework features such talent as Susan Sarandon, Carrie Fisher, Michael Madsen, Lena Headey and Chloe Grace Moretz.
Also check out on Game Pass:
Dishonored: Death of the Outsider
Dishonored 2
Hitman Trilogy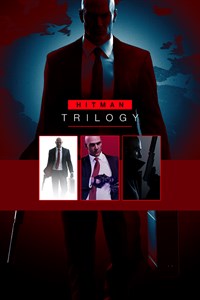 Three games for the price of one! And not just any games, but some of the greatest stealth-action classics ever. The games are identical to their original releases, so unfortunately there is no HD remaster treatment here. There is, however, a collection of great games that are still worth playing today. Here's what the Hitman Trilogy includes:
Hitman 2: Silent Assassin
Hitman: Contracts
Hitman: Blood Money
See why Agent 47 is one of the most iconic video game characters of all time.
Slipping away…
Now that you clandestine gamers know what to play on Game Pass, why not share your thoughts on our list before you slip away into the shadows once again? Have you played any of these games already? Tell us about it in the comments.
If you don't already have a Game Pass membership you can sign up here. And if you would like to know more about Xbox Game Pass, you can visit the FAQ page. And don't forget to check out our other "What to play on Game Pass" articles for more on great Game Pass recommendations.
Featured image courtesy of flickr.com.