This week started off with a bit of a bombshell for Microsoft as news of the company's EVP and chief product officer Panos Panay's departure leaked via an internal memo drafted up on his behalf.
Despite the face of Microsoft's Surface hardware efforts leaving the company, computing devices from the company will continue to be a business for the foreseeable future, albeit less about hinges and fabric keyboards and more about integrating dedicated processing units and pushing artificial intelligence to sell products.
The End of an Era
In a short but concise email crafted by Microsoft's EVP of Experiences and Devices Rajesh Jha, employees were made aware of the seismic changes that are going to occur within the Windows and Devices department starting with Panay's departure.
Moving forward, we will double down on our strategy. These changes will be effective immediately with Panos' help in the transition.

Build silicon, systems and devices that span Windows, client and cloud for an AI world. This team will be led by Pavan Davuluri, who will report directly to me. Brett Ostrum, Nino Storniolo, Linda Averett, Ken Pan, Ralf Groene, Aidan Marcuss, Carlos Picoto, Stevie Bathiche, Robin Seiler, Ruben Caballero and Anuj Gosalia will move to report to Pavan with their teams intact. Windows planning and release management will continue to be in this team. Our commitment to Surface and MR remains unchanged.

Build experiences that blend web, services and Windows for an AI world. To this end, Shilpa Ranganathan, Jeff Johnson and Ali Akgun will directly report to Mikhail Parakhin and form a new Windows and Web Experiences Team, moving with their teams intact.

Yusuf Mehdi will take on the responsibility of leading the Windows and Surface businesses with our OEM and Retail partners.
As Microsoft reorients itself following the upcoming departure of its chief Surface hardware champion, Panay will begin decorating his new office across town as part of Amazon's Alexa and Echo division.
According to Bloomberg, Panay has been tapped to run Amazon's devices group which consists streaming sticks, Kindle e-readers, Alexa powered computers, tablets, clocks, mirrors as well as the echo brand of speakers and audio products.
Panos' departure from Microsoft after 19 years feels abrupt, especially given the company's upcoming Surface hardware event in New York this Thursday, which Panay will no longer be attending.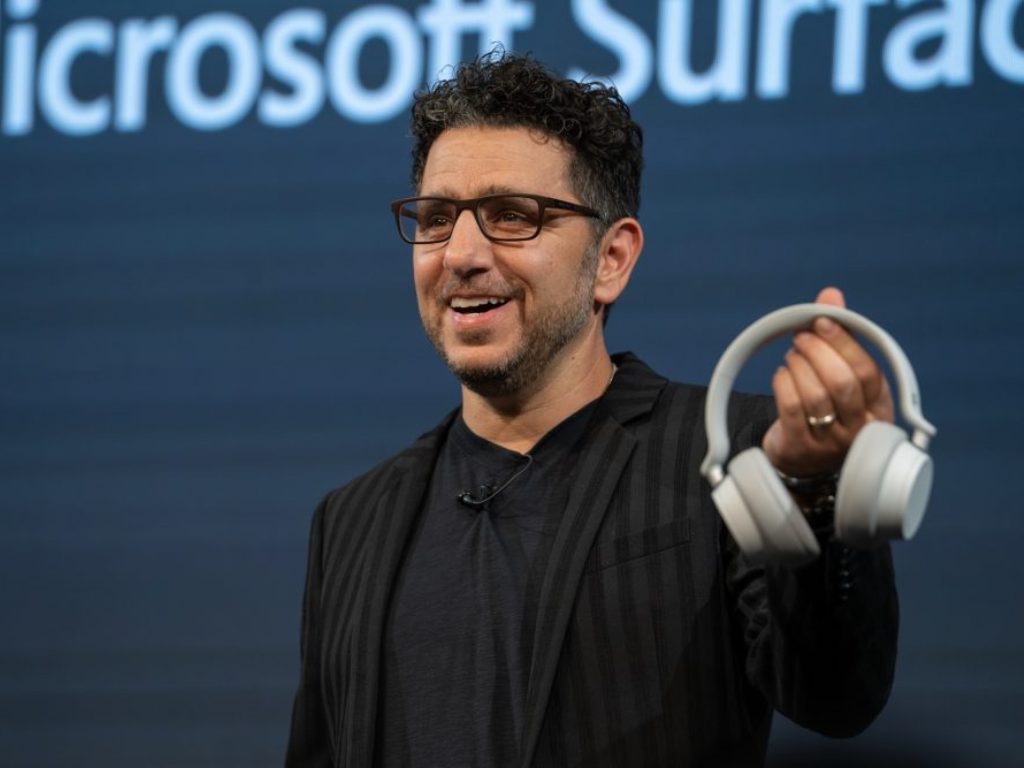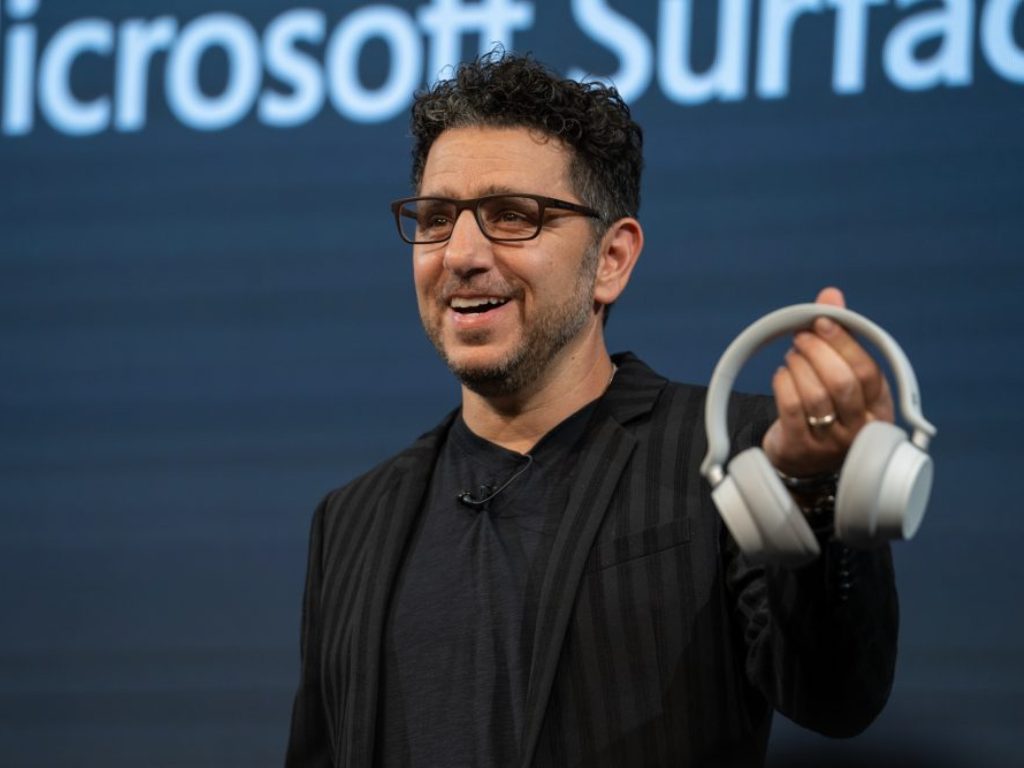 The sudden news of Panay leaving Microsoft has led to many speculating on the future of the Surface hardware division given it perceived stagnant development and distribution status as of late. Despite a through line being draw by beleaguered Microsoft hardware fans and critics alike that connect declining revenues and profit to a full "going out of business" fire sale of the Surface division, I believe the company still plans to produce its flagship hardware and with significant investment in the future.
Partnerships & Contracts
Yes, over the past few quarters, Microsoft's Surface division has slipped from its $2b earnings record but remains roughly 4% of the company's total revenue and accounts for about $7B of the bottom line. Additionally, Windows 11 adoption seems to have stalled out of the gate with fewer people jumping from Windows 11 than did from Windows 8 to Windows 10 measuring similar timelines.
A cursory view on the state of the division Panay was tasked to oversee would understandably look bleak enough to justify a cynical parachute play from the executive as well as warrant speculation of the Surface line being wound down to allow the company to continue to focus on its currently successful pivot to AI, but there are some blatant nuances that should dissuade skeptics from attempting a premature grave dance for the Microsoft Surface business.
Starting with the less obvious, Microsoft recently renegotiated an extension of its partnership with the NFL where the company will continue to provide Surface hardware and support for the league that now includes the Teams communication platform. Yusuf Mehdi, CVP of Modern Life, Search and Devices managed to extend the original 2017 partnership between the two as well as tack on additional services and support, which is something he will be doing more of in his new role.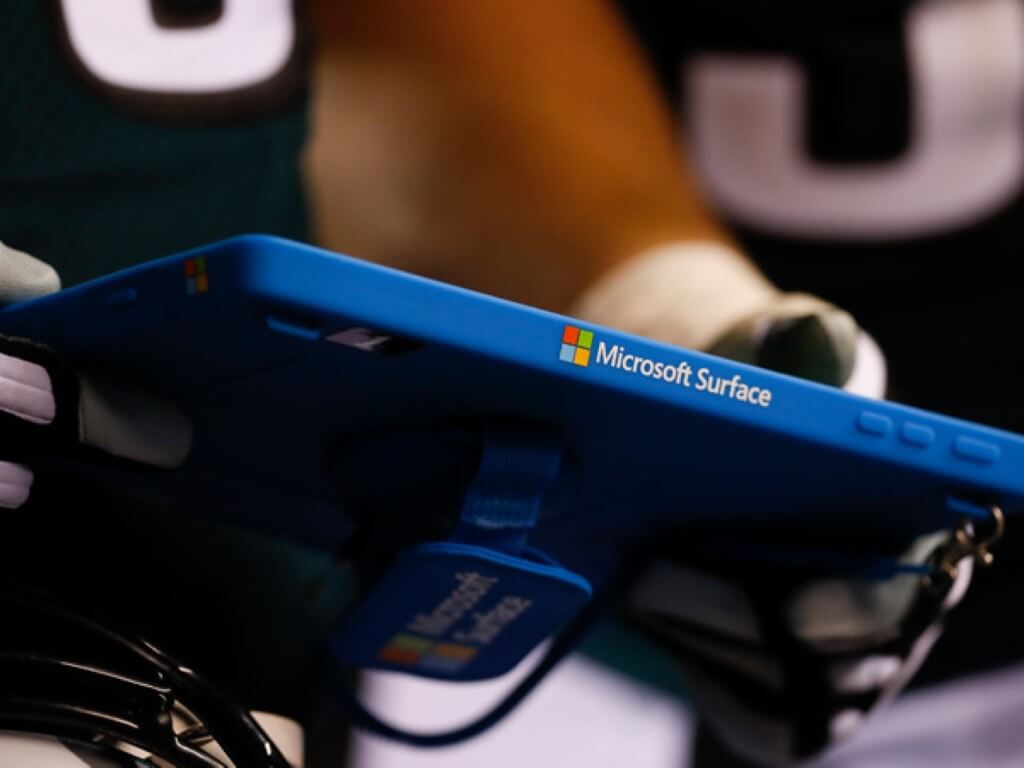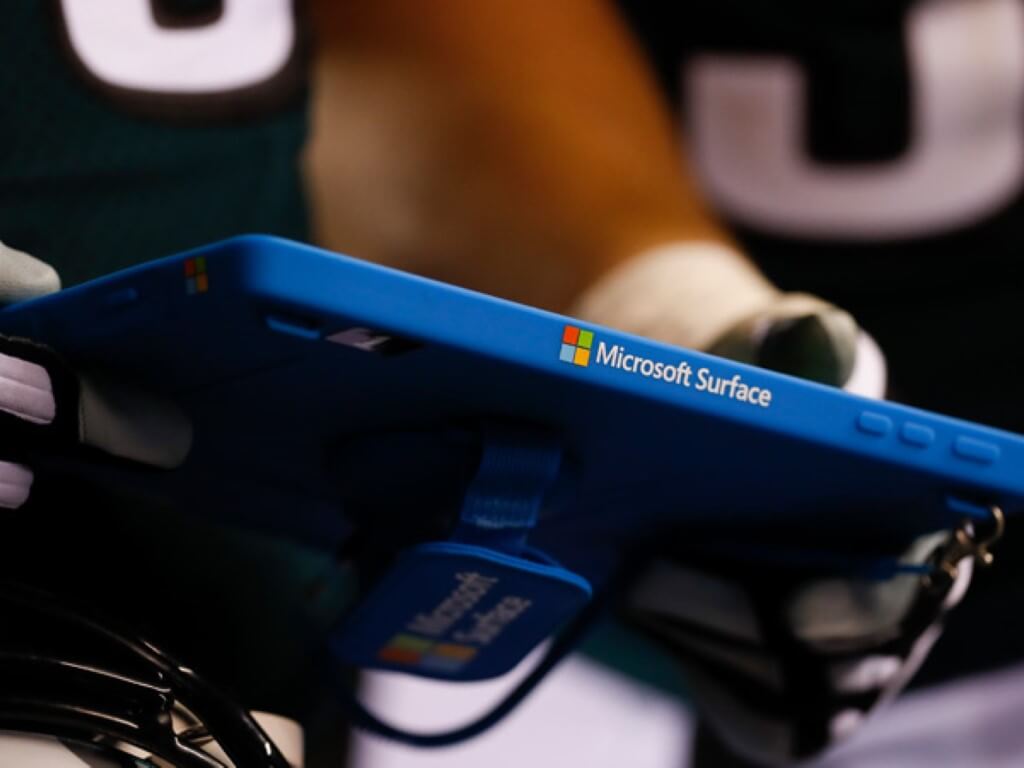 The original NFL partnership has led Microsoft into further robust contracts with other sporting leagues such as the NBA, PGA Tour, La Liga, and more. While commercial sales of the Surface hardware have succumbed to the global decline in PC shipments, contracts and partnerships with sporting leagues, airlines, hotels, research firms, education, courts, civil engineering contractors, US Congress & Senate committees, the Department of Defense, retail businesses and more, all remain a priority for Microsoft.
Selling an integrated stack solution from software to hardware is not only margin gain for Microsoft but embeds them within that particular business at several levels where they can edge out competitors such as Google, Salesforce, AWS and more. While Microsoft is mostly a software company, the possible exposed vectors to maintaining a thriving business become fewer when they can also pitch Surface Pro and Surface Pro support and maintenance programs to accompany a multi-billion-dollar Azure deal or vice versa, where they pitch Surface Laptops that can server as funnels into Office 365, Azure, PowerBI, OneNote Classroom, etc.
Where to put AI
As a tech journalist, I admit I get giddy over new hardware released from brands but must keep in mind the companies' objectives as well, and Microsoft's Surface line remains an endpoint solution disguised as reference devices.
Over the past few years, Panay has wormed his way into the minds of people covering Microsoft's hardware efforts but its executives such as Medhi who have helped advance devices beyond the stage into meaningful business opportunities to spread the company's evolving strategic business interest.
The original Surface served as trojan horse for Windows 8 for better or for worse, and over time the company has expanded the portfolio to try and push Windows 10S, Windows on ARM (WoA), Windows 11, and soon Windows 12 infused with AI displayed through its hardware with dedicated Neural processing units built into the silicon.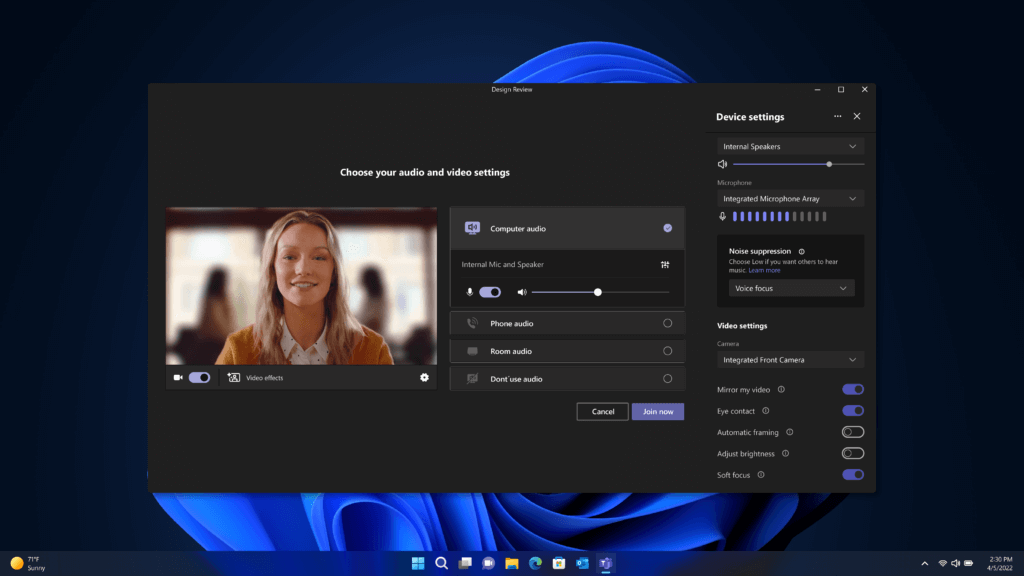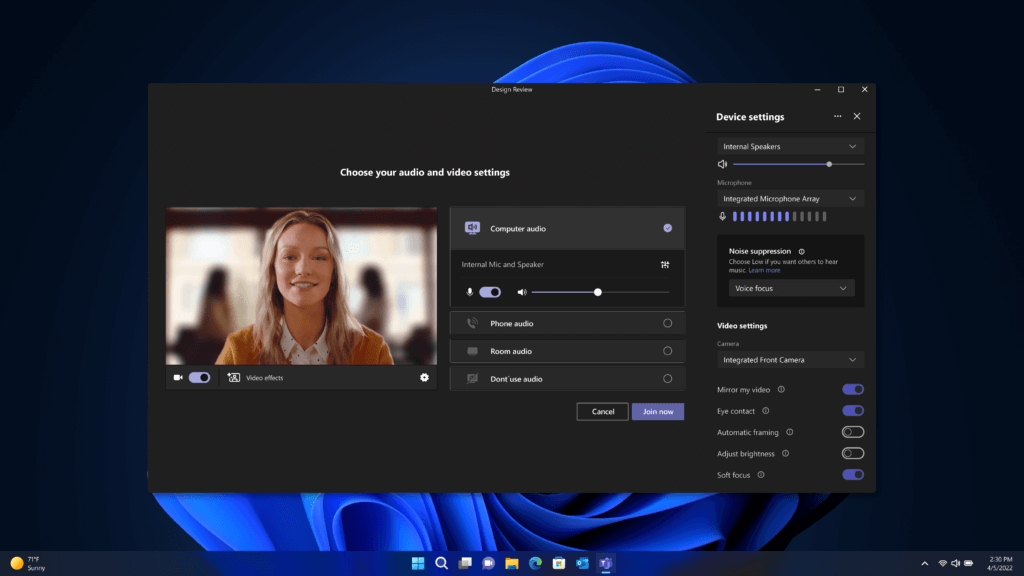 Microsoft has leaned heavy into AI, generative pre-trained transformers, conversational machine learning, large language models and quantum computing and its looking to infuse these technologies into its various platforms to help customers but more importantly widen its software margins while also securing dependency in the market.
Surface devices like the Surface Pro 9 powered by chips that can translate AI technologies on devices offer a compelling selling point that Microsoft is singularly at the forefront of. Last year Microsoft began pitching Windows Studio Effects which consisted of audio and visual features enhanced with AI to help isolate noise, improve image qualities, apply real-time filters and more.
Windows Studio features represents a baby step into the world of AI enhanced computing Microsoft would like to sell to customers, and to do so, it's going to need to maintain its Surface lineup as constant threat to chipmakers to help push its AI ambitions forward. Microsoft's OEM partners have provided similar proprietary solutions as Windows Studio Effects for years, but their disparate efforts have never been enough to coalesce and effort from Intel to dedicate and standardize development around. With the Surface being somewhat of a commercial success and embedded in several business vectors, Microsoft's flirtation with Qualcomm and its Surface Pro 9 supporting those specific new Windows features may have been enough to get Intel to wrap up its development on similar SoC structures.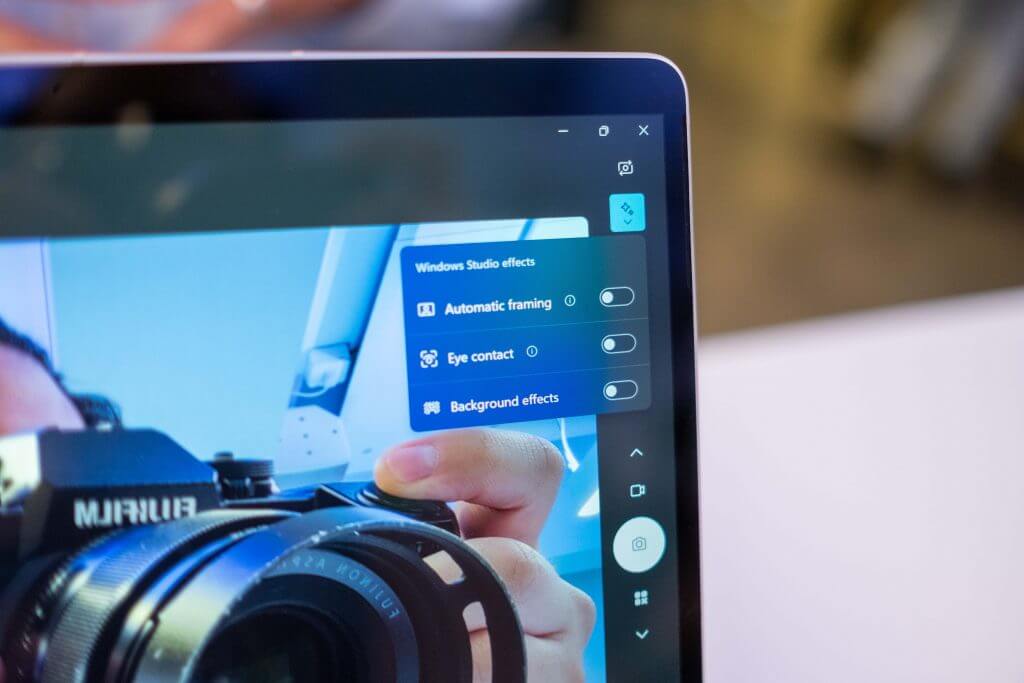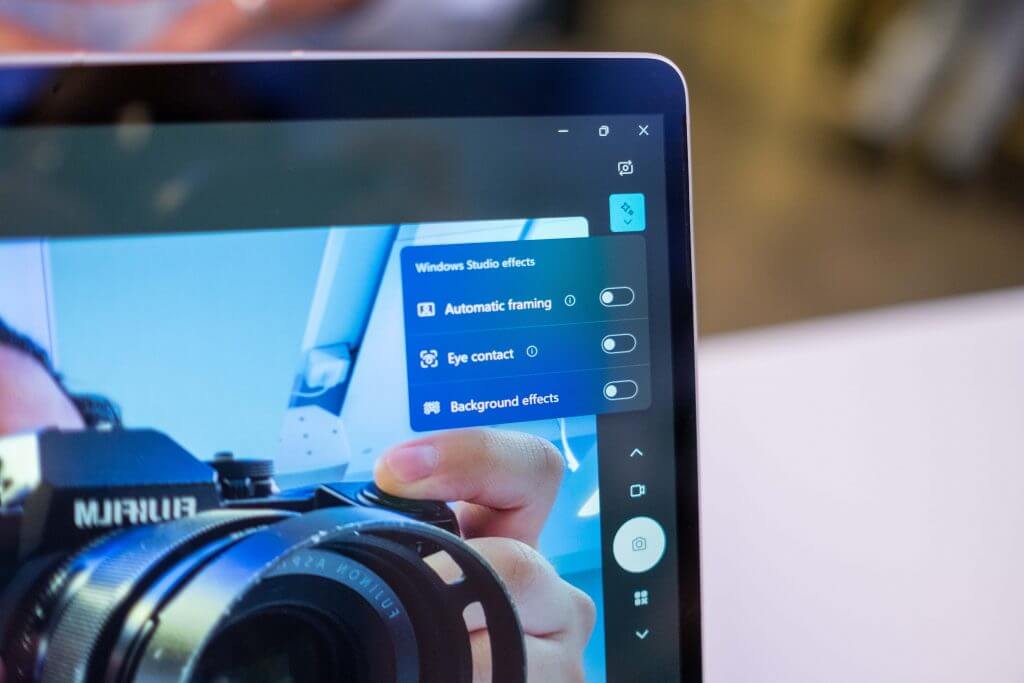 Microsoft having its own first party devices to test, pit against, and develop specific features for its various platforms becomes a net benefit in the standardization of Windows features and support from the OEMs who sell devices in the millions each quarter.
Microsoft needs somewhere to display its Windows 12 AI future and Surface devices will remain a home for that effort, even if they don't sell gangbuster numbers.
What the future looks like
Despite my own personal bias for a "pumped" Panay presentation, his departure marks an opportunity for Microsoft to rewrite the narrative of the Surface line to align with goals from 2023 rather than its previously stated from 2013 as simply being reference design hardware. It's clear that in 2023, OEMs took notes in 2013 and are now outpacing Microsoft when it comes to reference devices, specs, features, and computing experiences.
From single screen foldables to dual screen convertibles, OEMs are providing more computing options with higher end specs, dedicated feature sets and overall computing experience.
What Microsoft cans start doing is using the Surface device as standard bearer for a polished Windows computing experience expanding on things like haptic keyboards, noise cancellation software, high end webcams, on-device encryption, improved Windows touch support at the OS-level and more while spending less time on new ways to add hinges to device.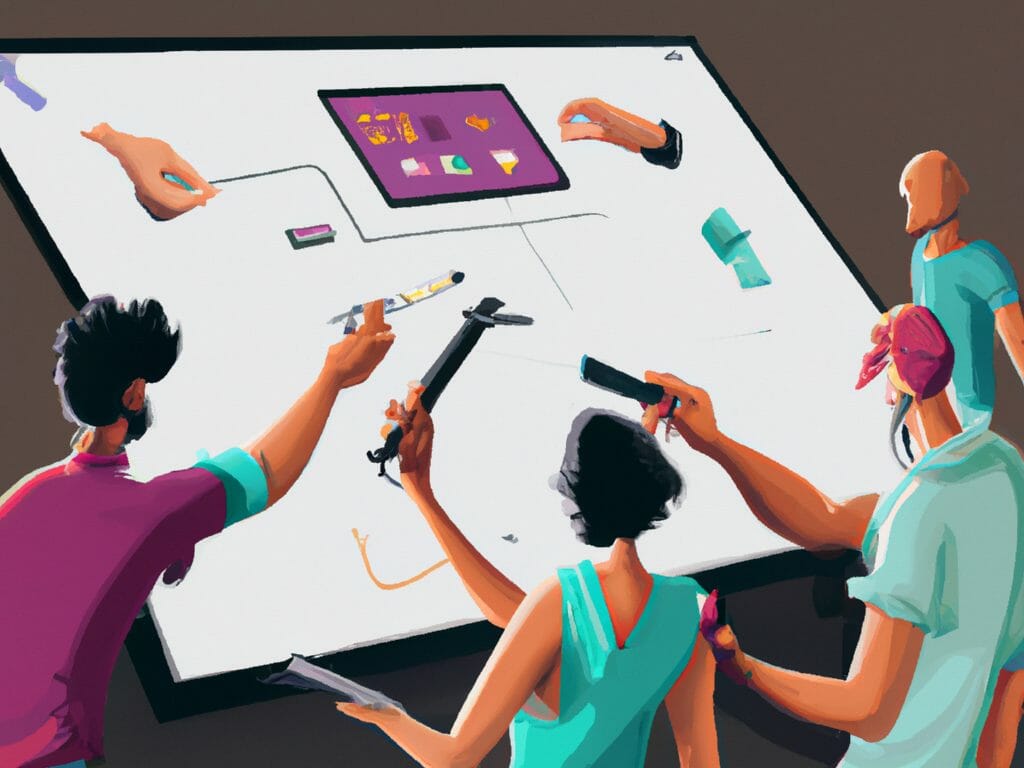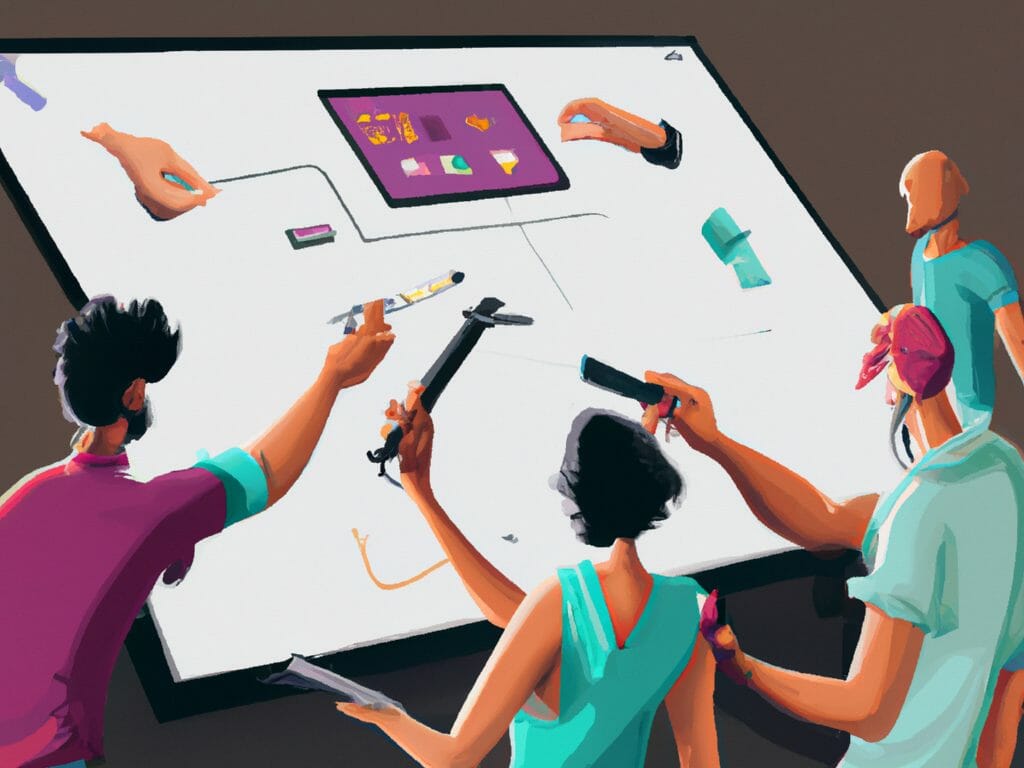 Yes, some OEMs offer solid computers already and many customers may argue that having Microsoft in the market is redundant but over the past 10 years the company has put in work to make Surface an aspirational brand and they can capitalize on that by polishing the experience.
Microsoft may not make another Surface Duo bet and the Surface Laptop Studio may be the last experimental design for the lineup, but providing a polished computer like the Surface Pro and Surface Laptop that offers competitive horsepower, a no-fuss, no bloat, full AI-infused computing experience that ties into the various platforms business already subscribe to may just be enough to keep an office of 10,000 or 100,000 seats from going with Lenovo or Dell, and that's a future the company can control.