New to game pass and don't know where to start? We've got you covered with these Game Pass recommendations for all the enigmatologists out there. Who doesn't love a good, challenging puzzle from time to time? And Xbox Game Pass has a great selection of puzzle games for everyone from the casual player to those who seek the most brain-busting of challenges, and everyone in between. Check out these great puzzle games.
Bridge Constructor Portal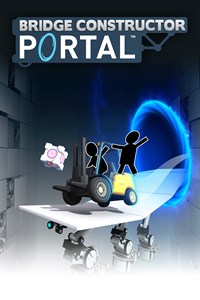 Are you a fan of the first-person shooter/puzzle-platform Portal series? Are you also a fan of the Bridge Constructor franchise? If you answered yes to either of these then you'll enjoy this engineering simulation/puzzle game. And if you answered yes to both, then you are going to have an absolute field day with Bridge Constructor Portal.
The game blends elements from the two series, and the result is a combination almost as perfect as peanut butter and jelly. Players must construct bridges to get trucks from one point to another within Aperture Laboratories, all under the watchful eye of super AI GLaDOS.
Chinatown Detective Agency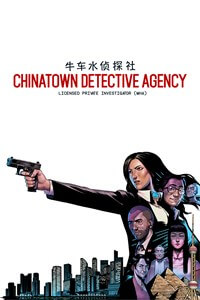 Visit a cyberpunk Singapore in the year 2037. Take on the role of brand-spanking-new private investigator Amira Darma in this point and click puzzle-adventure sleuthing game.
The game takes a lot of its inspiration from the classic Carmen Sandiego games, and has the player tackling a range of different cases that at first seem to be isolated, until the pieces of a wider conspiracy begin to come together…
Genesis Noir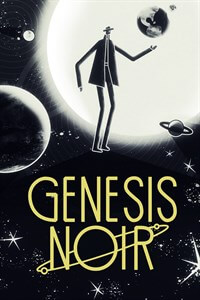 Another point and click adventure. A "noir adventure spanning time and space," Genesis Noir is played through a series of vignettes. Independently developed and Kickstarter-funded, the game features a unique narrative that blends a creation (and destruction) myth with the presentation style of a film-noir detective movie. It is quite an original concept, to say the least. Gameplay is a combination of exploration and interactions that come mostly via on-screen prompts.
Lumines Remastered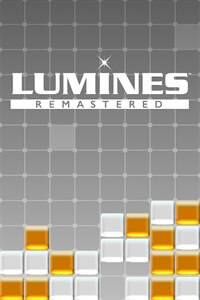 The puzzle classic Lumines now has enhanced visuals and support for higher resolutions. This remastered edition on Game Pass also introduces "Trance Vibration," which allows players to use multiple controllers in single player games to experience a sense of synesthesia courtesy of the controller's vibration functions (which are synchronized to the game's music).
Lumines is an addictive puzzle game in the vein of Tetris and Bejeweled. If you are a fan of such classic puzzle games and have never tried a Lumines title, this is the perfect one to start with.
Paradise Killer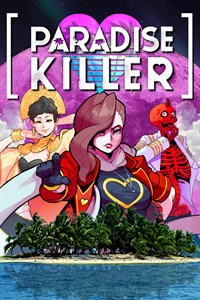 Paradise Killer is a sleuth adventure game with plenty of visual style and interesting characters. As detective Lady Love Dies, the player returns to Paradise Island 24 after a 3-million-day exile to investigate the wholesale murder of the Syndicate – a group of immortal aliens who kidnap humans from Earth to live on Paradise Island as a social experiment.
A delightfully bizarre detective game like no other, Paradise Killer presents a unique take on the puzzle-adventure genre that no fan of it should miss.
Peggle 2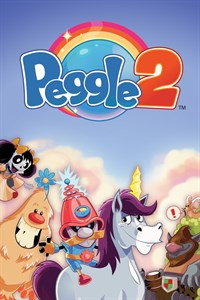 Peggle 2 is a great choice for casual puzzle gamers. It is the official sequel to 2007's Peggle. Inspired by Japan's Pachinko machines, Peggle 2's gameplay consists of shooting a finite number of balls at a field of differently-colored pegs to clear out specifically marked pegs, while trying to attain a high score through skilled shot planning.
It sounds simple, and it is – at least on paper. It is also highly addictive. Peggle 2 doesn't stray too far from its predecessor, which has been called one of the best puzzle games of all time. And that's probably for the best.
Tetris Effect: Connected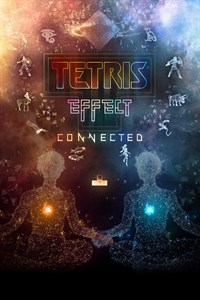 We round out our Game Pass recommendations with an entry from the most legendary of puzzle game franchises. This installment released on Xbox consoles and Windows PC in 2020. It won Game of the Year from several publications that year as proof positive that Tetris is back and better than ever.
Tetris Effect: Connected puts a contemporary spin on time-tested classic with the "Tetris Effect," a mechanic in which the gameplay is tied to the beat of the music, with themes and music across 30 stages. The game has other surprises in store for Tetris veterans and newcomers alike.
Wrap up
That's it for our Game Pass puzzle game recommendations. Now that fans of the genre know what to play on Game Pass, tell us what you think of this selection? Are any of these your personal favorites? Let us now in the comments.
If you don't yet have a subscription to Xbox Game Pass, you can sign up here. You can also learn more about Game Pass over on its FAQ page. And don't forget to check out our other "What to play on Game Pass" posts for other Game Pass recommendations.
Featured image courtesy of gamesvillage.it.