Don't know what to play on Game Pass? Don't feel bad – with literally hundreds of games to choose from across the service spanning just about every genre out there, it can be tough to know where to start.
Thankfully, we have you covered with these Game Pass recommendations for those gamers who dig something a bit different from time to time. What follows are some great unique offerings that aren't quite like other games out there. These games break up the status quo of popular shooters, racing and sports games, and open world adventures, and offer a gaming experience that is distinctly its own. So read on and brace yourself: because these games hit just a little different.
Hardspace: Shipbreaker (PC Game Pass)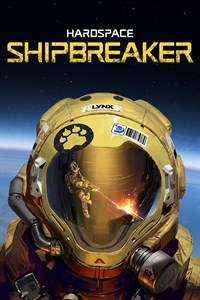 This first-person action-adventure game has players exploring and dismantling abandoned spacecraft while scavenging valuable materials. It is definitely a breath of fresh air relative to all the space-based shooters out there. The game was developed by Blackbird Interactive, the same studio that is currently developing Minecraft Legends. Note that Hardspace: Shipbreaker is available for PC Game Pass and Game Pass Ultimate only (Xbox Game Pass excluded).
House Flipper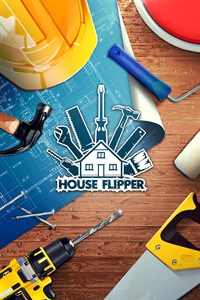 In House Flipper, the player fixes up properties in the hopes of selling them for a profit. Just as the game's title implies. Clean, paint, lay down new tiles or carpeting, even tear down entire rooms and start over again to turn your vision of a dream home into a reality. The gameplay loop can be very satisfying, as so many game reviewers have noted.
Moonglow Bay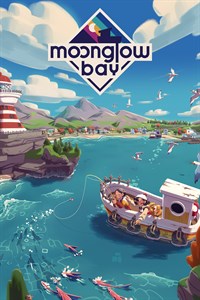 Moonglow Bay is not your typical, run-of-the-mill fishing/role-playing video game, no matter what anyone tries to tell you. The gameplay loop involves fishing, cooking, and making upgrades to your boat. And there are plenty of side quests to mix things up. But more than that, the game is about fostering relationships with the people of the small fishing village and restoring its splintered community.
Overcooked! 2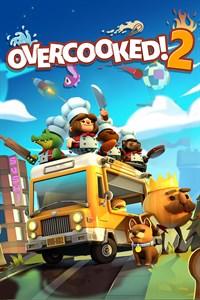 Overcooked! 2 dishes out a veritable buffet of fun for kids and adults alike. Culinary chaos reigns supreme in this cooking simulator, and with online multiplayer support for up to four players, there is no such thing as too many cooks in the kitchen. And with the fate of the Onion Kingdom in the balance, the steaks have never been higher.
PowerWash Simulator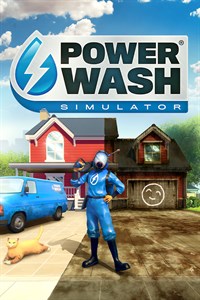 A recent day one Game Pass release, PowerWash Simulator is a "first-person cleaner" from Square Enix's independent game division, Square Enix Collective. In the game players take control of a small power washing business in the town of Muckingham, taking on a variety of cleaning jobs. These aren't mundane tasks, however, as you'll be cleaning everything from run of the mill homes to a Mars space rover. And you'll gain access to new tools and equipment upgrades along the way.
Slime Rancher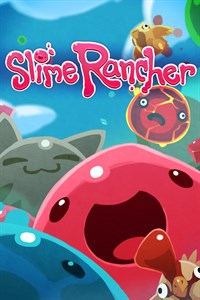 In this first-person open-world adventure you play as a "slime rancher" named Beatrix LeBeau, whose job consists of building a ranch and collecting, raising, feeding and breeding slimes. Toward this end you'll venture through disparate areas collecting resources such as slime food with your VacPack. What is a Vacpack, you are probably asking? It's a vacuum backpack, and you'll be using it a lot to suck up slimes and items.
Surgeon Simulator 2: Access All Areas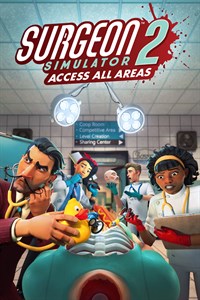 Surgeon Simulator 2 has players conducting a series of increasingly complex operations – hopefully with successful outcomes for the hapless patients. In addition to the campaign mode there is also a party mode, and up to four players can get in on the fun in either. Players can even create their own surgery scenarios.
Turbo Golf Racing (Game Preview)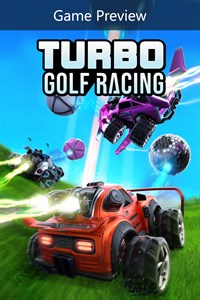 This fast, arcade-sports title just hit Game Pass as one of the most recent additions at the time of this writing. In Turbo Golf Racing you will boost, jump and flip your supercharged car as you chip, putt and smash giant golf balls to the finish line. And you can do all this with up to 8 friends online. Note that the game is still in Preview status and is a work in progress.
Weird West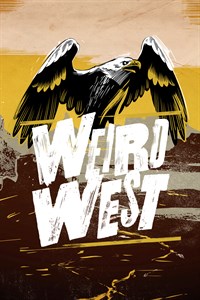 Weird West is a top-down action-RPG that takes on – as you might be able to guess – a weird western aesthetic. From Devolver Digital and developer WolfEye Studios, the game is somewhat reminiscent of the earlier, pre-Bethesda Fallout games. It follows the stories of five bounty hunters and raises the stakes with the inclusion of permadeath, meaning that the player's choices in the game have very real consequences in the game.
Wrap up
So now that you've seen our list of Game Pass games that offer something a little different, tell us what you think. Are there any other unique Game Pass titles that we missed? Is there a personal favorite of yours featured here? Let us know about your experiences with these games.
If you don't already have a Game Pass subscription, you can sign up here and get your first month for only $1. Learn more about Game Pass by visiting the FAQ page. And don't forget to check out our other "What to play on Game Pass" posts for more Game Pass recommendations.