As we have extensively covered over the week, the Windows 10 Anniversary Update finally was released worldwide yesterday on August 2nd. With the update came a new Windows Store, dark mode and new emojis, an improved Start menu and Action Center, and so much more.  While those features are great, the Anniversary Update also brings many changes to Microsoft Edge, with the most important change being support for extensions. To celebrate, we've given all the extensions a look, and have included Microsoft's download links, and descriptions for you below.
Mouse Gestures:
An extension for Microsoft Edge that allows customers to perform basic browsing tasks by right-clicking and then gesturing with the mouse. For example, right-click and hold, then move the mouse down and to the right to close the current tab, or move the mouse from right to left to go back to the previous page.
Amazon Assistant:
Amazon's official browser extension is now available for Microsoft Edge! Amazon Assistant helps you make better decisions wherever you shop online by giving you access to Deal of the Day, Product Comparison, Wish List and Shortcuts to your favorite Amazon destinations.
Evernote Web Clipper:
Use the Evernote extension to save things you see on the web into your Evernote account. Goodbye, bookmarks. Hello, Web Clipper! Clip the web pages you want to keep. Save them in Evernote. Easily find them on any device.
Office Online:
The quickest way to view, edit, and create Office files in Microsoft Edge. Use Word, Excel, PowerPoint, OneNote and Sway Online without needing Office installed. Create with confidence.
LastPass:
LastPass, an award-winning password manager, saves your passwords and gives you secure access from every computer and mobile device.
AdBlock and AdBlock Plus:
Block Ads in Microsoft Edge with ease!
Page Analyzer:
Powered by Vorlon.js, Page Analyzer helps developers improve their website's compatibility, performance, and accessibility by scanning for common errors, optimizations, and opportunities to apply best coding practices.
Save to Pocket:
Save the articles, new stories and videos you want to read and watch later to Pocket. View them in a beautiful, easy-to-read layout on your phone, tablet, and computer.
Translator for Microsoft Edge:
Look for the Microsoft Translator icon in the address bar when visiting a foreign-language webpage. Click on the icon to instantly translate the webpage to your preferred language. You can also select text you want to translate and right-click to get in-line translations.
Reddit Enhancement Suite:
A suite of modules that enhance your Reddit browsing experience.
OneNote Web Clipper:
The easiest way to save anything on the web to OneNote in just one click. It's like your camera for the web.
Pin It Button:
Save creative ideas from around the web with the official Pinterest browser button for Microsoft Edge. Just click the Pinterest button next time you find something interesting that you want to save for later.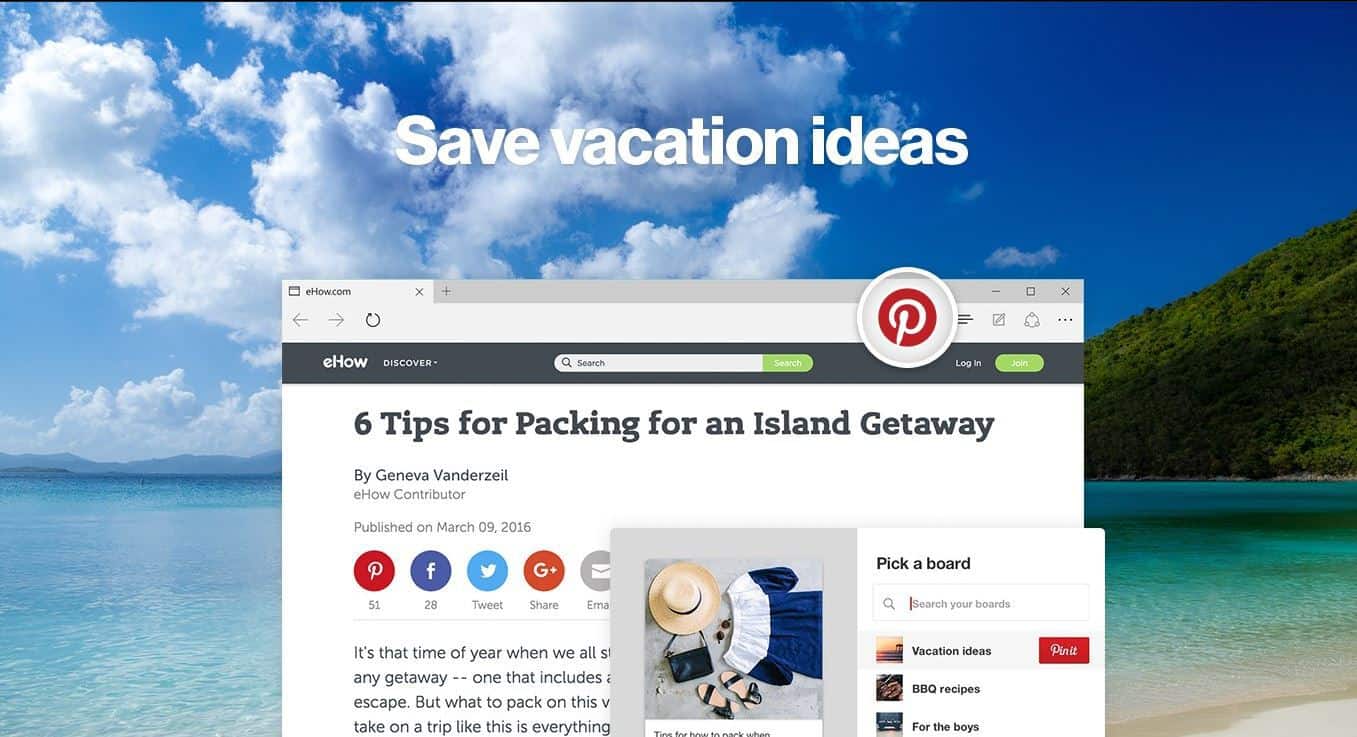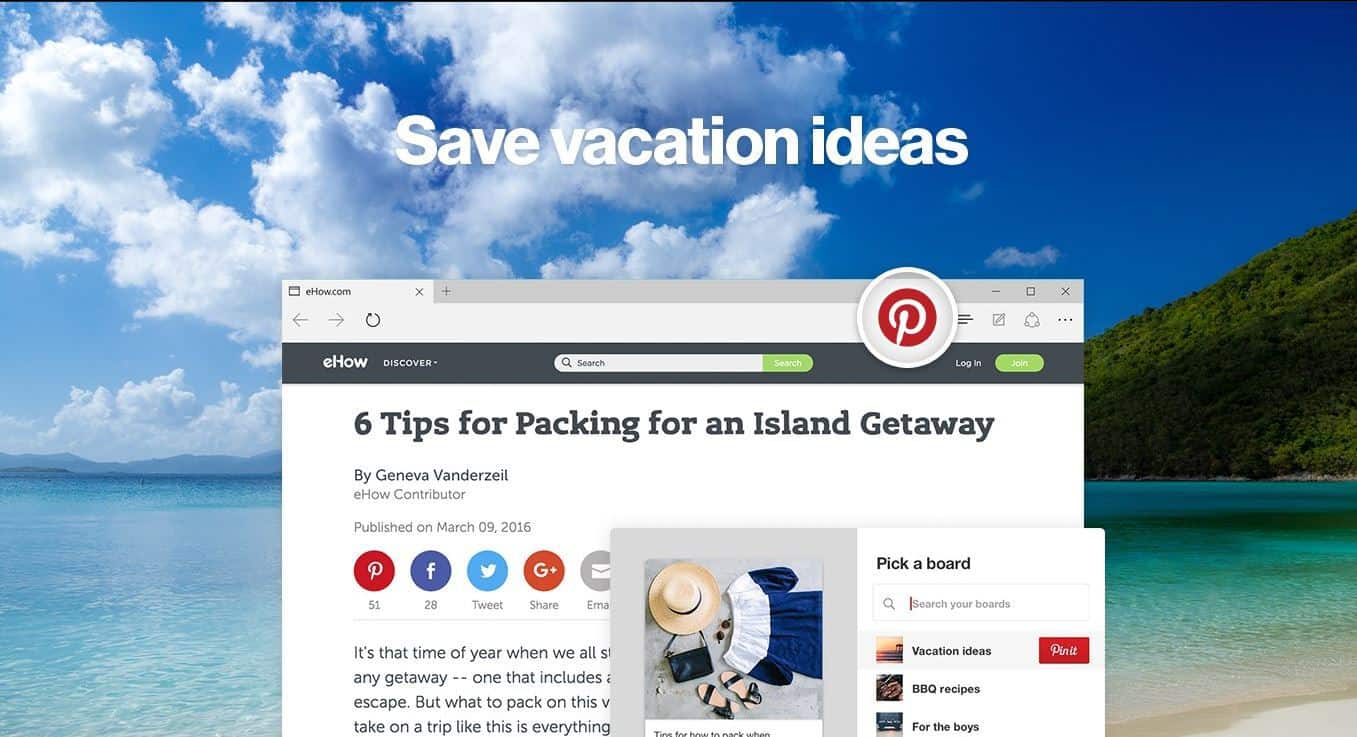 So, there you have it! These are the current extensions available for Microsoft Edge. Which one of these do you look forward to using the most? Please let us know what you think by dropping us a comment below! And, while you're at it, why don't you enter our giveaway for a chance to win a free Core i5 Surface Book? Who knows, you could be the lucky winner, and have a chance to try out all these great extensions on a brand new Microsoft device!