If you're a Microsoft fan and also own a Nintendo Switch and a copy of the game Animal Crossing: New Horizons, we have a treat for you.
Over the past few weeks, Microsoft employee Jen Gentleman and others in the Animal Crossing community on Reddit have been putting together some cool Microsoft-themed outfits and custom designs. From Build 2020 swag, Microsoft Edge shirts, the Windows 10 Blue screen of death design, and more, there's quite a lot out there to choose from.
We've collected some of our favorites together for you, so you can get all that virtual Microsoft swag for your own character and island items.
Microsoft Build 2020 Swag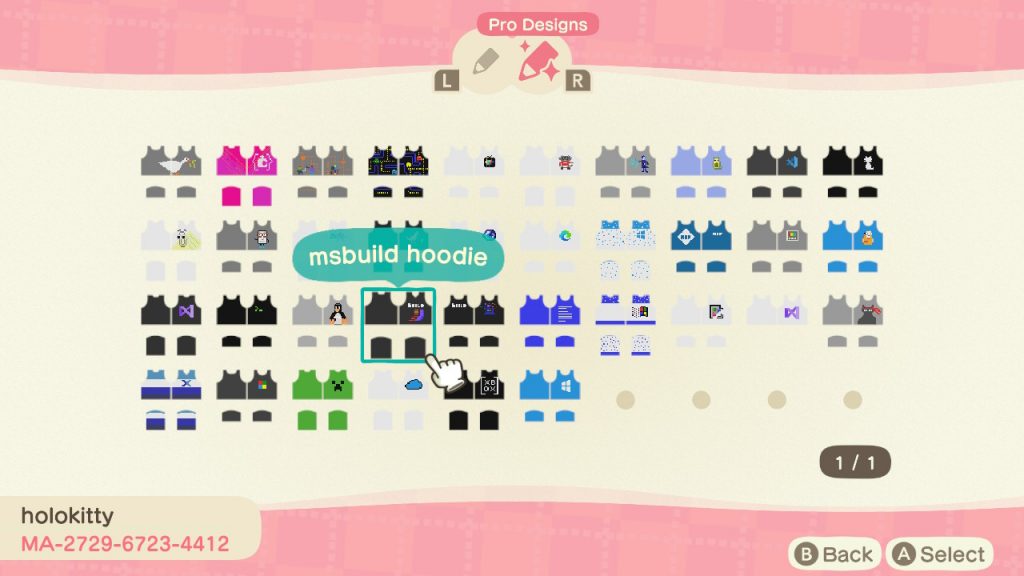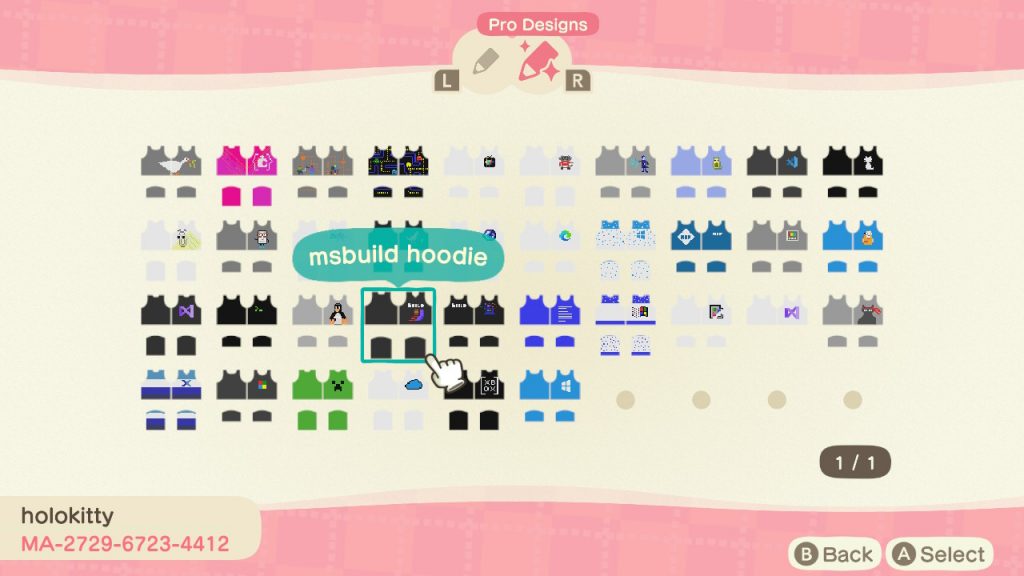 Microsoft's Build conference just wrapped up last week, but if you're a proud Windows developer, you might want to check out Jen Gentleman's collection of Microsoft Build shirt designs. These are quite cool, with some featuring the Visual Studio logo, the Linux Logo, the Microsoft Channel 9 robot, and even the Build 2020 logo itself. You can download these shirts and the others on our list by going to Able Sister's store, visiting the kiosk, and entering in Jen's creator code, MA-2729-6723-4412.
Windows 95 sweater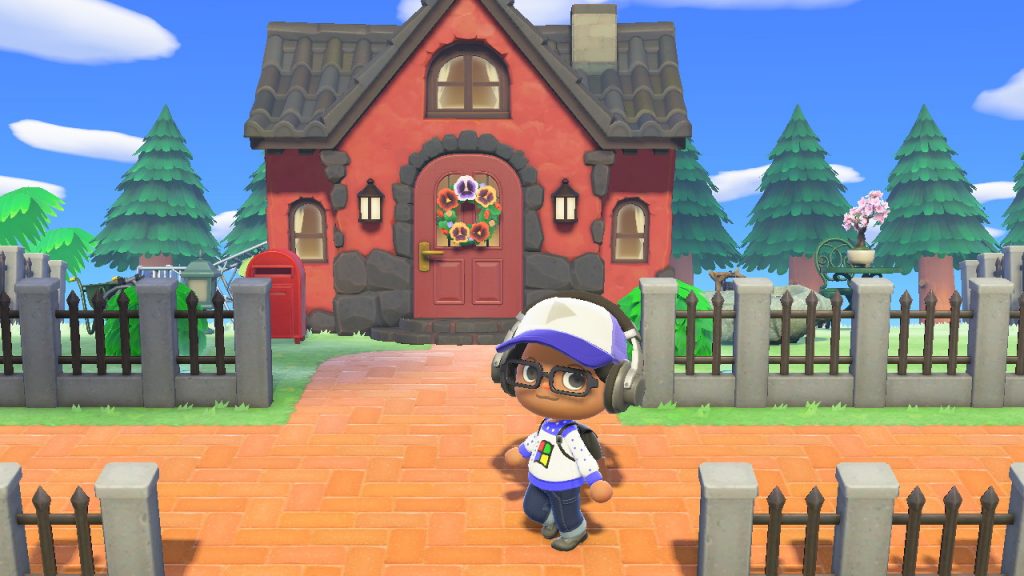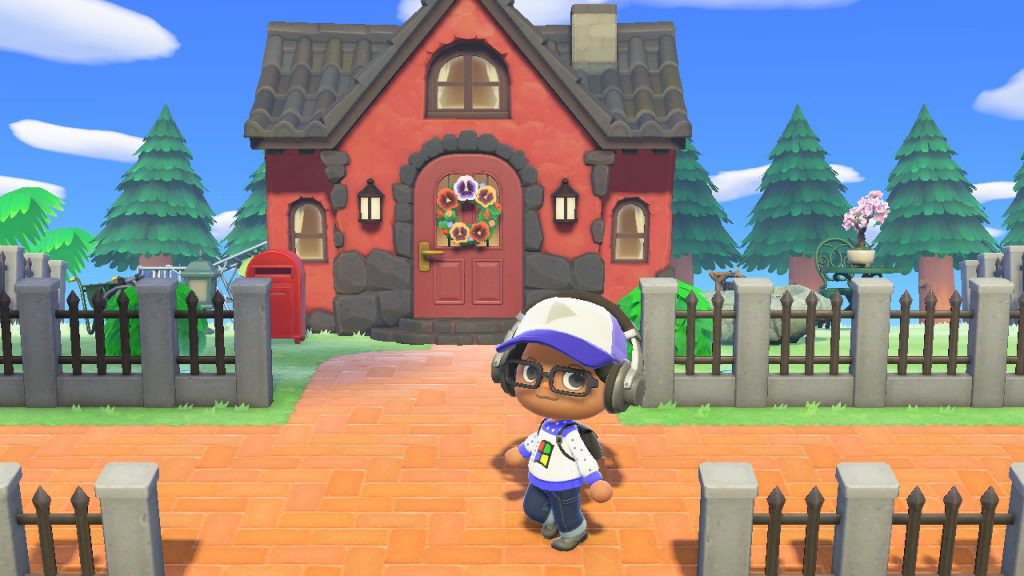 Next up is the Windows 95 ugly sweater. You might recall when Microsoft sent out an "ugly sweater" to influencers and journalists back in December 2018. Jen's second creation is based on this and is styled in the same way. It features the old school Windows 95 logo on top of a white background, with blue polka dots on the arm. It really completes any look, and you'll be able to influence your Island animals in style to go out to Nooks Cranny and buy a Windows 95 CD when wearing it. You can grab this with code MO-W5W3-L4SP-CCH6 when entering a design ID at the Able Sister's store.
Microsoft Edge shirt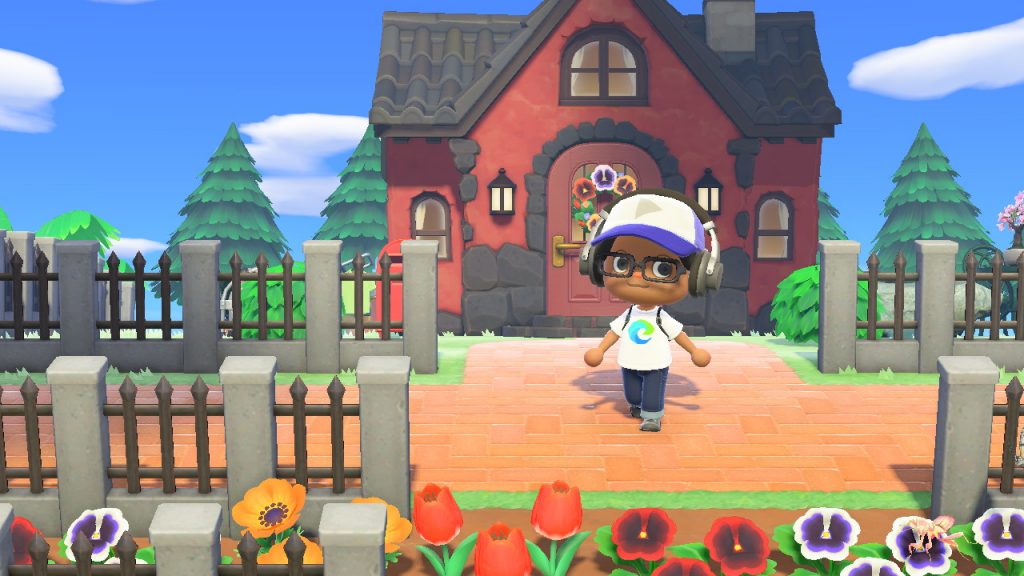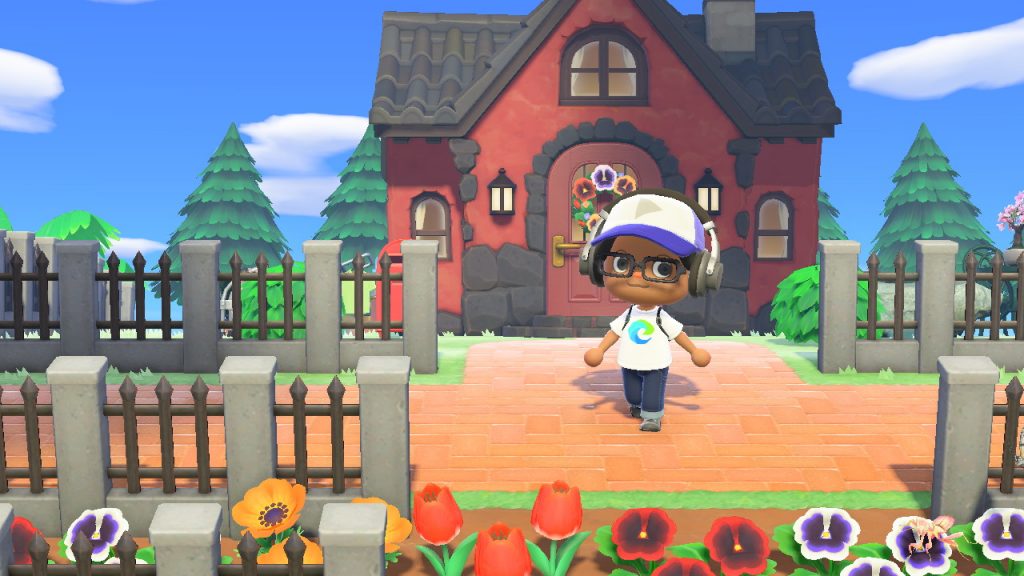 Third on our list is this Microsoft Edge shirt. Microsoft gave its Edge browser a new logo back in November of 2019, and this shirt design from Jen Gentleman reflects that. You'll get the same logo that you have pinned in the Taskbar or Start menu your laptop but on a t-shirt. The new logo is inspired by a "wave" and gives the effect of a "surf." It is perfect for when you're walking along the beach, picking up seashells and DIY recipes on your Island, or even rescuing Gulliver. You can download this with the design ID MO-06MC-4SGJ-VHBK.
T-Rex shirt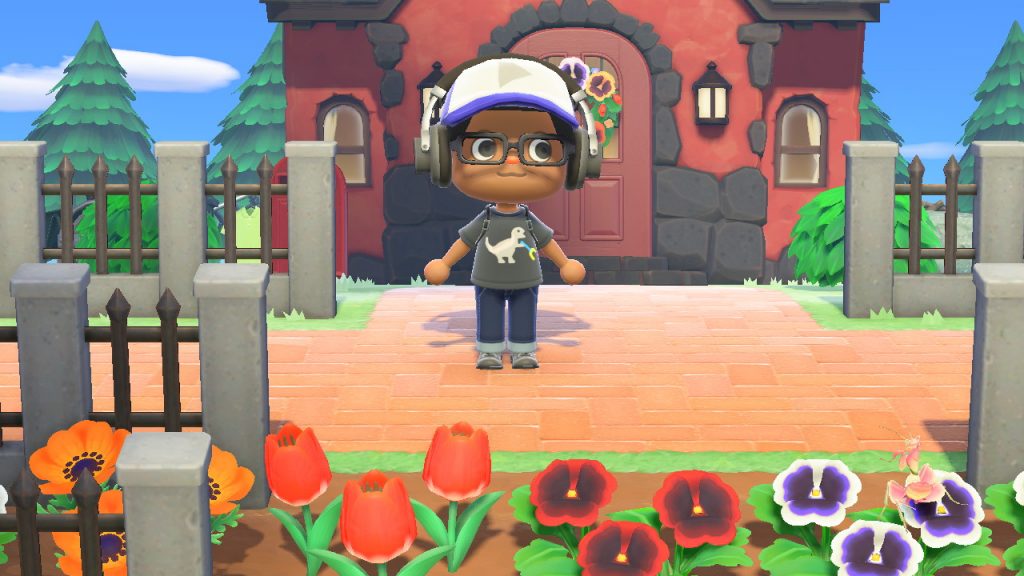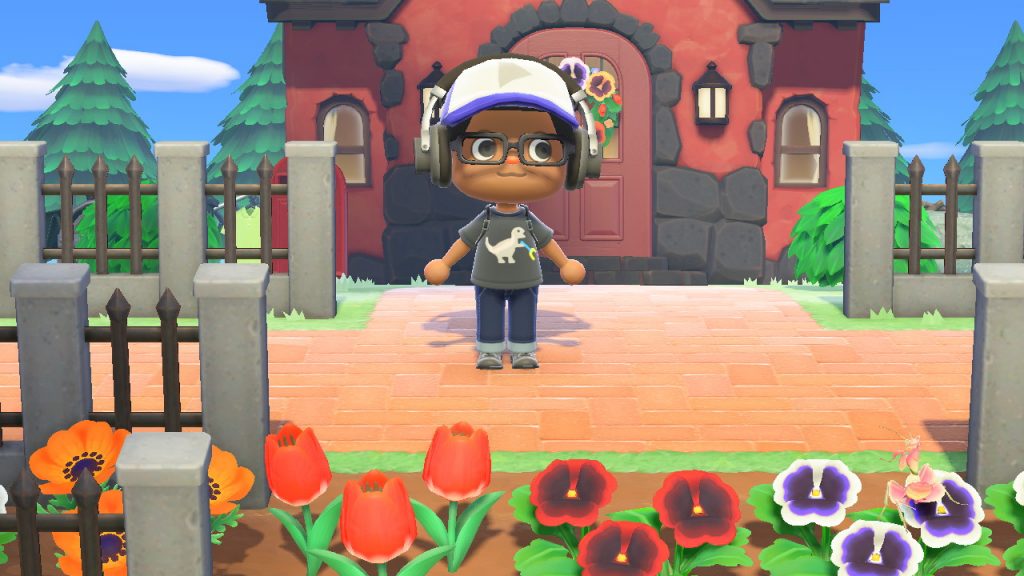 Of course, the next pick is the T-Rex shirt. If you're a Windows Insider, then this is a shirt for you. Along with Ninja Cat, the T-Rex was the unofficial mascot of the program when it was under the leadership of Gabe Guwin and Dona Sarkar. The shirt created by Jen is quite cool, as the T-Rex is on top of the black background, really putting a highlight on how cool it can look. This shirt might look great when standing next to Blathers in the museum. Download it with the code MO-GT2B-GB6X-1WHF today.
Clippy shirt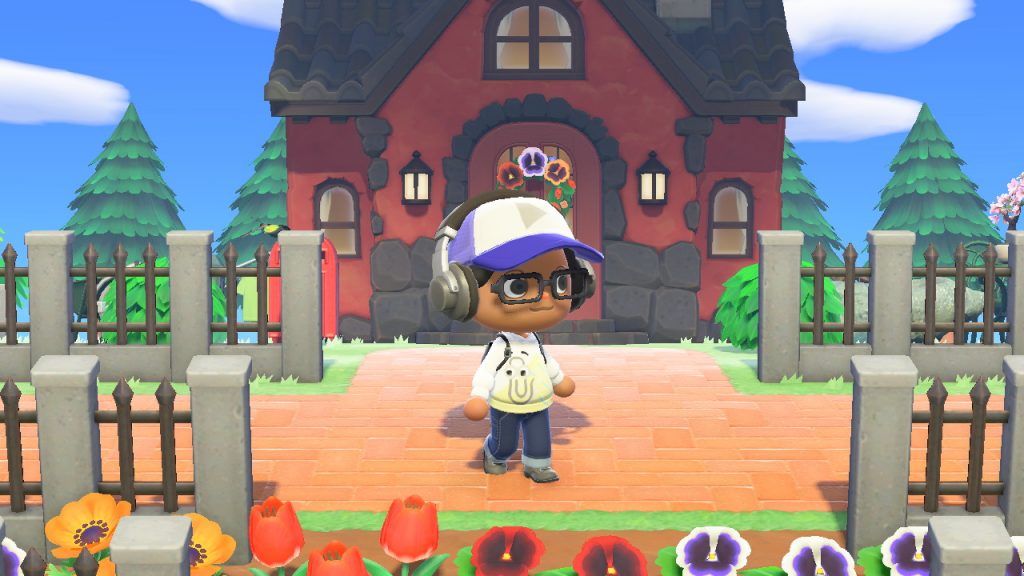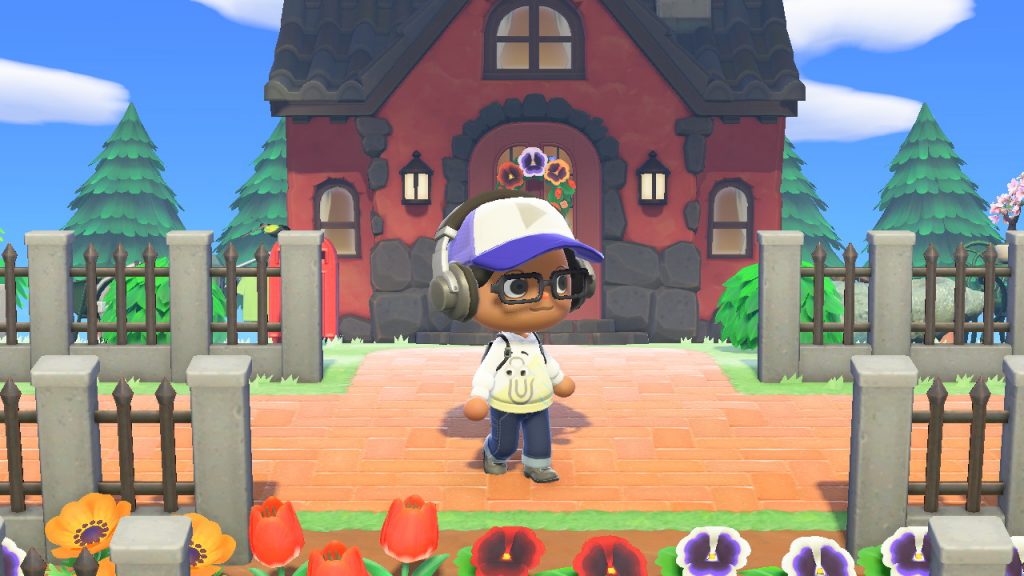 The final of the shirts is Clippy. We can't forget the assistant who helps you write letters, can we? With Jen's creation, you'll see Clippy in all his glory, on the front of your shirt. It might be helpful to wear when you're sending letters or items to friends in your game. Who knows, maybe Clippy might write the letter for you. You can grab it with the code MO-2HLW-0SNK-5R6B right now.
Windows XP Wallpaper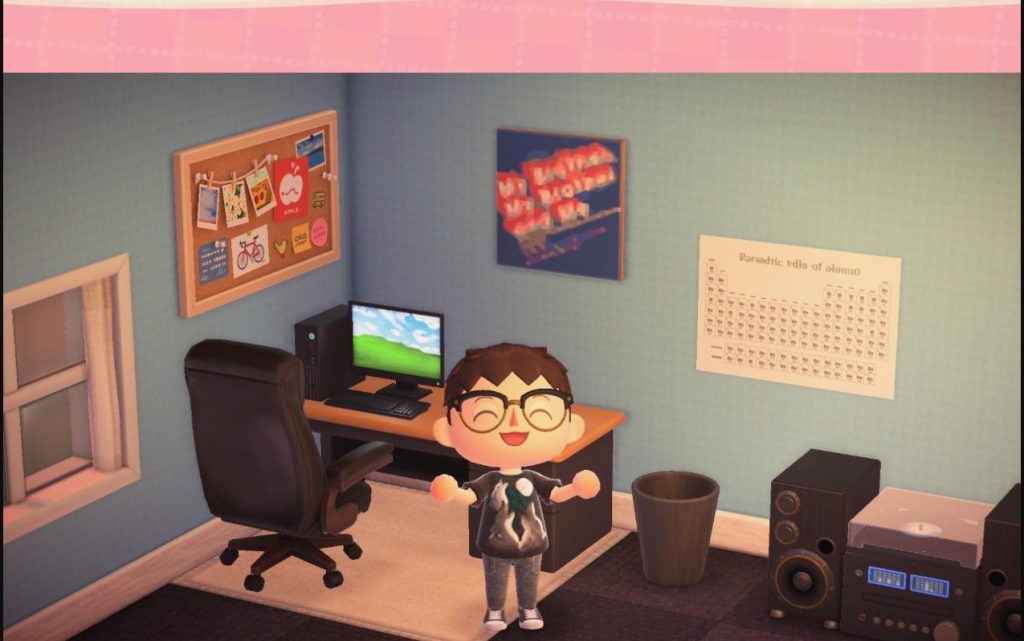 We've now turned out attention away from shirt design and have gotten to backgrounds. With u/Cowsezcwak's design, you'll be able to put the Windows XP wallpaper on the PC or the laptop in-game item. It's a nice way to customize the look of your PC, in the room of your in-game house or office. It also might bring back some nostalgia, too. Download it right now with the code MO-WM9X-BJFQ-5W5R.
Windows 10 Bluescreen of Death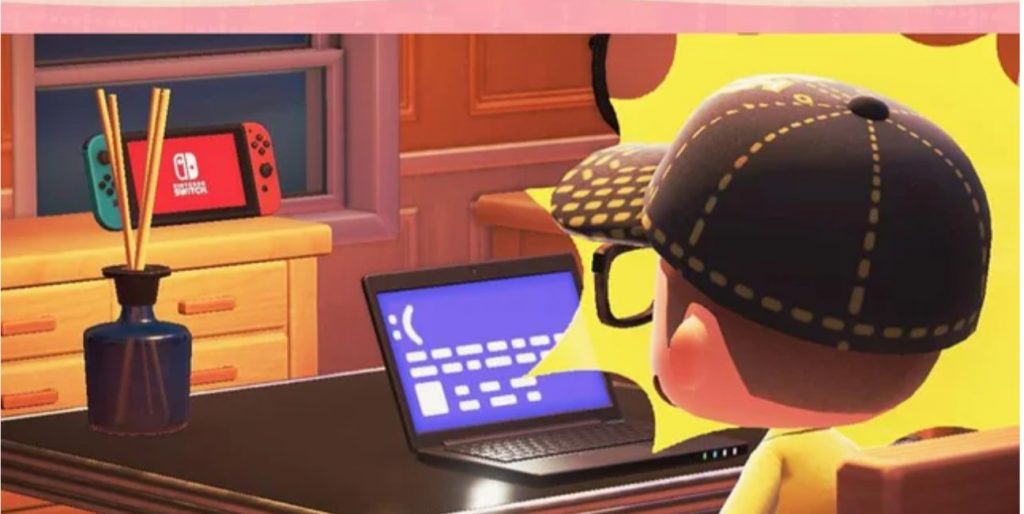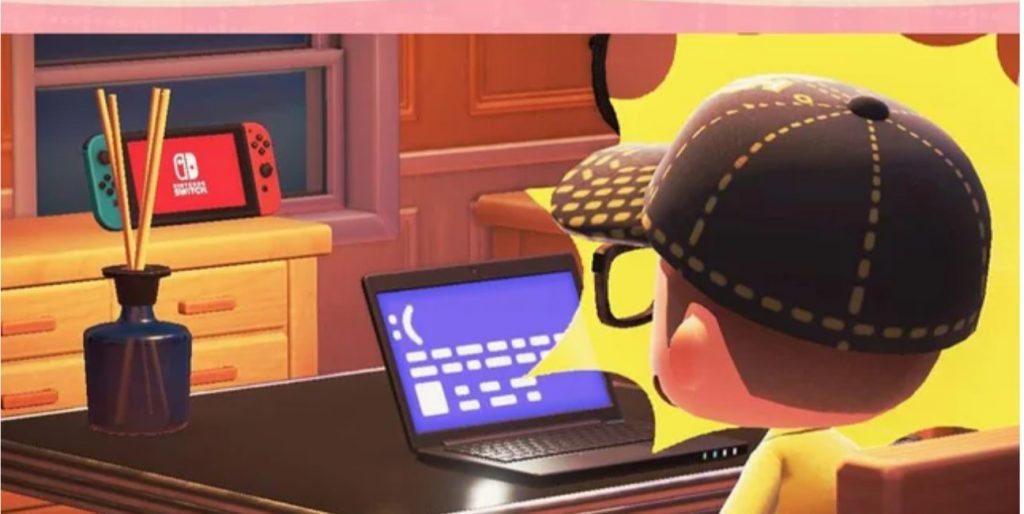 We've saved the best for last. If you're feeling frustrated with Windows 10 and have experienced some bugs in the OS, then you might want to customize your in-game PC with the Windows 10 Bluetsceen of death wallpaper. This one was created by u/Minifig81 and it's quite cool. There's no QR code to scan, but it's styled the same way a real BSOD would look like. Download it with the code MO-F0RT-YHDV-M5RD.
Show us your designs!
These are just a small collection of items we've found for Animal Crossing: New Horizons. If you happen to come across any other items or have one of your own, let us know by dropping us a comment below.