Microsoft now has vertical tabs, which can help you browse faster in Microsoft Edge. This tabs feature first appeared back in October 2020 on Microsoft Edge Dev and Canary channels, but it's now generally available. If you use a large number of browser tabs, using this feature can be a lifesaver.
The more horizontal tabs you open, the more website titles get cut off and tab controls shrink to make room to display more websites. You will spend more time trying to find, manage, and switch between tabs. Vertical tabs make it easier to view, organize, and close tabs so you can browser the web faster.
Here's what you need to do to turn on this feature in Microsoft Edge.
Turn on (and off) vertical tabs in Microsoft Edge
In Microsoft Edge, enter the following into your URL address bar: edge://settings/appearance
By entering this in the address bar, you will be taken directly to the Microsoft Edge Appearance settings.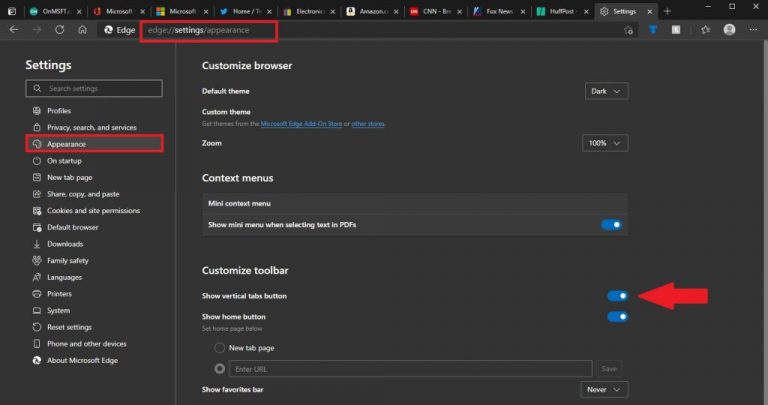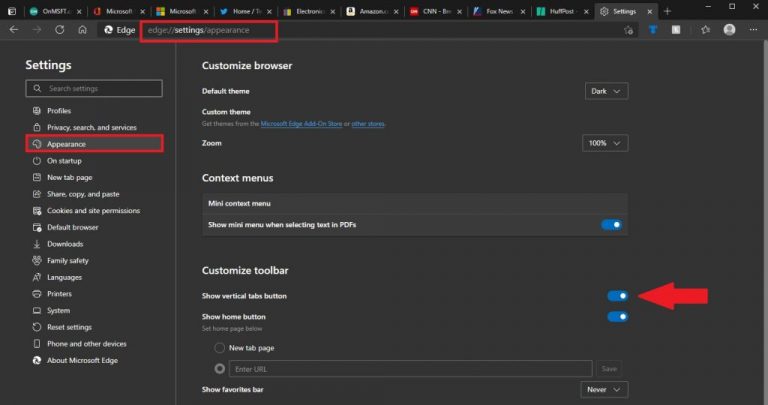 From here, make sure that the Show vertical tabs button toggled on to display the button in Microsoft Edge. Now you can toggle vertical tabs on and off on the fly by clicking the button in the upper left as shown.



Once you turn on this feature, you will see your websites disappear from the regular horizontal layout to a more manageable sidebar on the left.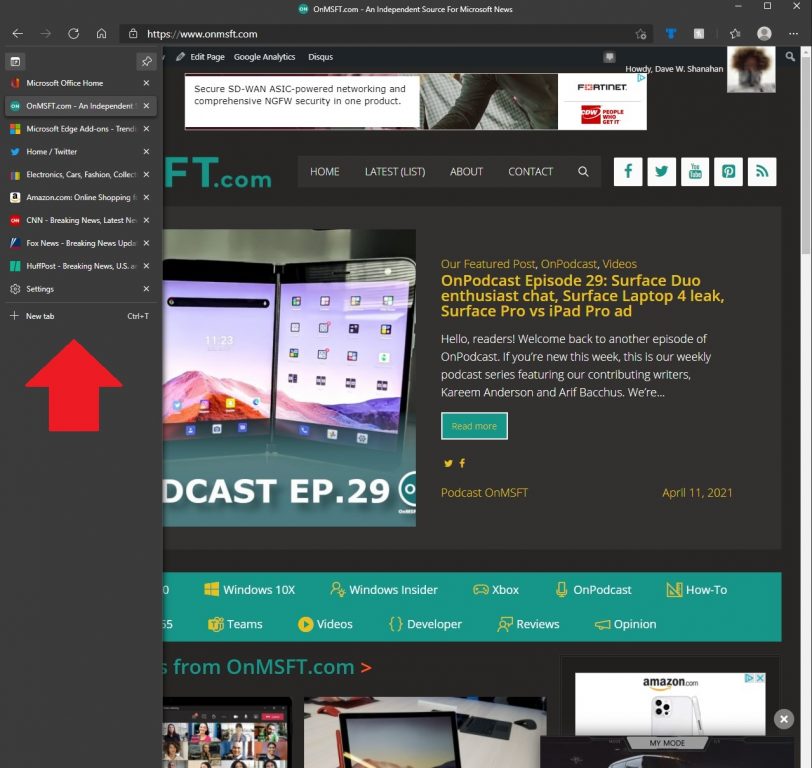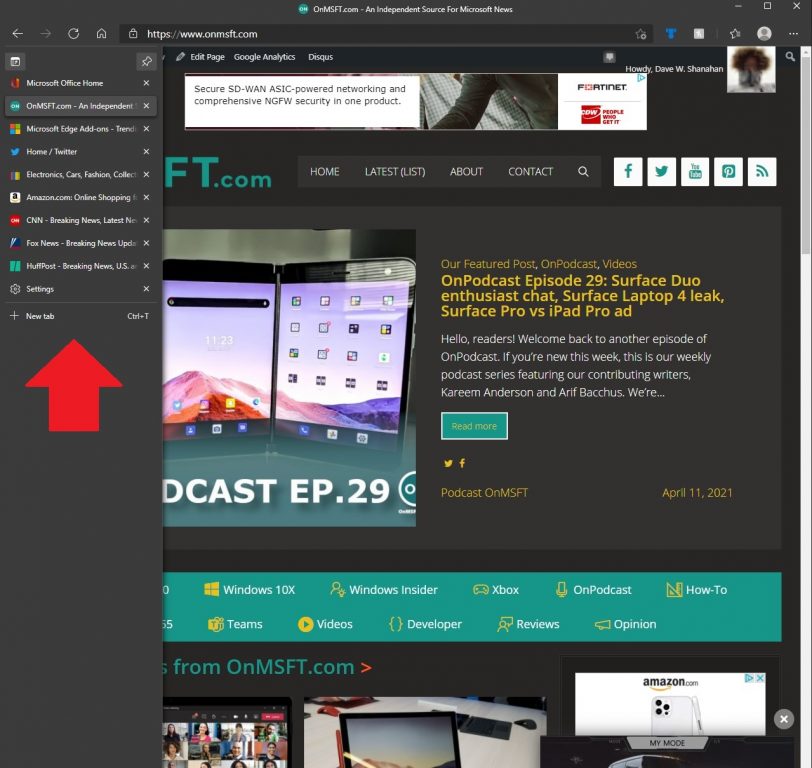 Art the moment, this feature only works in Microsoft Edge on Windows 10; there is no way to enable it on Android or iOS. Microsoft has recently updated Edge in its Canary channel to provide more personalization of this feature. It may take a bit of time to get used to using tabs displayed vertically, but once you start this feature, it's hard to go back.
If you are interested in using the more customizable tabs feature in Microsoft Edge Canary channel, you should really consider becoming an Edge Insider. Edge Insiders get access to newer features faster, including the new Workspaces feature on the Microsoft Edge Canary channel.
Do you think vertical or horizontal tabs are better on Microsoft Edge? Let us know which one you prefer in the comments.