Portable monitors are all the rage right now, and why not? These devices are useful as all-get-out, and are typically lightweight and easy to carry around—hence the portable part. A portable monitor allows you to create a multi-monitor setup pretty much anywhere and boost productivity even when not at your office or main workstation. Or when you're on the road, a portable monitor is indispensable.
Given the current popularity of portable monitors, it's no wonder there are so many quality ones on the market right now. While there are plenty of options from big-name brands out there, companies like ZSCMALLS also have some budget-friendly portable monitor choices. Today we'll be checking out a 17.3" portable monitor from ZSCMALLS. If you've never heard of this company, you can read its about statement below.
Founded in 2014, ZSCMALL GLOBLE Group is a global professional seller of notebook computers and portable displays integrating R&D, production and trade. The products sell well in global markets such as North America, Europe, Southeast Asia, and Latin America, and are well established in key countries and regions around the world. The sales network and after-sales service system support 7*24 hours a full range of professional sales customer service, and provide global consumers with branded products of high quality and price. Special notebooks and portable display screens for office learning are advanced in technology, and the products are excellent and trustworthy.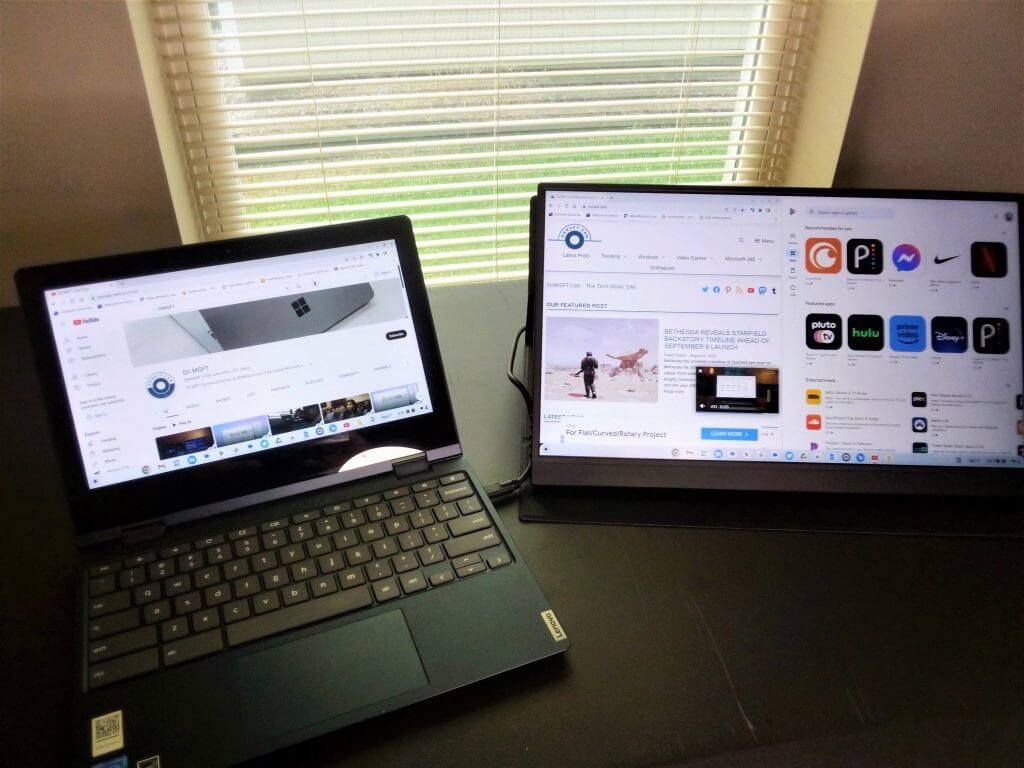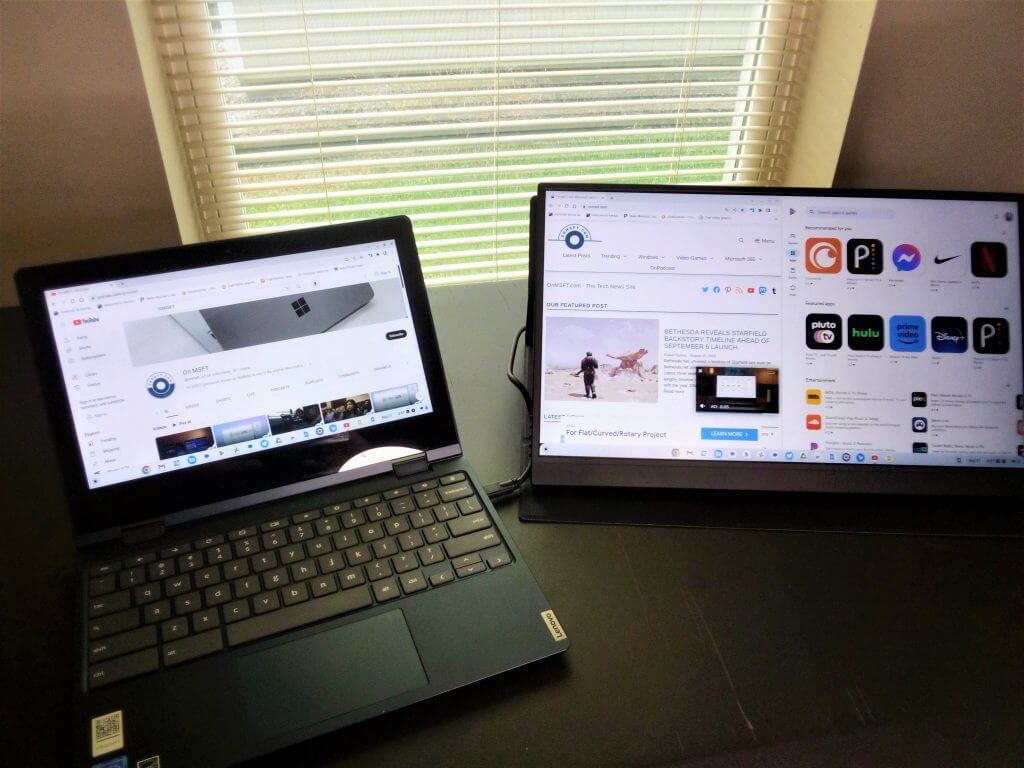 ZSCMALLS portable monitor 17.3″ specs
Display 

17.3" IPS

Monitor dimensions

15.55″D x 9.65″W x 0.49″H

Display modes

Duplicate screen

Extended screen

Second screen

Compatibility

Laptop/desktop PC

Smart phone

PlayStation 3/4/5

Xbox One/Series X|S

Nintendo Switch

Resolution

1920 x 1080 FHD 1080p 

Features

178° viewing angle

100% RGB

HDR

Scratch resistant, waterproof screen

Refresh rate

144Hz

Brightness

250 Candela

Connections

Micro USB

Full-featured USB Type-C x2

3.5mm Audio output

HDMI

Package contents

Portable monitor

Detachable smart cover

User manual

USB-C to USB-C cable 

USB-C to USB-C cable  (power only)

HDMI to mini HDMI cable

Power adapter
Summary
As with many new portable monitors, this one is purely plug and play, and you don't need to install any drivers or deal with any setup in that regard. You may or may not wish to fine-tune the picture via the OSD, which allows customization of a range of display settings like contrast, sharpness, color temp and so on. For most this probably won't be needed (unless to bump up the brightness) as you are met with a fantastically crisp display upon booting it up for the first time. A gamut of other options are also available on the OSD including audio settings and even language settings.
The unit features a good array of connectivity options including HDMI and a pair of full-featured USB type-C ports. What this means is that you can get a wide range of use out of this monitor (and most like it) in that it can connect to your smartphone, laptop, digital cameras, home gaming consoles and more.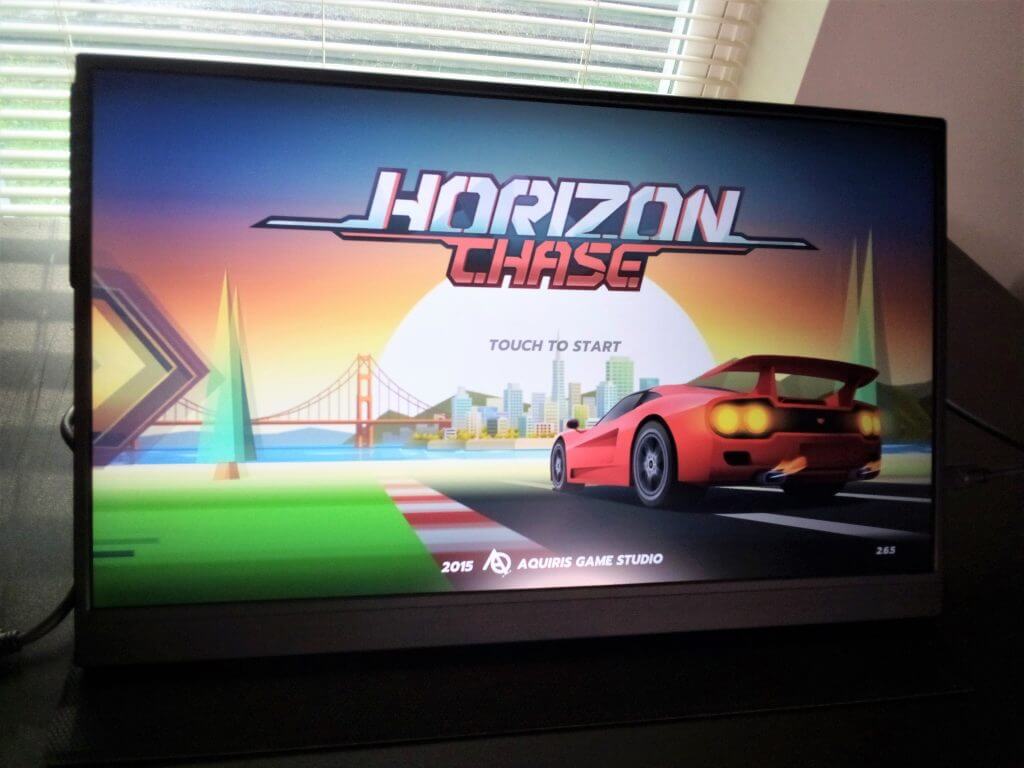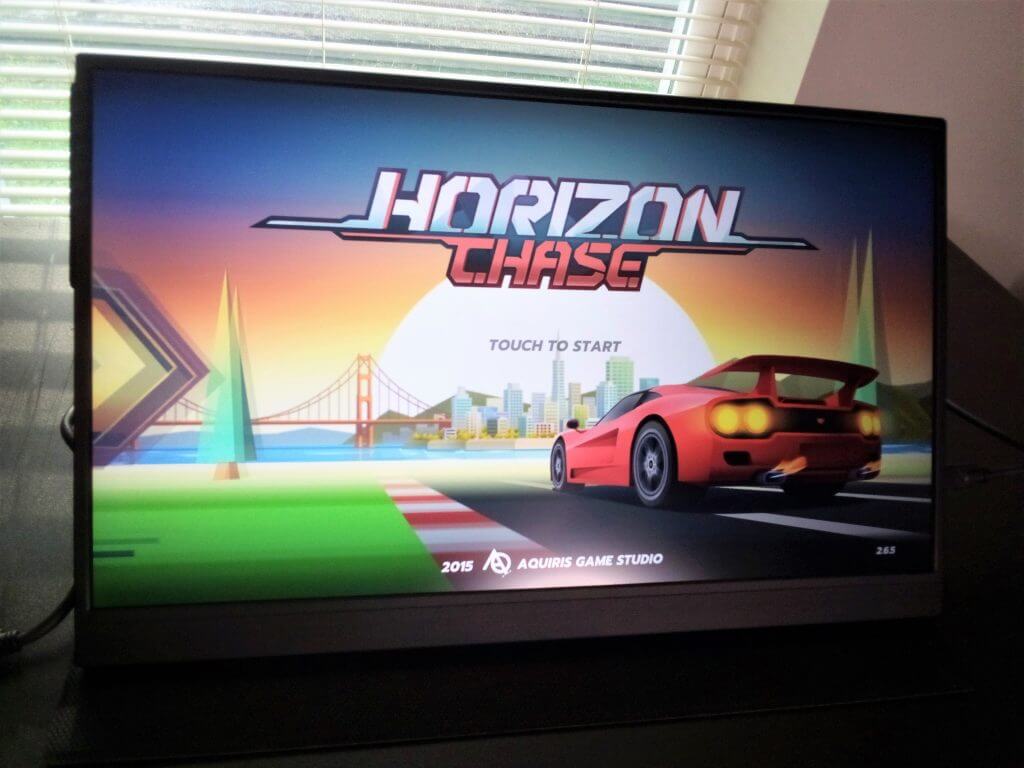 Lastly, the monitor also has a 3.5mm audio jack, and you will definitely need it. Even at max volume, the speakers' output is barely audible. Sound is adequate with headphones, and either these or an external audio device will be essential if you want to play audio through the monitor.
And really, this is the only caveat I found with the ZSCMALLS portable monitor 17.3." Well, that and the fact that the button labeling could have been better implemented. As it is, button labels are on the back of the monitor, and I found this really inconvenient. This of course becomes a non-issue once you get used to the button functions (which took a bit, at least for me) and is on the whole only a minor nuisance.
Back to that display, you get up to 144Hz refresh rate at 1080p. The picture quality with this is excellent: sharp, plenty bright, and color that is full and vivid. The monitor itself is very lightweight at 1.25 lbs. without the smart cover, and easy to carry. Build quality is good on both the monitor and the smart cover.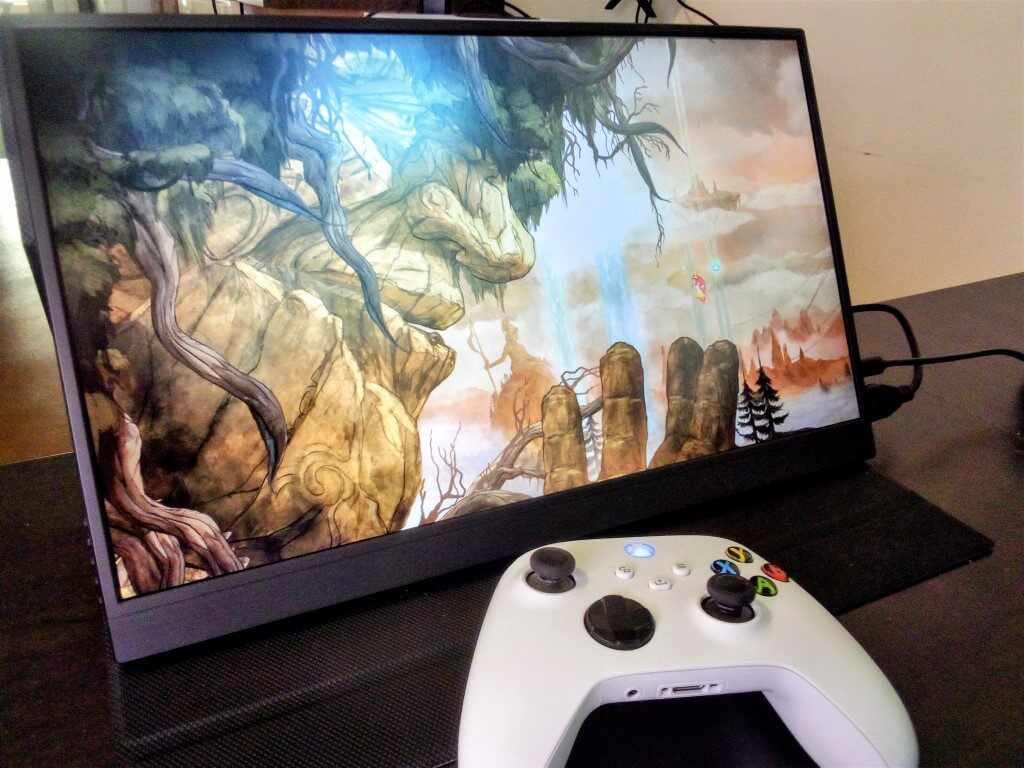 The verdict
The ZSCMALLS portable monitor 17.3″ offers a great option for a second screen that won't bust your budget too badly at $199.99 USD currently. It's an ideal addition to your workstation, and the extra screen real estate can do great things for your productivity by making multitasking so much easier.
And games and video both look great on this—particularly on the big 17.3" model like the one featured here. All in all this is a rock-solid buy if you're in the market for one of these weather for the office or entertainment.
Cons:
Poor audio output means headphones or external speakers are a must
Pros:
Big, beautiful screen
Plug and play
The ZSCMALLS portable monitor 17.3″ can be found on Amazon, and currently retails for $199.99. And while your there you can check out the ZSCMALLS Amazon storefront for other great products like this one.