Starting at $917
With a substantial portion of the world working from home these days, the Venn diagram of "professional" work devices and personal computing hardware is becoming overwhelming a singular circle in most instances.
With that being said, Lenovo has been evolving its ThinkPad line to meet the rigors of day-in and day-out commercial productivity with a bit of consumer-friendly sleekness to the lineup. Over the past, five or so years, many of Lenovo's ThinkPad offerings have lost their customary bulk, slim down their screen bezels, beefed up their battery capacities, and began supporting Dolby Audio and Display, in an effort to me the shifting needs of personal computing road warriors or the now stay-at-home productivity champion.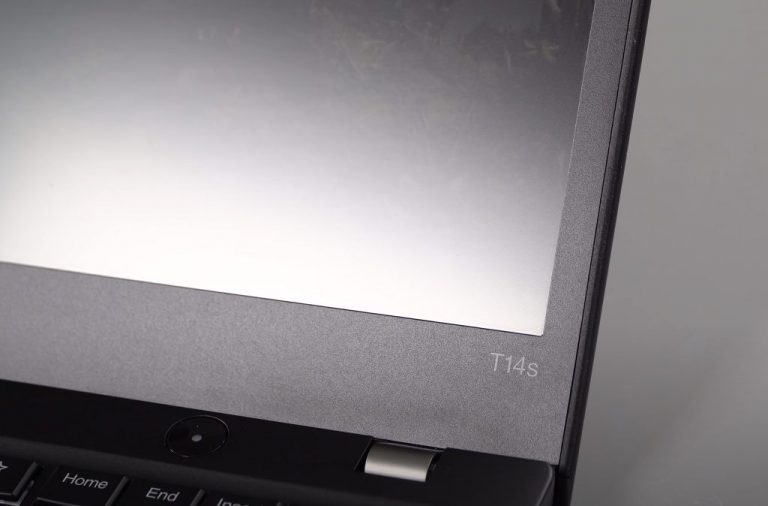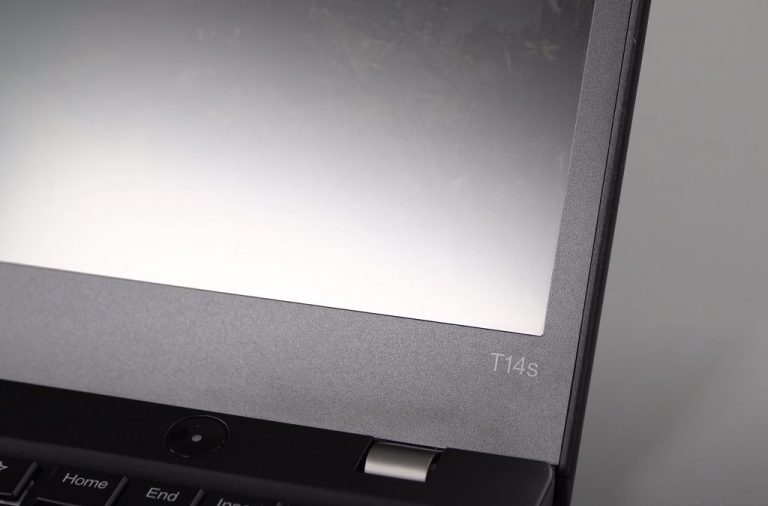 Lenovo's latest ThinkPad T14s continue the meshing of work-life worlds with some subtle refinements and one big processor play that exemplifies the merging of office hardware with consumer technology interest.
In mid-summer 2020 Lenovo released a pair of ThinkPad T14s' that were nearly identical in every way to one another with the only difference being, the company's willingness to dump a new Pro-level AMD chip into one of the chassis.
The Hardware
Lenovo shipped OnMSFT two ThinkPad T14s variants (configured at around $1,700 for both) that not only mirror one another almost identically but float very similarly to their 2019 predecessors, as far design and specs are concerned.
Both the AMD Ryzen 7 PRO and 10th Gen Intel Core i5 4750U shipped with 16GB of DDR4 RAM, 512GB's of M.2 PCIe SSD's, and 57Wh battery capacities.
Other 2020 specs for the two T14S include 14-inch FHD and UHD panel with either anti-glare matte finishes or glossy glass options. The T14S' also have the latest connectivity options such as Bluetooth 5.0, Wi-Fi 6 at 802.11AX (2 x 2), dual USB 3.2 ports as well as two USB-C ports that respectively support display out, data transfer, power delivery, and Thunderbolt 3.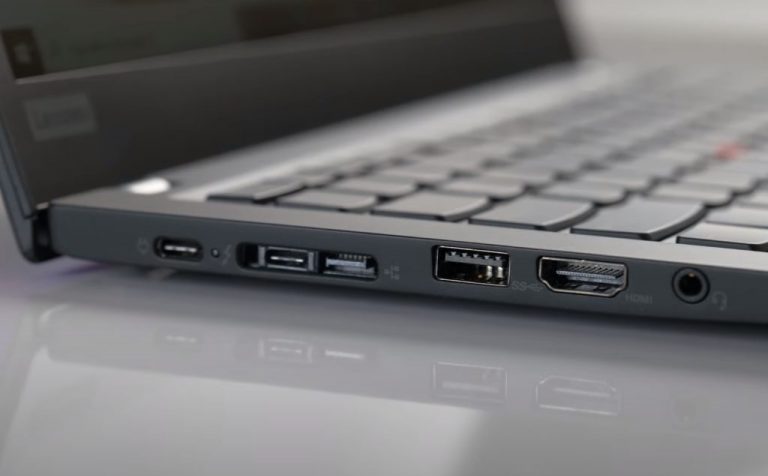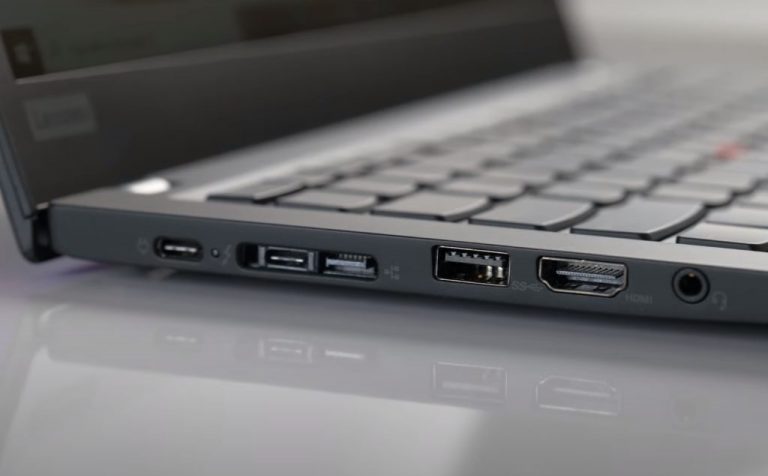 There are some "old school" niceties such as a headphone jack and mic combo and full-size HDMI 1.4 port for easier home monitor setups.
For all intents and purposes, the T14S is really just a rebrand of the T490s from last year, down to the weight, dimensions, and port selections. The 2020 ThinkPad T14s comes in two color options, classic ThinkPad Black and for the Intel-powered chassis' a secondary aluminum silver variant.
The now infamous ThinkPad shutter is available for both T14s models as well as fingerprint reader, there are options available to include an IR camera for greater Windows Hello security, and the AMD powered testing unit did have this bio authentication onboard. Despite the high-fidelity IR camera, both units still ship with 720p webcams which continue to put Skype and Zoom calls through a mashed potato filter when conferencing. Fortunately, interaction with either are brief and works without glitches.
AMD vs Intel
The real story here is how AMD's new Ryzen PRO 7 stacks up against the latest from Intel, and in two words, surprisingly well.
With a previous generation practically fumbling on all competitive metrics against Intel, I wasn't expecting much from this year's AMD release. However, when testing the AMD Ryzen PRO 7 on this ThinkPad T14s I found myself reaching for it more often than the Intel variant.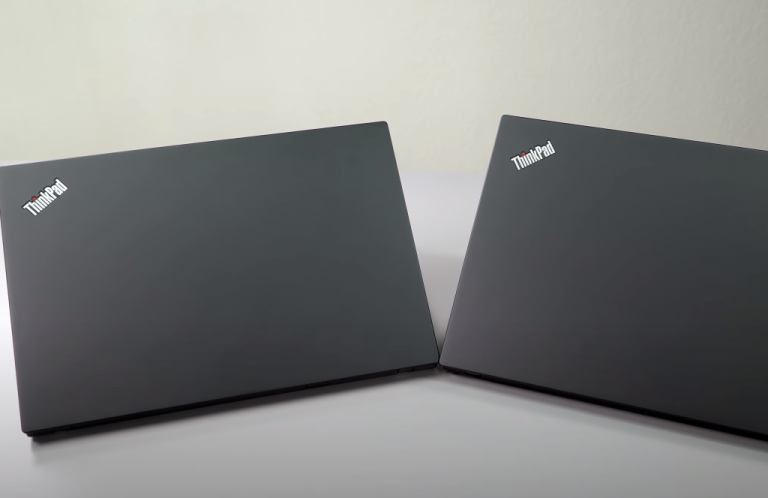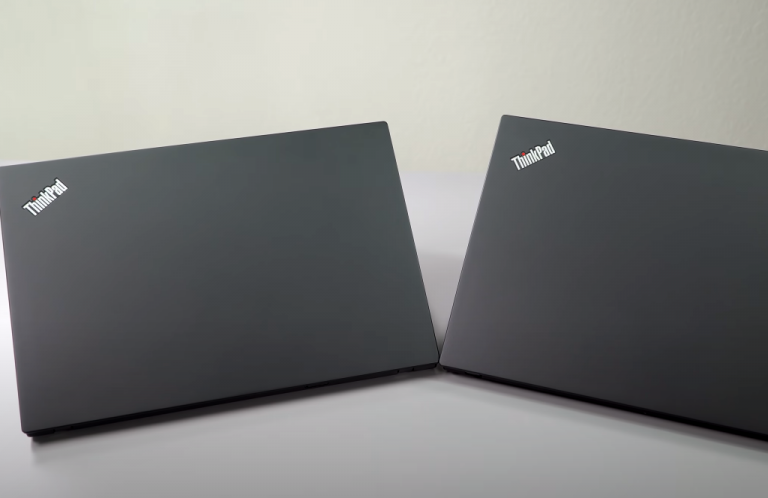 In my day to day usage, the AMD model ran practically silent, less heated, and performed most of my tasks quicker than the Intel version. The Ryzen PRO 7 chipset seemed to off just greater raw performance over the Intel model and in most instances outlasted it by the end of the day, admittedly, I didn't run super thorough side-by-side battery tests. My battery test mostly consisted of loading my Microsoft account and apps onto both, picked one up at the start of my day, and noted how long it ran until needing to be plugged in again.
My daily tasks didn't differ all that much, a bit of light photo editing using Affinity Design, a ton of office document creation, light HTML and .PHP manipulation, and the use of several web tools such as Google Ads, Analytics, Microsoft Dynamics, etc. While I personally preferred the AMD option over Intel, there are some items of note you lose when making this decision such as Thunderbolt 3, the option of a 4K resolution panel, and the occasional Intel-specific app support built-in some older programs.
But for general purpose use, the Ryzen PRO 7 outperforms in most instances, even in a rudimentary benchmarking test. PCMag.com ran all the simulated benchmarking tests that I don't normally adhere to, but to see just how categorically different the two processors were versus how they felt, I ratified my own impressions with a second opinion.
The AMD variant posted higher PCMark 10 scores than its twin and the top contenders from Acer, Asus, and Dell simulating web browsing, videoconferencing, and word processing tasks. I haven't been using CAD software as of late but 3DMark graphics tests also show the AMD outperforming its Intel rivals just shy of a dedicated gaming PC. The specific 3D Mark test measures "relative graphics muscle by rendering sequences of highly detailed, gaming-style 3D graphics that emphasize particles and lighting."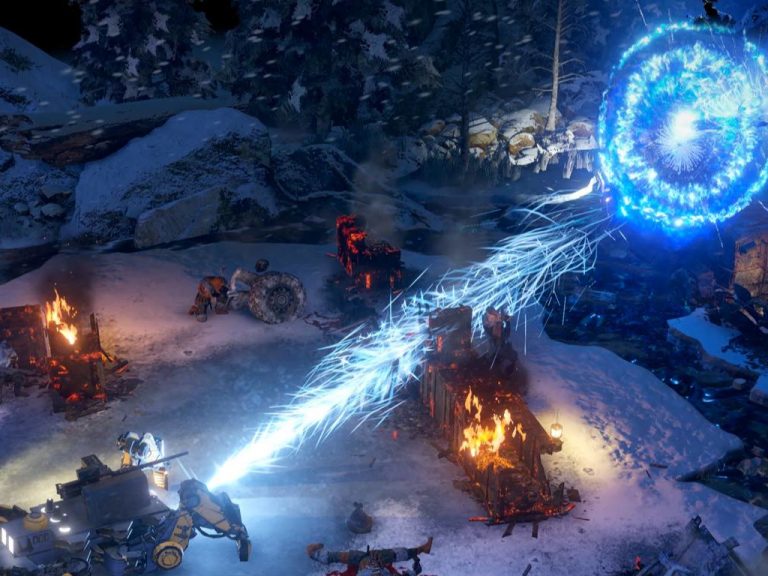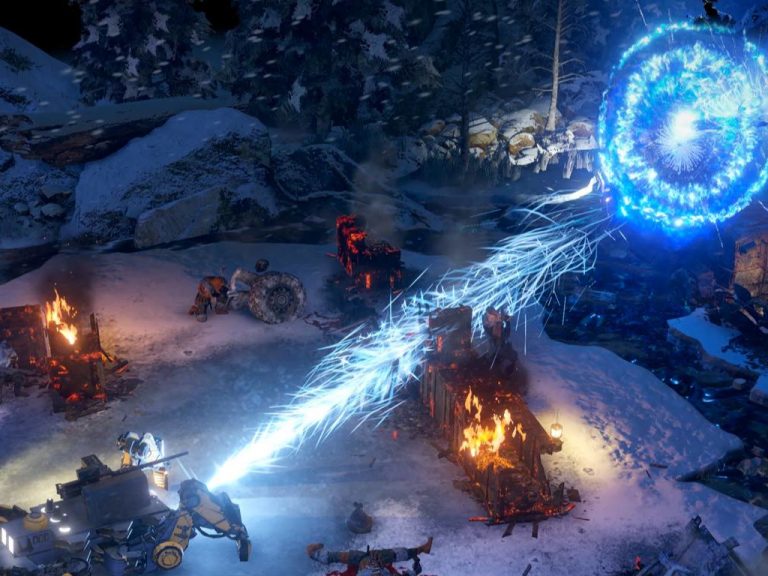 The result was AMD's Ryzen PRO 7 rocketing off the charts at 10,538 versus similarly configured Intel models that all set sub 5,000, where the higher the numbers translates to better. The Ryzen PRO 7 isn't a substitute to a gaming PC despite the 3D marks and attempting to run State of Decay 2 at even medium specs proved so. However, games such as Wasteland 3 were played with relative ease, albeit a lot less demanding.
Summary
Lenovo's ThinkPad T-lineup is a great thin business laptop and with the addition of AMD's Ryzen PRO chipsets, businesses looking to skimp a few pennies are now being served options that are almost $500 less expensive than its Dell competitor.
While some executives and graphic designers in the office may bemoan the lack of 4K clarity and questionable temperature output from this year's model, there is no denying that AMD came to play in 2020. Between the Intel and AMD options, I would recommend most people opt for the AMD variant to not only save money but get some top-notch performance from a device that will run quieter and cooler than many in its class. Hopefully, Microsoft wizen ups and tosses one of these bad boys into several of its Surface offerings coming up.