This latest offering from display and link technology company Jlink presents an enticing option for gamers in particular. Especially gamers looking for a more budget friendly 240Hz curved monitor option relative to similar offerings from high-profile brands like Dell and Samsung.
The unit featured here (which arrived super-fast, by the way) was a 32" one. Setting it up is a fairly hassle-free process, and the instruction manual does a respectable job of showing you what to do. Most will probably be able to assemble the base and stand, and have the monitor connected in ten minutes or less.
Monitor Specs and features
This super-curved 1500R frameless monitor features a 32" LCD display with VA panel. The monitor is tilt-able from -5° to 15°, though it lacks height adjustability which may be an annoyance for some. Note that users will need either headphones or an external audio device for this monitor, as it lacks an internal audio output source. The display features an OSD with various customizable settings, which is accessed via a rocker button on the monitor's back panel.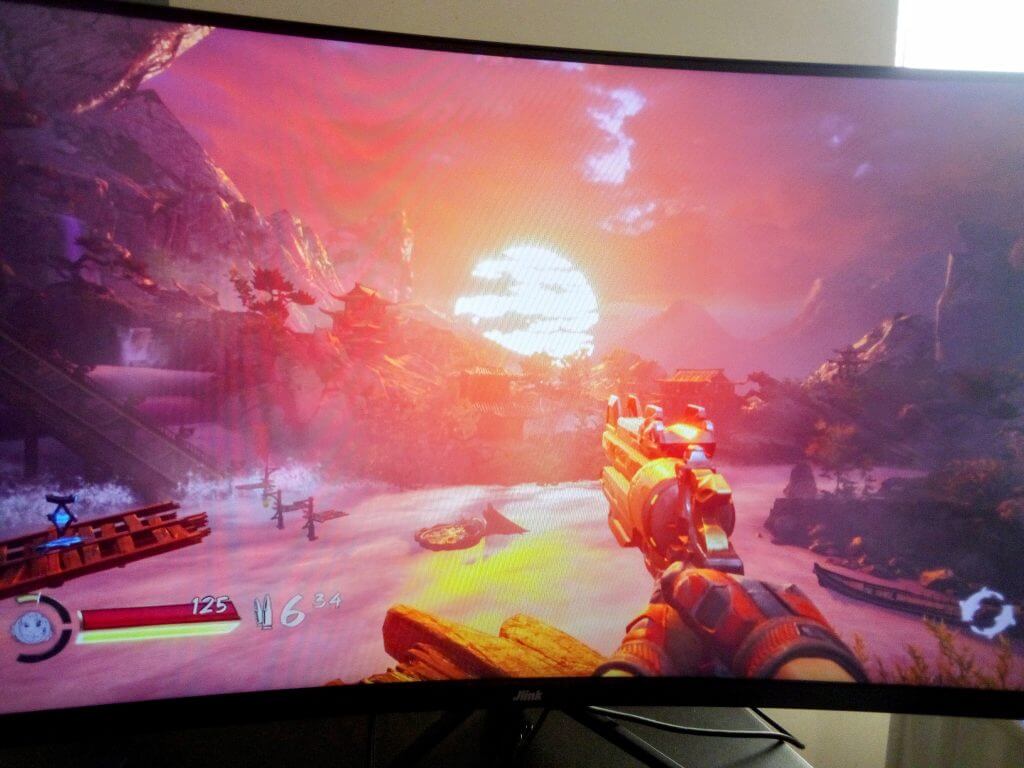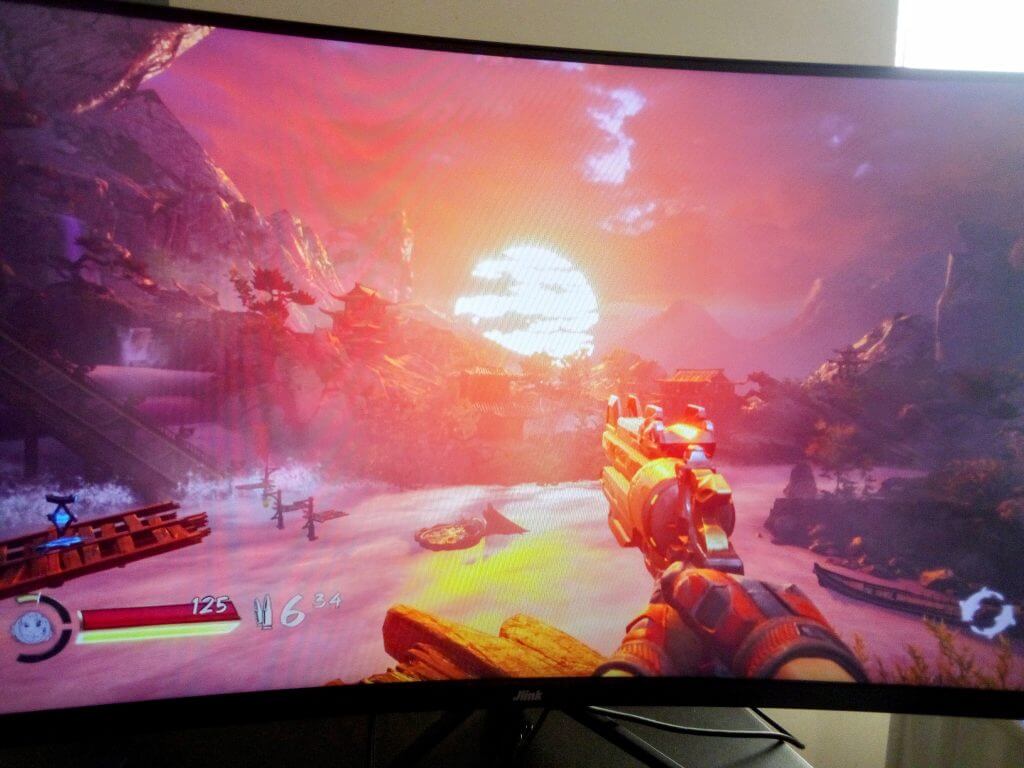 | | |
| --- | --- |
| Dimensions | 29.9 x 5.9 x 20 in. |
| Weight | 17.89lbs |
| Display size | 32 in. |
| Refresh rate | 240 Hz |
| Resolution  | 1920 x 1080 FHD |
| sRGB color gamut | 123% |
| Dispersion range | 16.7M |
| Contrast ratio | 4000:1 |
| Ports | 2xHDMI; 1xDisplayPort; 1×3.5mm audio; 1xUSB; 1xDC |
Other Features
HDR support
Freesync support
G-sync compatible
1ms MPRT rapid response
Low blue light
VESA mountable
Packaging contents included a power cable, power adapter, HDMI cable, user manual, monitor base/stand, and the monitor.
The Verdict
Whether this is the right option for you probably comes down to how you feel about curved monitors. They are all the rage right now with gamers, and for good reason, with a list of advantages over traditional flat displays (learn more on this topic here).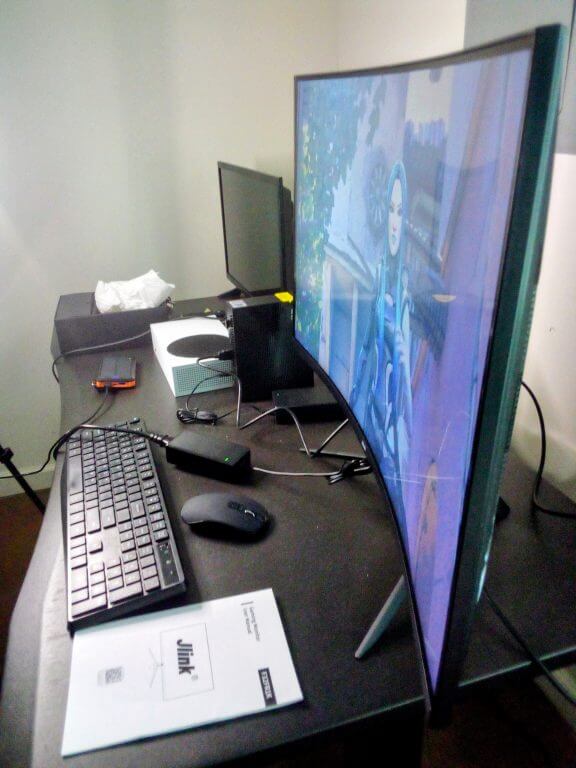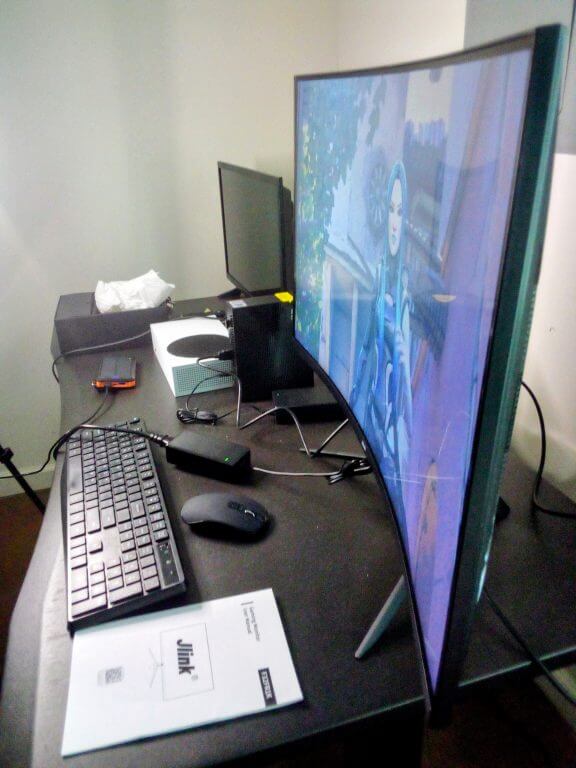 Curved screens provide a more immersive viewing experience, with a greater sense of depth not to mention a wider field of view. Also, curved screens mitigate peripheral color distortion. If there is any disadvantage with curved displays it is that they can catch light from more angles, so if glare is an issue in your setup environment, then it's something to take into account.
With all that said, if you've decided on a curved gaming monitor, then as curved gaming monitors go I think you'll be well-pleased with this one. I would particularly recommend it to someone who plays a lot of competitive online multiplayer titles like Fortnite, Overwatch 2, League of Legends and so on, who wants that 240Hz without breaking the bank on a solid gaming monitor.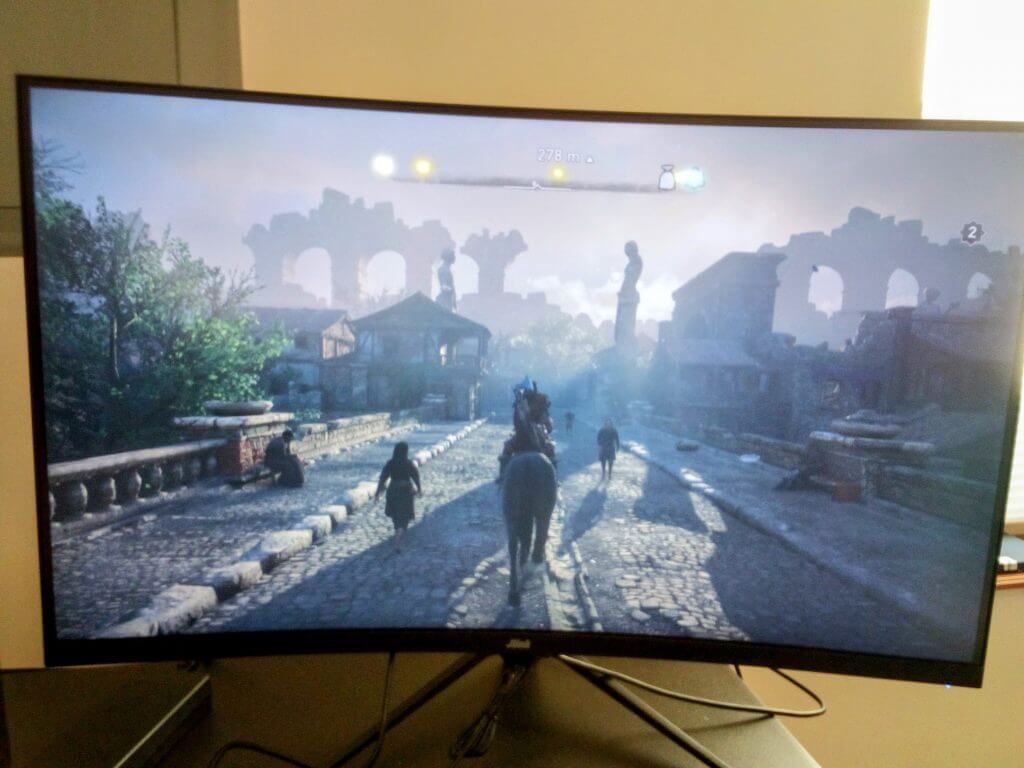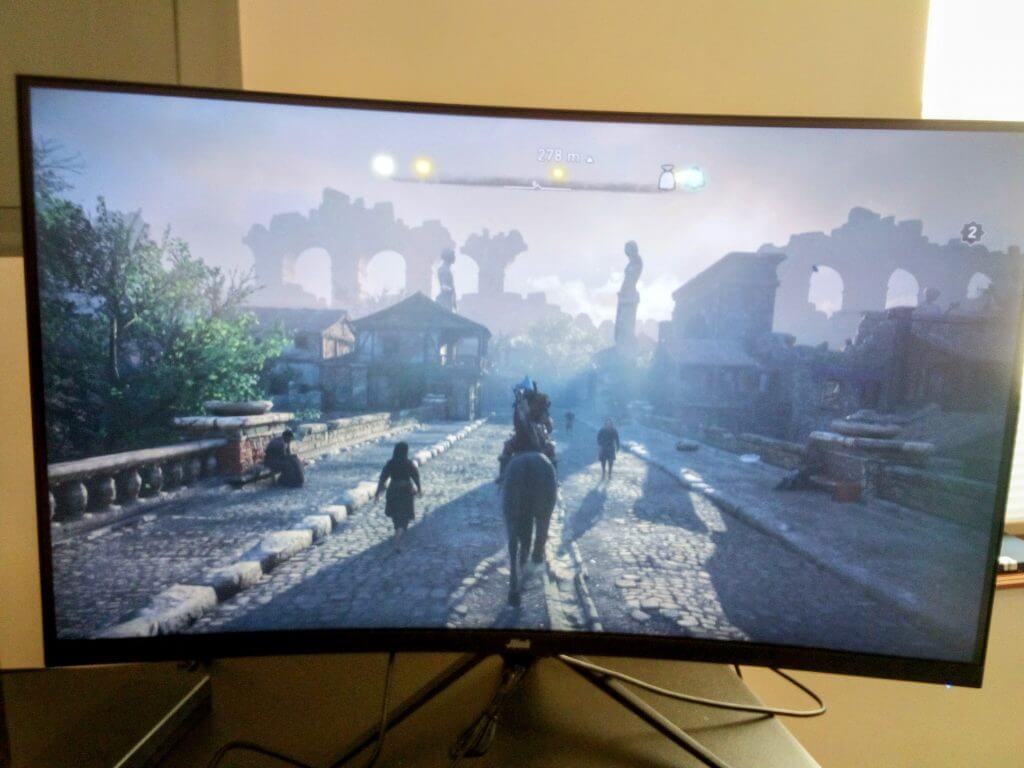 It is also more than serviceable as your primary display (especially if you go for the 32" model or bigger), for everything from web surfing and watching videos to doing work-related tasks. The display is crisp, and the viewing experience on this monitor is a pleasure be it games or video.
Cons
No internal speakers/Need external audio device or headphones for audio
Pros
Good picture quality
Suitable as a primary display in addition to 240Hz gaming
Overall nice feature set, especially for a monitor in this price range
The Jlink 32" curved gaming monitor is currently available on Amazon for $269.99.