Hongo's newest portable monitor enters the fray as a strong contender, with a crisp display in a convenient ultra-thin package. But with such a crowded landscape of portable monitor offerings, how does this stack up against the competition? Read on to find out why you should consider this portable gaming monitor if you're in the market for some extra screen real estate, whether for work or play.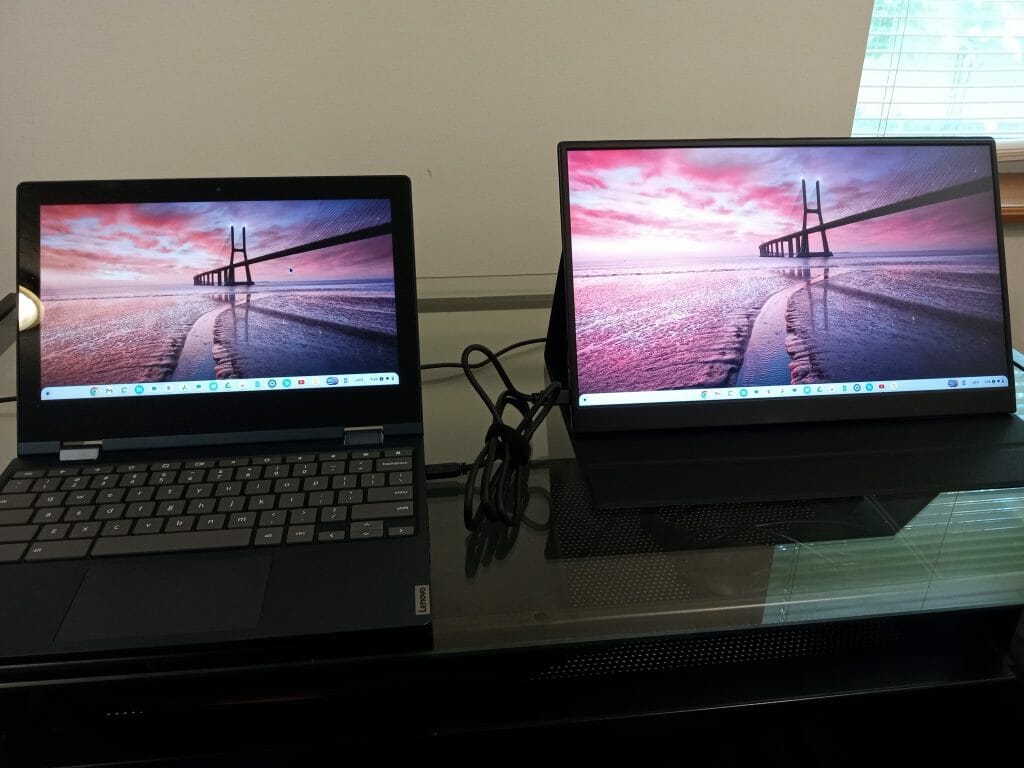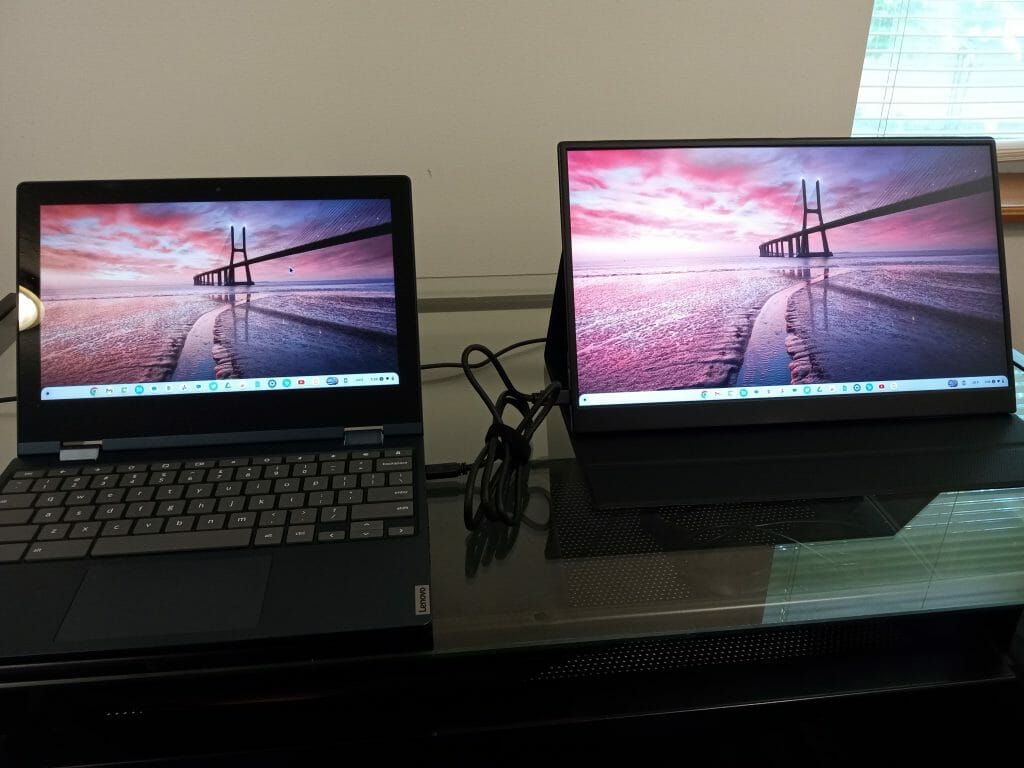 What's in the package?
Hongo portable monitor
Detachable cover/case
USB-C to USB-C cable
mini-HDMI to HDMI cable
USB-C to USB-A cable + power adapter
User guide booklet
Hongo portable gaming monitor specs
Aspect ratio: 16:9
Resolution: 1920 x 1080p FHD
Refresh rate: 144Hz
Color: 100% sRGB
Contrast ratio: 1200:1
Features: HDR and FreeSync; Low Blue-Light Mode
Weight: 1.3lbs
Display size/type: 16.1" IPS display
Dimensions: 13.84 x 9.36 x 0.44 inches
Ports: Full-functioned USB-C x2; mini-HDMI; micro (OTG) USB port; 3.5mm audio port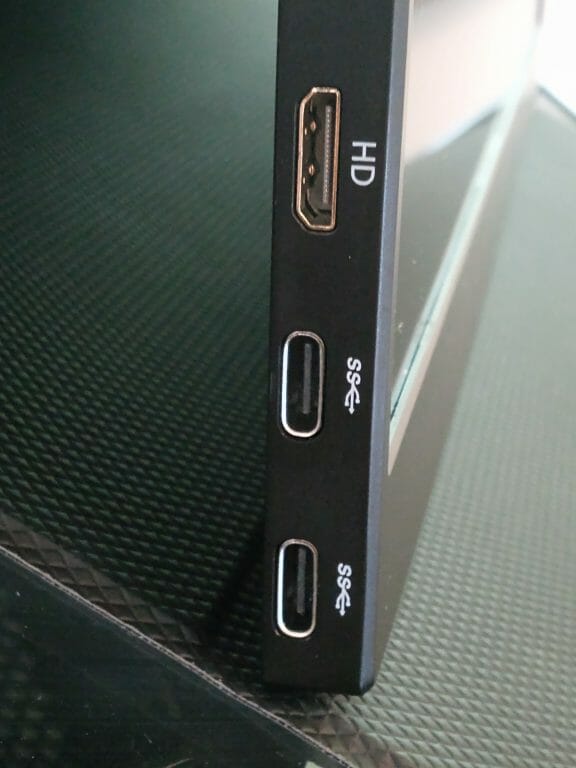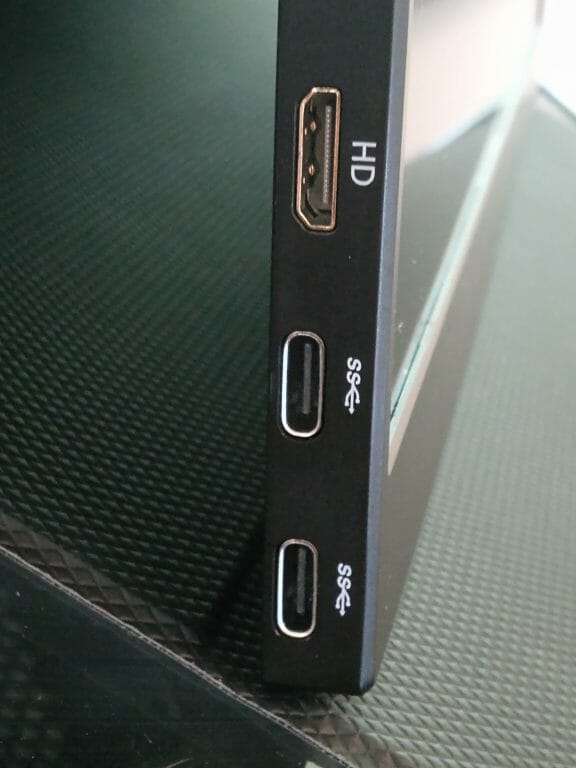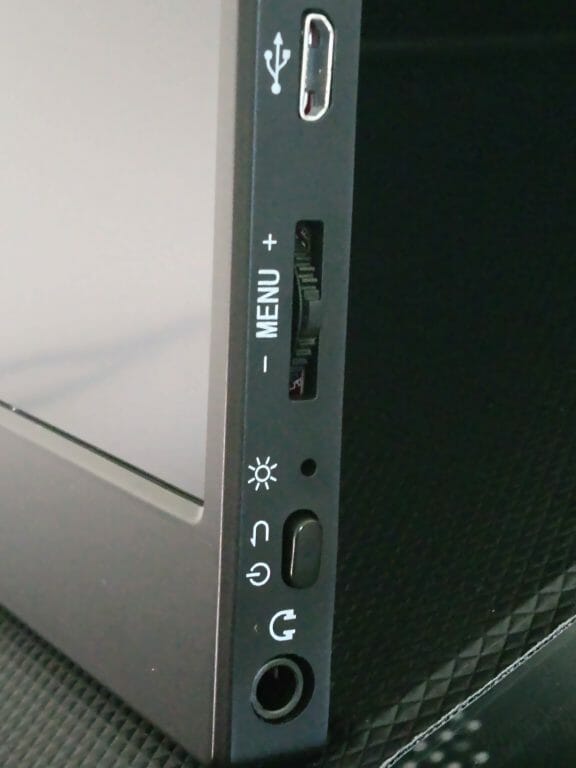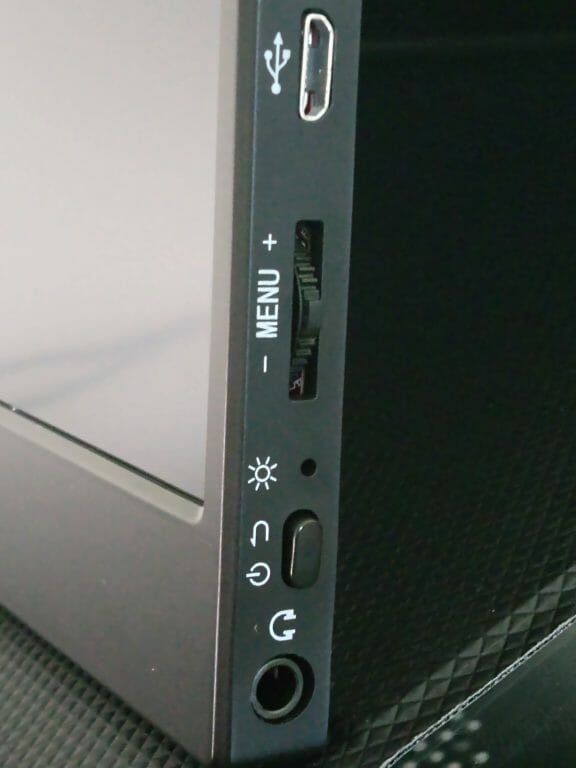 The display
The 16.1" ultra-thin display leaves little to be desired, with 0.15" bezels and both landscape and portrait modes. And, most importantly, a crystal clear display that's easy on the eyes whether it's multitasking with multiple documents or getting in some game time—this is a gaming monitor, after all, and is compatible with the following according to the Amazon product page.
PC
Mac
Tablet
Smartphone
Laptop
Steam Deck
PlayStation 5
Xbox
Nintendo Switch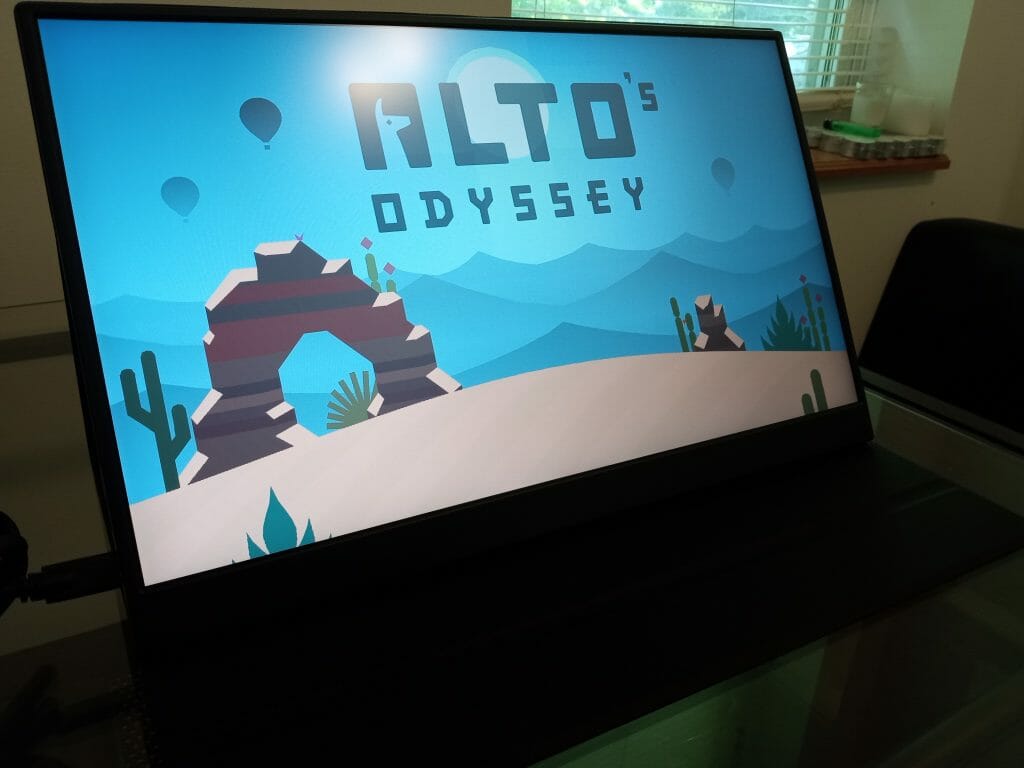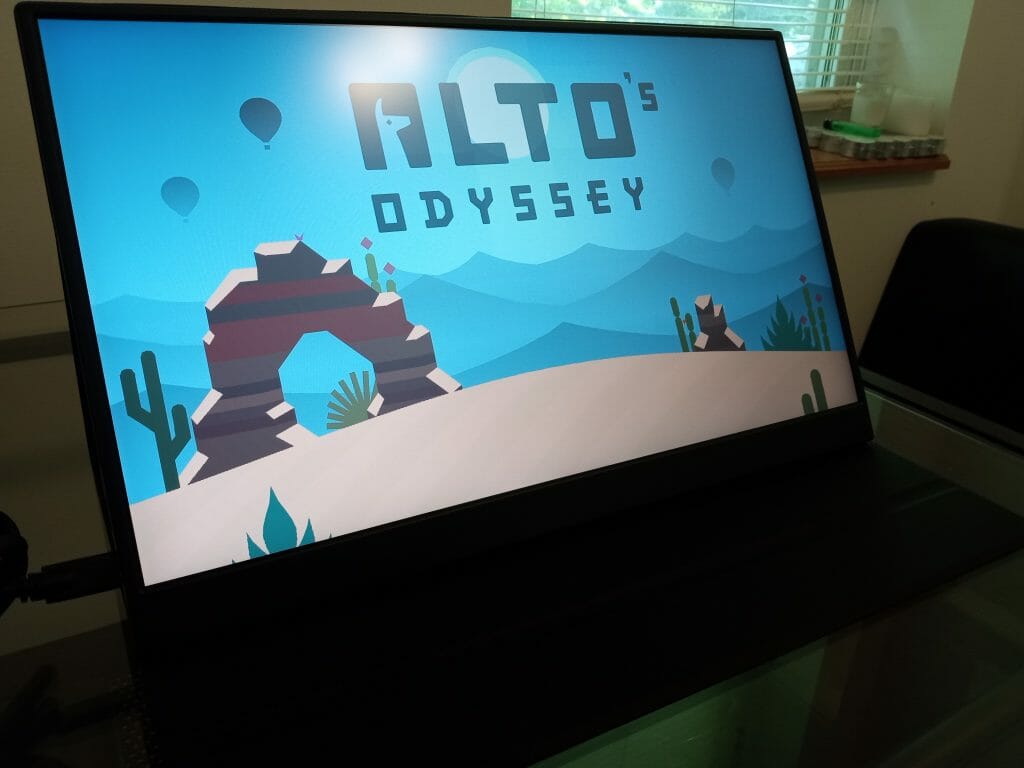 I found the monitor a pleasure to game on, with smooth visuals and steady performance with no dips while running games on the monitor. I didn't notice any input lag either whether I was playing mobile games on my Chromebook or diving into something less casual on my Xbox Series S.
The display has brightness to spare, and at 100% puts my laptop screen to shame. Viewing angles are excellent as well, so there will be no problems sharing your screen or just viewing it generally. The matte screen does much to minimize glare—something which is always appreciated. Web pages are easily readable, and the display was perfectly viewable even when I took it outdoors. In fact, I'd say this is ideal in that use case. The monitor can be used in either of three viewing modes:
Mirror mode
Extend mode
Single mode
Audio is adequate; while you naturally won't get the same full-bodied sound you would with your TV's speakers, the sound here is respectable for a portable monitor, and comparable to that of an average laptop. Of course, you can use the 3.5mm headphone jack to get a better experience with a sound bar, speaker or just connecting your favorite headphones.
Appearance and build quality
The monitor has a sleek, clean appearance and its build quality is good overall. The buttons and click wheel feel fine, and the case is thin but sturdy, and I did not experience any slipping while I was using the monitor.
In short, this is great for taking on the go. In fact, if you are looking for a minimal-hassle portable monitor to compliment your laptop while traveling, this would make a great go-to option. It's easy to store and without the need to download driver software is a true plug and play device.
As with any portable monitor, a carrying case is essential, and doesn't come with the monitor in this case. Nor did mine come with a screen protector, which I would also strongly suggest getting.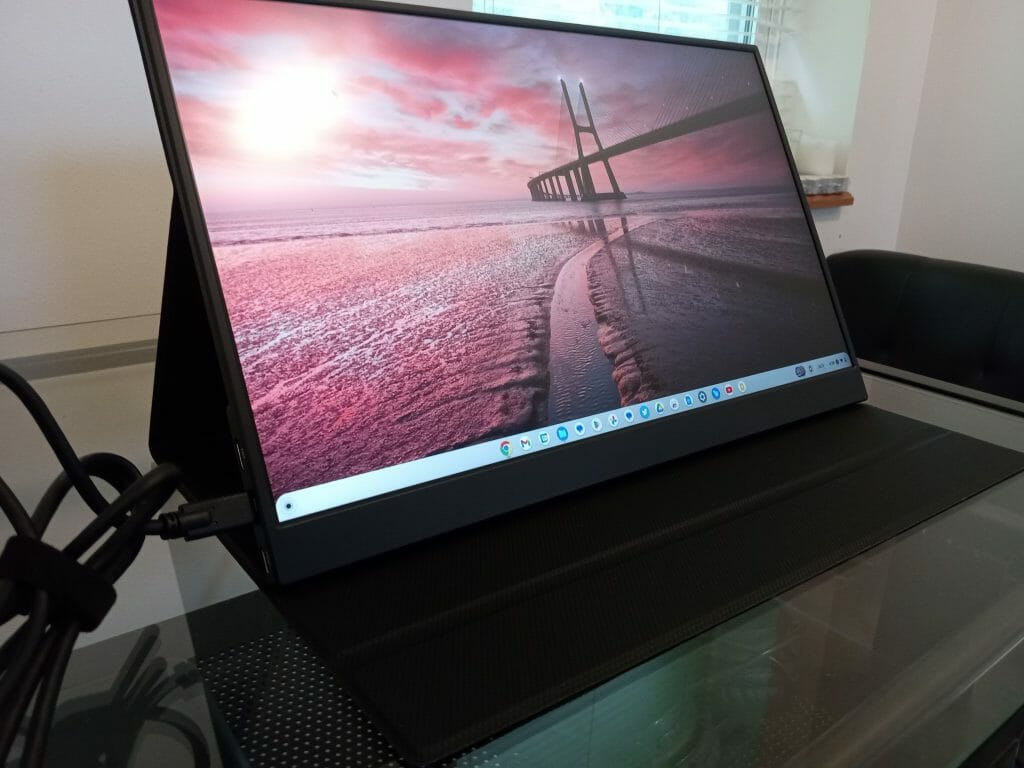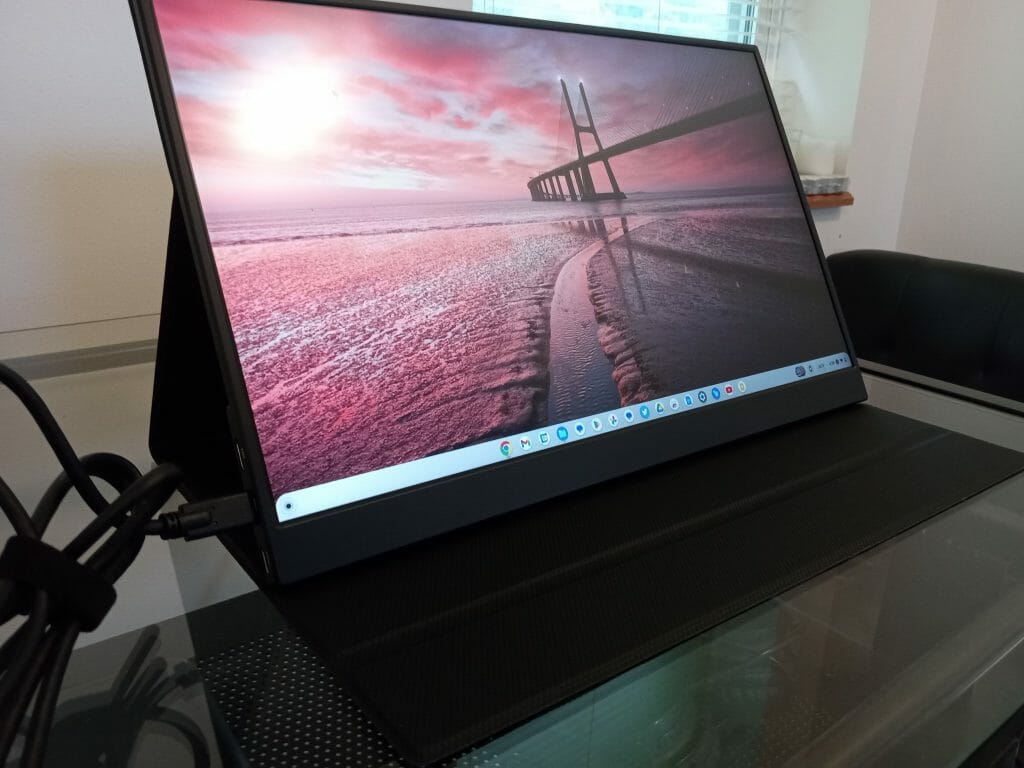 The verdict
Cons:
More extras would be nice (i.e. a screen protector, carry case etc.) although at this price point you can't really complain
Pros:
Excellent overall value here
Rock solid product with no major compromises or shortcomings
Those looking for a portable monitor that they can easily take on the go have an excellent option with this offering from Hongo. Is it one of the best budget-friendly portable gaming monitors out there? Probably. Is it an overall rock-solid monitor that delivers a lot of bang for your buck? Absolutely. You can find the 16.1″ Hongo portable gaming monitor on Amazon right now for $159.99 USD. And you can also check out other products from Hongo on its Amazon store page.