A while back we reviewed DEPGI's portable monitor for Xbox Series S. And while we came away seriously impressed by that unit's overall value with its solid build, pleasing aesthetic, impressive audio for a portable monitor, and quality 1080p display, DEPGI has now taken its portable Xbox Series S monitor game one step further with the 4K DE140SK model.
That's right, this new offering is especially for those who take their portable gaming that seriously. To my knowledge, this may be the first 4K portable monitor designed specifically for Xbox. Of course, it's compatible with a range of devices too including PC/laptop, Switch, and PS5. Of course, that 4K resolution comes at a few extra dollars. Is it worth it? Read on to find out.
Monitor specs and features
Ports

HDMI x2

3.5mm audio jack x2

DC in x1

Compatibility

Desktop PC

Laptop 

Xbox 

PlayStation 5

Nintendo Switch

Game modes
Package contents

Portable monitor x1

User manual x1

Power adapter/cable x1

HDMI cable x1

Remote control

Screwdriver + 2x screws for installation 

Display

14" 4K UHD IPS

Display features

HDR

FreeSync 

60Hz refresh rate

8ms response time

OD (Overdrive anti-ghosting)

On screen display (OSD) menu

3840 x 2160 (4K) resolution

Speakers

3.0W dual stereo

Product dimensions 

12.6 x 8.77 x 3.11 in.

Product weight

2.64 lbs
Summary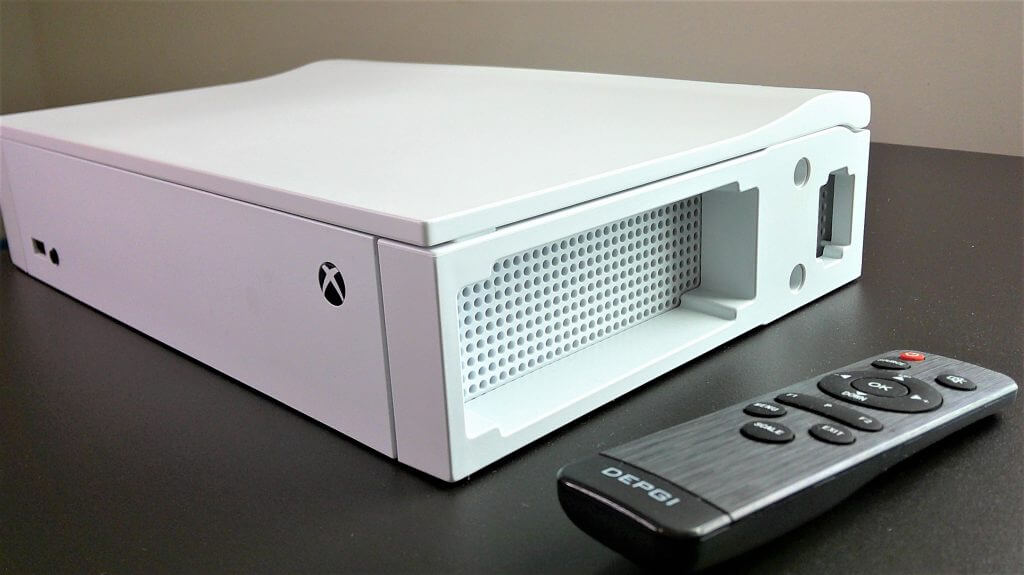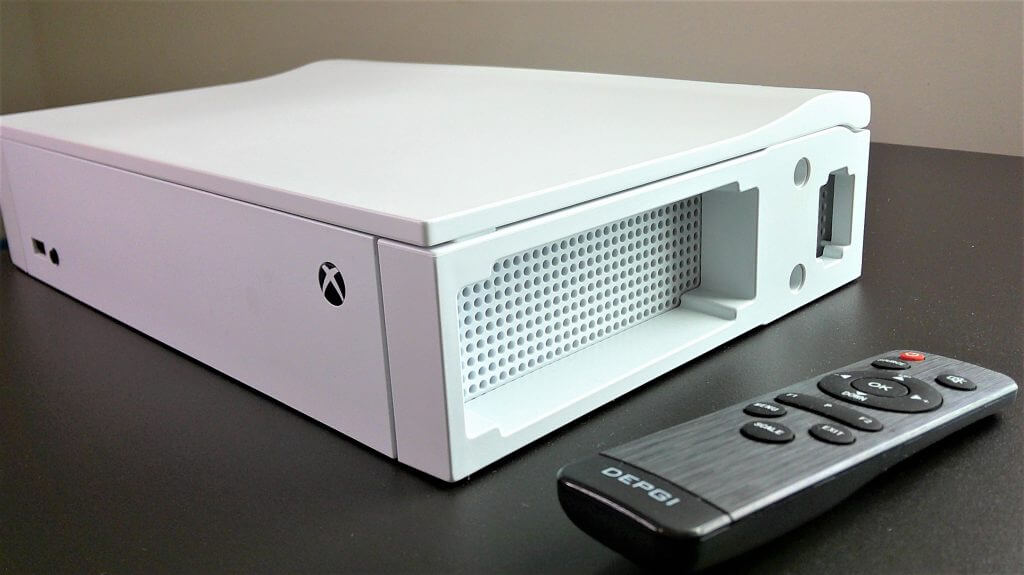 Obviously, DEPGI's DE140SK monitor is designed for Xbox Series S, and affords a semi-portable option for taking your Series S on the go. The monitor attaches easily onto the Series S and should be no problem for most. Check out this helpful video from DEPGI's YouTube channel for reference (the model is different, but the assembly process is exactly the same for the DE140SK).
Once the monitor is attached, it's plug and play: no driver software or setup needed here. As you can see, the monitor compliments the Series S aesthetic nicely. When closed, the unit absolutely looks like a console that Microsoft might have produced!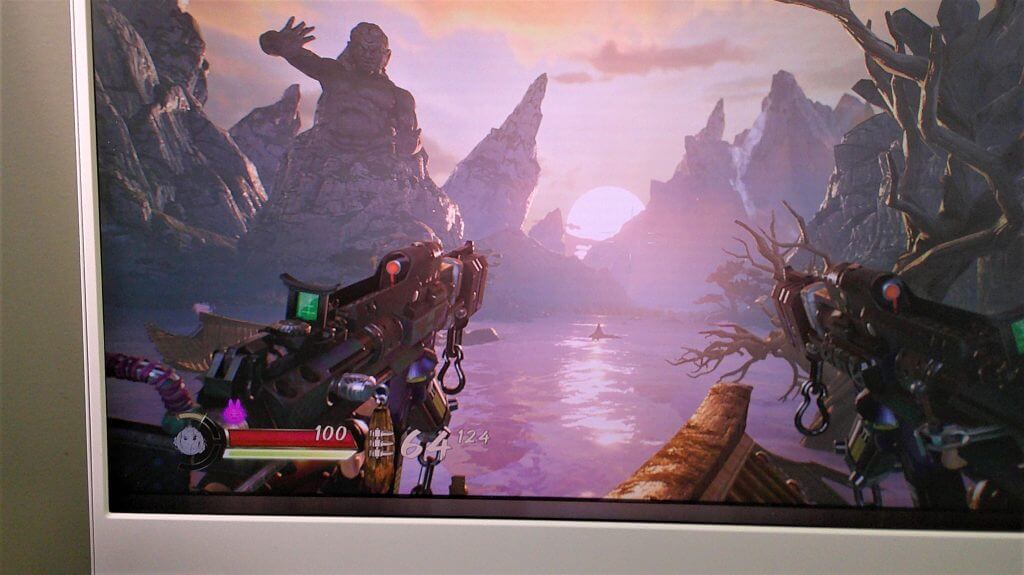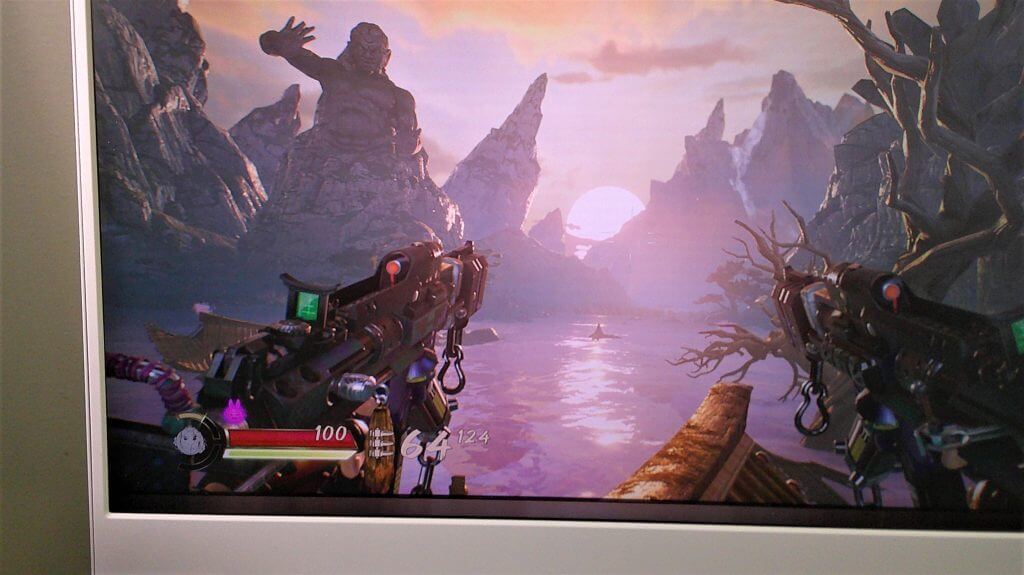 The monitor comes with a remote control, and also has a set of face buttons at the base of the monitor for power and volume controls, a menu button and so on. An On screen display (OSD) feature allows for customization of audio and picture settings, and more.
As portable monitors go, picture quality here is great. Of course, the real draw with the DE140SK is 4K. Native UHD 3840 x 2160p @60Hz looks crisp and clear on this 14" display, and the aforementioned OSD lets you tune settings like contrast, black level, color saturation and more to get the best viewing experience possible out of this monitor.


Audio isn't too shabby either; the 3.0W dual stereo speakers will give you plenty of volume to spare. Obviously you are not going to get the same quality you would out of your main entertainment setup, but for a portable monitor the sound quality here is quite respectable.
The verdict
DISCLAIMER: A sample unit was provided for an honest review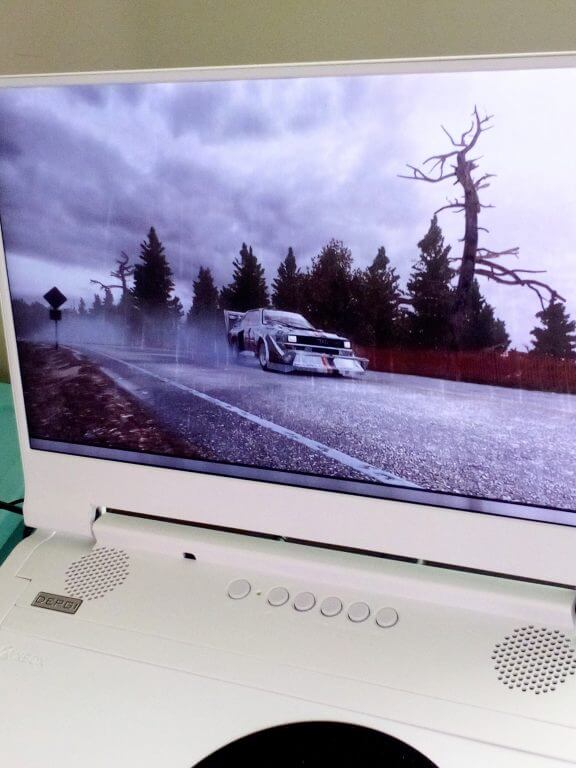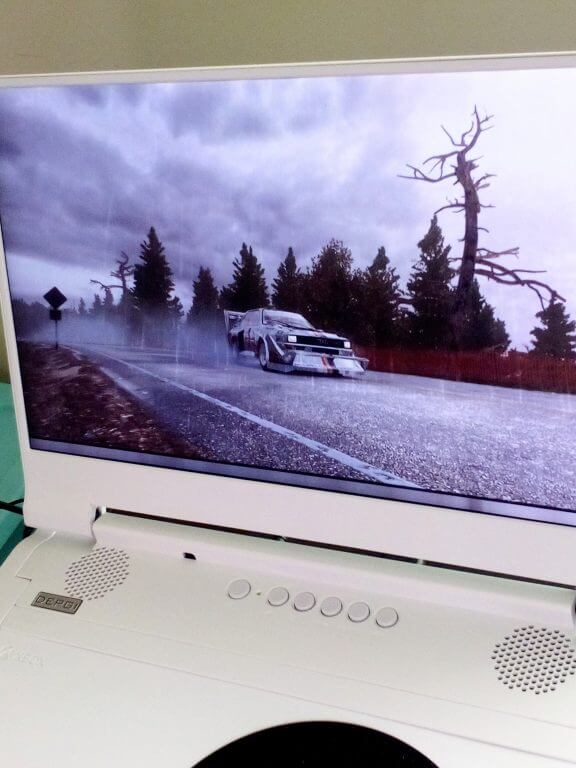 As with DEPGI's other portable Xbox Series S monitors, this offers a fantastic way to take your favorite console on the go. Although it does inevitably bulkify the Series S, the DE140SK is still compact enough to easily fit inside a backpack—in fact, a carry case of some kind is absolutely essential if you plan to be on the move with this.
Also, while you can power the monitor from the Series S, this really only works for short gaming sessions. In most cases you'll want to make use of a separate power source for the monitor. All this means that this Xbox monitor solution is only semi portable. Who knows?: maybe someday DEPGI will offer a model with a rechargeable battery.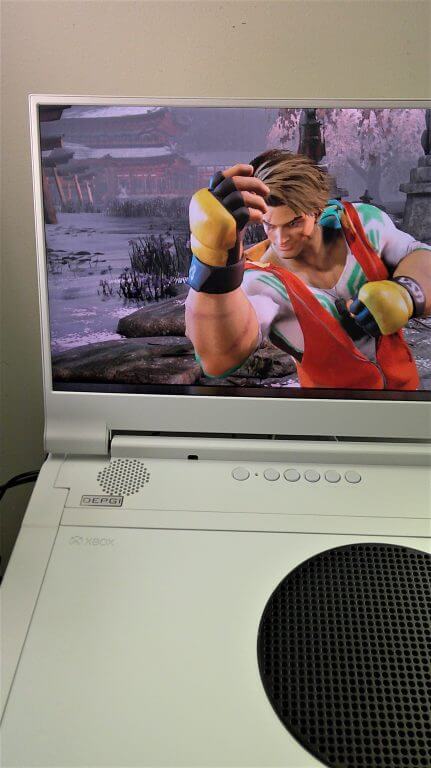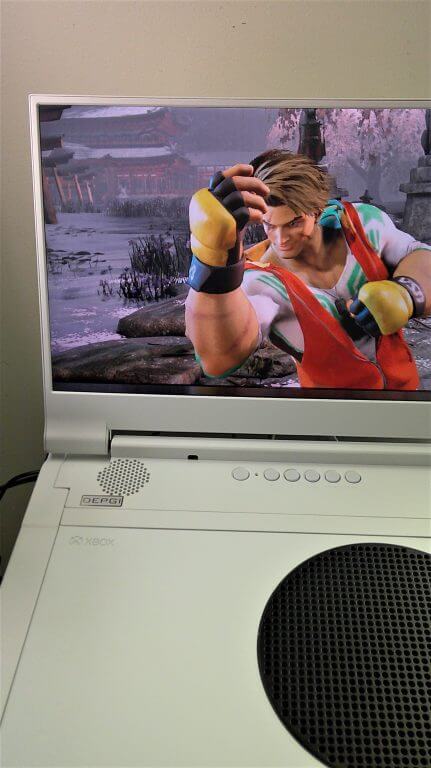 That aside, this is perfect for those summer trips. Or even just catching some sun while getting your game on out on the patio, especially when you just have to have 4K.
Cons:
Pros:
On the go 4K gaming!
Responsive display with great picture quality
Easy to take with you provided you have a carry case or backpack
The DE140SK 4K Xbox Series S portable monitor from DEPGI is available on Amazon, and currently retails for $329.99. However from now until August 19th, you can redeem a $30 coupon on Amazon and also use this code 7ZPLOCS1 for a 15% total discount, dropping the price to 283.49.