If one needs proof that the mini PC has indubitably arrived, then look no further than the Ace Magician AMO6 Pro. This tiny (and I do mean tiny—as in significantly smaller than a Mac Mini in terms of width and depth, and only slightly taller) compact computer packs a considerable punch beneath its modest exterior.
And it's a nicely aesthetic exterior at that, with a decidedly minimalist approach to its semi cubic design. A triangular power button occupies one corner of the unit and gives it just a bit of modern flair. While the shell is made of plastic, the build quality is premium and the unit has just enough weight to feel substantial. In all this it emulates Ace Magician's AD15 mini PC, which we also reviewed recently.
But by now you probably have one burning question in mind: can this tiny machine really serve as my primary PC? The answer is…well, down below.
Ace Magician AM06 Pro specs and features
Dimensions 

5.19 x 5.19 x 1.96 inches

Weight

2.48 lbs. 

OS

Windows 11 Pro

RAM

16 GB DDR4 (upgradable)

Storage

M.2280 NGFF 512GB SSD @2.3-4.3GHz (upgradable)

CPU

AMD Ryzen 5 5600U

GPU

Integrated AMD Radeon RX Vega 7

Ports

USB 3.0 x2

USB 2.0 x2

USB Type-C x2

3.5mm audio I/O x1

DCIM microphone x1

LAN/Ethernet x2

Displayport x1

HDMI x1

Kensington lock x1

Package contents

AMO6 mini PC

User manual

Power adapter/cable

HDMI cable

VESA Mounting bracket + screws

SATA plug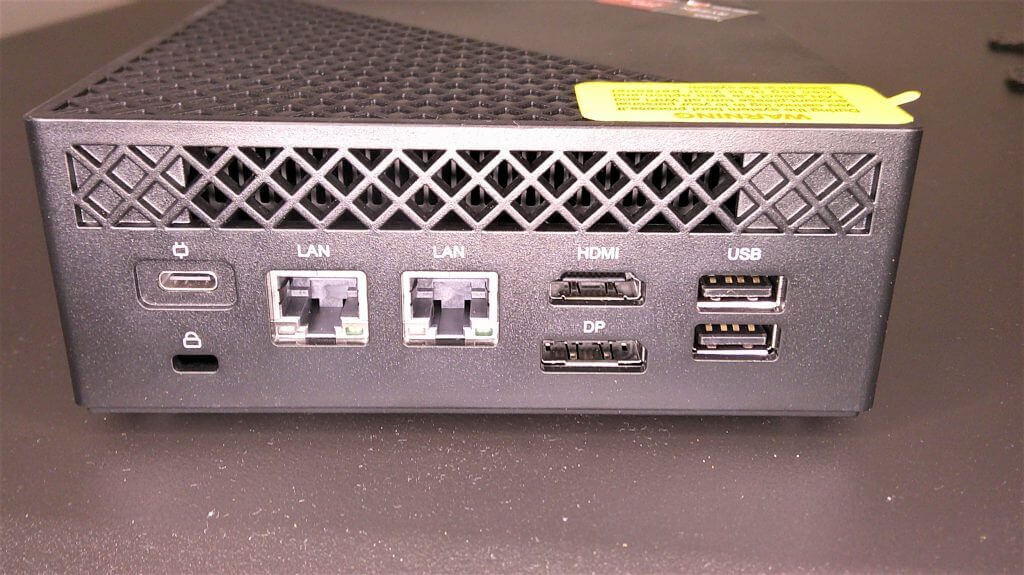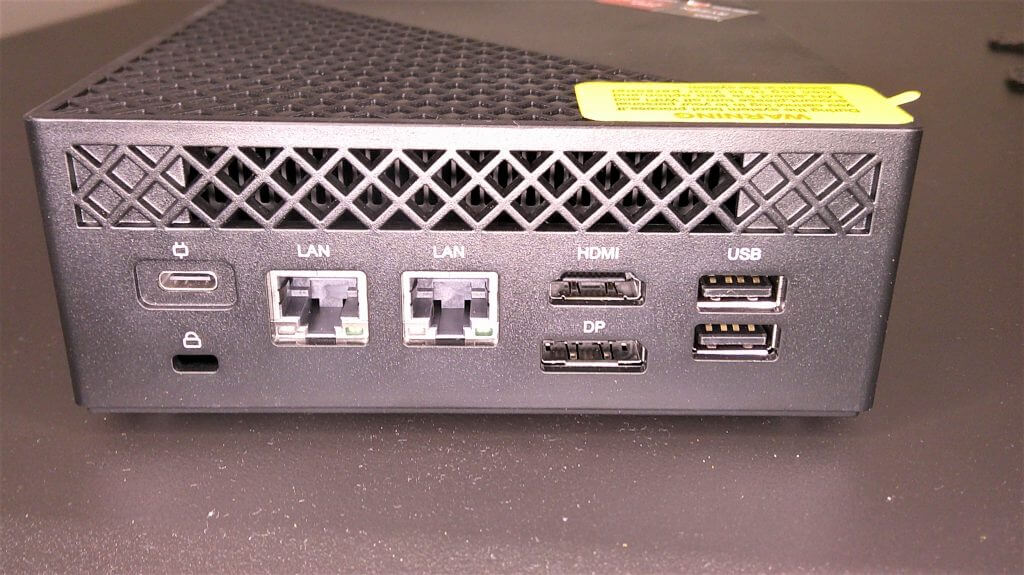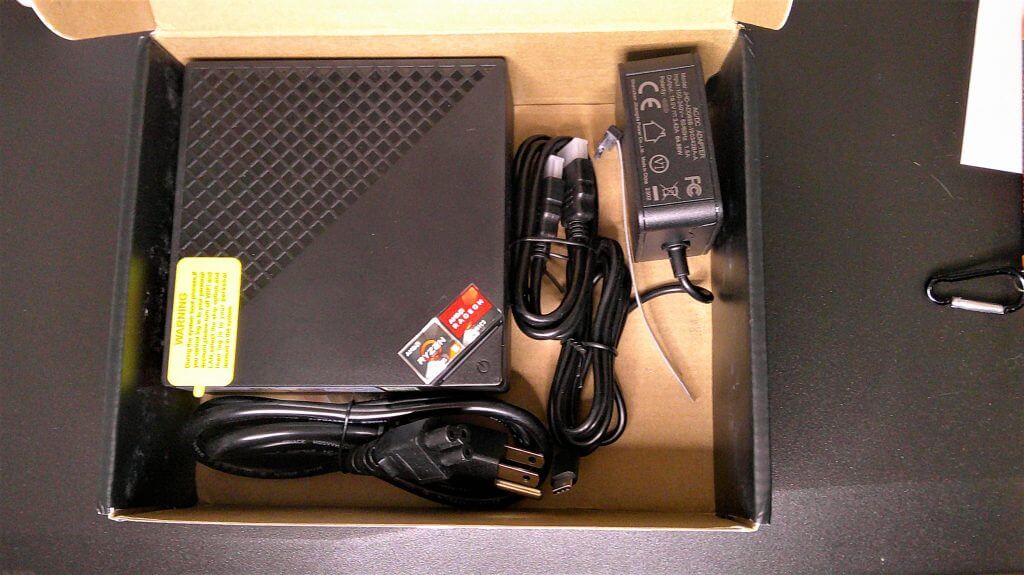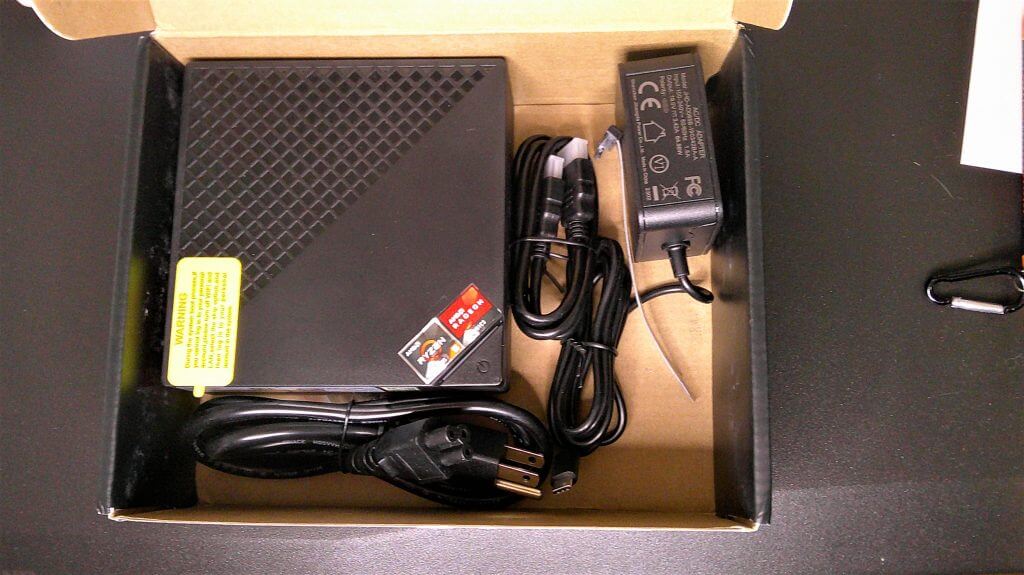 Summary
So back to that fundamental question, "will this work as my main machine?" The answer is emphatically yes, this can absolutely be your daily driver for everyday use—work, school, you name it, with no compromises. The AMO6 is no desktop trinket, to be sure. It's a fully functional desktop, and has the hardware to handle just about anything you can throw at it…within reason, of course. Heavier tasks like video editing are no problem for this little PC, nor is multitasking; this can handle up to three displays all running at 4K resolution.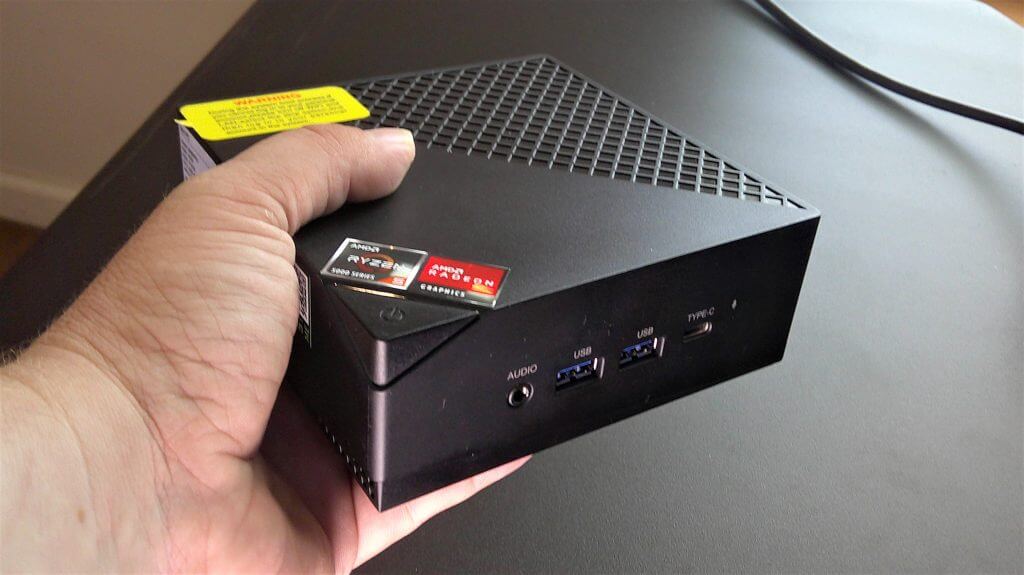 As far as gaming is concerned, the Ace Magician AM06 Pro is a perfectly serviceable machine for moderate gaming. However its integrated AMD Radeon RX Vega 7 graphics means this probably won't be your ideal Starfield rig, just as an example, and I wouldn't call this a gaming PC per se.
The AMO6 Pro is especially ideal for use in a limited-space environment, especially since it's (very easily) VESA mountable. It is also serviceable as a portable workhorse for travel when paired with a wireless keyboard and a portable monitor. Not an ideal setup, and it's definitely not going to replace your travel laptop, but serviceable.
The verdict
Overall, the Ace Magician AMO6 delivers a whole lot of PC for your buck at $299.99 (or $359.00 for the AMD Ryzen 7 model). And if for some reason what it packs in its tiny shell isn't enough to suit your needs, the AMO6 is so easy to upgrade almost anyone could do it. Opening up the unit is as simple as removing four screws, and the unsoldered RAM chip and SSD module are both easily interchangeable without having to get too hands-on.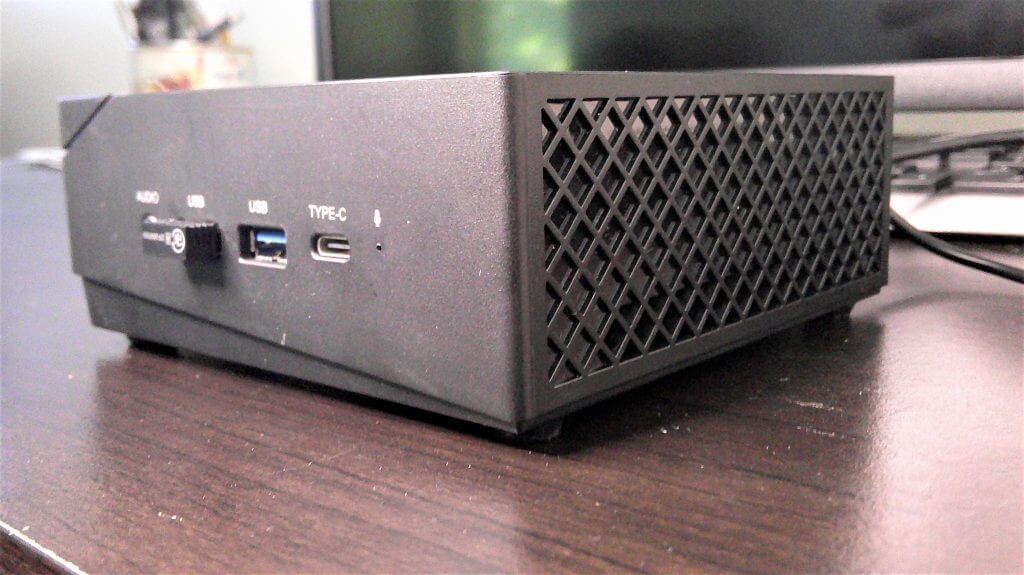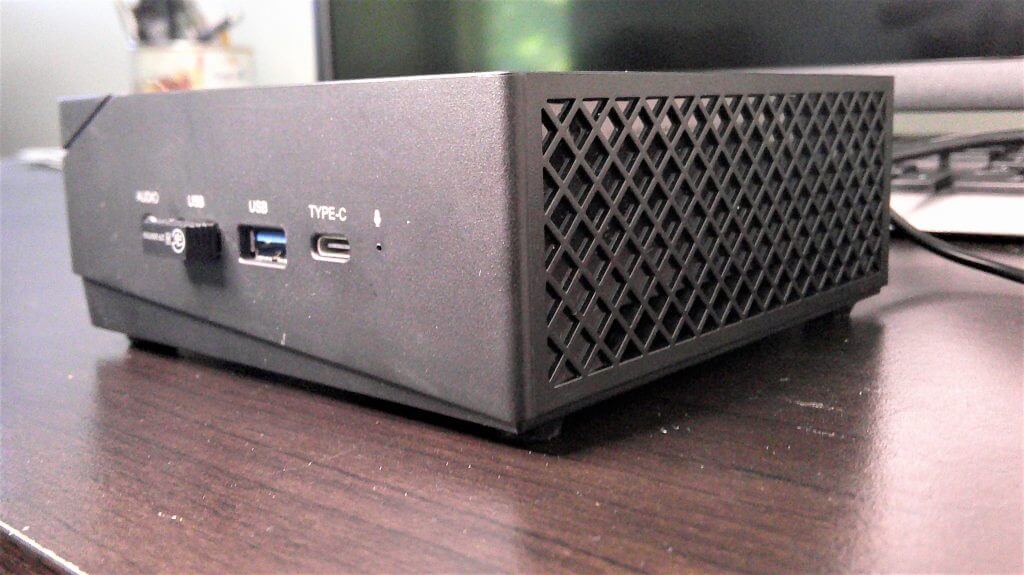 That said, the AM06 is a fantastic value, and anyone in the market for a (very) small form-factor desktop that doesn't compromise performance or quality will find an easy winner in this.
Cons:
Not the best choice for a dedicated gaming PC that can run the most demanding games
Pros:
Processor/RAM combo means snappy performance
A lot of PC bang for your buck here
Easily upgradable
Very small, lightweight and spatially economic PC
The Ace Magician AM06 is available on Amazon from the Ace Magician Direct storefront.