Following the initial announcement back in November of 2021, Microsoft has now detailed that several new education-first devices powered by Windows 11 SE are rolling out globally. The devices join Microsoft's own education-focused Surface Laptop SE and are from brands like Acer, Asus, and Dell. The devices are being dubbed as reliable, secure, and powerful for learning, so from convertibles to laptops to tablets, we have all the details for you below.
Windows 11 SE convertibles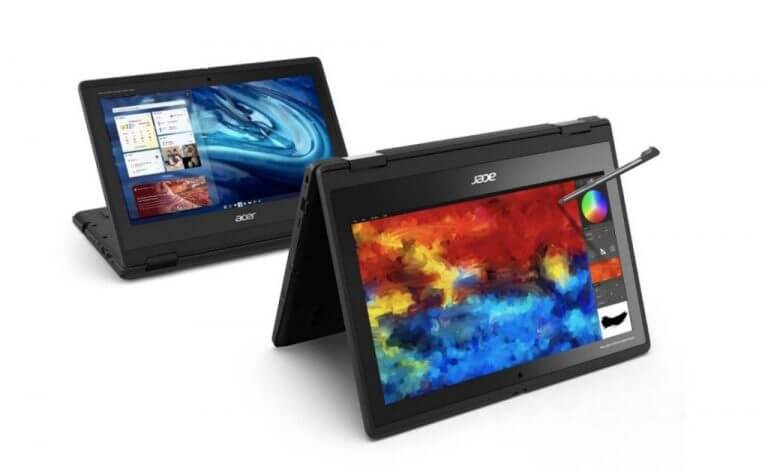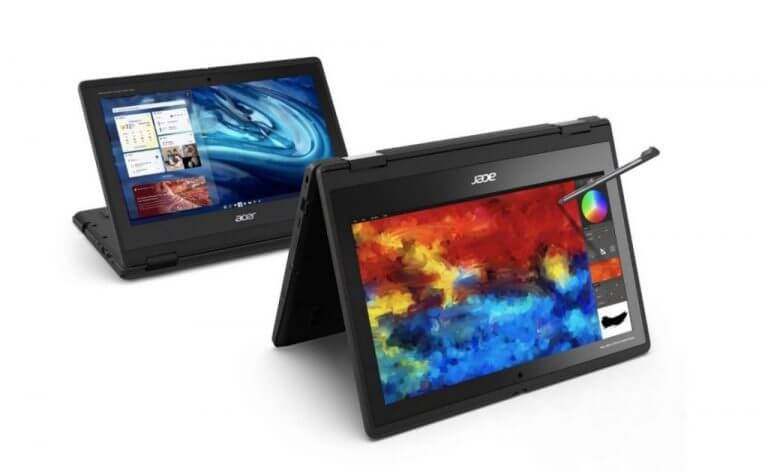 We start first by going over the new wave of convertibles that are powered by Windows 11 SE. The first of those is the Acer TravelMate Spin B3. It's an 11.6-inch device with military-grade durability thanks to shock-absorbent bumpers, well-secure keys, and draining to protect internal components. It's powered by the latest Intel Pentium Silver and Celeron processors and comes with 10 hours of battery life. There's even support for a stylus.
Another convertible is the ASUS BR1100F. This device is similarly designed to Acer's with a tough design that can withstand bumps, drops, and spills and can flip around 360 degrees thanks to an ultra-tough hinge. There's support for a stylus and a world-facing camera. Interestingly enough, the device even has AI-powered noise-canceling technology for higher quality remote learning and conferencing. A modular design also means that the device is easy to service, plus antibacterial treatments on the cover, keyboard, and touchpad keep the device clean.
Last up is the Dell Latitude 3120 2-in-1. This 11-inch device is powered by Intel Celeron Quad-Core, and Pentium Quad-Core Processors. The device also sports Dragontrail Pro glass to provide scratch resistance, as well as protection if the system is dropped on the corners. Similar to the Asus offering, there's even a world-facing camera, which provides flipped viewing and recording angles. Dell's Active Pen is also supported. Note that Dell also has the Latitude 3120, which is the standard notebook version of this device, though it is non-touch.
Windows 11 SE laptops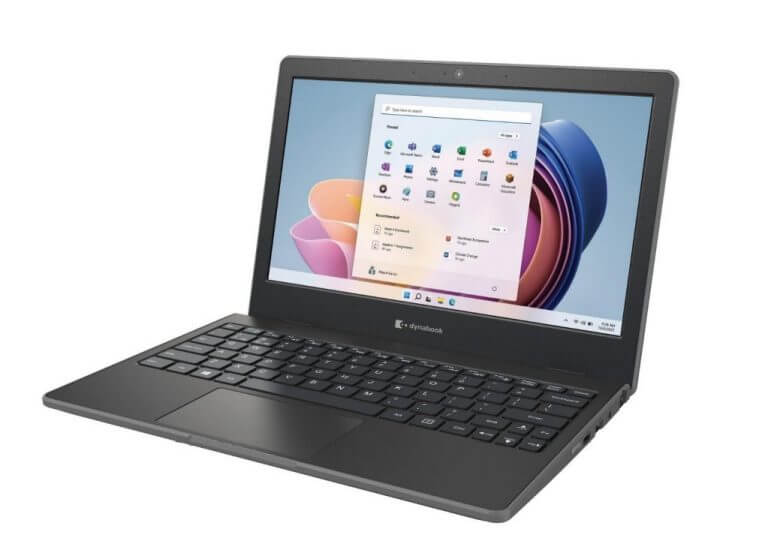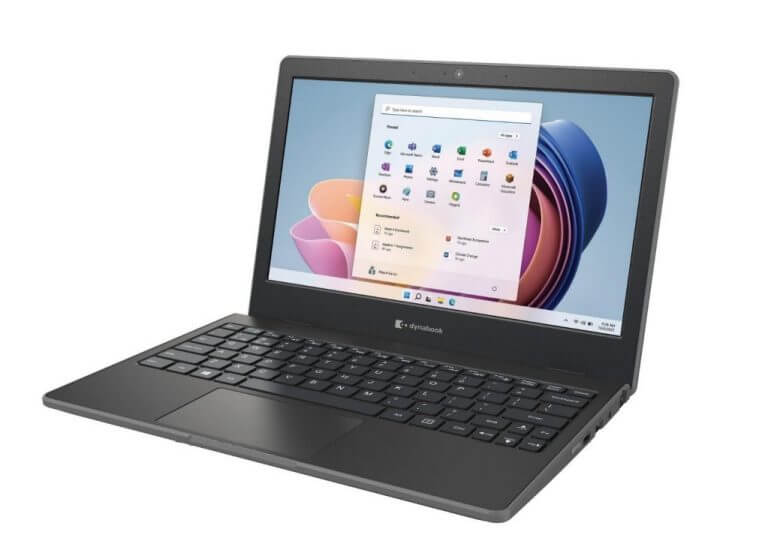 Next up are the standard laptops. We start with the Dynabook E10-S. This 11.6 laptop has a reinforced chassis with bumpers, 180-degree hinges, and a spill-resistant keyboard with mechanically anchored keys. If you're aren't familiar with the brand, Dynabook is formerly Toshiba PC Company, so the laptop is backed by 35 years of experience in helping students.
Now, for HP with the HP ProBook Fortis 14-inch G9 Notebook. This device is different from the others in the last as it has a 14-inch diagonal anti-glare bright display. The device sports Wi-Fi 6 and weighs in at 3.7 pounds. It also has a textured surface so it's easy to grip and handle, and USB-C ports are reinforced so there's no damage when cables are pulled. Even the battery has a metal shield, so it can't be punctured or swell.
HP also has the HP Pro x360 Fortis 11-inch G9 Notebook, the HP Pro x360 Fortis 11-inch G10 Notebook, HP ProBook Fortis 14-inch G9 Notebook, and HP ProBook Fortis 14-inch G10 Notebook for education users.
Capping out the list will be JP .IK's Leap T304. Starting at $219, this device has an anti-glare display and a rotating 2-megapixel camera. Microsoft also notes that the device has "super-fast Wi-Fi, all-day battery life." The other devices coming from JP .IK include the Turn T303, which starts at $270.
Windows 11 tablets for education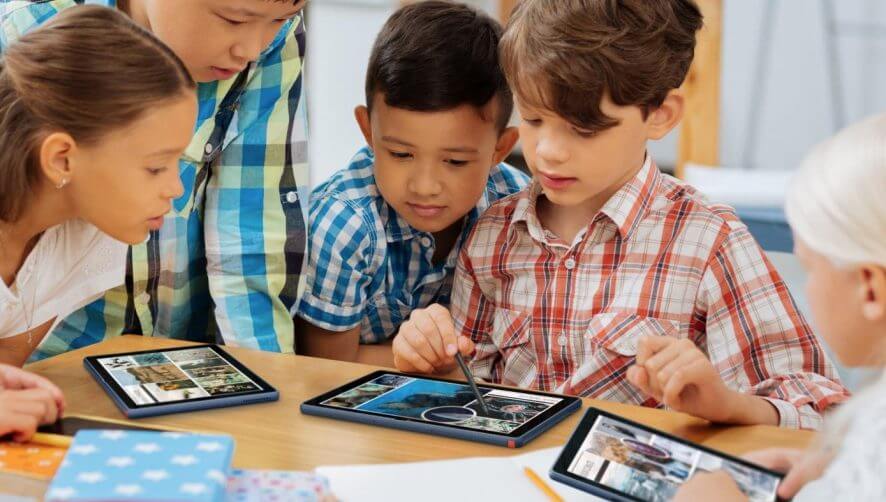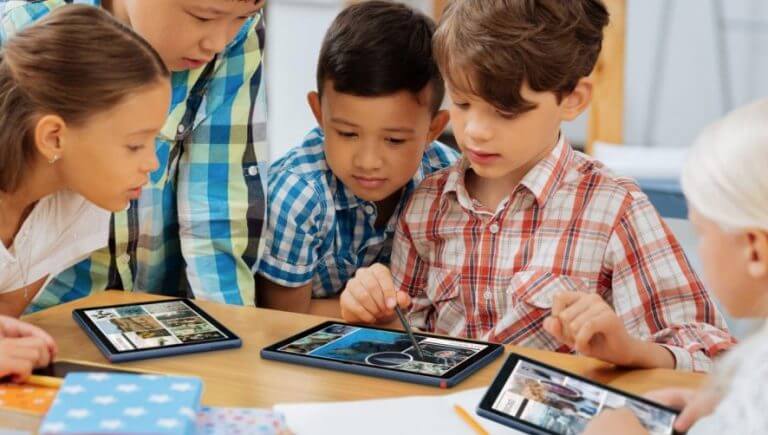 Last up is a section for tablets. Lenovo recently announced new additions to its education lineup and includes the Lenovo 10w tablet. This is powered by Windows 11, and the Snapdragon 7c Compute platform. This means it's always-on and always connected, but the device is also durable, too, thanks to ruggedized rubber bumper and Corning Gorilla Glass.
You'll even find that the detachable keyboard converts the tablet into a 10.1-inch laptop allowing students to type documents, and more. Note the display is set in the 16:10 aspect ratio, and there's support for an optional garages pen.
Lenovo is also announcing the 13w Yoga, which is powered by Windows 11. Other devices include the 100w and 300w, 500w, and 14w. More information on these devices is available on Lenovo's website.
Other devices
These are not the only devices powered by Windows 11 SE. You'll find others from Fujitsu and Positivo. Microsoft hopes that these devices can help meet the ever-changing needs of students, navigate change and improve the learning experience. "It's great seeing Windows 11 at the center of it all, with new tools designed to improve the learning experience and enable better richer learning experiences," said Nicole Dezen, CVP, Device Partner Sales