Before we jump into the monthly updates for Microsoft 365 let's take a moment to look back on what many of us will consider being a historical month.  As a company, Microsoft has seen unprecedented growth for their online services like Teams and Skype with both achieving more than 40 million daily active users and they've announced a range of new services to support health care professionals and organizations respond to Covid-19, including the recent launch of the Power Platform solution focused on helping medical professionals, new crisis management sites for companies and organizations, and streamlined offerings to make activities like meetings more inclusive and focused.  With that in mind, let's review the updates to Microsoft 365.
Using Teams for Meetings
With the unprecedented growth of Teams, Microsoft is moving quickly to add new technologies to Teams to improve the overall meeting experience.  Whether its kids in the background, running water from the sink or sitting next to the TV, we've all had the experience of wanting to mute someone's Microsoft phone to reduce the amount of noise.  Microsoft now offers real-time noise suppression to minimize the impact of distracting background noise. Microsoft attempted to show how this works by showing a video of an employee eating potato chips during a meeting.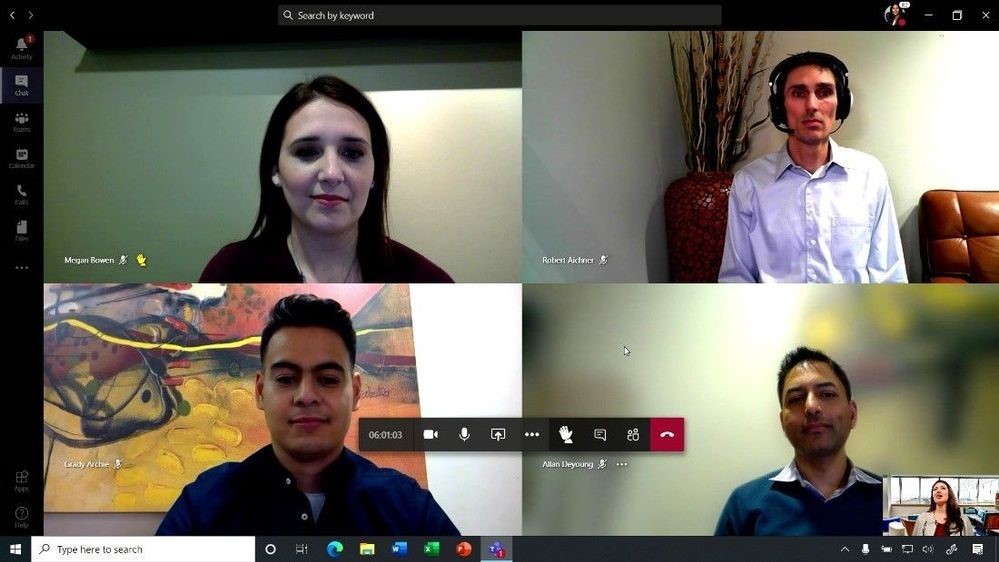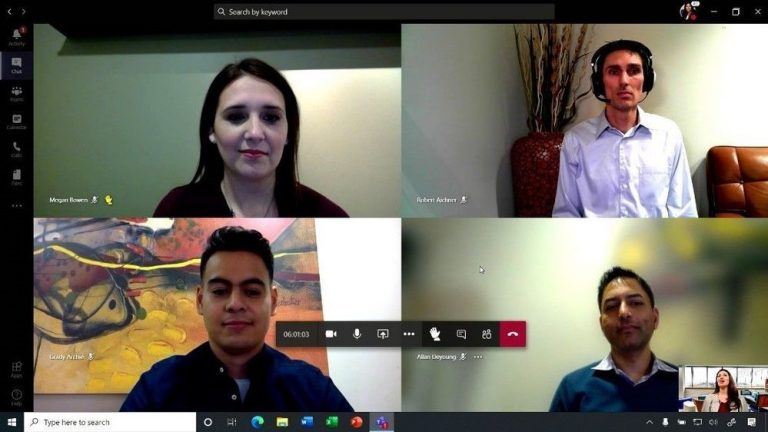 In addition to noise suppression, Teams will soon release the ability to pop out chats into a separate window, as well as offer support for users who are either offline or in a location where they have minimal bandwidth.
For industrial workers, Microsoft offers a new Teams integration with RealWare head-mounted devices allowing them to access information and communicate hands-free with remote experts while on a job site.
For businesses, Microsoft also announced the new Bookings App in Teams that makes it easier to schedule, manage and conduct virtual appointments as we as well offering Microsoft 365 Business Voice in Teams allowing users to make and receive calls anywhere in the world.
New Microsoft 365 plans for small and medium-sized businesses
Microsoft is changing its Office 365 plans for individuals and families by with newly announced name changes to several of their plans to the newly named "Microsoft 365 Personal and Family" plans.  While the name change doesn't immediately have an impact on users, it does set the stage for a transformation of the types of apps and services Microsoft delivers to its consumer users.
Emergency Events
With all of Microsoft's updates this month, many of those changes are about connecting and collaborating with your co-workers, families or government organizations to help us all be aware of important updates.  Microsoft released a new crisis management site in Sharepoint that allows anyone to quickly respond to emergency events.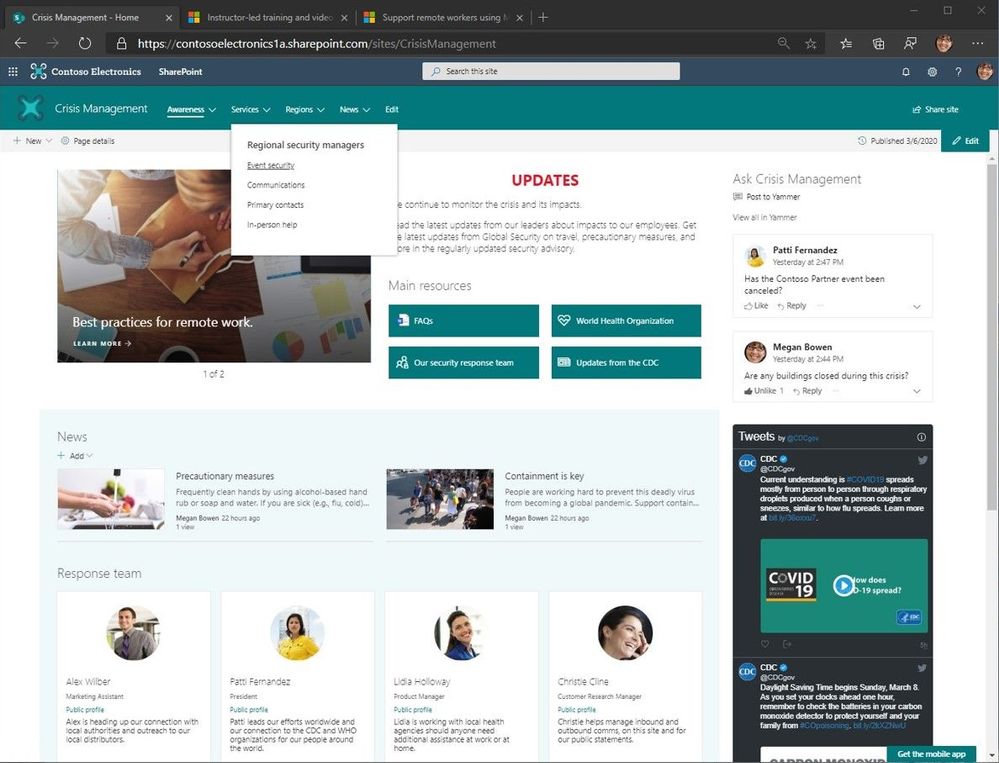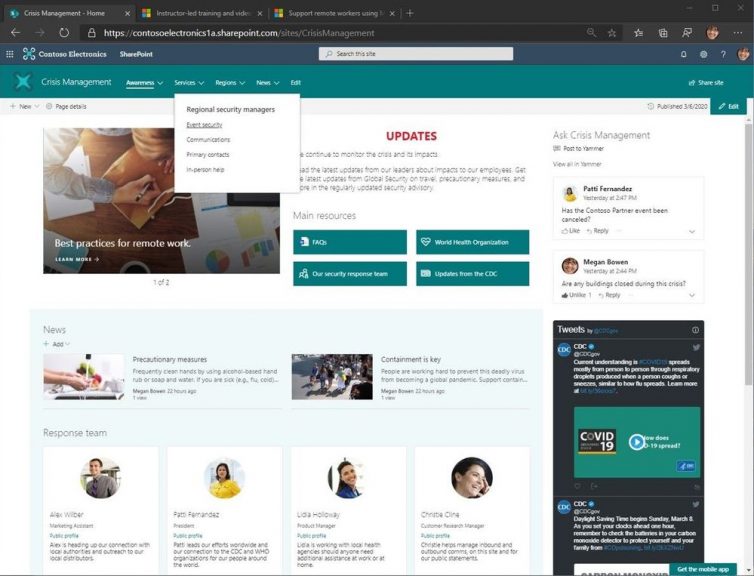 Microsoft also released the new Power Platform Solution for healthcare that allows healthcare organizations to maintain a real-time view on their critical inventory including management of multiple sites.
Improved Collaboration
In addition to enabling better access to information during emergencies, Microsoft also released new app updates to streamline conversations.   You can use new interactive Yammer emails in Outline to engage in Yammer conversations directly from Outlook including the ability to reply to a thread, vote, like or attach videos directly from your inbox.
Microsoft also released several updates to Excel and PowerPoint including the new PowerPoint Designer tool to help users design and format content ideas including working on a mobile device.
Improved Email and Calendar Search
A feature that I am anxiously testing is Microsoft's newly announced search capability that they claim "recognizes natural language" to make it easier to find email, events or information that you need including the ability to type or speak your search.
Conclusion
March was a momentous month and the updates to Microsoft 365 reflect that.  Microsoft has added new features that make it easier to work from home and to connect, communicate and find the people or information that you need.