Microsoft's latest September 21, 2023, event was unlike many of recent past, not only because the brands most recognizable cheerleader and head of Windows and Devices Panos Panay was missing, but because the heavy focus on generative artificial intelligent software over the scant product lineup.
Today's Surface event spent over half an hour talking about Microsoft's new AI platform Copilot while rushing through the announcement of two Surface laptops. Typically, head of the Surface division, Panay would emphasize and linger on the upgrades that came to a multitude of devices in the Surface lineup such as Pens, 2-in-1's, laptops, portable tablet computers and even headphones, but today the Surface Laptop Go 3, and Surface Laptop Studio 2 were the only devices announced on stage.
However, Microsoft will be releasing two more additional devices soon that were saved for enterprise eyes only in the Surface Hub 3 and Surface Go 4.
Surface Laptop Go 3
As previously reported, the Surface Laptop Go 3 base models will indeed come with a 12th Gen Intel Core i5-1235U processor, integrated Intel Iris Xe GPU, 8 or 16GB LPDDR5 RAM and a removable 256GB SSD.
The rest of the Laptop Go 3 remains unchanged from last year's model that included a 12.4-inch PixelSense Display, 3:2 aspect ratio, 10-point multi-touch screen, 720p HD webcam, OmniSonic speakers with Dolby Audio Premium support and weighing 2.49 lbs.
The new seasonal color options for the Surface Laptop Go 3 include Platinum, Ice Blue, Sage, and Sandstone.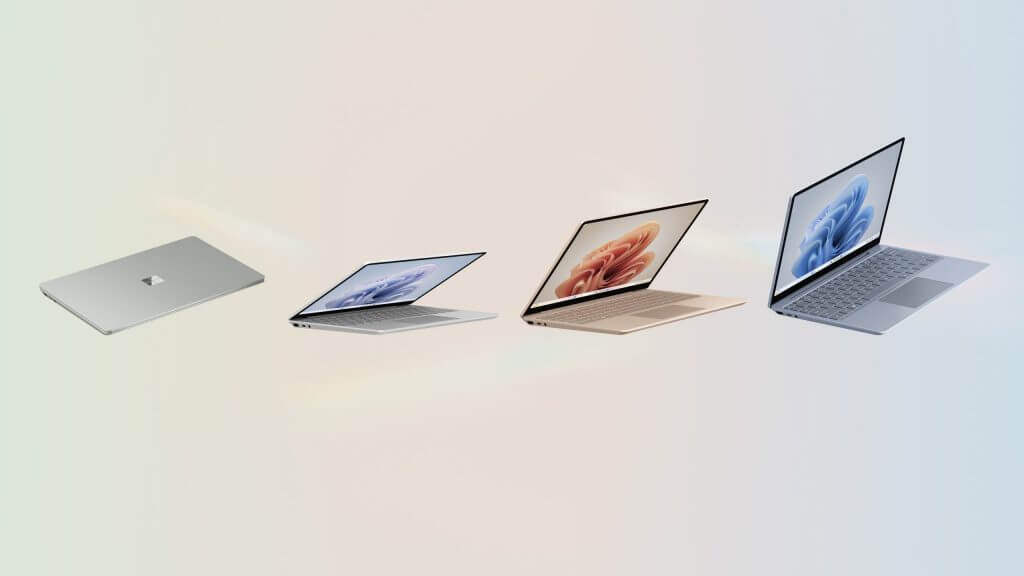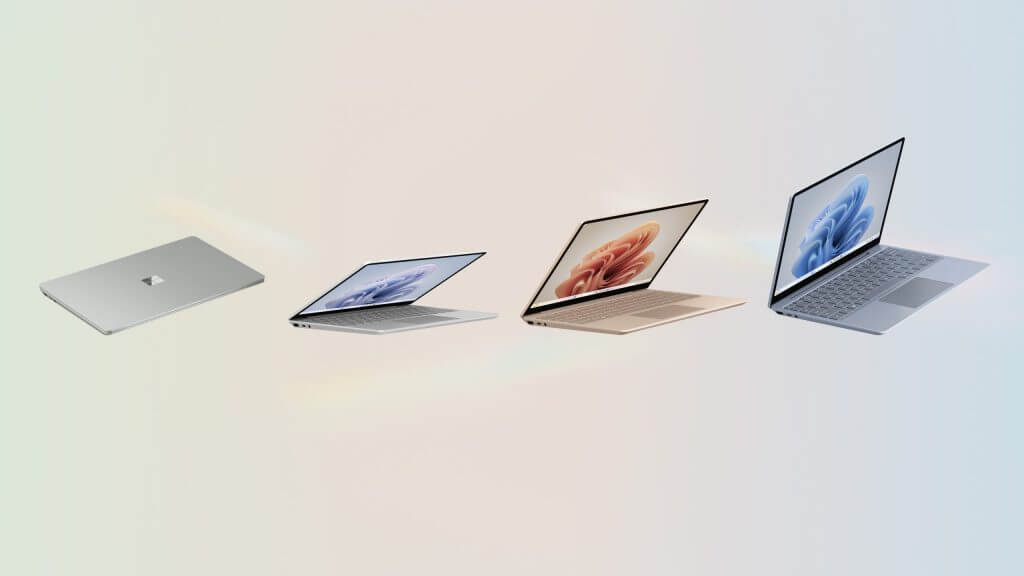 Microsoft's biggest upgrade to the Laptop Go 3 comes in the company's claims the laptop reaches 15 hours of performance which is a few hours more than last year's model.
The Laptop Go 3 also comes in with a higher price tag than its predecessor, starting at $799 for the base model and should start shipping October 3, 2023.
Surface Laptop Studio 2
Microsoft's powerhouse content creation laptop also got beefed up in both CPU and GPU development, now equipped with a microSD slot and USB-A port as well as 13th Gen Intel Core i7-13700H and Gen 3 Movidius 3700VC VPU AI Accelerator NPU, NVIDIA GeForce RTX 4050, 4060, 200 Ada Generation GPU support, 16, 32, and 64GB LPDDR5 RAM, removable 512, 1TB, and 2TB Gen 4 SSD.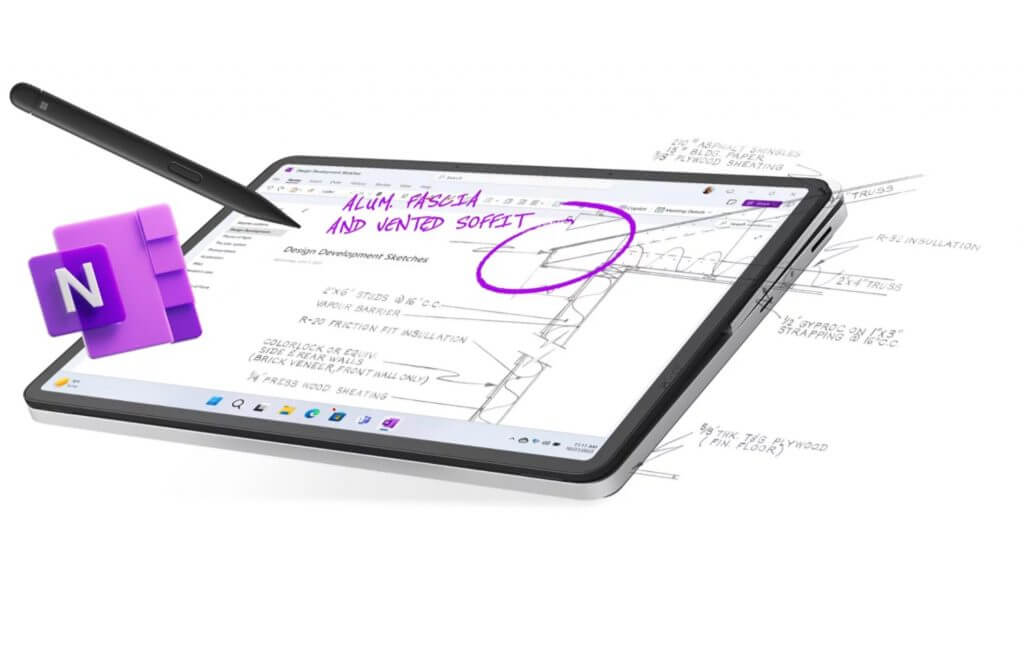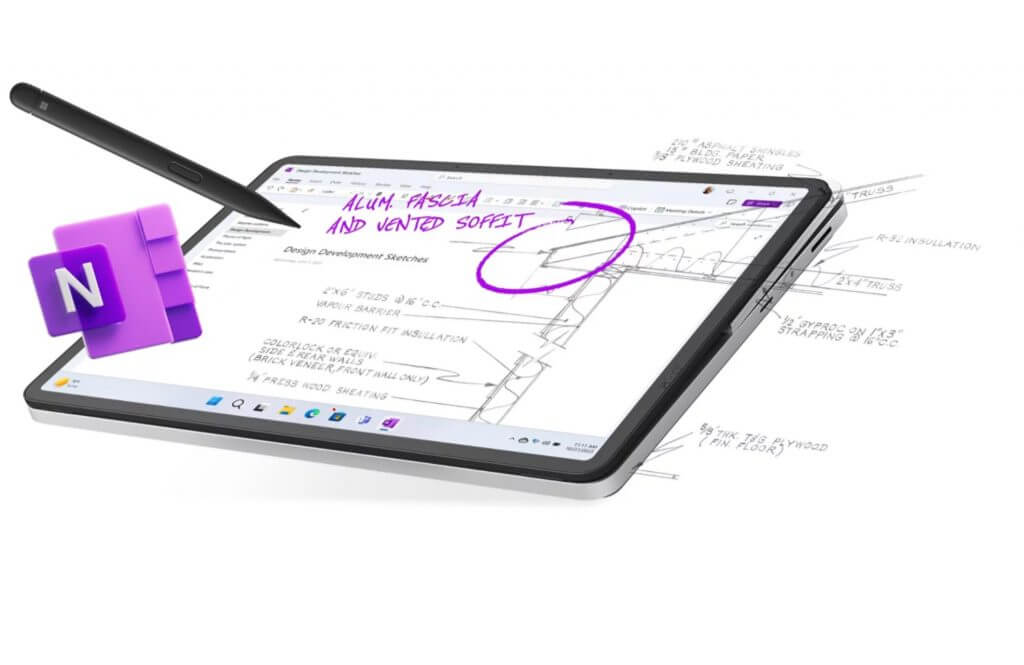 Just like the Surface Laptop Go 3, the chassis of the Surface Laptop Studio remains largely unchanged sans the two new ports and Microsoft is claiming up to 19 hours of battery life with "typical device usage" for Iris Xe GPU led devices and 18 hours for NVIDIA supported ones.

During the event, Microsoft demoed a Blender rendering head-to-head against Apple's latest M2 power MacBook and the Surface Laptop Studio 2 managed to beat its competitor by a wide margin. However, it remains to be seen how Microsoft's latest laptop handles similar workloads detached from a power source.
Surface Go 4 for Business
Microsoft did not mention the Surface Go 4 on stage during its event, but as rumored, the device got an upgrade in both name and specs. The new Surface Go for Business comes with Intel's new N200 processor but otherwise remains unchanged from last year.
Microsoft claims that with the N200 processor onboard customers will experience up to 80% faster performance, which is, in and of itself, a huge upgrade for the mini tablet computer.
The Surface Go 4 still weighs 1.15 pounds without the keyboard attached, comes in Platinum coloring, and should provide up to 12.5 hours of battery during "typical device usage".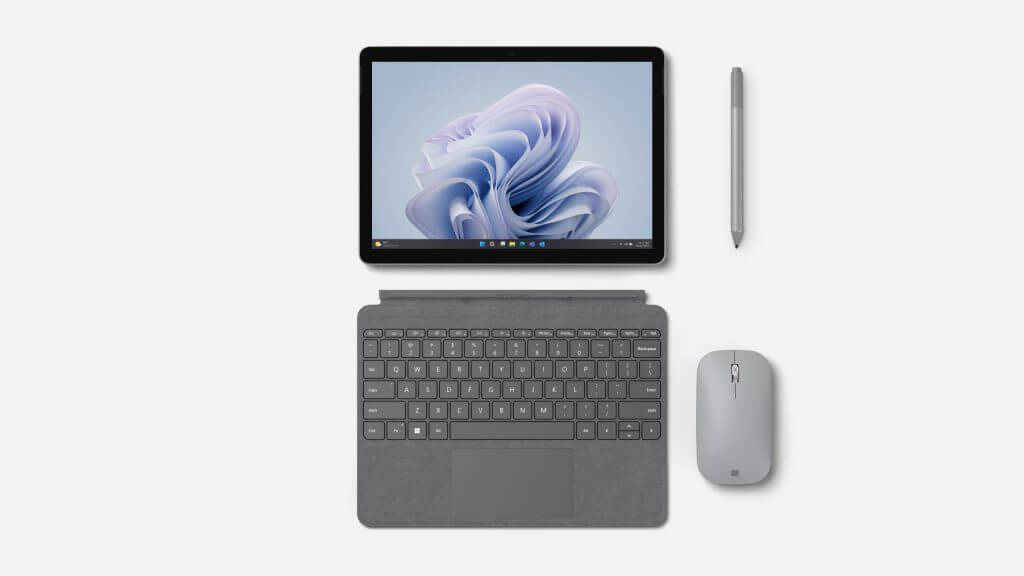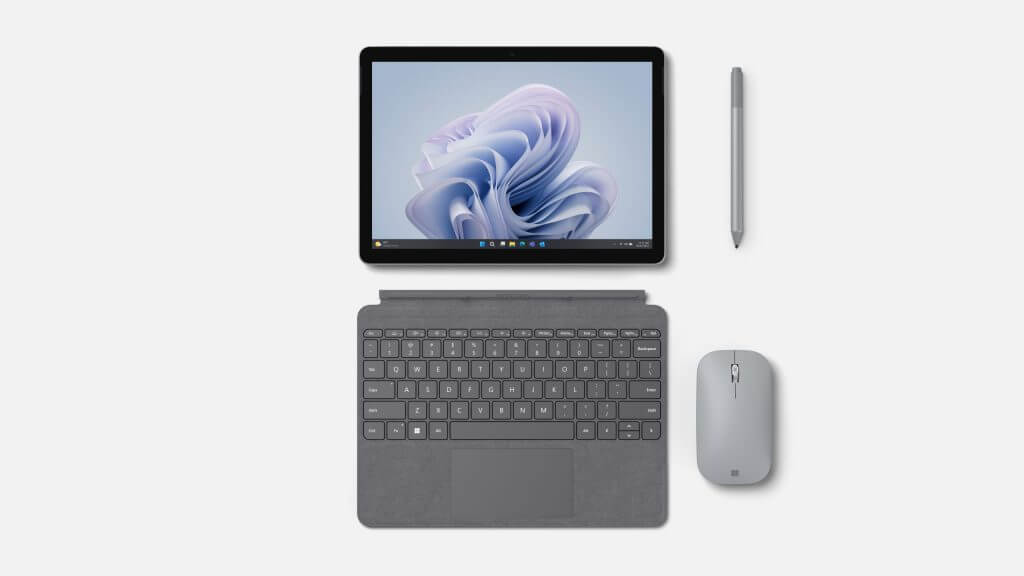 Businesses can outfit their in-the-field IT admins with a Surface Go 4 as early as October 3, 2023, via Microsoft Business Store.
Surface Hub 3
Microsoft also managed to sneak in an upgrade to the Surface Hub, which now brings the conference computer to its third generation.
Specific specs on the Hub 3 are hard to come by but Microsoft's own marketing materials list 60% CPU and 160% GPU performance increases as well as new AI-enhanced software experience such as Cloud IntelliFrame for better video conferencing, Video Segmentation with unified backgrounds, Copilot infused Whiteboard, and more.


The Surface Hub still comes in 50 and 85-inch models and via the Surface Hub Pack current Surface Hub 2 hardware can be instantly upgraded to Surface Hub 3 devices.