The month of April is coming to a close, which means it is now time to take a look back at everything that was new in Teams for the fourth month of the year. From background blur, features for video chats, new IT admin options, and more, here's a look at everything that was added to Teams recently.
As always, we will be starting with the stuff you care about most: meetings and calling. On this front, Microsoft added a lot of features that helps Teams better compete with Zoom. These include an increase in the number of simultaneous videos in Teams, a Raise Hands features background effects, and more.
First off, Microsoft increased the number of simultaneous videos in Teams meetings. It went up from 4 to 9, allowing users to get a better view of who is in the meeting stage. In addition, Microsoft also announced a new raise hands feature, which allows meeting attendees to identify that they'd like to speak. This feature will be rolling out early next week.
Moving on, Teams also picked up a background effects feature, which lets you customize your video backgrounds with pre-selected images. As a result, it also became possible to "unofficially" set your own custom background, too. As for the mobile apps, Teams on iOS finally picked up the option to blur backgrounds, and live captions during meetings became available for iOS and Android versions of the Teams app.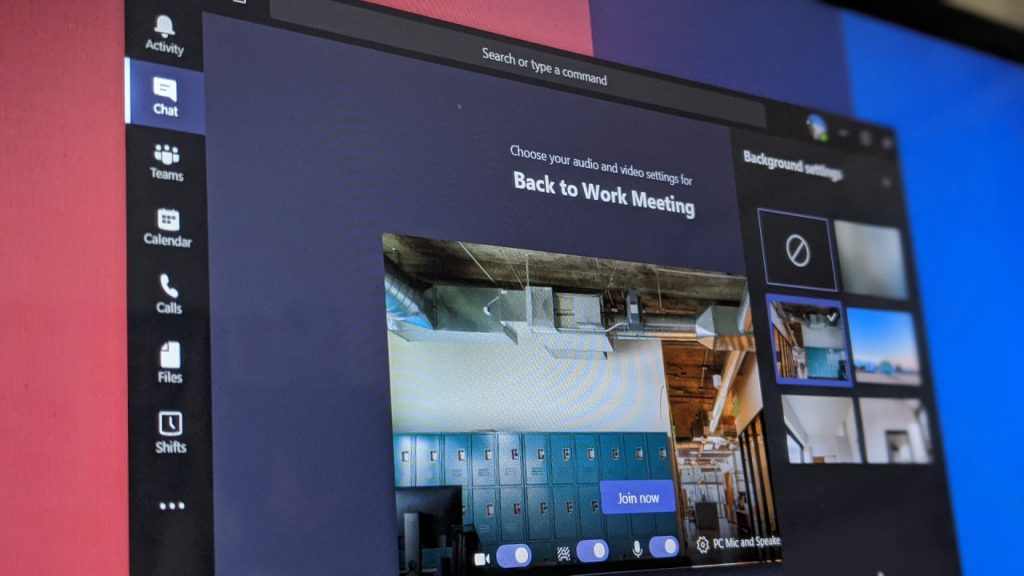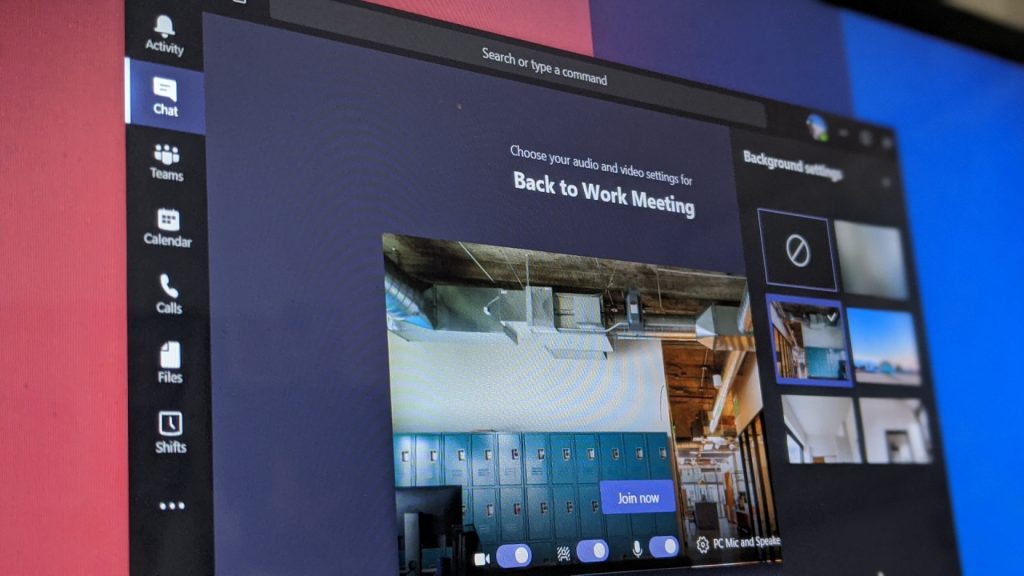 The rest of the new features for calling in Teams includes a new ability to end the meeting for all participants. This ties in with a new option that lets meeting attendees share system audio in Team events, and record 1:1 chats. Microsoft also temporarily raised default limits until July 1, 2020 for live events hosted in Teams, Stream, and Yammer. This is designed to support organizations impacted by the Coronavirus.
Looking at just the new chat features, Microsoft finally introduced a long-promised new Yammer app for Microsoft Teams. This new app allows users to enjoy the Yammer experience right inside Teams, and stay connected with what's happening across their organization. Finally, there are some new badges for the praise feature in Teams. Courage, Oprimisigm, and Inclusive, these badges are themed for those who really are making a difference in these challenging times.
Although the bulk of the features this month were for end-users, IT Admins also got some new stuff to play with. For one, a new Meetings dashboard in the Microsoft Teams admin center was introduced. This dashboard provides insights about usage, user feedback, health, meeting details, devices, and more from one central hub. Microsoft says this feature will be coming soon.
Other features wrapping up the month include the ability to Improve voice quality with local media optimization for direct routing, and more ways for admins to control profile picture settings on Teams. Smaller features include batch policy assignment and some more ways to control meetings, such as lobby settings. There also was the introduction of new analytics and reports experience for the admin center. Microsoft says this will provide administrators insights into the usage of Teams apps in their environment allowing them to manage risk and make informed decisions.