If you're currently using Microsoft Teams, then you should know that Microsoft has just updated a few of the experiences within the chat-based workspace. The Redmond giant has added support for markdown to Teams, added a Team tile to the Office Portal, new tabs for Channels, and much more. We've gathered the details for you about these changes from across the web and have compiled all the changes into one report.
Teams Tile:
As noted by Tech Community contributor Stephan Swinford, leading off the list of changes is the fact that Teams tile is now on the Office Portal. Availability of the tile on the Office Portal means that users no longer need to manually type in Teams.Microsoft.com in order to access the Microsoft Teams web experience.


Tabs:
Next up is the fact that there is now support for some new tabs for channels in Microsoft Teams, first noted here on jasperoosterveld.com. The first of the new tabs include Microsoft Stream. If you missed it, Microsoft Stream is a new business-oriented video sharing service which aims give businesses the ability to share internal videos in the same flexibility of which YouTube already offers, with the security benefits of Azure Active Directory.
Second on the list of new tabs is "Website" which is basically functions as a viewer to let you open new websites within Teams. Interestingly enough, you can give the website your own name in the Tab, though it would appear that you only can only open up websites which support HTTPS.
Last on the list is YouTube, which, as the name suggests, is a tab which allows you to view YouTube videos, and search for videos from within the tab.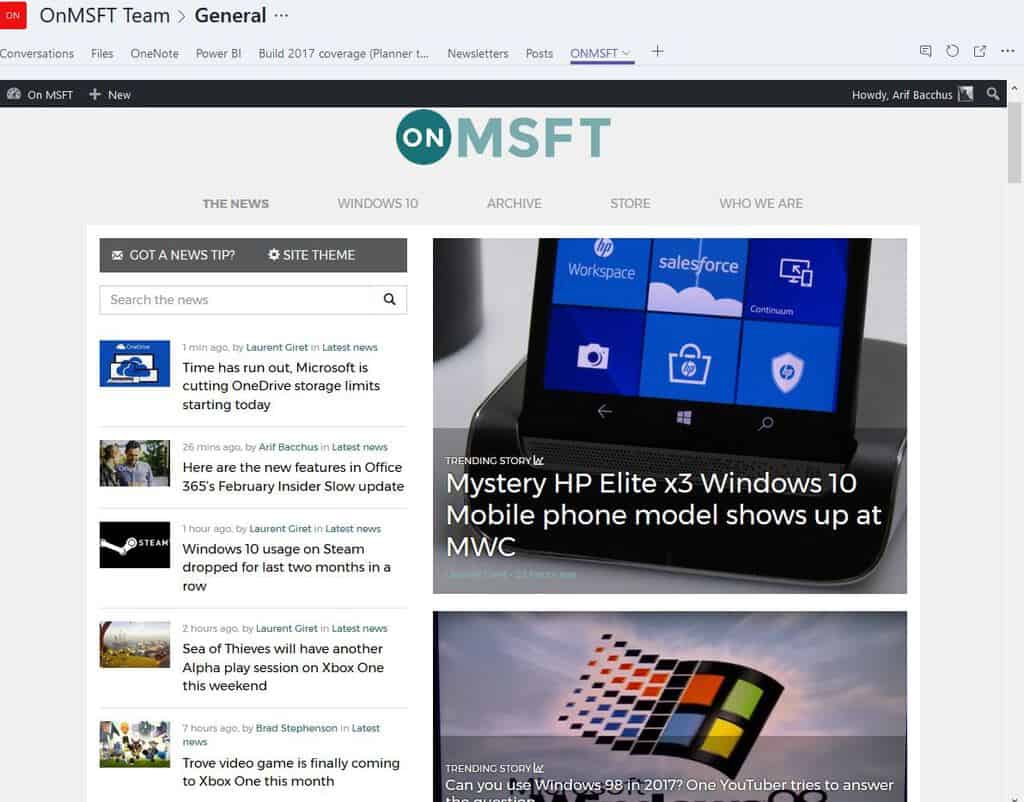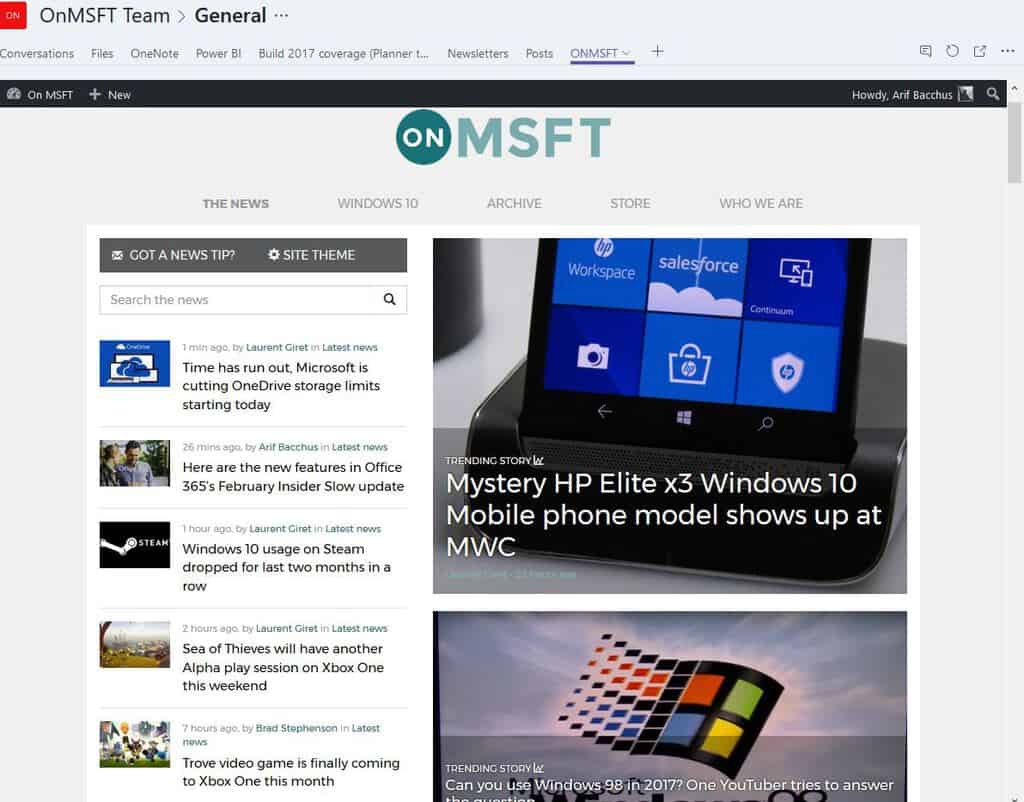 Markdown:
Also new to Teams is Markdown support. With Markdown Support, you can format text on the fly or collaborate on code. A long requested feature, Microsoft gives a pretty good rundown of Markdown here on the Teams Uservoice Website.
Add asterisks to either end of some text to make it bold
Underscore the beginning and end of some text in order to make it italic
Add a tilde before and after your text to strike through
Add a double pound sign (##) before your text to create a Header
Type [text](URL) to create a hyperlink within a message
To start a bulleted list, preface your text with an asterisk (*) or a hyphen (-)
To start a numbered list, preface your text with
To create a block quote, just add a right-hand bracket (>) before your text
Even better, our markdown syntax includes support for code:
To add an inline block of code, start and end the block of text you want to add with an `
To add a multi-line block of code, preface your text with "` and then paste it into your compose box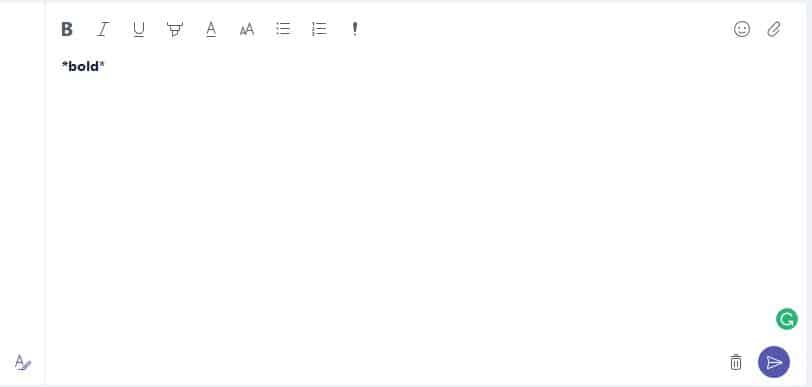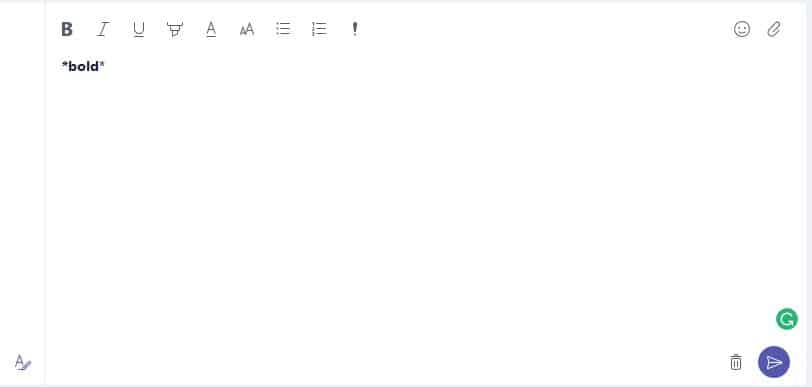 Other Changes:
Rounding out the list of new features for Microsoft Teams is a new compose box in messages, improvements in calls, and support for up to 999 users in one team.
First of all, as noted by MSPU, with the new compose box, there are now different buttons for the common Teams tasks such as sending  GIFS, emojis, custom memes, attaching files scheduling meetings.  The compose box itself can also be expanded, meaning most compose related features are now easily accessible.
Additionally, with the improvements to calls, team members can hold and transfer their calls to other members on the team. Other tidbits which have changed include the fact that Teams now adds the top 5 channels of a team to your favorites and a slight change where your available status won't change when you have the app running idle.
It's reassuring to see that Microsoft is continuing to work on Microsoft Teams and adding in new and improved experiences as time progresses. As always, feel free to check out these features for yourself on your version of Microsoft Teams, or head here to download the app. Once you've checked things out, let us know your thoughts in the comments below.