Microsoft ended its last quarterly earnings report with a cautiously optimistic projection for FY22 Q4, warning that "adverse economic or market conditions that may harm our business," could result in lower revenue for the quarter, and it seems things have caught up with the company.
Microsoft fell just shy of its projections for FY22 Q4, hauling in $51.9B in total revenue and $16.7B in net income on $20.5B in operating income. The diluted earnings per share for investors comes in at $2.23 which represents a 3% increase year over year.
This is the first time since 2016 Microsoft failed to meet or exceed its own earnings projections.
Ironically, much of Microsoft's business was up for the quarter and even its revenue and net profit saw modest increases but the company projected just a bit higher and is now explaining its misses with the following reasonings:
Unfavorable foreign exchange rate movement within the quarter negatively impacted revenue and diluted earnings per share $(595) million and $(0.04), respectively. Additional details are provided in the Earnings Call Slides.
Extended production shutdowns in China that continued through May and a deteriorating PC market in June contributed to a negative impact on Windows OEM revenue of over $(300) million
Reductions in advertising spend contributed to a negative impact on LinkedIn as well as Search and news advertising revenue of over $(100) million
With the ongoing war in Ukraine, we made the decision to significantly scale down our operations in Russia. As a result, we recorded operating expenses of $126 million related to bad debt expense, asset impairments, and severance.
As part of a strategic realignment of our business groups, we recorded employee severance expenses of $113 million, excluding Russia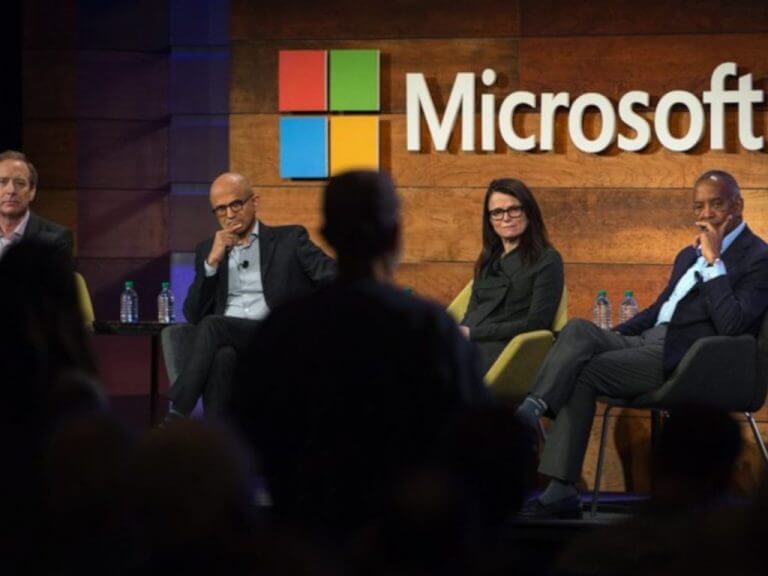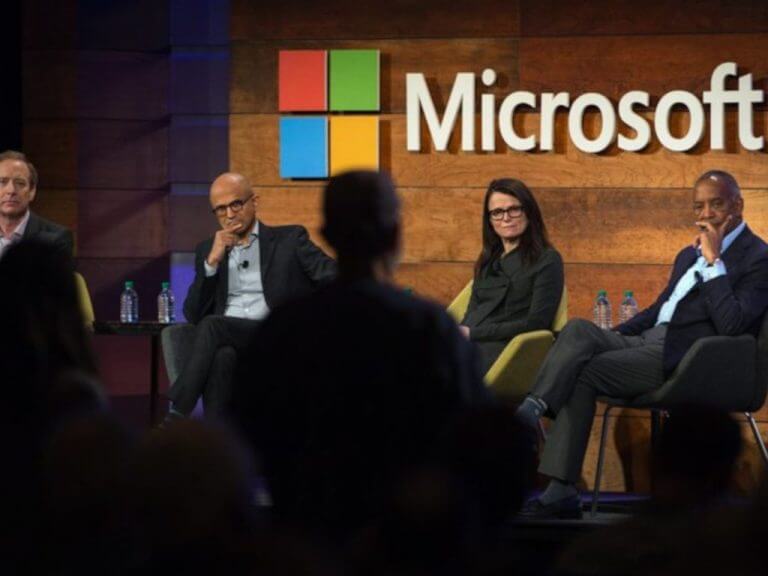 Here are Microsoft's business highlights for the quarter
Productivity and Business Processes
Office Commercial products and cloud services revenue increased 9% driven by Office 365 Commercial revenue growth of 15%
Office Consumer products and cloud services revenue increased 9% and Microsoft 365 Consumer subscribers grew to 59.7 million
LinkedIn revenue increased 26%
Dynamics products and cloud services revenue increased 19% driven by Dynamics 365 revenue growth of 31%
Intelligent Cloud
Server products and cloud services revenue increased 22% driven by Azure and other cloud services revenue growth of 40%
More Personal Computing
Windows OEM revenue decreased 2%
Windows Commercial products and cloud services revenue increased 6%
Xbox content and services revenue decreased 6%
Search and news advertising revenue excluding traffic acquisition costs increased 18%
Surface revenue increased 10%
Despite the doom-and-gloomish headlines, Microsoft managed to return $12.4B back to shareholders for the quarter through dividends and repurchases of stocks, which represents an increase on its buyback programs year over year.
Once again, Microsoft warns of increased cloud computing competition, potential government litigation and regulatory activity could pose disruption in next quarter for the company.
On the positive side, Microsoft's search efforts continue to quietly improve, as the advertising business chalks up another 18% of growth year over year (missing the projected 20%), and that's heading into the big Netflix partnership which see that revenue total increase over time.