Day one of Microsoft's annual Ignite conference is officially underway in Orlando, and the company is kicking things off with a bang. Over 25,000 attendees were greeted with news about Windows 10 S devices, Skype, Bing for Business, Microsoft 365, and more. Here is a wide angle look at the day's biggest stories as they unfold at today's keynote address
Microsoft is expanding Microsoft 365, which is a service that the company originally announced a few months ago. As part of the expansion, Microsoft announced new Microsoft 365 F1 and Microsoft 365 Education plans, with the hopes of empowering people to succeed, and foster a new culture of work and school. Microsoft 365 F1 is designed for first line workers, and brings together Office 365, Windows 10, and Enterprise Mobility and Security. Microsoft 365 Education, meanwhile, includes Office 365 for Education, Windows 10, Enterprise Mobility and Security, and Minecraft: Education Edition.
The Redmond giant unveiled new Microsoft 365 Windows 10 S powered devices from HP, Lenovo, and Fujitsu. The devices are designed for cloud based management, start in price at $275 and will offer customers simplified management, helping them stay up to date, and save money.
Microsoft talked a lot about Quantum Computing, and how the company is working to build the world's first truly scalable quantum computer. Microsoft is envisioning a future where customers can use Azure for both classical and quantum computing, and solve complex problems that would otherwise take billions of years for classical computing to solve.
As long rumored, Skype for Business will become part of Microsoft Teams. This is part of Microsoft's new vision for intelligent communications in Office 365, making Microsoft Teams the central hub for team communication and collaboration. Upcoming features slated for release as part of the integration into Teams include inbound and outbound calls to PSTN numbers, hold, call transfer and voicemail, audio conferencing preview, and interoperability between Team and Skype for Business. The company also reminded users that Skype for Business is not dead, announcing that Skype For Business server will be released in the second half of 2018.
In order to help businesses deliver more relevant search results within Microsoft 365, Microsoft announced Bing for business private preview. This will provide businesses with a personalized and contextual search results from inside and outside an organization.
Microsoft is expanding Dynamics 365, and detailed new AI solutions which will help businesses transform critical enterprise scenarios, and apps and services that are used everyday within organizations. These solutions include an intelligent virtual agent for customer care, and an intelligent assistant for customer service staff, as well as conversation management tools. Also included are modular apps (Abstract and Onboard) for Dynamics 365, helping transform high-impact processes, and deeper integration between PowerApps, Microsoft Flow, Office 365, and Dynamics 365.
Microsoft is announcing the expansion of Azure Track, saying it will be the "new standard for providing a consistent hybrid cloud experience for Microsoft's enterprise customers." Also announced was Azure Tack shipping through IOEM partners, SQL Server on Linux, Windows and Docker availability with SQL server 2017 GA, Database Migration Services, Azure Cost Management services by Coludyn.
The final set of Azure related announcements include: integrated security capabilities in Azure Security Center, preview of Azure Machine Learning, Azure CosmosDB and Azure Functions integration.
Microsoft is also updating Microsoft Cognitive Services, including the availability of text analytics, and how Bing Custom Search, and Bing Search v7 will be providing more relevant results in the coming months.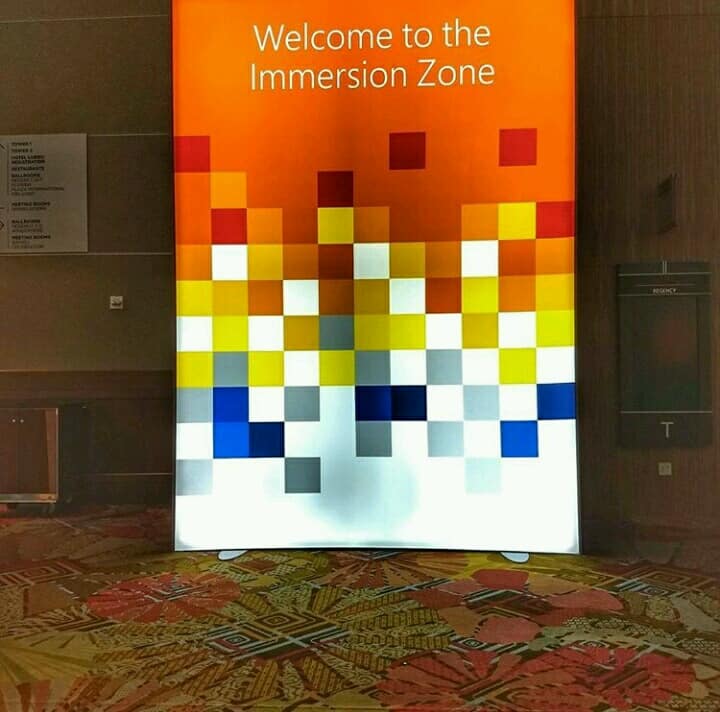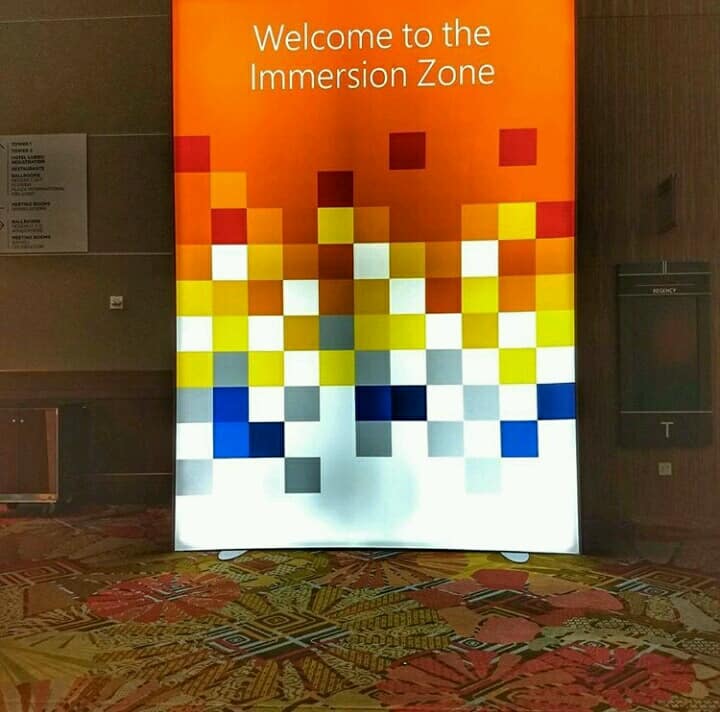 It's obviously a very busy first day of Ignite 2017, but there will be more to come in the week ahead. Keep it locked in to OnMSFT for all your Microsoft news and information! And be sure to follow us on Twitter or like us on Facebook, to ensure you won't miss a single minute of all the Microsoft news and information.