Lenovo found an experiment with its famed hinge design that I can really get behind and I wish more PC manufacturers were pushing the boundaries of component placement like this.
Some historical context
When Microsoft introduced its Surface Pro tablet laptop alongside Windows 8, it ushered in an allowance of experimentation for PC manufacturers. Windows 8 brought with it the notion that users would be interacting with their devices in more ways than just traditional clamshell typing experiences, and PC manufacturers used the opportunity to go wild with their ideas of how future interactions would occur within the laptop sector.
For a brief few years, PC manufacturers threw everything they had at the wall trying to predict how users would routinely engage with the new touch-focused version of Microsoft's Windows operating system. Laptop designs varied from swiveling screens and doubled sided monitors to collapsable hinge mechanisms and detachable hardware as PC manufacturers honed in on a sweet spot of usability and creativity.
During this time, Lenovo tossed out a seemingly mundane approach to the new touchscreen future of Windows alongside some of its more wacky productions, by simply designing a laptop screen that folded back beyond the customary 160 angles of traditional laptops.
At the time, Lenovo's Yoga hinge was just another weird interfacing design mode in a sea of weird interfacing laptops pouring in from the multitude of PC manufacturers. The Yoga design, while marketed as some sort of Swiss Army knife of consumption-related contortionists arrangement, really offered the subtle option for the more niche use cases of Microsoft's Windows 8 operating system.
While users may have been enamored with touchscreens, the reality was that they weren't so enamored with drastically altering their production flow. Rather, users wanted the option to use the device as a tablet while still maintaining a relatively traditional clamshell typing experience.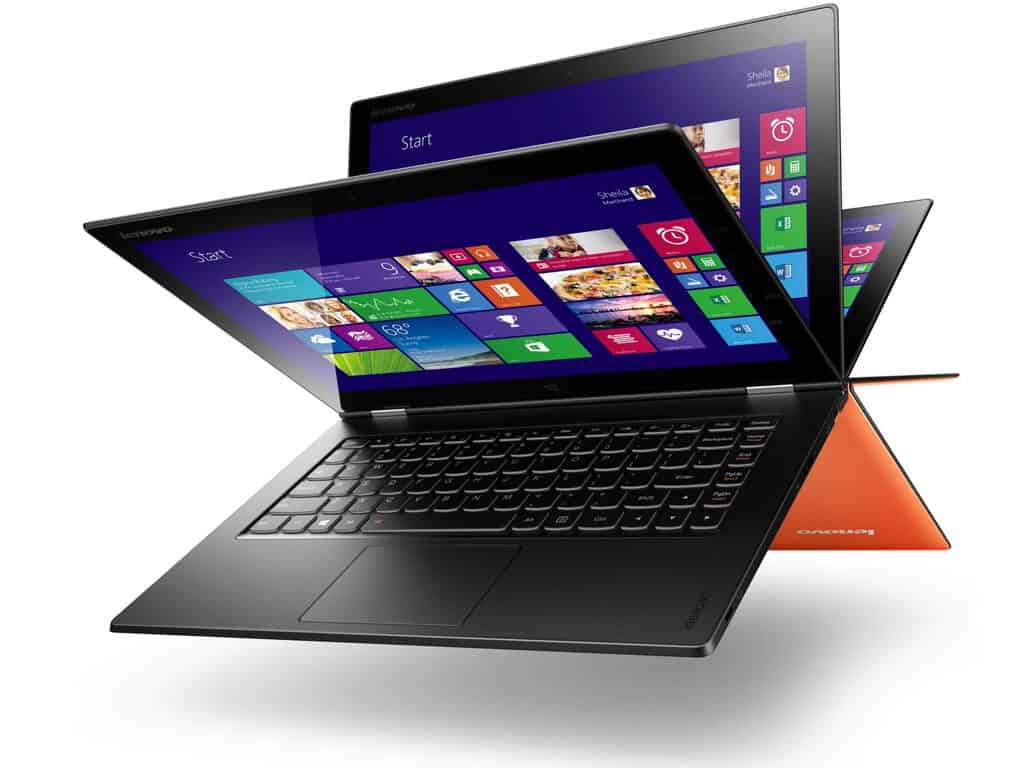 Over time, the experimentation phase of touchscreen usability subsided, for both PC manufacturers and Microsoft. Microsoft pulled back on its vision of a touch-first operating system as did PC manufacturers who slowly began adopting Lenovo's Yoga-like hinge as a standard offering while shuttering their more whimsical designs. Each year, Microsoft's partners have refined the Yoga (3-in-1) experience, offering thinner, lighter, stronger and more recessed keyboard button options of the hinge design as they inch closer to the once healed dream of a tablet-y hybrid device
Fortunately, Lenovo isn't one to sit on its laurels and is back experimenting with its hit Yoga hinge design with the Lenovo Yoga C930. Unlike Lenovo's older experimented hinged add-ons that included projection functions and nostalgic callbacks to watchband-like aesthetics, the hinge on the Yoga C930 actually offers users some concrete, real-world, everyday benefits.
Listen to the pitch
Call me jaded, but most laptops I've reviewed seem to come with relatively the same checkboxes marked when it comes to specs and features, that include 4k displays, Intel's latest blah-blah Lake processors, fingerprint readers, 10-point touch support and 10 plus hours of battery life claims. With that being said, the way I've tried to differentiate reviews are to find the one or two selling points that each company plans to hang their marketing efforts on and in this case, Lenovo is betting that it can make you actually pay attention to the Yoga hinge.
The Lenovo Yoga C930 (lazily titled in my opinion) pitches "an audio system like no other," and is doing so by rethinking how and where it places traditional components. By tearing out its relatively tinny, bottom facing onboard speakers and redesigning its audio experience and placing it in, you guessed it, the hinge, I find that Lenovo delivers on its claim.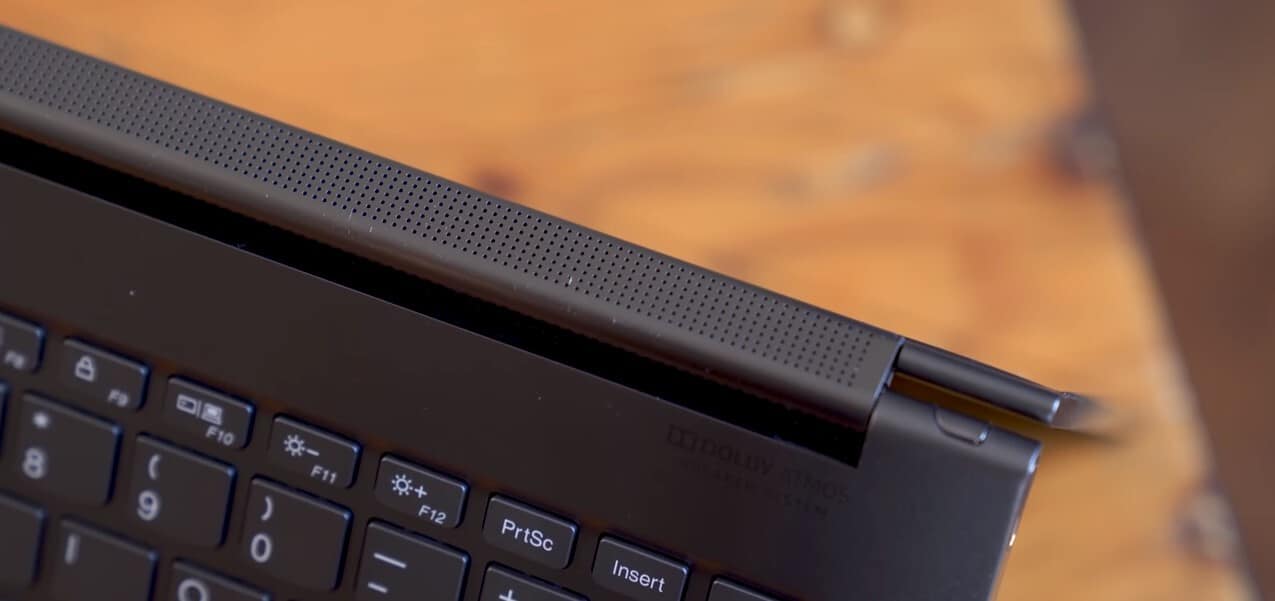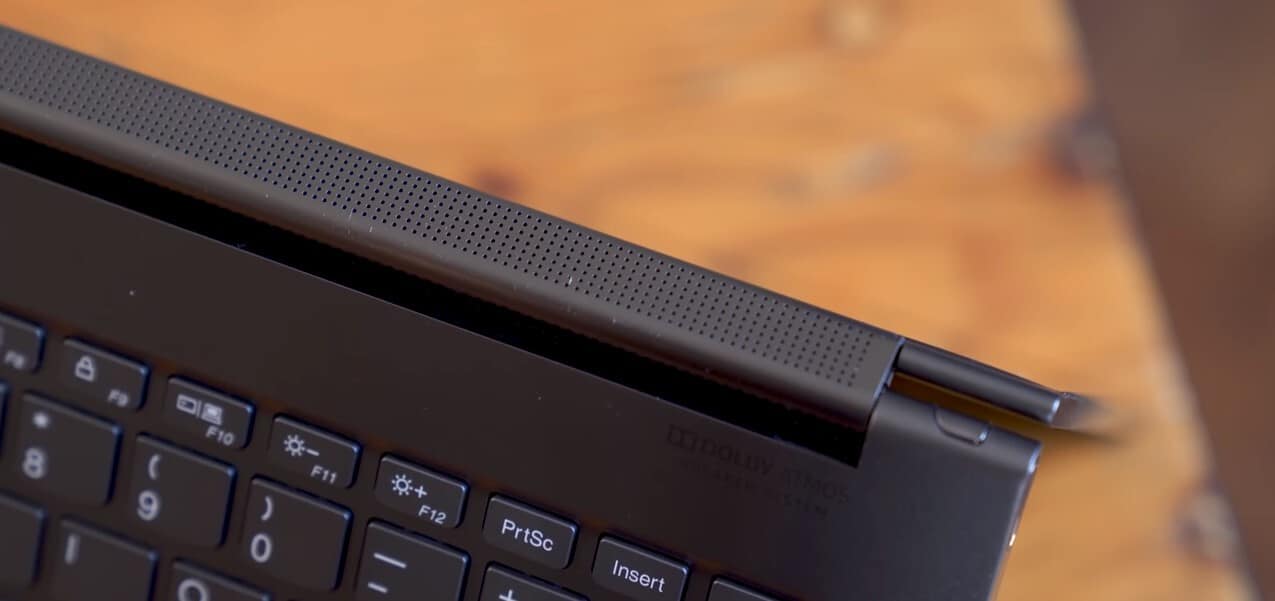 The speaker situation on the Lenovo Yoga C930 is simply amazing.
Over the past couple of decades, I've conditioned my listening experience on laptops to be a wholly headphone affair. Despite drones of PC manufacturers touting their annually improved audio experiences with high profiled partnerships and subtle tweaks to on-deck speakers, the reality of most hardware speaker design has left me with lackluster listening adventures.
Between subpar audio drivers, sound cards and impossibly thin chassis designs that leave little room for improvement, speakers on laptops have become about as useful as high definition webcam. In the occasional pinch, when I need to share a YouTube video, reference a Spotify playlist or conduct a Go To Meeting conference call, traditional speaker use has been enough.
However, with Lenovo's "two sets of speakers – featuring powerful down-firing woofers, custom tweeters, and unique vibration buffers that reduce unwanted noise," all wrapped into a rotating hinge that's fires Doly Atmos powered sound in 360 degrees, I found myself listening to more music directly from the laptop rather than using a pair of Bluetooth enabled over-the-ear headphones. While the rotating sounds bar does nothing for sound isolation or noise cancelation, the Lenovo Yoga C930's speaker design does a fantastic job of offering richer sound when placed on a table, held in the hand or folded on a tray back and more deservedly, in noisy environments.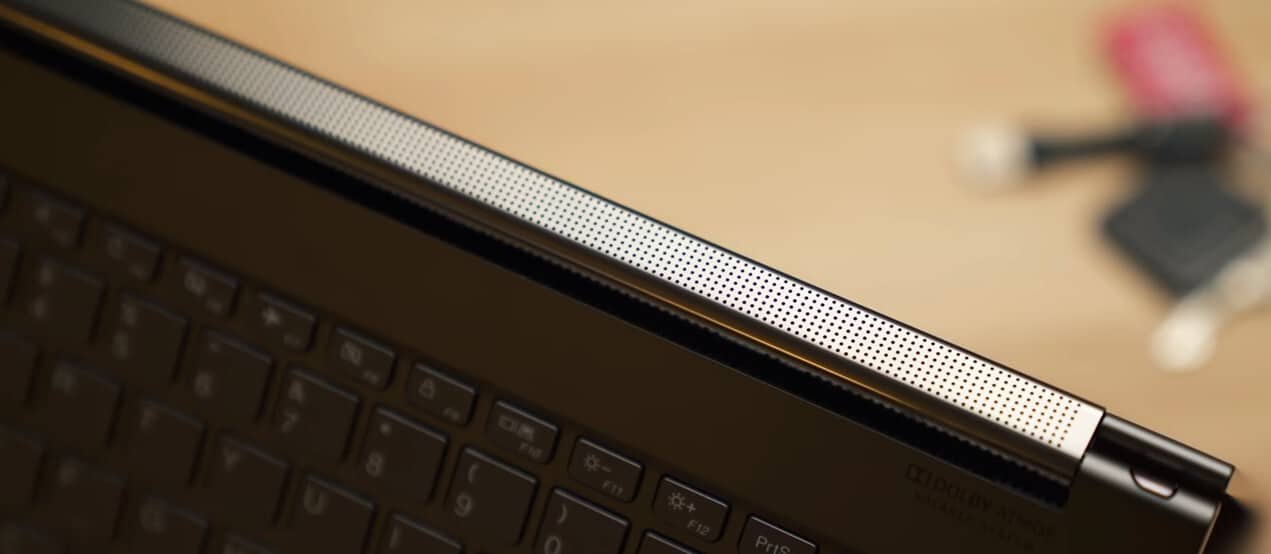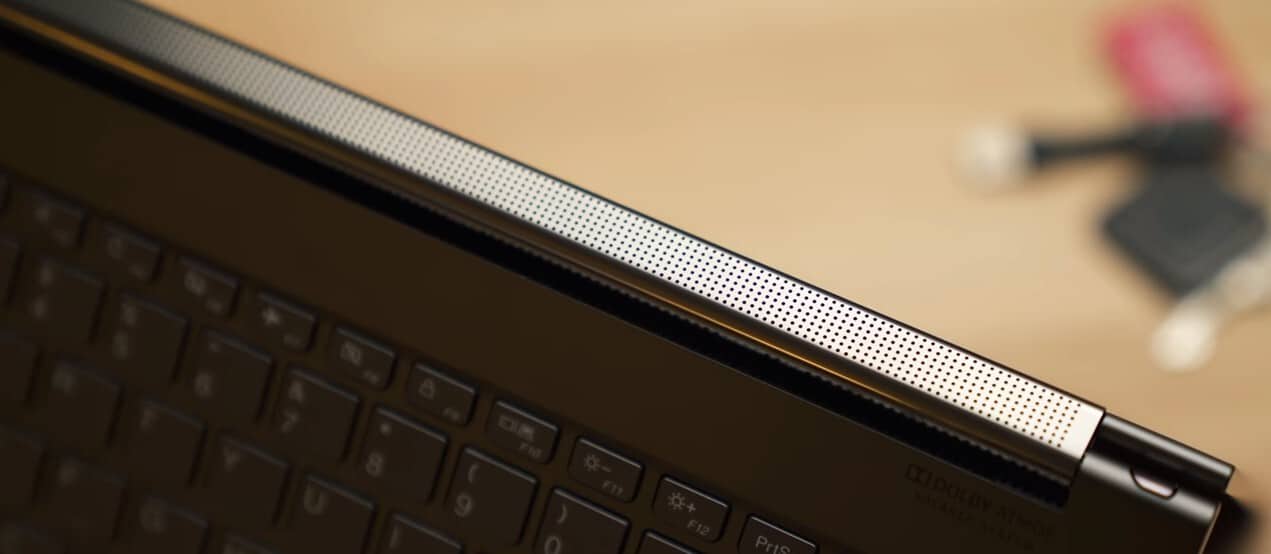 As a small anecdotal comparison, I normally have to turn the volume up to 60 (using Microsoft's proprietary volume controls) or beyond on most devices to achieve what I was easily able to at 35 on the C930. The sound never became distorted or whispy when listening. Lenovo has done a great job at producing really clear mids with this speaker as well as offer solid bass performance without it edging into an artificial hollow territory. The sound on the C930, in my opinion, has more clarity than on the Surface Laptop, more base than the latest MacBook Pro, and is more robust in sound than any other laptop on the market.
More importantly, Lenovo has kept its contemporary Yoga hinge design and experimented in a way that I think is more useful to the average consumer. When in tablet mode, the hinge fires clear sound in almost every direction. There may be the occasional muffle if someone grips the Yoga soundbar first or exclusively, but more often than not, the soundbar remains untouched in most use cases.
The C930's soundbar is also great when sitting back and watching TV, Movies or YouTube videos. Paired with a vivid 4k display, the laptop panders to the consumption crowd.
…and the rest
As I mentioned earlier without the proposition of a different kind of listening experience, the Lenovo Yoga C930 could be seen as another cookie-cutter laptop from Lenovo. Starting with the C930's beautiful Dolby Vision powered 13.9″ 4K display which produces clear details, vivid colors and inky blacks, all housed in a case with 4.95 mm bezels. While not quite the Edge-to-Edge display quality seen by Dell's XPS 13, 15, Huawei's Matebook, or HP's Envy line, it's more than adequate for squeezing more info or content onto a screen.
Screen
Out of habit, I usually adjust the Scale and layout options in Settings to get the most viewable space on my devices and that change typically hovers around 100-125% depending on the device's resolution. With a 4K display, I can go tamper down the Scale enough to make sure I use every inch of the Lenovo Yoga C930's screen.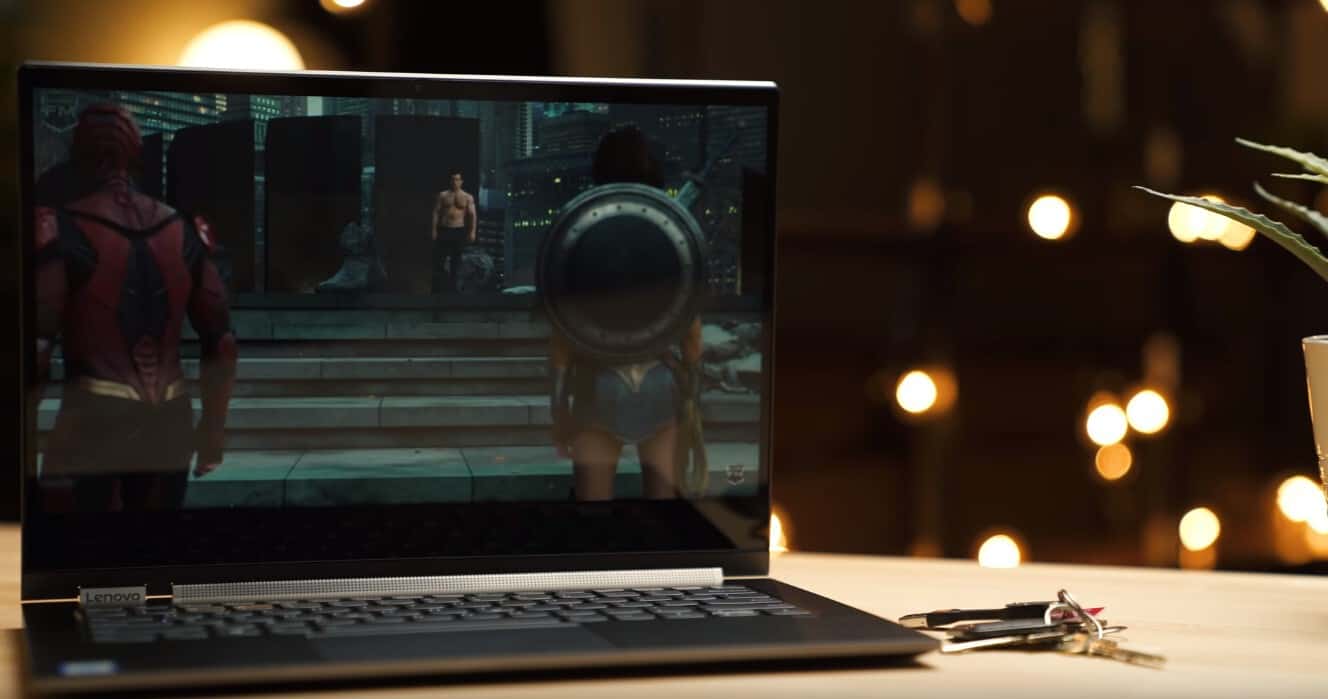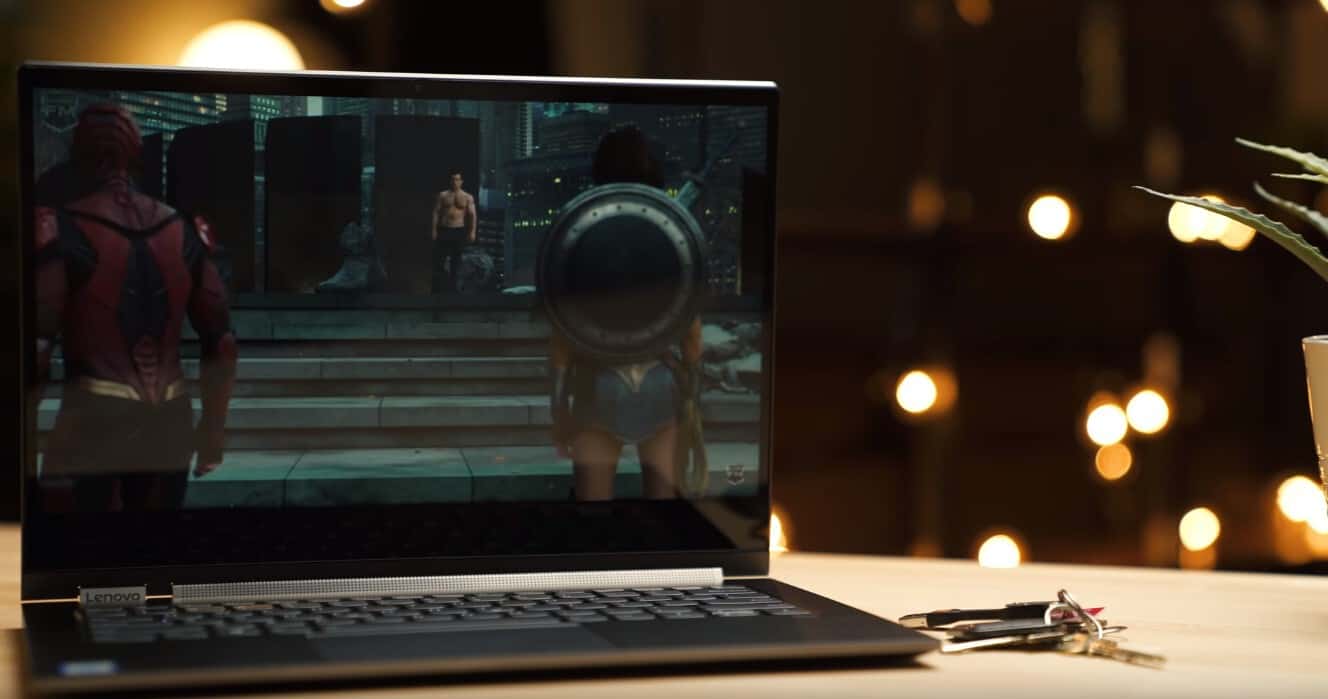 Out-of-the-box Pen
Another benefit packed into the Yoga C930's display is its support of digital pen input. Where perceived premium vendors such as Apple and Microsoft would like to nickel and dime their customers for added benefits, Lenovo packs its pen into the device a la Samsung Note style so out-of-the-box owners are equipped with all the productivity tools necessary to continue their workloads.
It might also be easy to conflate price with design and functionality while falsely believing that Apple and Microsoft offer more functionality with their pen technologies because they require an additional charge, but Lenovo has managed to pack a pen into its overall package with 4,096 points of pressure sensitivity. For a digital pen that weighs a few ounces, comes in the box and hides inside of the laptop for easy travel, that's some impressive work Lenovo!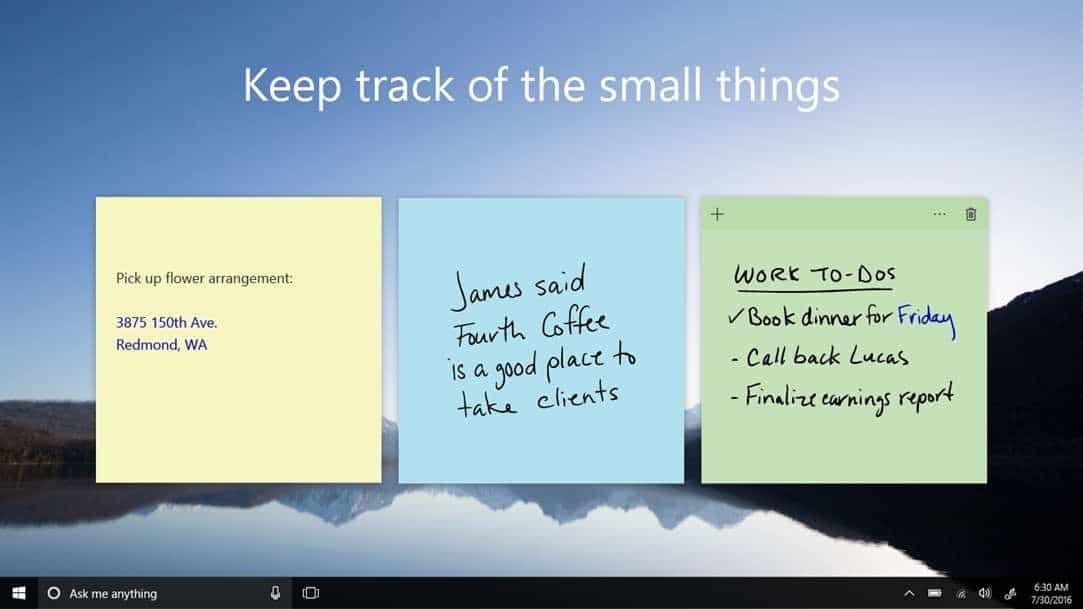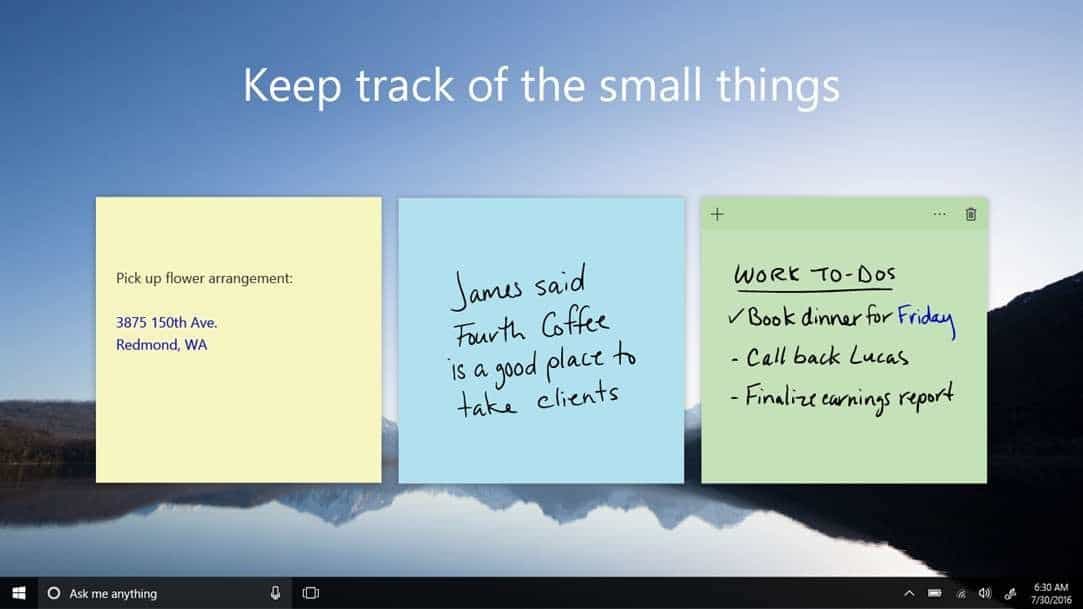 Unfortunately, I'm no digital artist, but with Microsoft updating its Stick Notes application, I was able to use the pen in a more familiar action by placing tons of digital Stick Notes on my desktop. An anecdotal use for the pen became recording end-of-month sales meeting notes, shared streaming account passwords and usernames, daily to-do's and project projections discussed during Go To Meeting conference calls.
It may be the most mundane use of the pen, but I suppose not all of us have time to craft murals or 3D architecture on a laptop. With that being said, Sketchable for Windows 10 continues to be an underrated pen-enabled app in modern artistry as reviewers chase Adobe and Procreate clicks.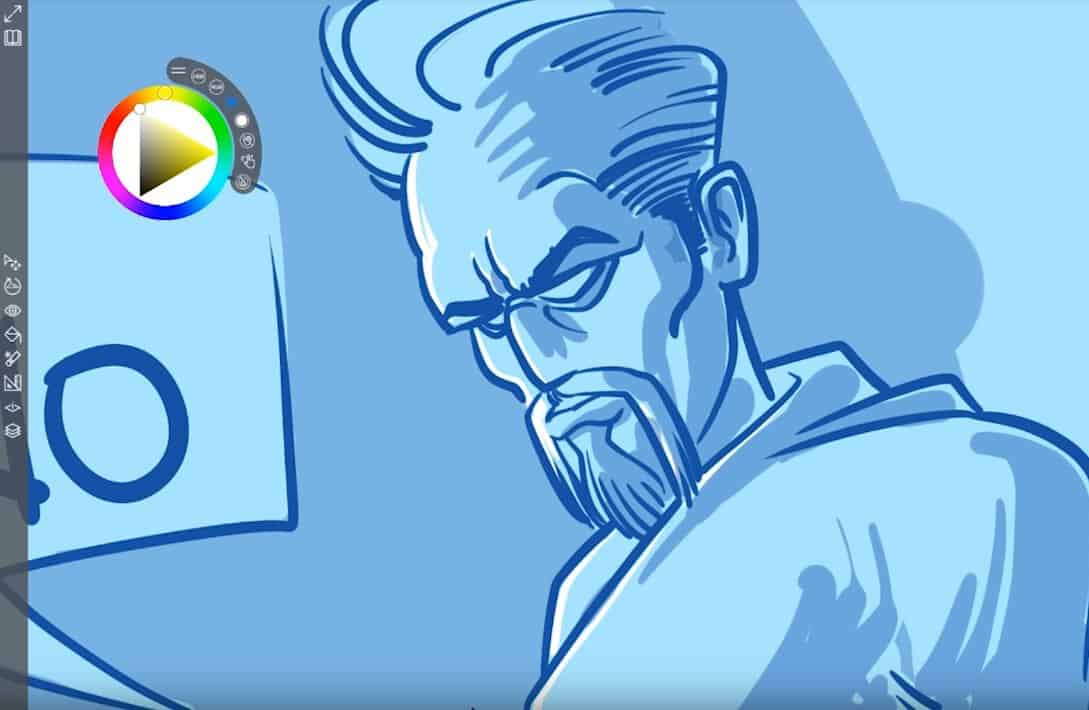 Processing & Storage
Powering the Yoga C930 experiences is your standard 16GB of memory for most consumers I assume, (in my case it was an odd 12GB) a 2TB SSD PCIe SSD for quick uploads and downloads. I use a lot of external storage in my regular PC use (so I'm not accustomed to keeping 2TB worth of content on a single PC) so I appreciated the quick read and write speeds of the storage.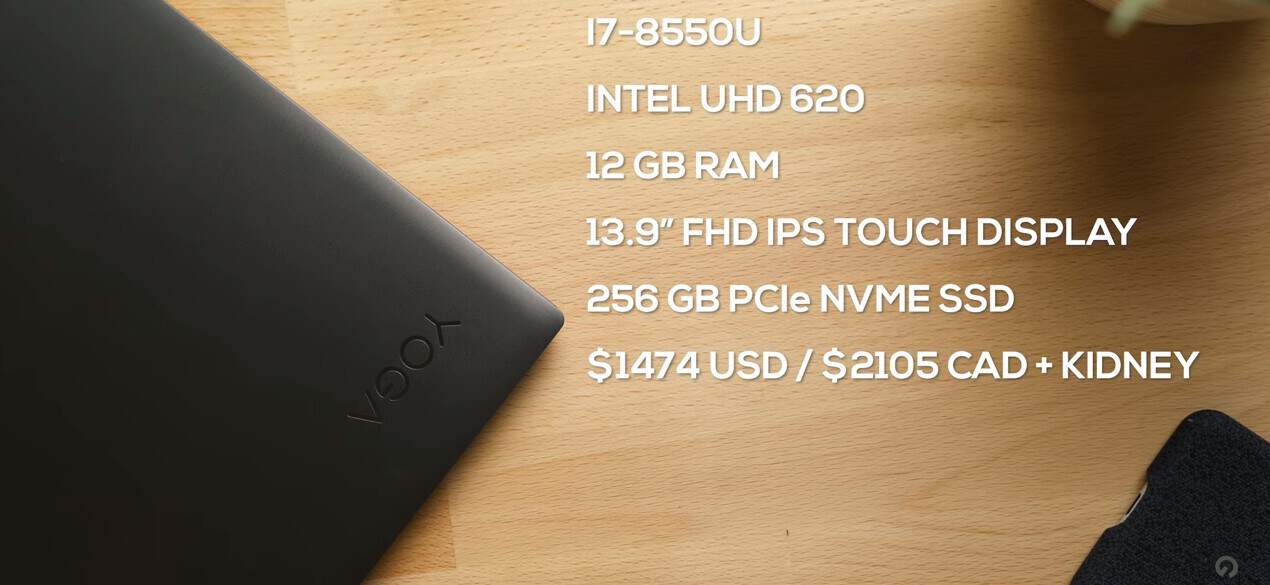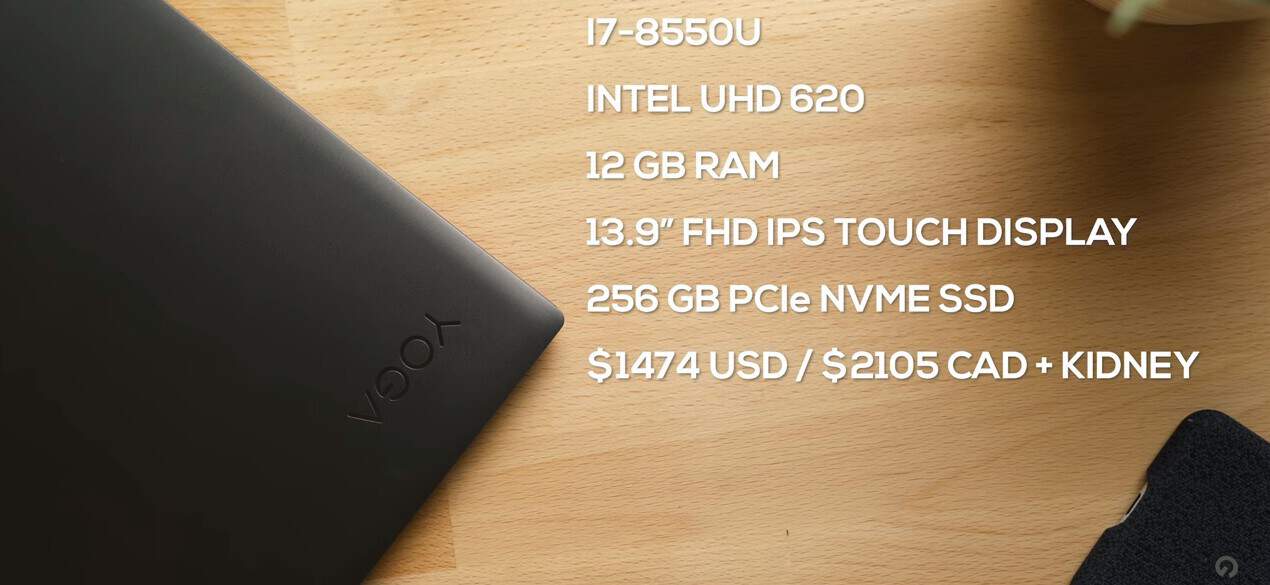 Even further embedded in the C930's experience is the customary 8th Generation Intel Core i7 processor that comes with all the traditional advantages and quirks such as fan noise (when pushed) but also a quick burst of power when running macro-filled Excel sheets or running 100 plus page PowerPoints with full animation and graphics.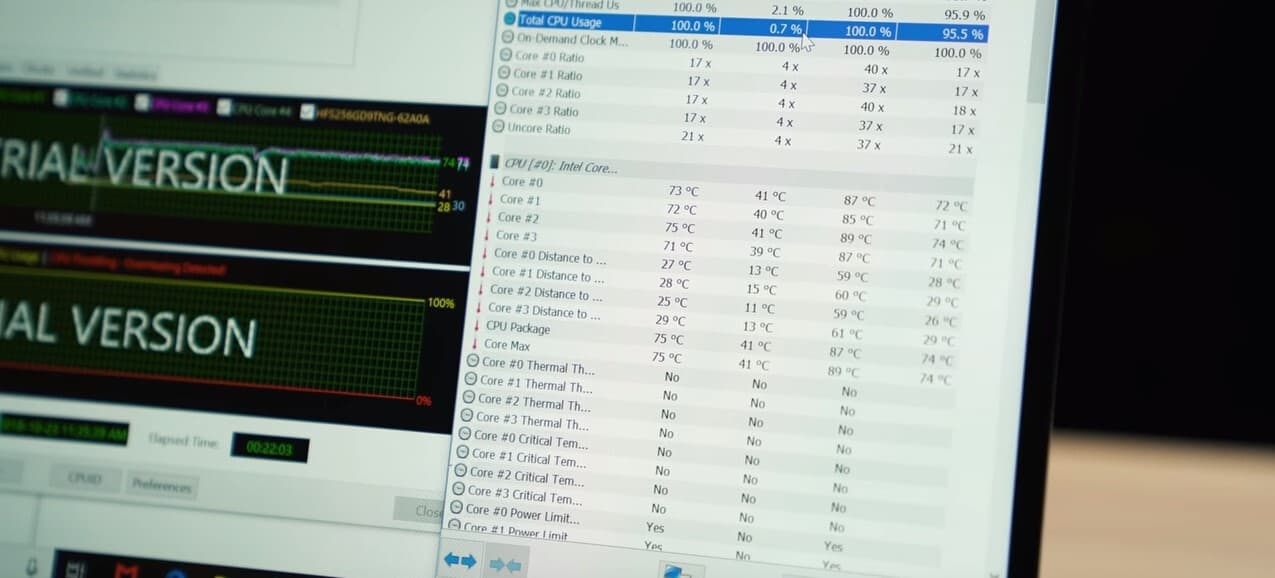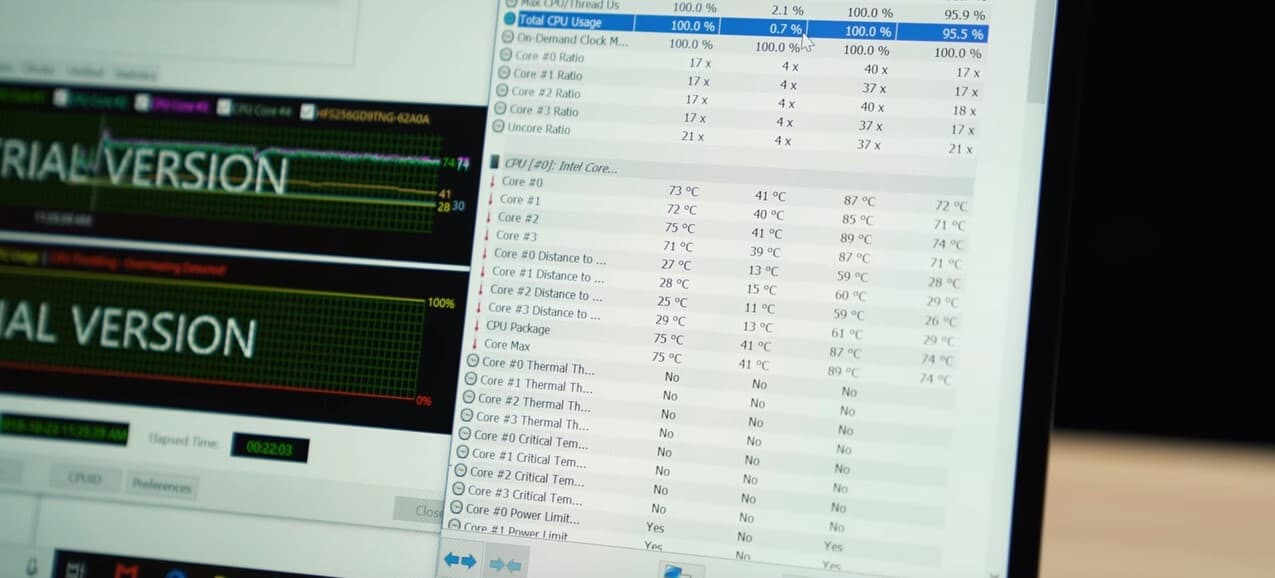 Fingerprint Reader & Webcam Shutter
A handful of other niceties that come with the Yoga C930 include a discrete fingerprint reader that feels like an improvement over other Lenovo models. The time it takes to read fingerprint seems to have improved, even if it's only by milliseconds.
The fingerprint reader on the C930 also seems a bit more forgiving in finger placement. Perhaps, due to its less recessed placement, the actual surface area gets a larger target to read, over other Lenovo fingerprint readers.
The C930 also comes with the manual shutter over the webcam people more concerned with privacy. While I personally am less concerned with privacy, I just don't like being automatically thrown into conference calls in video mode, so I opt to keep that little camera covered most of the time.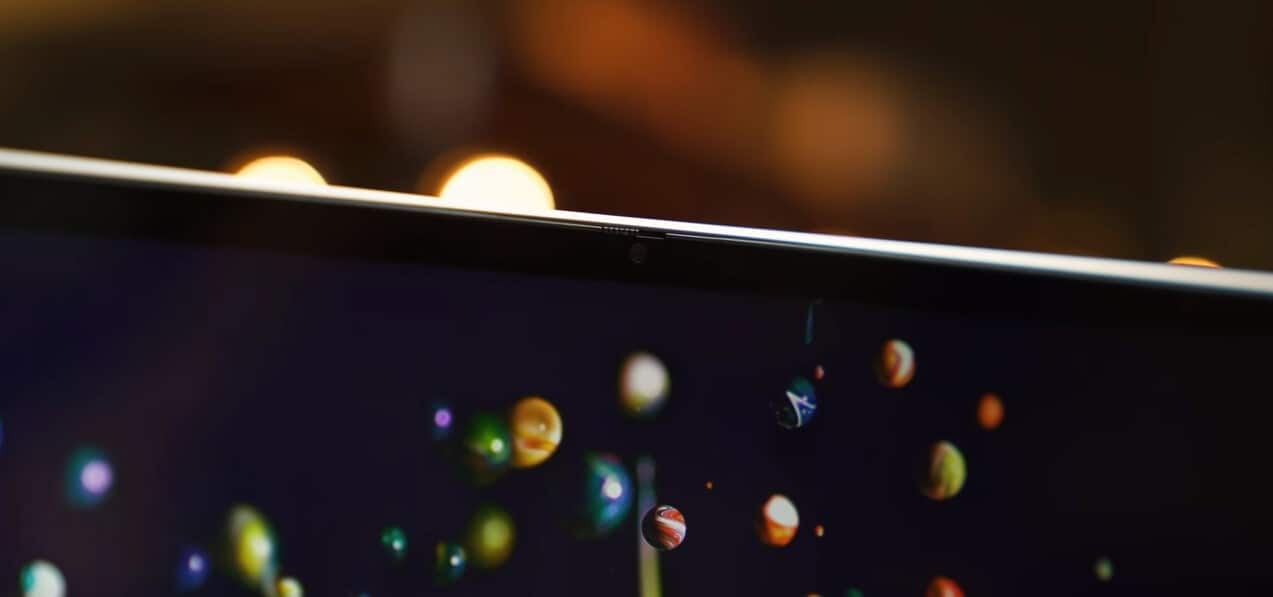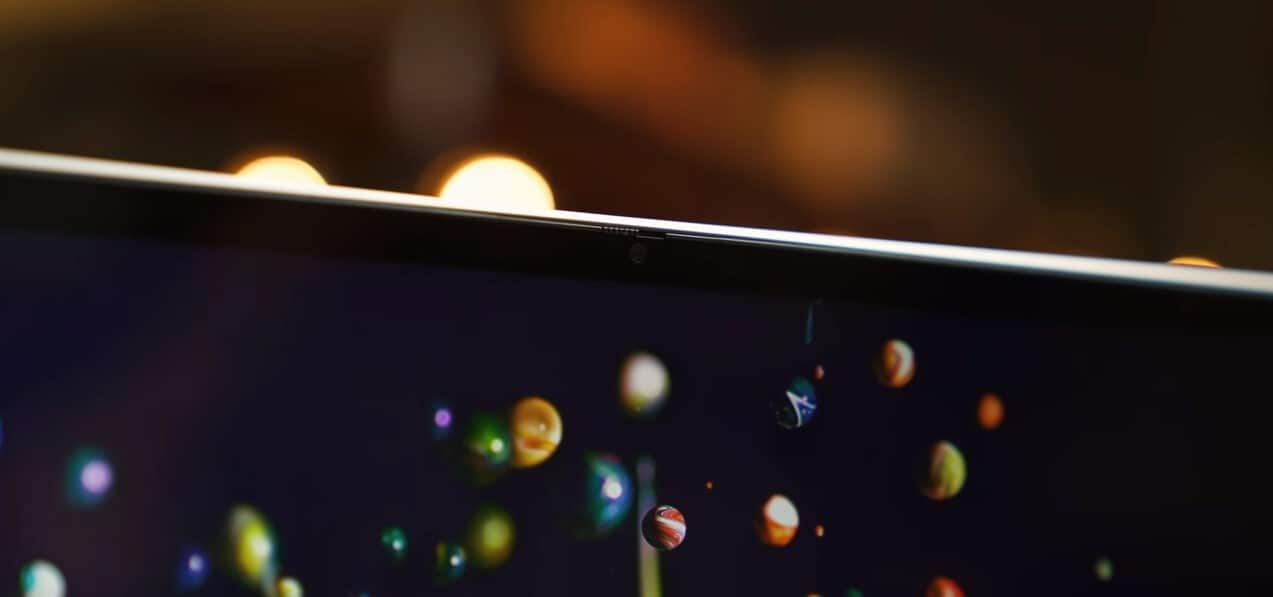 Premium Feel
Last but not least is the overall package the Lenovo Yoga C930 comes in. In a time when Microsoft has opted for matte black-all-the-things, and Apple continues to court various shades of blush with its design, the C930 goes for the understated grey and Mica. The unit I had was a Grey brushed aluminum with a unibodied color that encased keys, cover, bottom, and sides. The only other stand out highlights of the laptop come with the shiny Yoga branding and white alphanumeric characters on the keys.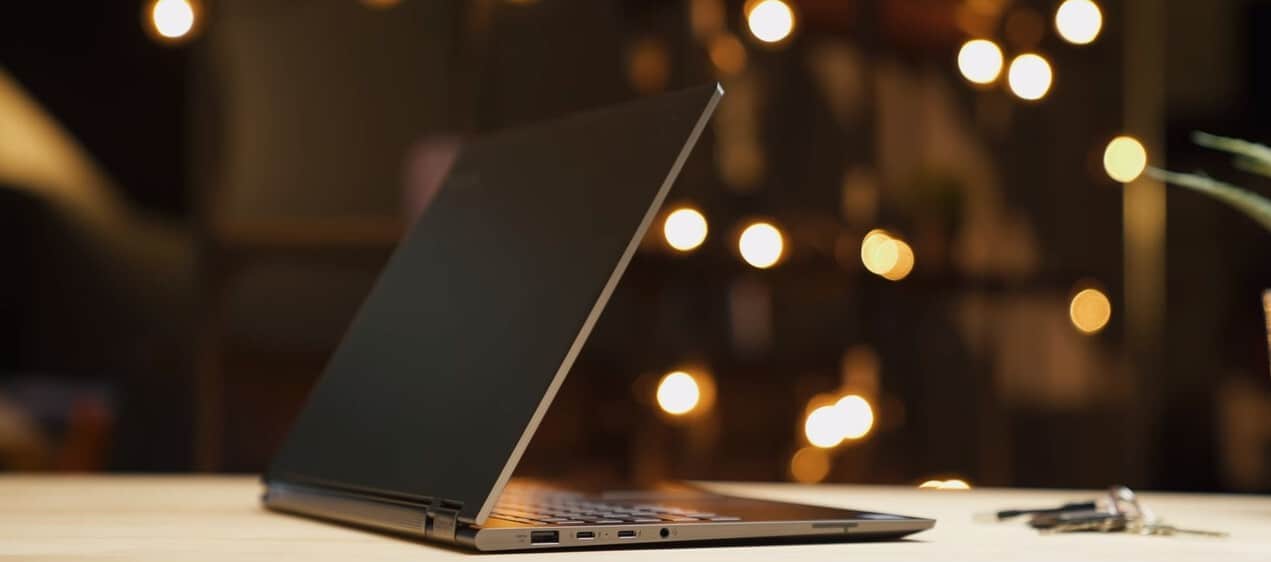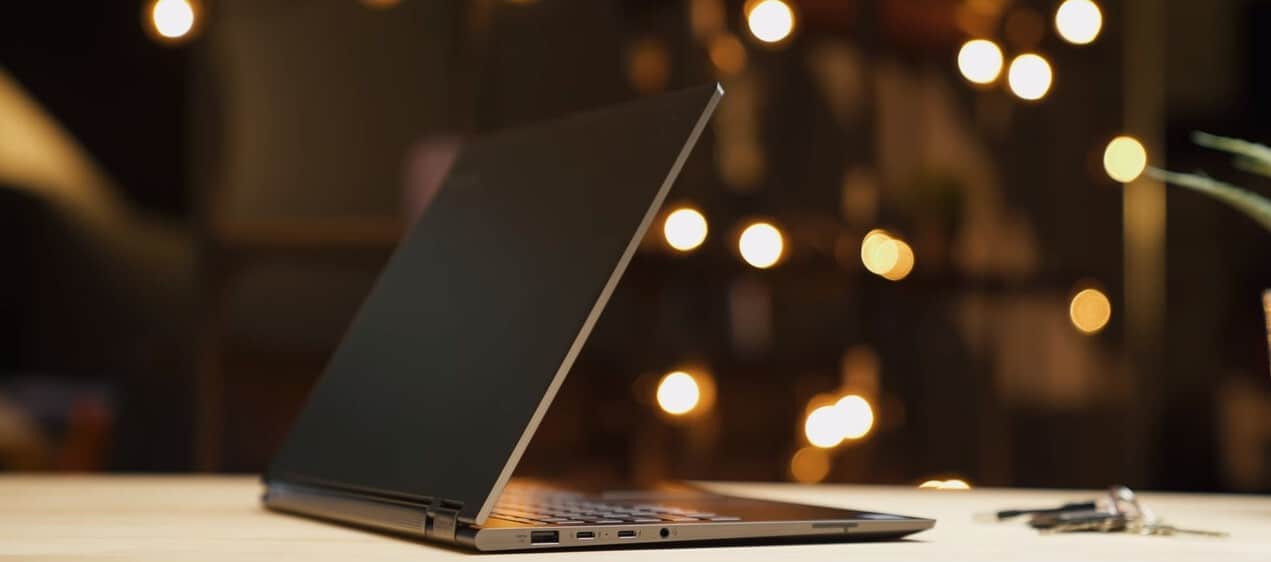 The weight of the C930 is light without feeling flimsy and roughly the same as a 2018 MacBook Pro (maybe even lighter). The aluminum is cool to the touch, which could be a blessing and a curse for those in seasoned environments, but for me, in Florida, cool to the touch is welcomed at every moment of every day.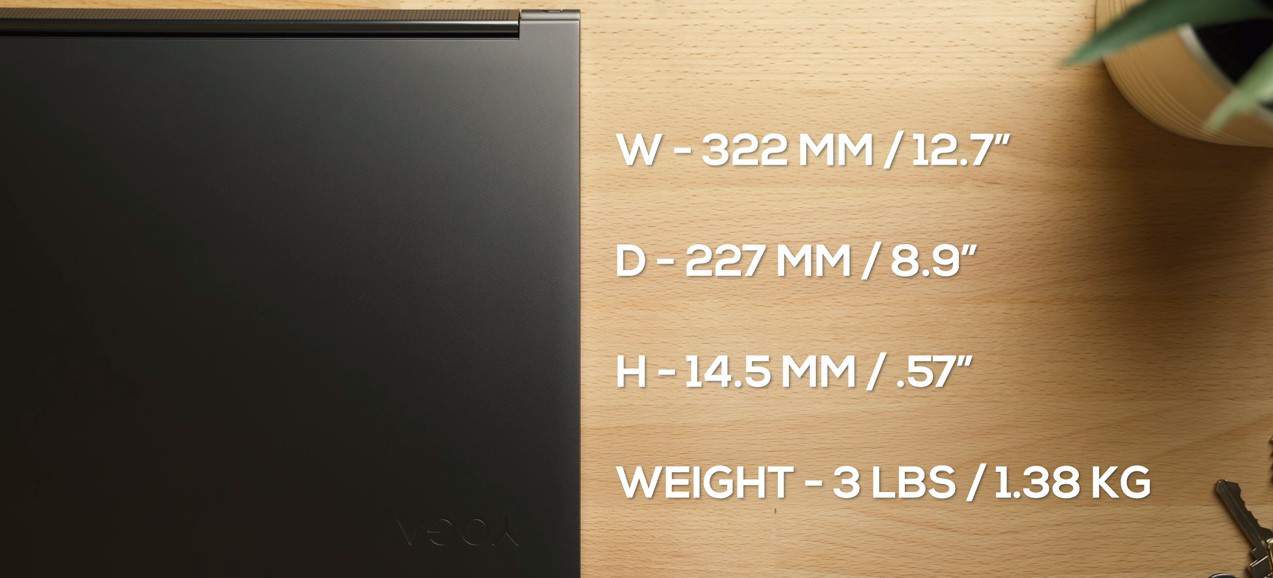 Summary
At the end of the day, the C930's improved hinge/soundbar feature may be part of dying user paradigm as we begin to see the emergence of a new hardware battleground that includes "intelligent audio" experiences with voice assisted headphones and earbuds. However, for anyone who lives alone, likes to share in-the-moment content, has a child who needs to be distracted, or still enjoys a premium listening experience regardless of the device, Lenovo's experiment with the soundbar is definitely a selling point that should help to move units.
Beyond just moving units, the Lenovo's larger approach to repositioning the sound experience speaks to a broader exploration of late-stage notebook design.
While Microsoft, Apple, and Google rush to move consumers towards detachable as the future of computing, perhaps, we can take stock in companies looking to squeeze every inch out of a computing paradigm that's proven itself time over. Many people have a laptop/desktop and for anything truly mobile there is the smartphone; maybe we don't need detachable, but more thought out clamshell designs.