Over the past few months, we've been doing reviews of various Lenovo devices and have been especially thankful for the opportunity granted to us by the world's largest PC manufacturer. As our reviews of the X1 Yoga Gen 2, the Mixx 720, and the ThinkPad 470S/T470 have shown, Lenovo has always mastered design and left a positive mark on the laptop industry for businesses and consumers alike. Today, to commemorate the 25th anniversary of ThinkPad, and honor years of heritage, Lenovo unveiled the ThinkPad 25 Anniversary Edition. We were lucky enough to get our hands on with a unit the same day it was announced, so here's an unboxing and quick look at the all the nostalgic features on this very special device.
Bento Box:
This special laptop comes packaged in a very special bento inspired box. A semi-glossy black color on the outside, and red on the inside, there are two flaps to open the box once the top lid is taken off. Quite obviously, even the packaging pays homage to the original ThinkPad in 1992, which was also inspired by the simplicity of the bento box. Of course, included in the box are three extra TrackPad pointers, which are what ThinkPads have long been known for.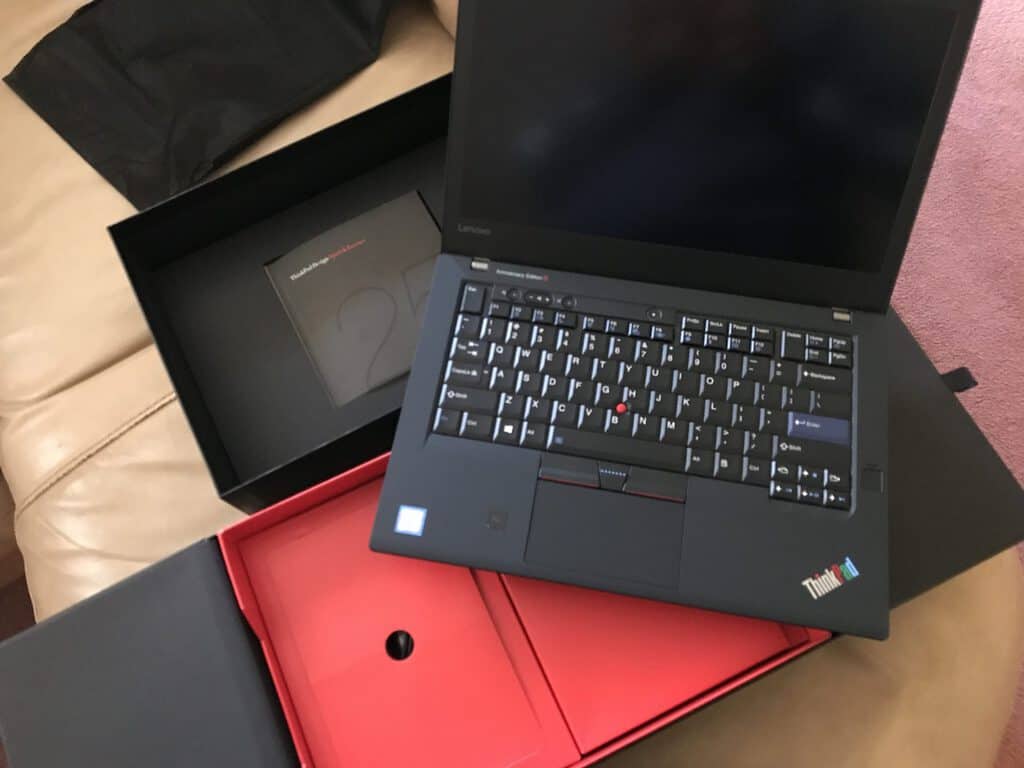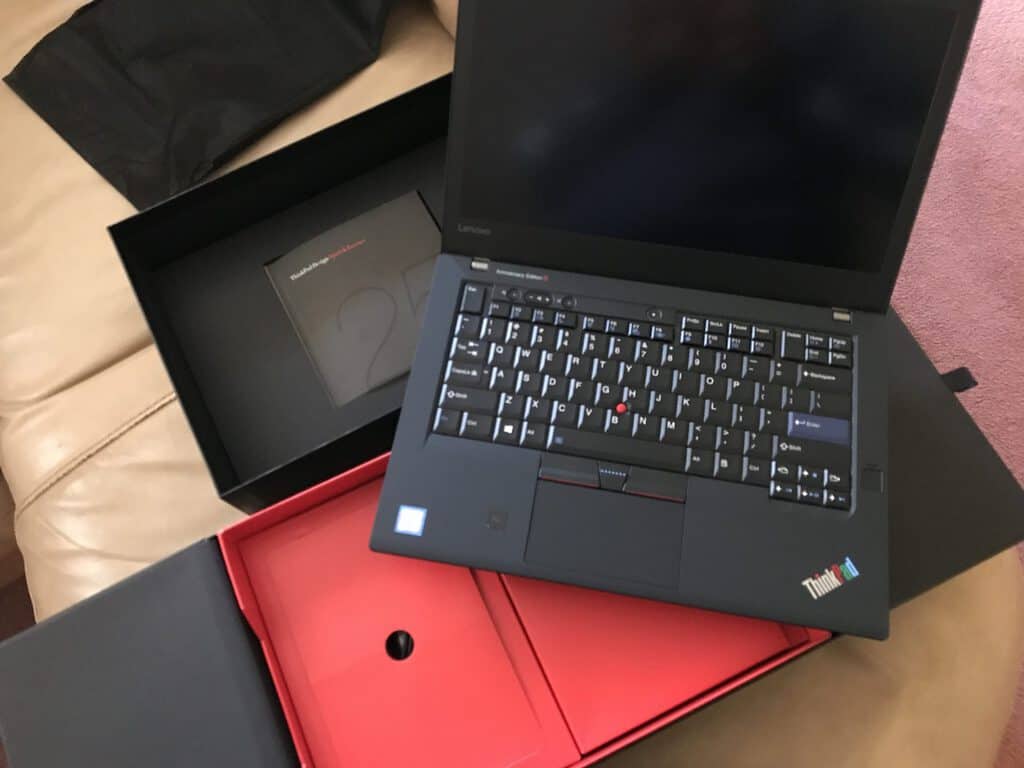 A very special keyboard:
The keyboard on the ThinkPad 25 Anniversary Edition is inspired by the classic 7-row ThinkPad keyboard. As you can see from the photo below, the backlit keyboard brings back some classic features from ThinkPad past. This includes the way the keys are shaped, as well as the blue "Enter" key. Other classic keyboard features include dedicated buttons for audio controls, embedded media controls in navigation arrows, and sculpted cutouts for the navigation arrows. There's also a modern Touch FingerPrint Reader built right into the side of the keyboard.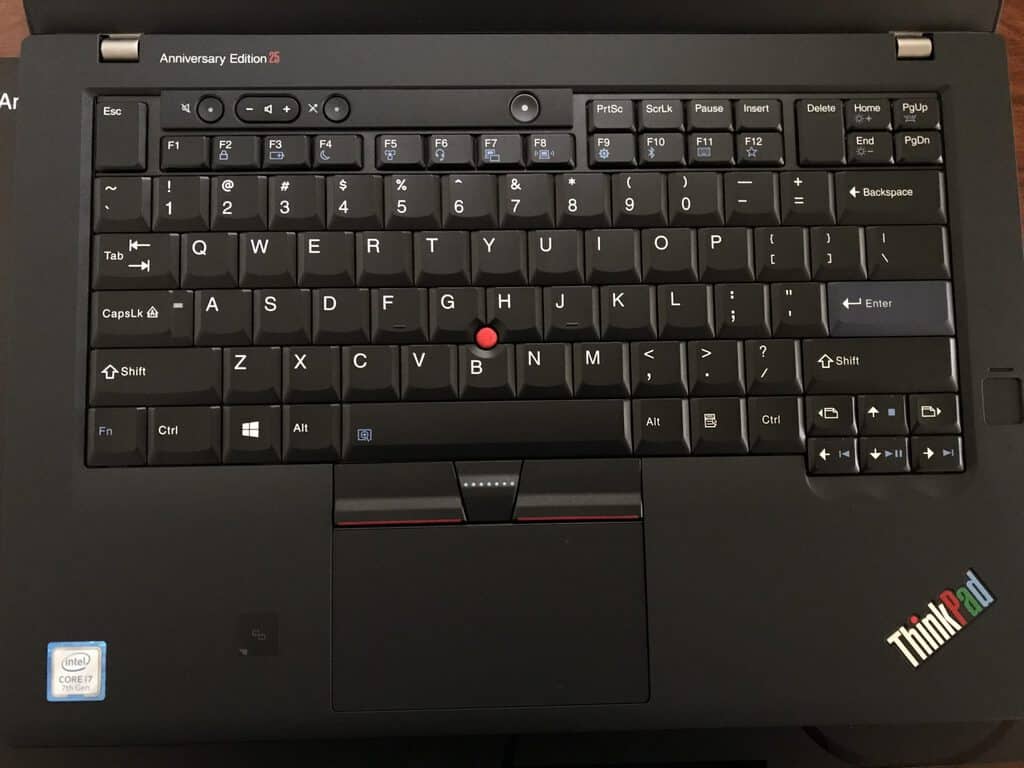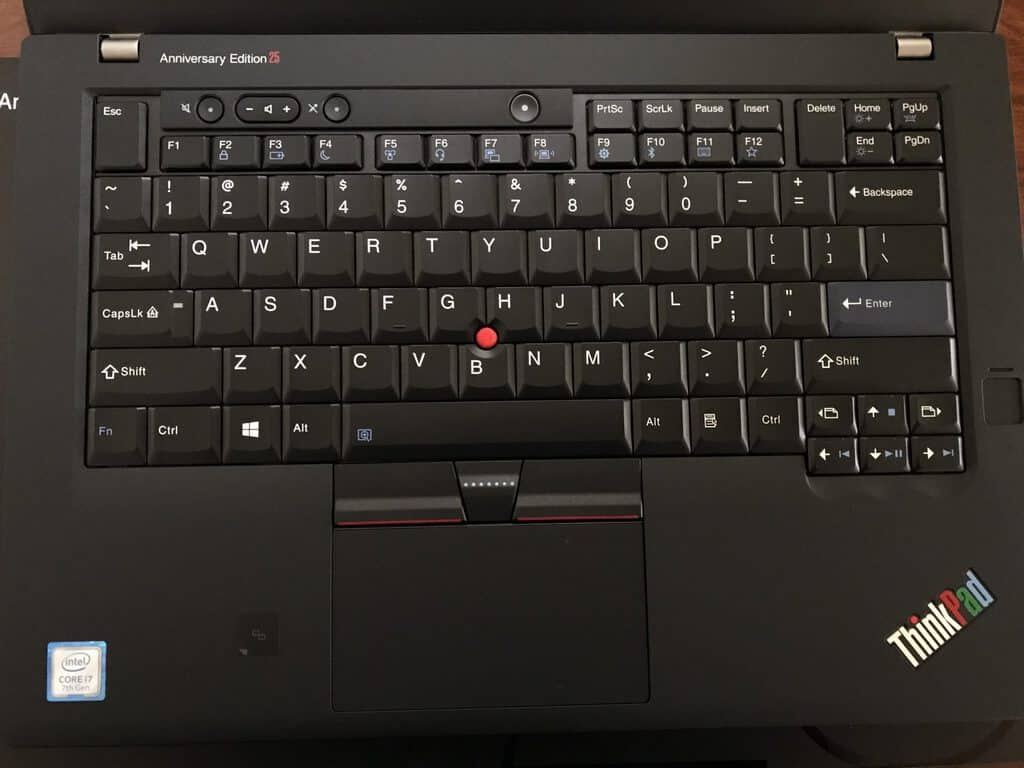 Classic Logo and design:
Along with the special packaging, and special keyboard, the design of the ThinkPad 25 Anniversary Edition also pays homage to the past. Although based off the chassis of the T470, the device has a soft, rubberized finish on the keyboard and shell, as well as a special RGB ThinkPad logo.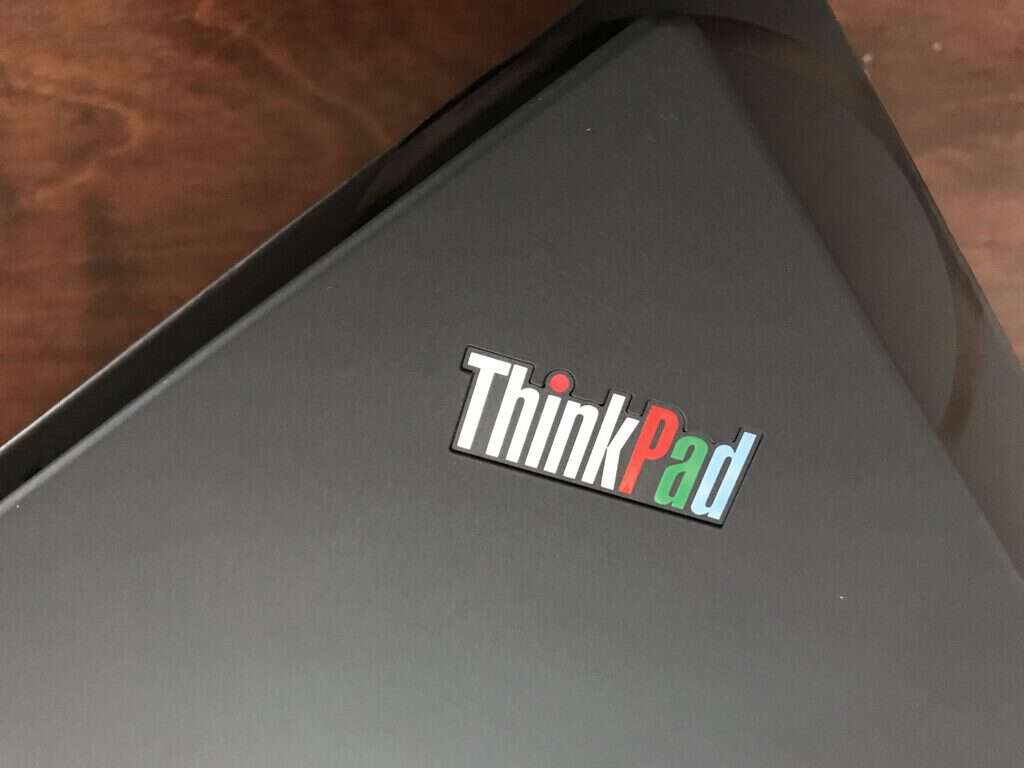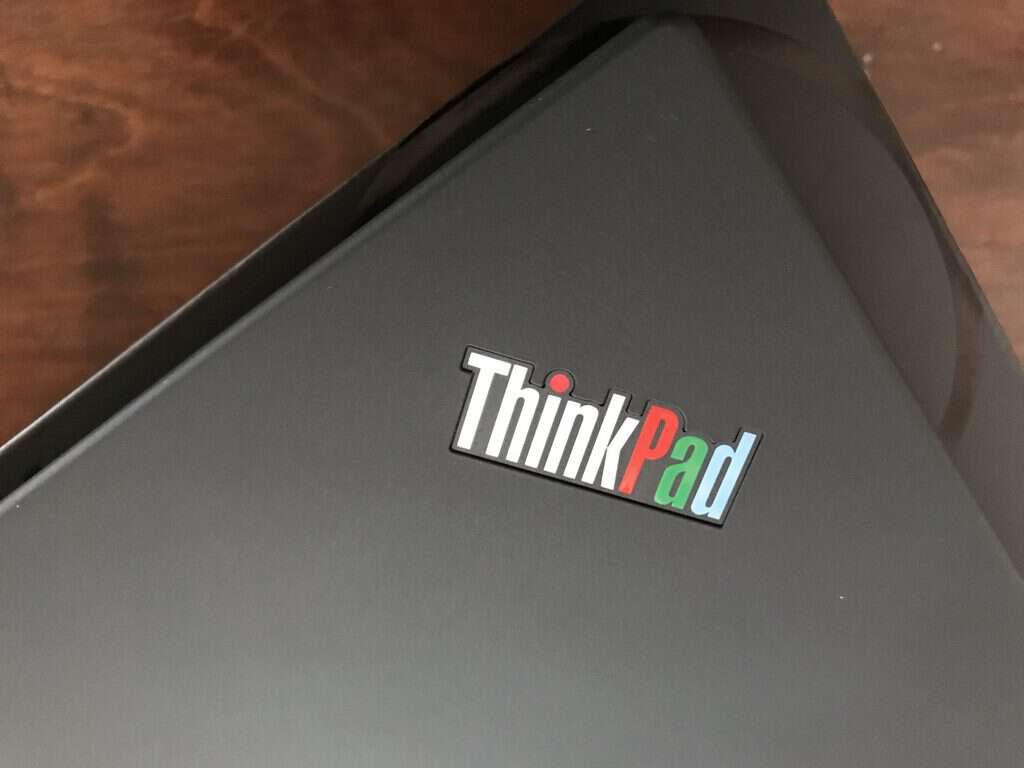 Specs and Conclusion:
We just recently received our review unit, so we will be spending more time with it in the days ahead, and bringing you a full review. For now, we can reveal that the unit is powered by the powerful Intel 7th Generation Core i7-7500U processor clocked at 2.7GHz, with GeoForce 940MX graphics, and 16GB of RAM. It also features a 14-inch FHD (1920 x 1080) touchscreen display, 512GB SSD, and a Windows Hello Camera.
Keep it tuned in right here to OnMSFT for more on the ThinkPad 25 Anniversary Edition in the days ahead! And please. do let us know your thoughts in the comments below, or if you have any special requests for us to explore in our final review.