The 2019 PC manufacturing engine is beginning to churn and out of the gate, Lenovo is attempting to set a benchmark for what customers should come to expect from their ultrabook purchase this year.
Welcome to the 2019 year of reviews
As I review various devices over the year, I like to treat my write-ups as though it's a seasonal experience for the readers with comparisons to previous reviews and other hardware.
Fortunately, the Lenovo IdeaPad 730S marks the first device of 2019 that I'm reviewing and this ultrabook will seemingly function as my baseline for features, specs, and performance that laptops should match, if not exceed.
Feel the pitch
As with every review I undertake, I try and start based on the featured spec or pitch from the company and the Lenovo IdeaPad 730S is being sold as the "thin, thinner, thinnest notebook yet."
At just 2.43 lbs/1.1kg and just 11.9mm, the 730S is impressively light and Lenovo delivers on its pitch.
Contributing to its consummate thinness is a new cooling system architecture that involves putting a secondary vent hidden within the keyboard that allows Lenovo to fit more into this slim chassis.
Compared to my one of my favorite reviewed laptops of last year in the Yoga C930, I find the 730S to be feather-light figuratively. The C930 was far from being considered a heavy device, resting at just 3 lbs/1.38kg, but the way Lenovo has managed a design for its 730S it makes any laptop from last year hovering around that high 2lb or over 3lb mark, feel like a relative brick.
Traveling with the 730S was a pleasure and a sometimes found myself over packing my backpack to just to get back to the weight I got used with other laptops, adding an extra book or notepad or battery charger to my everyday carry.
For anyone concerned about space and weight as they lug stuff across a campus, travel by train or bus, or bike ride or skateboard places or simply want flexibility in luggage choices, Lenovo has hit the mark with its design of the 730S. Going forward, any laptop that comes in weighing more than the 730S will have a hard time justifying it as Lenovo also packs a 13.3 FHD display, battery with up to 10 hours and Rapid Charge technology and several USB-C ports.
The Standard for 2019
As I just mentioned, the Lenovo IdeaPad 730S packs a lot for its size and price. While the design of the laptop is a slight refinement over previous models within Lenovo's lineup, it does feel like Lenovo has found its laptop motif and is now in a polishing phase of production, for better or for worse.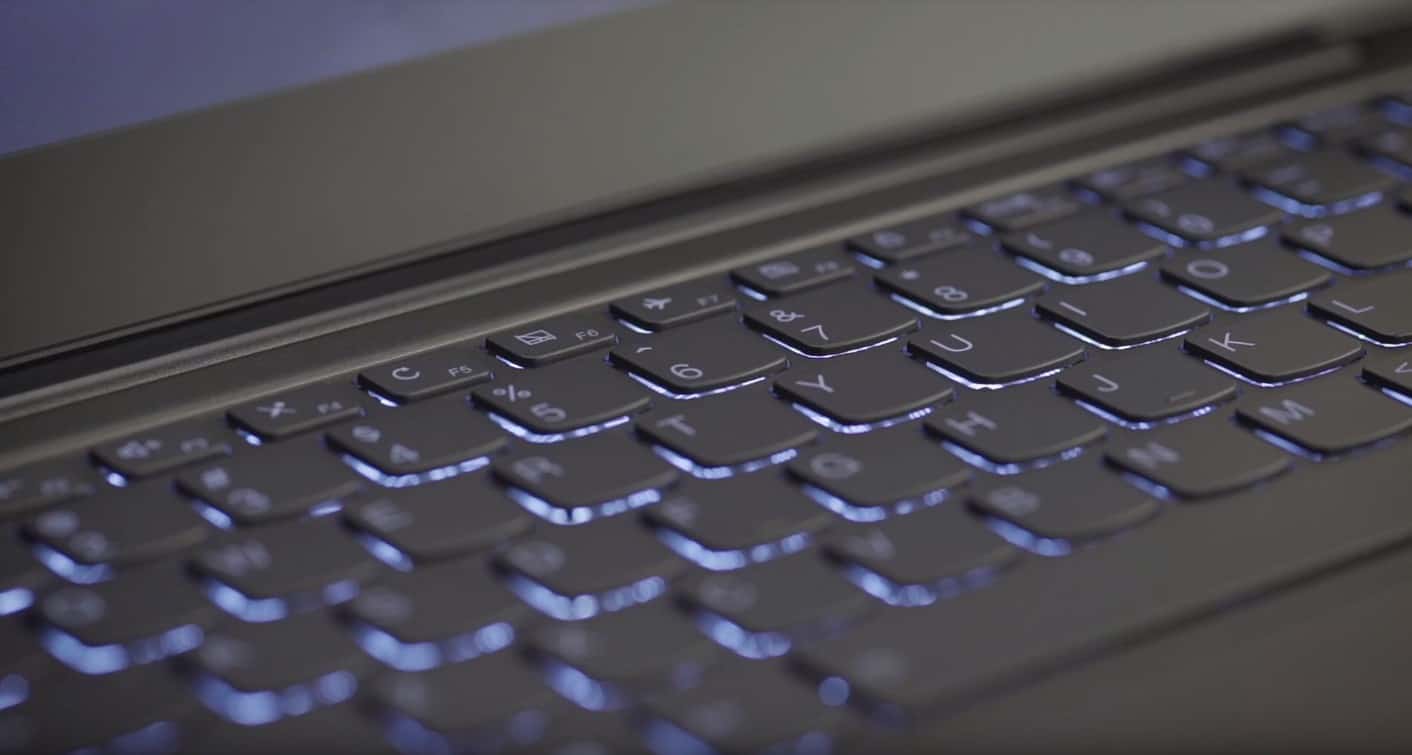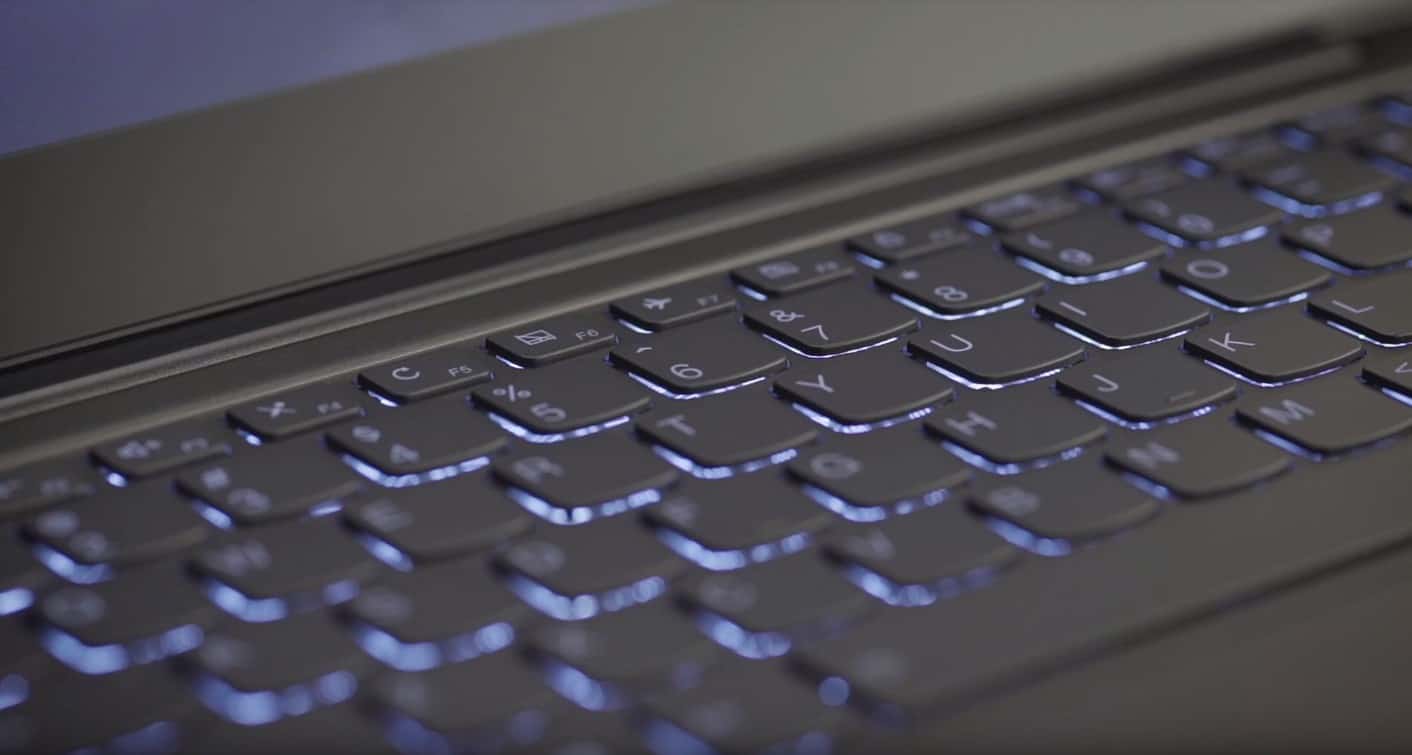 Some people may find the dark grey aluminum 13″ slab design of laptops boring, I find it refreshing. Similar to the Einstein wardrobe philosophy, keeping the design simplistic and standard allows the device to fad into the background and offers the customer the option of personalizing or customizing the device to their liking. In hindsight, Apple may have nailed it with their arguably boring grey aluminum design, as the market for 3rd party decals, covers and keyboard mats is abundant.
Screen
The Lenovo IdeaPad 730S sports a 13.3″ FHD (1920 x 1080) IPS Anti-Glare display that supports up to 4K playback in YouTube (for those concerned about that sort of thing). Unfortunately, the display on gets as bright as 340 NITS, which falls fairly short of the 500 NITS some devices have been topping for the past few months.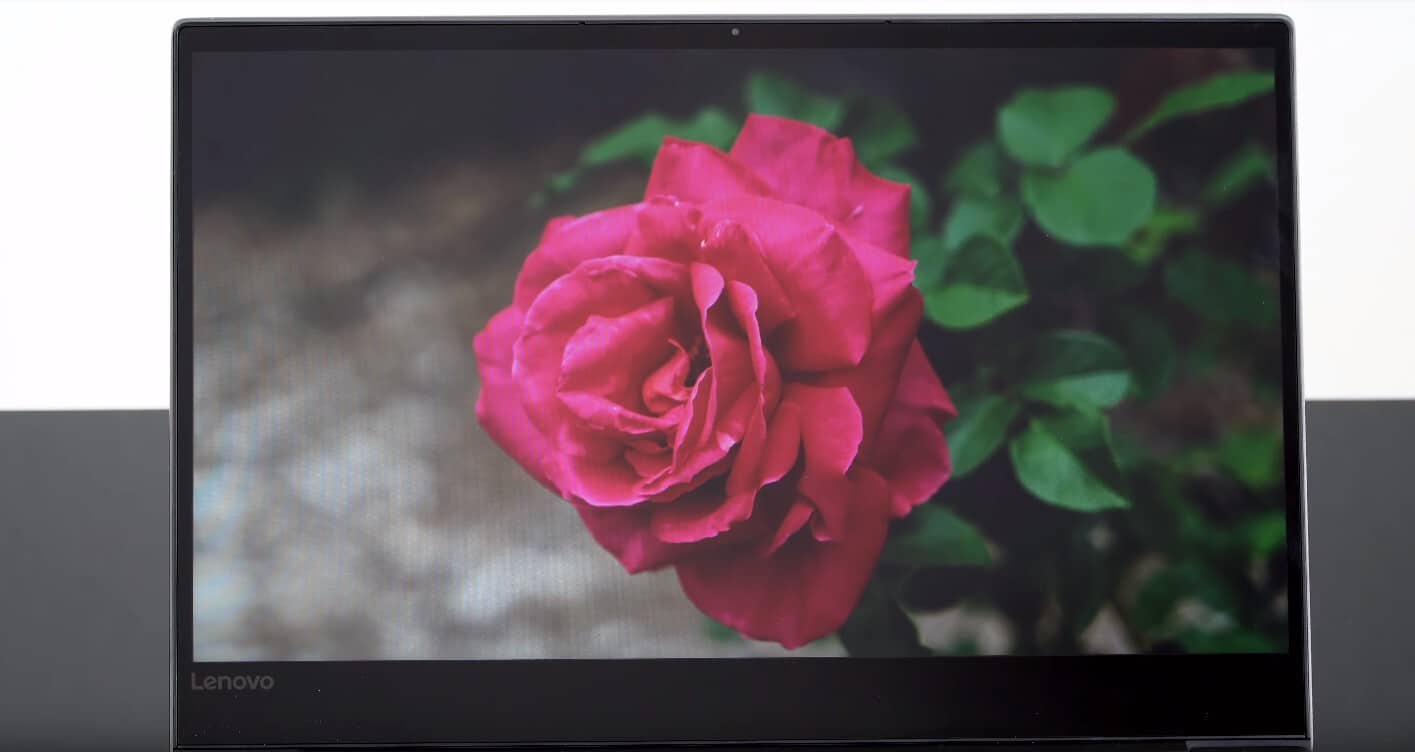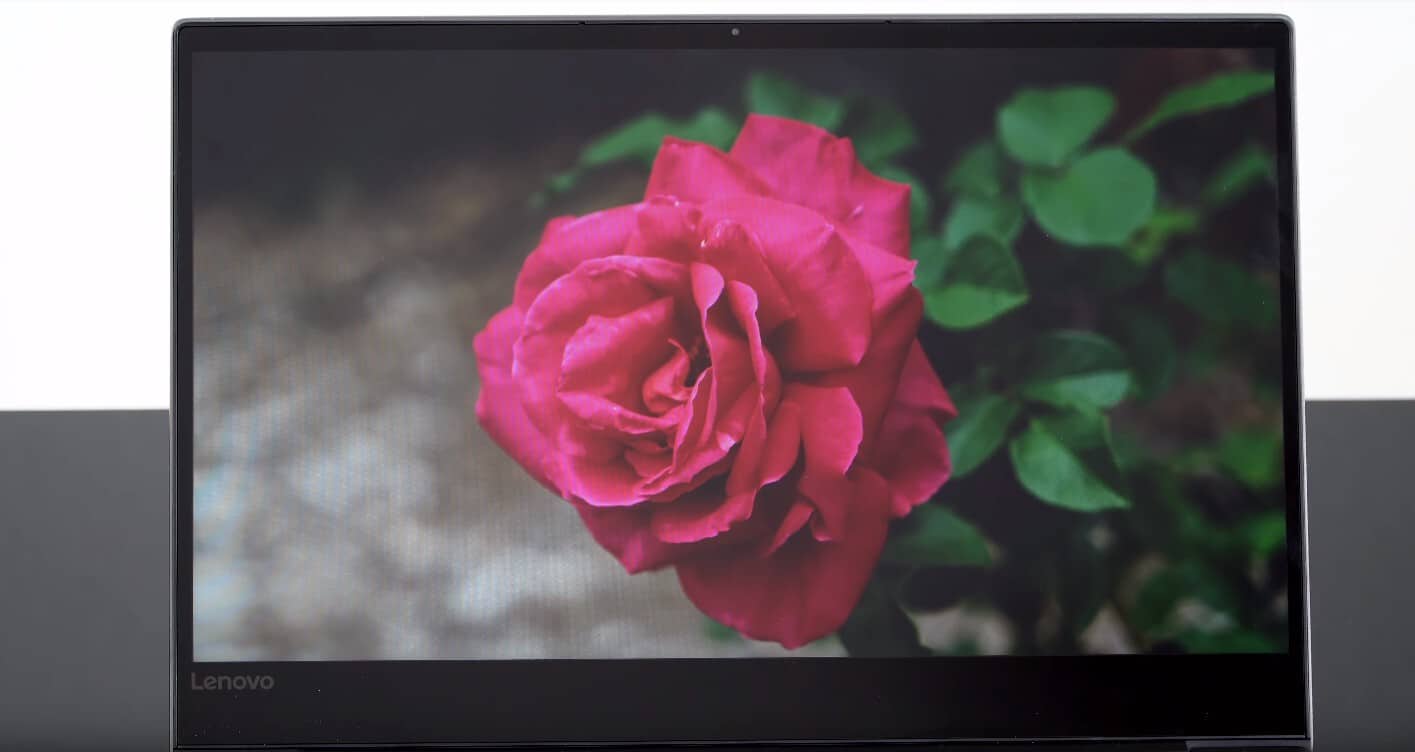 The panel on the 730S does support 100% SRGB and about 75% Adobe RGB, enabling some decent photo and video editing depending on the memory configuration a customer gets.
The bezels have been further trimmed on three sides of the screen from top to both sides, however, the bottom lip remains an uneven sized eyesore for people who prefer symmetrically thin bezel displays.
The screen supports 10-finger touch input but its unclear to what the level of sensitivity the screen will support with pen input.
Unlike Lenovo's slightly more expensive Yoga series, the 730S screen does not fold 360 degrees but rather tops out at the traditional clamshell angel of 180 degrees.
Processing and storage
The Lenovo 730S comes with models that sport either an Intel i5 8265U processor or the i7 8565U variant both able to Turbo Boosts and 6MB and 8MB cache respectively.
While Intel has already become a standard in the processing sector for laptops, the fact that Lenovo is not mucking around with the M-series or tricking customers with i3 variants is something to be acknowledged. Historically, laptop vendors have justified their skimping on processing power by pointing to low price points, but the 730S hits a great price point while offering customers real-world processing functionality.
As for storage, I would have preferred to larger capacity options, but it seems every and their mothers are leaning hard into the use of cloud storage or the evolving market of external storage.
The 730S offers a single model with 128GB solid-state drive (SSD) storage while the other remaining options top out with 256GB SSD selections. Fortunately, the price of external SSD has also come down over the years and supplemented my usage with a  1TB Samsung T5 SSD I got on sale at Amazon.
As for the speed of the device, the model I reviewed came with 8GB LPDDR3 memory and handled fairly decently. Lenovo does offer a 16GB version, but for most people, I believe 8GB can be more than enough to last for 4 to 5 years of college or office work, (dependant on enterprise software).
For my usage, the 730S managed to keep up with my testing of various Fast Ring Insider builds, macros-enabled Excel workbooks, web development, and amateur Visual Studio tinkering.
Where the system seemed to bog down a bit was having both Office applications and Adobe's Creative Cloud suite open together. While unfortunate, perhaps, not a dealbreaker for most as my situation was compounded by utilizing both suites on a PC that was running an unstable Insider build.
Other intangibles
Despite the futuristic feel of an infrared facial recognition camera for Windows Hello bio-authentication, most OEMs have opted for the more practical fingerprint reader and that trend continues with the Lenovo 730S.
I had little trouble using the fingerprint on the Lenovo 730S despite my sausage-like digits that have given some readers difficulty with recognition.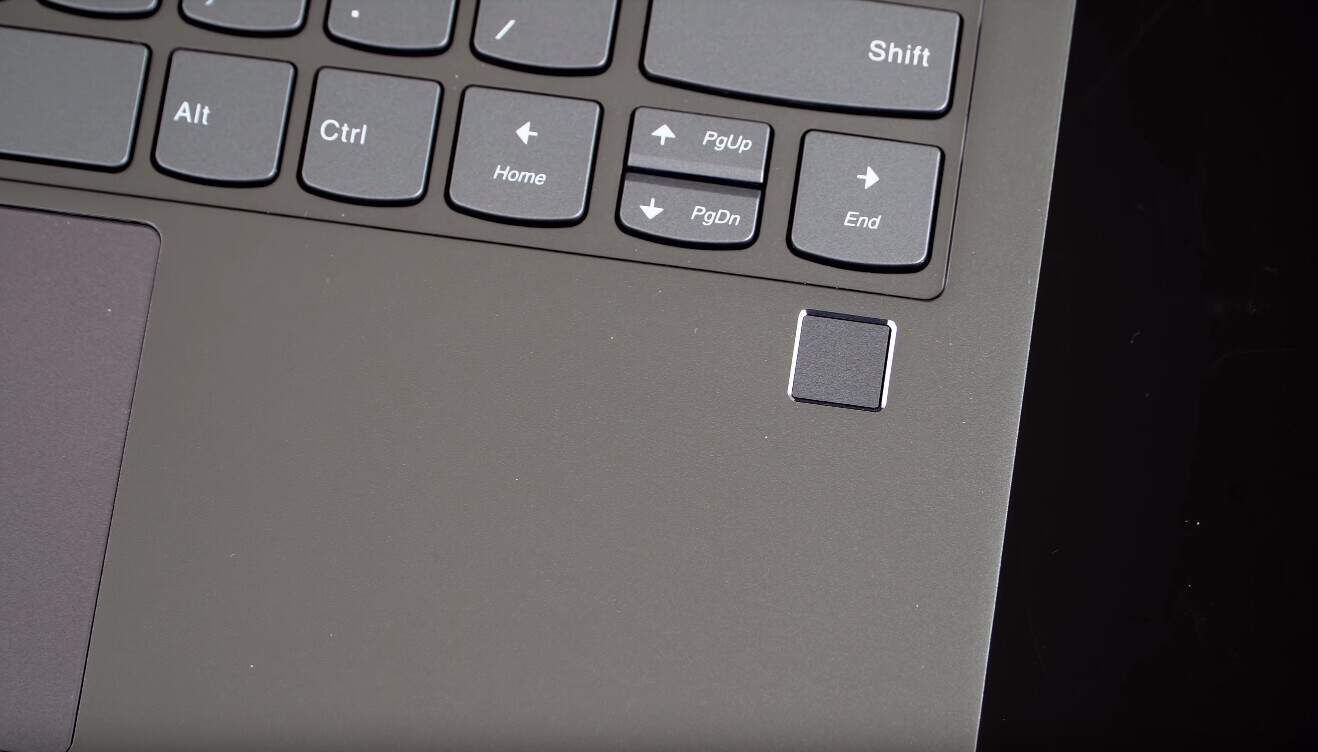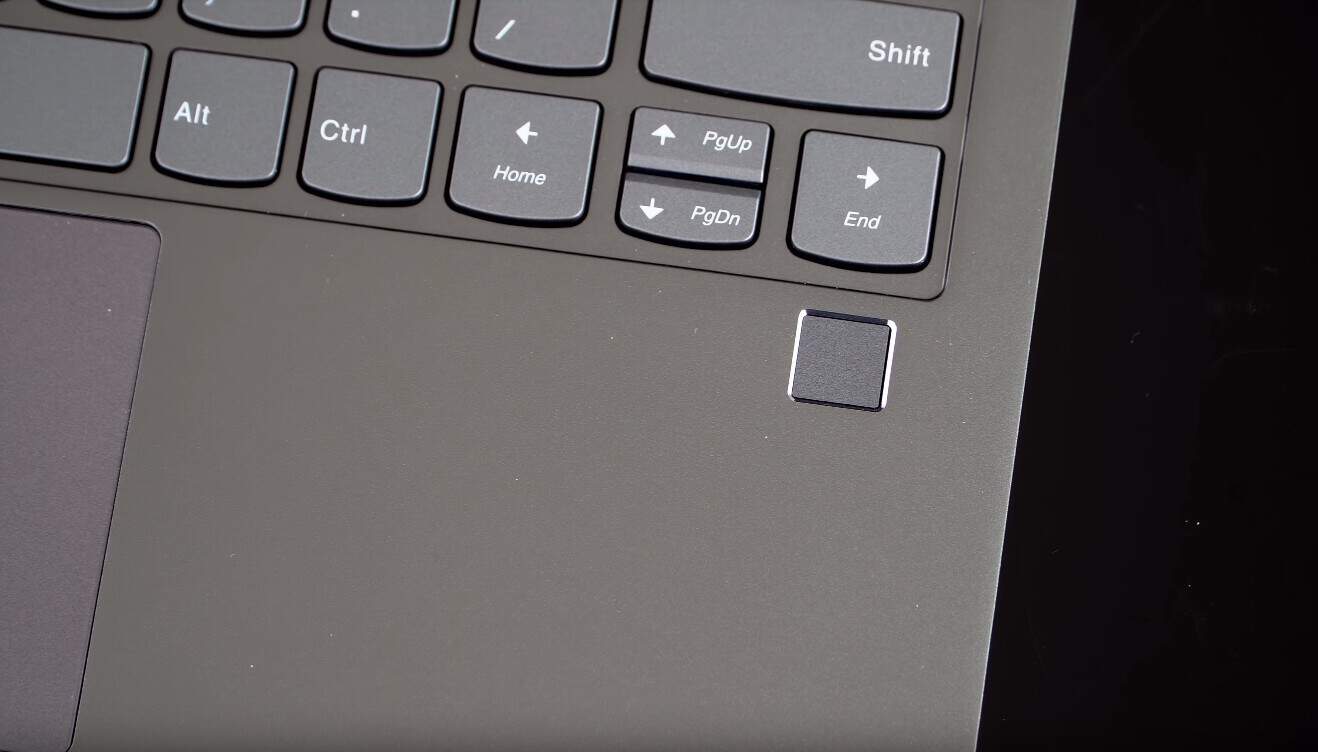 Going forward, fast and reliable fingerprint readers should be as standard as USB-C ports as well as quick charge, which is another feature of the 730S.
If Windows OEMs can't overcome the battery usage dilemma that occurs between their stated terms and real-world usage, the next best thing is a laptop that charges that underwhelming battery quickly.
While Lenovo claims the battery should last up to 10 hours, the reality was that I was seeing six reliable hours of mixed usage that included Office 365 apps being open, over 10 Edge browsing tabs open, Twitter PWA, Spotify and a steady stream of tech review videos playing on YouTube via a web browser.
However, with the 730S charger usually within reach, I was able to get about 80% of battery recovery with only about an hour of charging.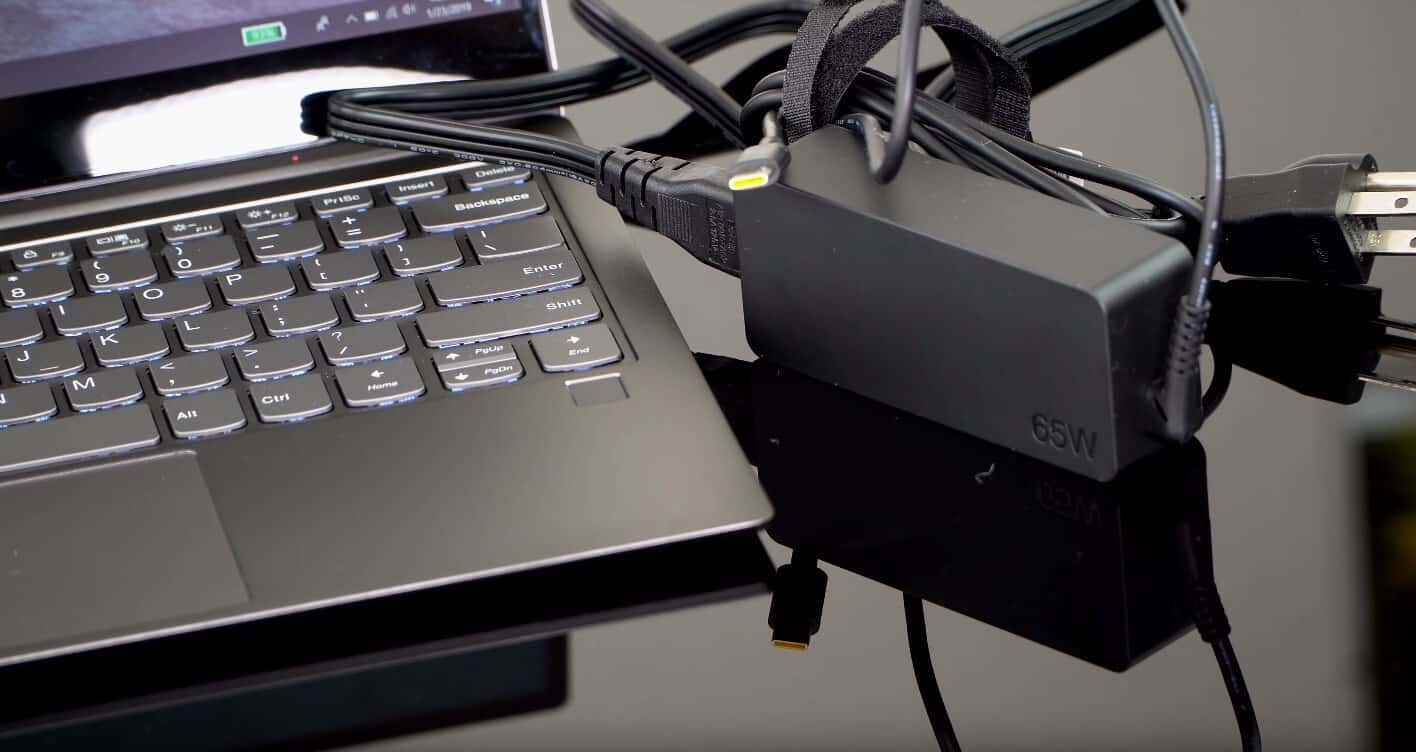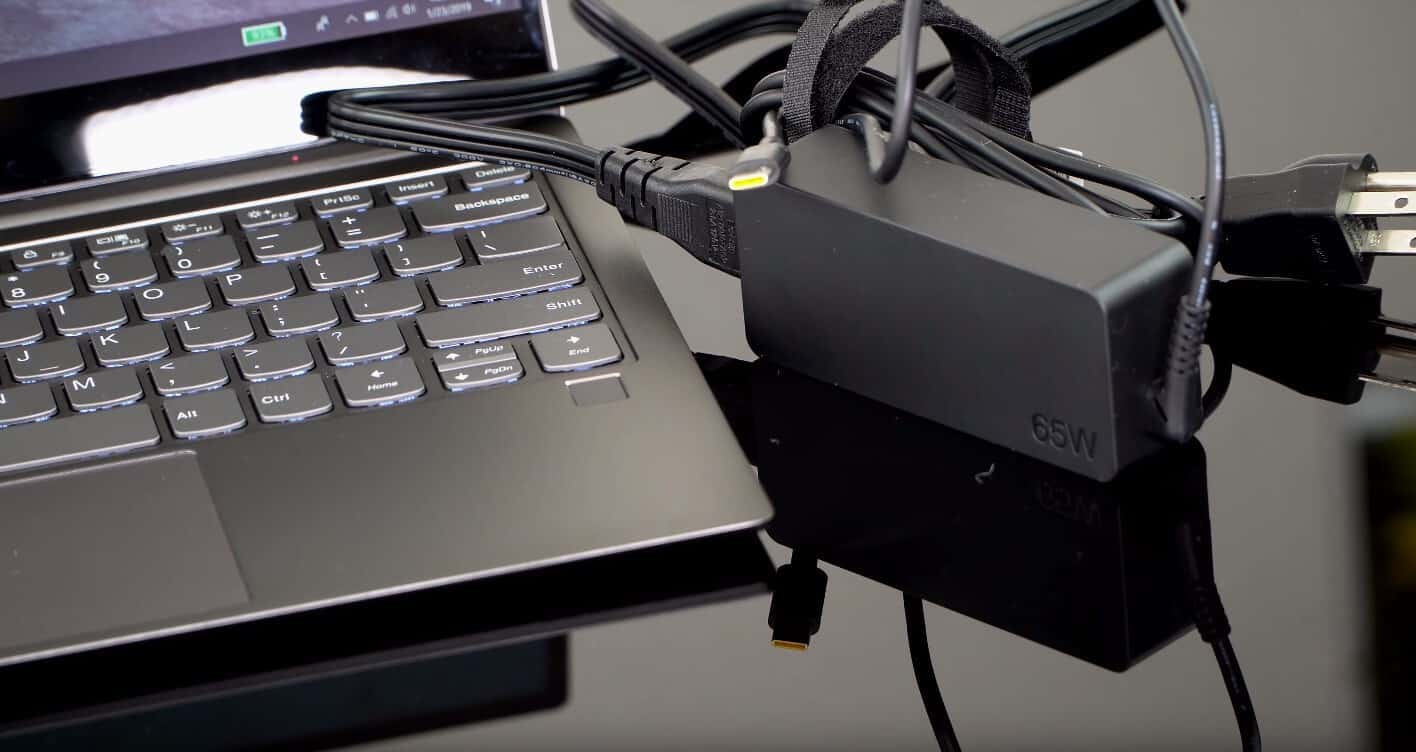 Summary
The Lenovo IdeaPad 730S is perhaps the most straightforward ultrabook I've encountered in while. The 730S isn't pitching anything beyond its rather thin footprint (not to be mistaken with uber claims such as the LG Gram) and relatively affordable price.
Customers looking for a detachable, foldable, speakers built-into the hinge mechanisms, OLED screens, massive battery claims or an Always Connected experience should look elsewhere.
Instead, the Lenovo IdeaPad is the go-to device for everyone else. The 730S is a natural fit for former MacBook Air converts, anyone upgrading their Windows 8 device, first-year or graduating high school or college students, and any employee tasked with finding a replacement laptop within a budget.
What customers get for around $750.00 US is a baseline laptop that comes with 2019 baseline specs and features that include standard bio authentication, future-proof USB-C ports, thinner bezel screens, rapid charge technology, and the latest Intel processors.
In 2019, any and every OEM offering a laptop should be able to slot a device in their line up that matches the Lenovo IdeaPad 730S; a no-nonsense feature packed ultrabook for under $800.00 US.