CES 2017 is officially underway, and today marked a big day at the trade show for the Chinese multinational technology company Lenovo. While we already covered the new Windows 10 laptops which Lenovo has to offer, the company has branched out at CES 2017 and also announced a Windows Holographic headset, a smart glass product, a mini-keyboard, and more. Since the news might be overwhelming for some, we've digested some of it all into one post, with all you need to know.
Back at the WinHEC conference in China, several non-Microsoft mixed and virtual reality headsets were first mentioned as part of the Windows Holographic Project. Today Lenovo unveiled their first VR headset which is a part of this project, with hopes that it would be released sometime in 2017 at prices of around $300-400 dollars. As our Brad Stephenson reported this morning, Lenovo's headset is reportedly lighter than the Oculus Rift and the HTC Vive, and also uses two 1440 x 1440 OLED panels for the visuals and implements inside-out six-degrees tracking. Unlike the HoloLens, however, there are no motion controllers on this device, and it may have to be used with external peripherals.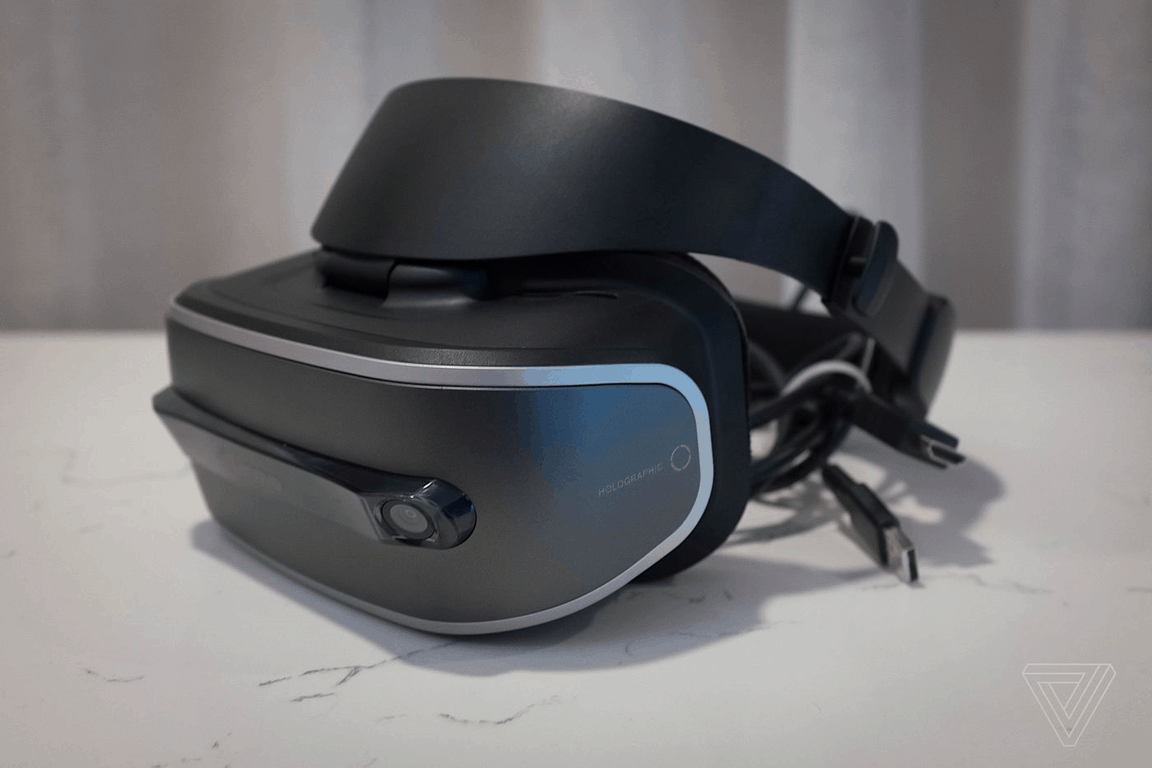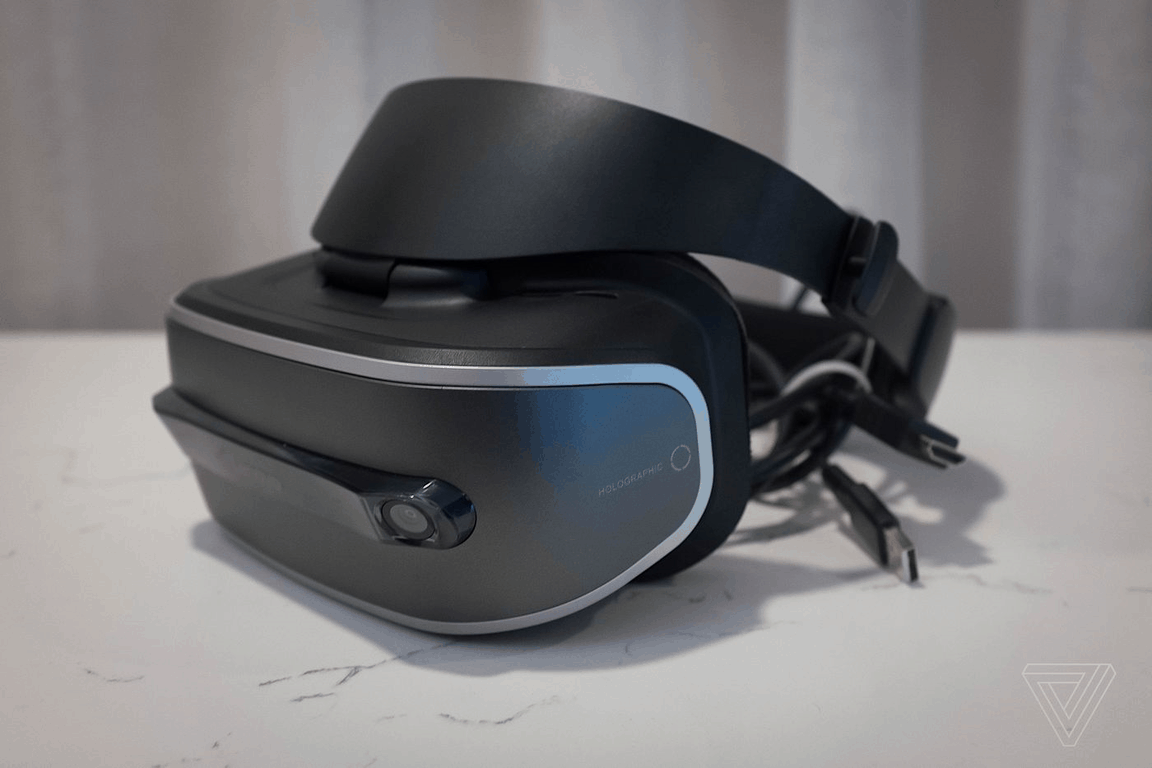 The Lenovo Glass C200 is a smart glass product which leverages both AR and Artifical intelligence. According to Lenovo, the smart glass solution has the capability to provide commercial customers the ability to better perform their jobs, access information faster, connect with remote co-workers easily and so much more.
Lenovo New Glass C200 is a monocular smart glass system that recognizes and identifies real-life objects using AI technologies. The product comes with two main parts, a Glass Unit and Pocket Unit, making for a user-friendly wearable experience. The Glass Unit is super lightweight, under 60 grams, and runs on Linux operating system. It only uses one eye, enhancing a user's perception of "mixed reality" while viewing the AR world simultaneous to the real world.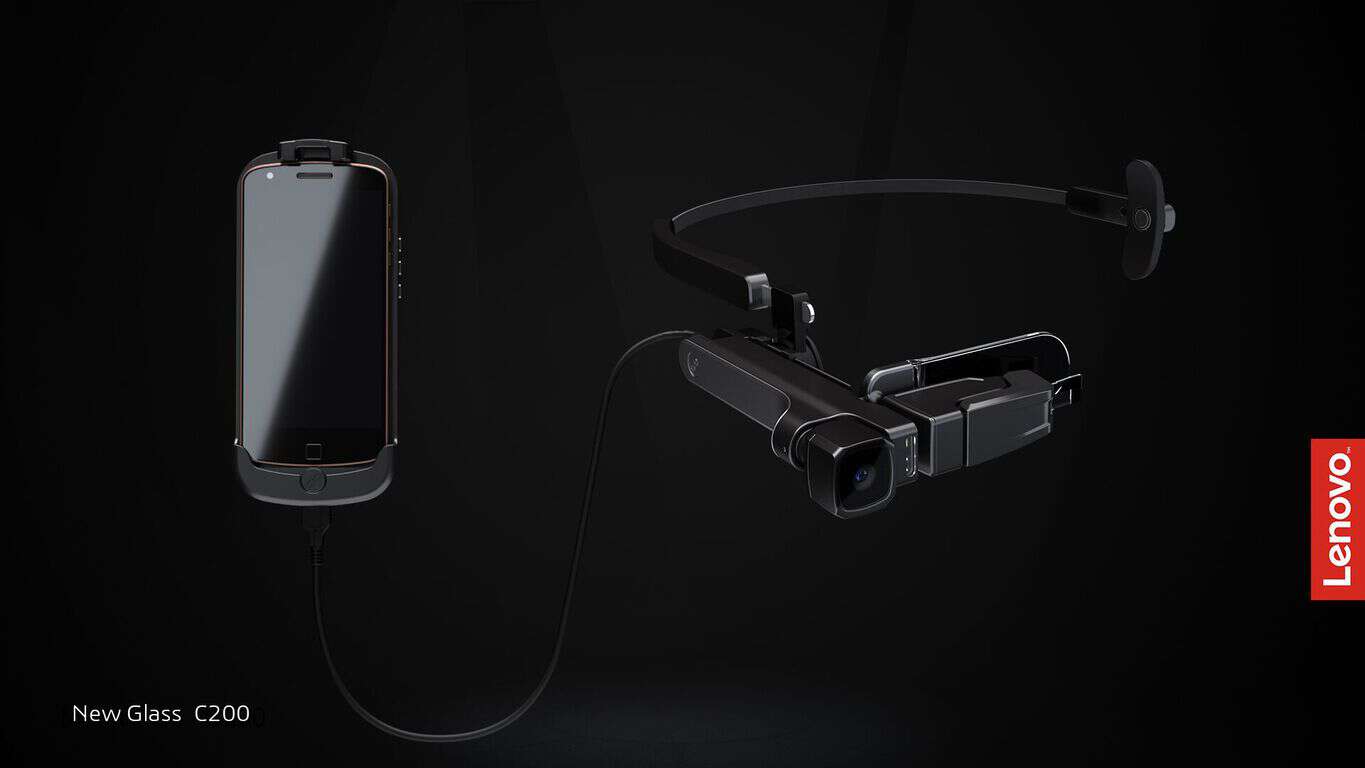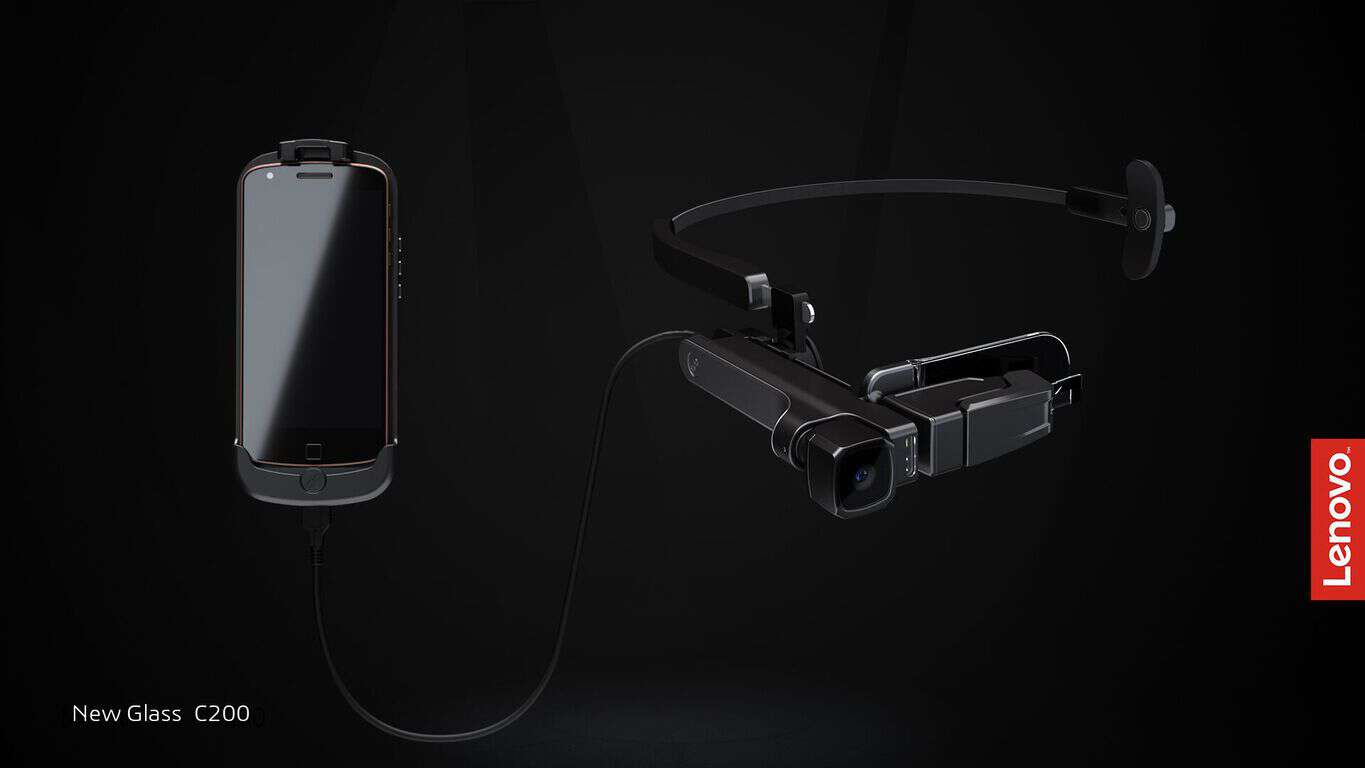 Starting at $54.99, the wireless (via USB dongle) Lenovo 500 Multimedia Controller keyboard has an entire area which doubles as a Windows 10 gesture supported multi-touch capacitive trackpad. Lenovo believes that this little device is great for those who have Smart TV's, and notes that it will dramatically improve not just the way homeowners connect to their PCs, the web and displays, but also redefines the very notion of how a compact, Human Interface Device (HID) should look, feel and function. It weighs in at only .31 pounds, and according to Lenovo has a battery life of up to 8 months with 2 AAA batteries.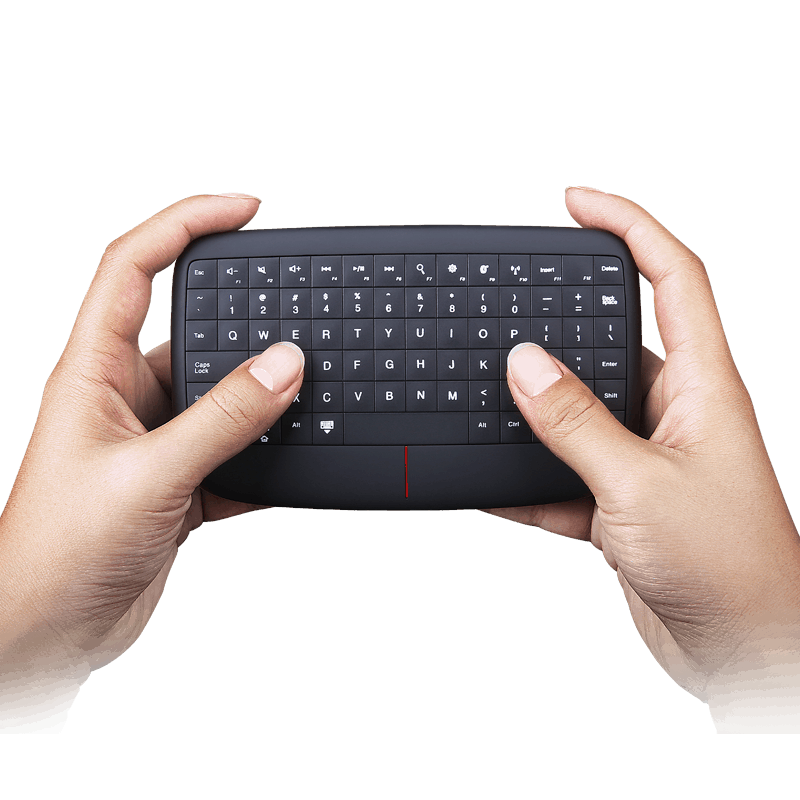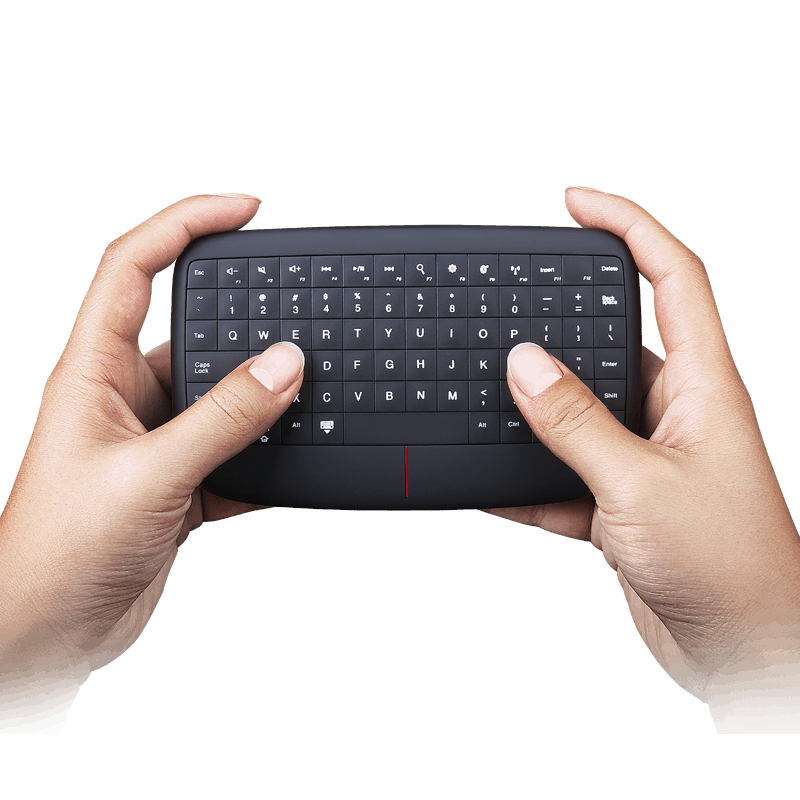 To the surprise of many, the Lenovo Smart Assistant is powered by Amazon's Alexa cloud-based voice solutions, and not Cortana. The device seems very similar to the Amazon Echo, but at a lower price of just $129.99 and with multiple color options of Light Gray, Green and Orange. As is expected, the device features eight 360-degree far-field microphones with noise suppression and acoustic echo cancellation so a voice can be picked up to as far as 15 feet away. There is also a more premium Harman Kardon Edition with more power speakers which starts at the price of $179.99.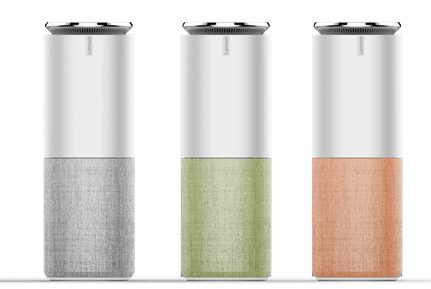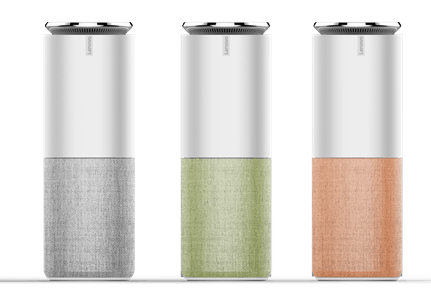 Which of these devices do you look forward to purchasing in 2017? As always, please do let us know what you think by dropping us a comment below! And, please be sure to stay tuned to our coverage of CES, as we will be here all week long to bring you the biggest news from the trade show!