April 2023 is turning out to be pretty stacked in terms of Xbox Game Pass. Along with several other additions we've already seen a major first party release in April with Bethesda's Ghostwire: Tokyo. And today (April 18) another big game arrives on Xbox Game Pass with the release of Minecraft Legends (check out our Minecraft Legends review roundup, by the way).
And there is plenty more on the slate for the remainder of April heading in to May. Check out the games headed to Xbox Game Pass in the next few weeks.
The piglins' Nether corruption is spreading across the Overworld, scorching everything it touches. Are you the hero who will protect this gentle land? Plan your strategy and face the piglins in epic battles – but be warned: they always fight back. Take on piglin bases by day and defend your allies after dusk. Explore lush biomes filled with treasures and perils, meet new friends, and reunite with familiar mobs. With the allays by your side, all that's left to do is save the world.
In a time where people are isolated from each other, Coffee Talk is a place where we can reconnect over a cup of warm drink.

It's time to revisit your favorite late-night coffee shop and reconnect with your fantasy friends over a warm drink or two. You are a barista, and your customers aren't always humans, listen to their stories and influence their hearts with a warm cup of coffee or two.
In Medieval Dynasty, you take on the role of a young man who has fled from war and wants to take his fate into his own hands. From being alone, inexperienced and poor you will develop into a master of many skills, a leader of your community and the founder of a prosperous dynasty which is meant to last and prosper for generations to come.
Defending against wild animals while hunting for food, gathering resources and crafting equipment, building a house and erecting a whole bustling village while founding a family all contribute to a unique gameplay experience across many genres. Tough winters and unexpected events challenge your skills and dexterity as you strive to build your own legacy.
Become a farming Witch and pioneer the range that has been mysteriously corrupted with Miasma. Discover the secret behind its appearance, grow plants to power up your spells, and use nature's magic to heal the land.
Welcome to New Wirral, a remote island inhabited by strange creatures you've only dreamed of, nightmares you hopefully haven't, and a cast of brave folks who use cassette tapes to transform for battle. To find a way home you'll need to explore every inch of the island, and record monsters to your trusty cassette tapes to gain their abilities!
BlazBlue: Cross Tag Battle Special Edition (April 27)
BlazBlue: Cross Tag Battle lets you create your own cross-over dream team with the beloved characters from a total of 8 titles! Fight with your favorite characters from the popular titles BlazBlue, Persona 4 Arena, Under Night In-Birth, RWBY, and more. Get ready for a dream tag battle crossing series lines!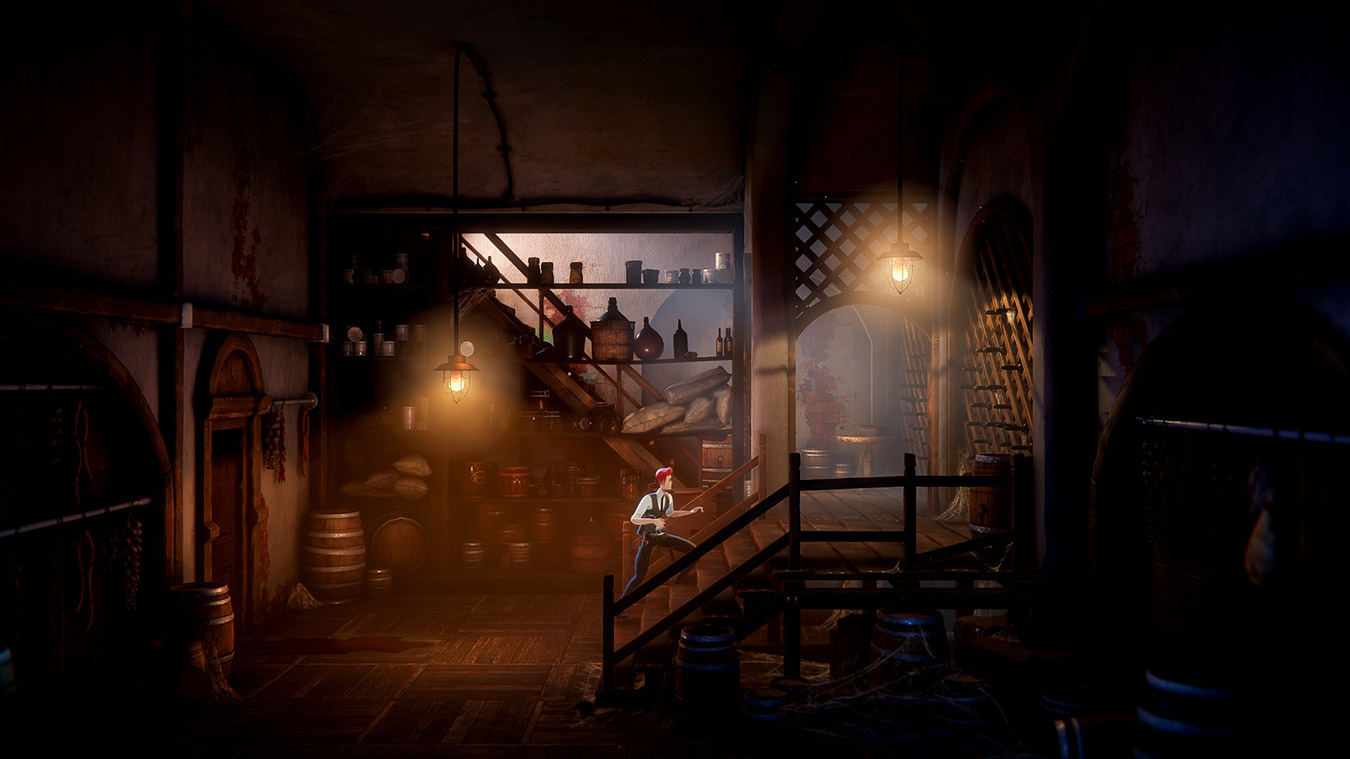 Dive into a twisted world of secret organizations, forbidden rituals, and cold-blooded murders. Enter the consciousness of the victims to explore their memories in search for clues. Take up the last case of Benedict Fox, a self-proclaimed detective bound to his demon companion.
Redfall is an open-world, single player and co-op FPS from Arkane Austin, the award-winning team behind Prey and Dishonored. Continuing Arkane's legacy of carefully crafted worlds and immersive sims, Redfall brings the studio's signature gameplay to this story-driven action shooter.
Wrap up
Whew! That's a lot of Xbox Game Pass goodness right there. There's so much for Game Pass subscribers to get excited about. And if you don't already have a subscription, there's never been a better time to join. If interested, you can do so here. With so much on the Game Pass slate, gamers might be hard-pressed finding the time to play all these awesome games.