Remember how Google and other popular search engines throw automatic suggestions at you as soon as you type in search suggestions on your Windows? Microsoft has now introduced a similar feature for Windows 11 users.
The feature is Suggested action and is Microsoft's latest attempt to simplify your actions on Windows. In this article, we look into how you can use and make the most out of Suggested action on Windows.
How to use Suggested action on Windows 11
With the Suggested action feature enabled, you can schedule your phone calls and events automatically. A new suggestion will pop up as soon as you copy a phone number or set a future date.
Before we get started, though, let's first look at how to enable the Suggested action feature in the first place. Head to the Settings menu to get started and click on System.

 From there, click on Clipboard and then toggle on the Suggest action button.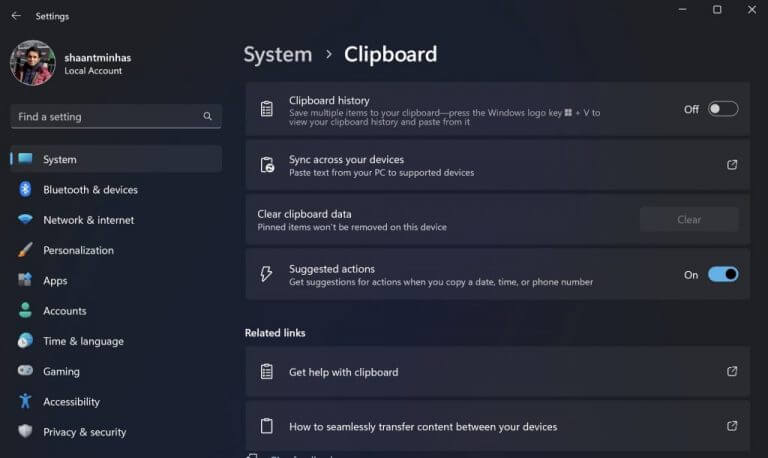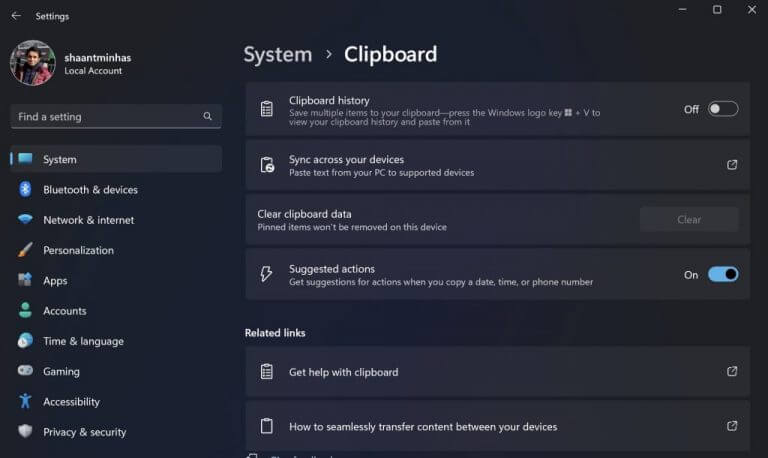 Let's go over how to make a call with Suggested action first. First, you need a calling app for your Windows PC. It doesn't matter which app you use; Zoom, Vimeo, Hangouts, etc., are all excellent options.
Highlight and copy the phone number you'd like to call. Then, right next to the Call number option, select the desired calling app, and follow the on-screen instructions to make your call.
How to use Suggested action for events
Similar to calls, before you use the Suggested action, you must have a calendar event app on your PC. Note that if you're using the default Calendar app, this method will work just as well. To get started, select and highlight a date or time, and click on Create event.
From there, select your desired app, and fill in all the other relevant details for your event from there.
Using Suggested action on your Windows 11
So, that's all about setting up and using Suggested action on your Windows. Note that this feature is only applicable for Windows 11 computers, so if you're on Windows 11, you're out of luck. Even if you're using Windows 11, you first need to have Windows 11 22H2 update installed on your PC before you can use the Suggested action on your PC.