Communication is never easy. Nowhere does this fact hold more water, than when you have to express yourself in written format. Thankfully, as far as online communications are concerned, we've emojis to fall back on.
And if you're a Teams user, you'll be spoiled with options; especially since the time Microsoft revamped all existing emojis of the Teams app. In what follows, we've covered everything and anything you can do with emojis on your Teams app and keep those conversations alive. So let's jump right in.
Sending sticker in Teams
Like many other messaging platforms today, Teams has made using emojis feature a simple affair. Here's how you use emojis in Teams:
When you are sending a message, click on Emoji.
You'll then get a list of emojis to choose from.
Pick a specific emoji that best describes your emotions.
Click on it to add it to your message.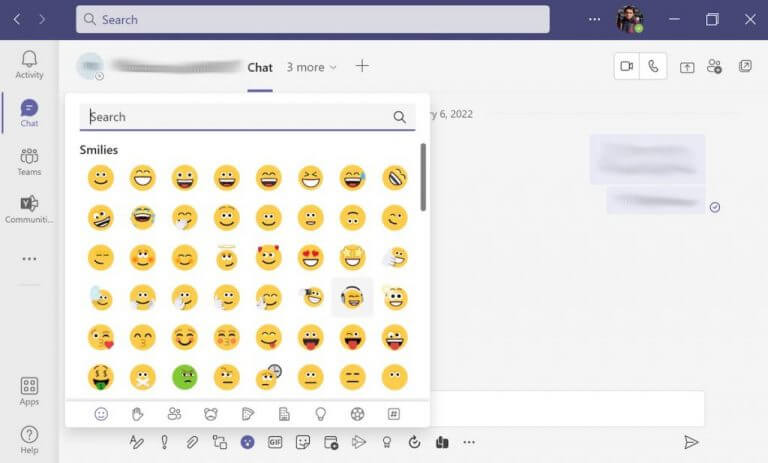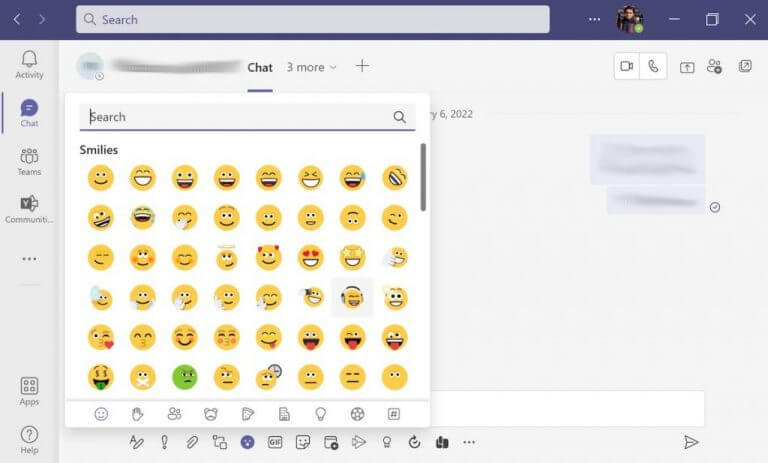 The emoji will be added to your message. All you now have to do is press Send for the emoji to appear along with your message.
React to Chats and Messages
Apart from sending different emojis in your text messages, you also have an option to react to text from your teammates. Liked the opinion shared by colleague? Hover over the text until you get a host of default emojis to pick from. It will be a series of most commonly used Smilies and the thumbs up sticker.
Click on a single emoji and your reaction will appear instantly for everyone to see. Also, the sender of the text will get notified about your reaction.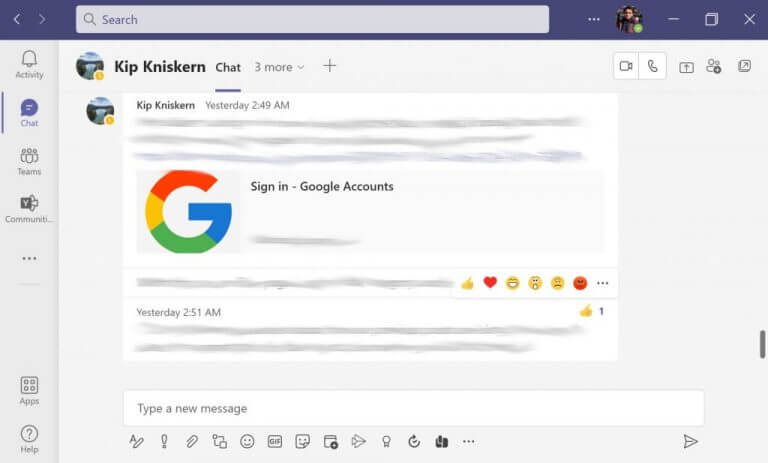 A lot to choose from
In our opinion, what makes Teams interesting are not only the emojis you can send—almost all apps have this feature, but the fact that you get a dearth of options to select from.
In the step 1 above, when you click on Emoji you'll get the list of options to select from. There are Smilies, as shown above. But there are quite a few other emojis as well: Hand gestures, People, Animals, Food, Travel and Activities, are some of the categories that make up the emoji feature of Teams a success.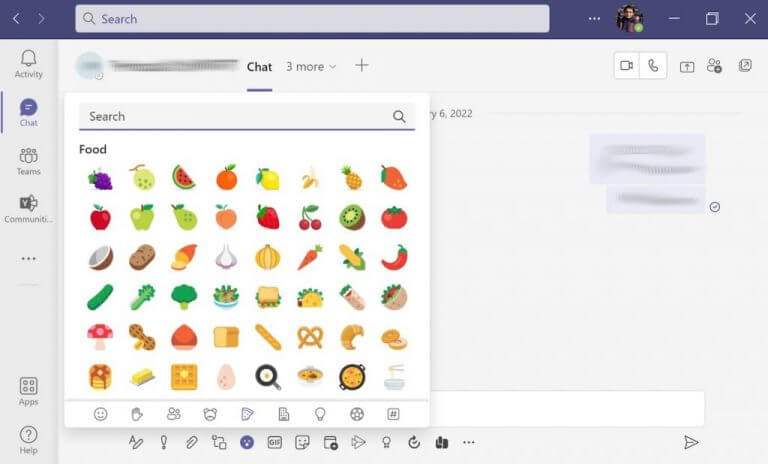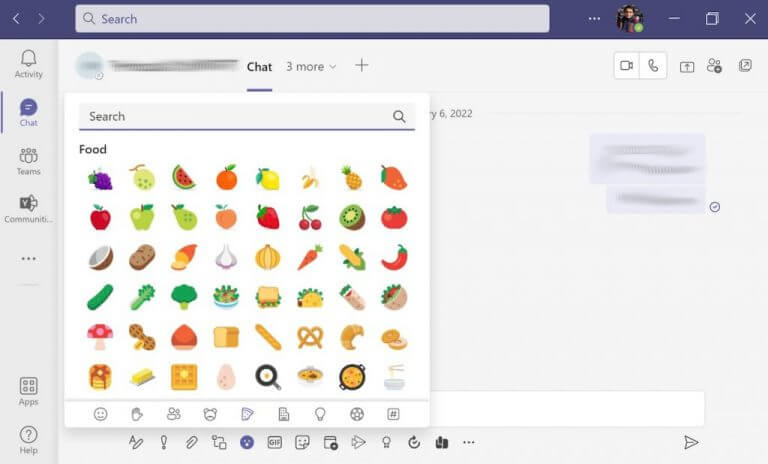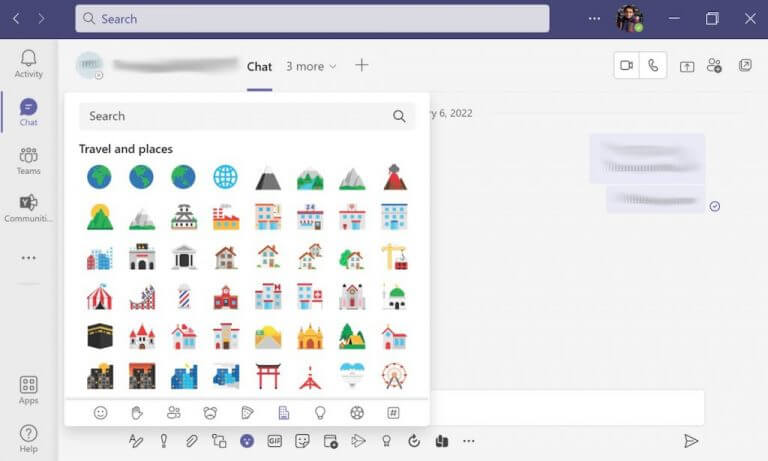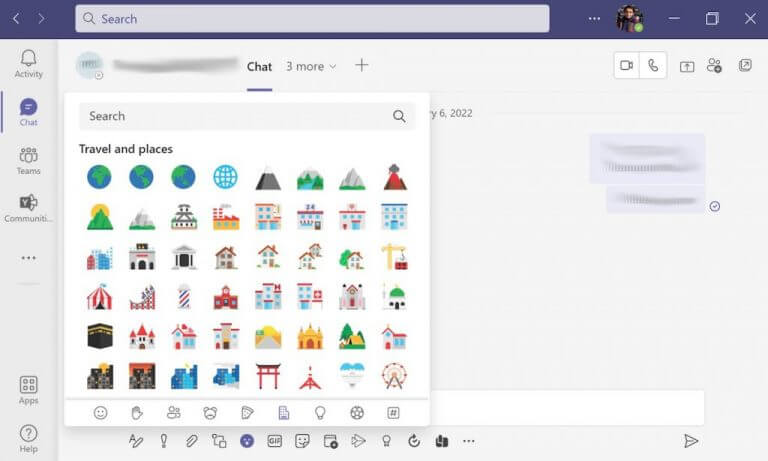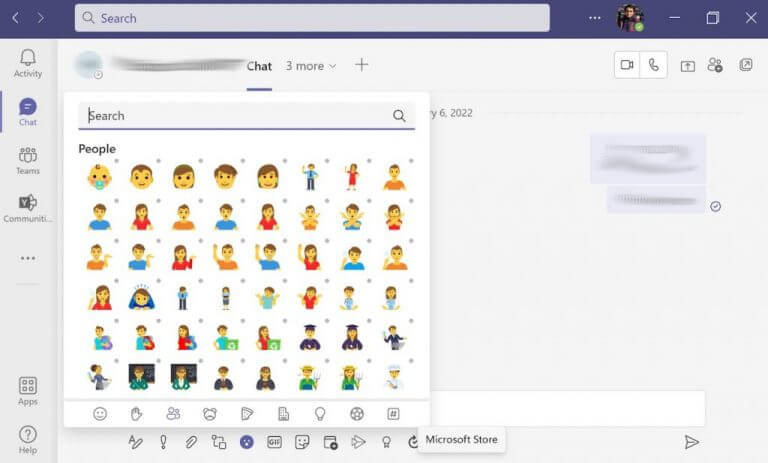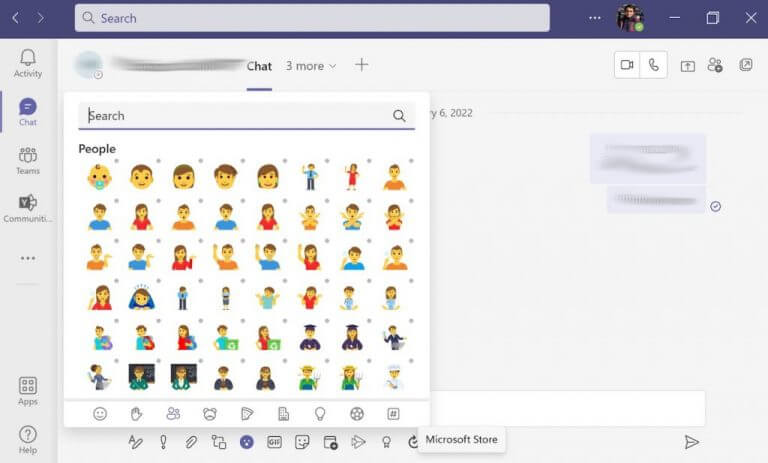 Wrapping it all up
Expressing your feelings through the written word is hard. By using the emojis provided by the Teams app, you can ease the process (and possibly) make your interactions more satisfying. We hope that these pointers helped you in getting the most of the Microsoft Teams. However, don't stop here; we've covered a lot of ground on making the most out of Teams.