Communication is the heart of any business operation both big and small. But if you're a small business that has employees based out of different locations, or are now depending on remote workers and operation due to the Coronavirus, it is especially important. That's where Microsoft Teams comes into the picture.
From its chat-based interface, integrations with other Microsoft apps, or other services, here's a look at how you can get the most out of Teams for your small business.
Manage your small business documents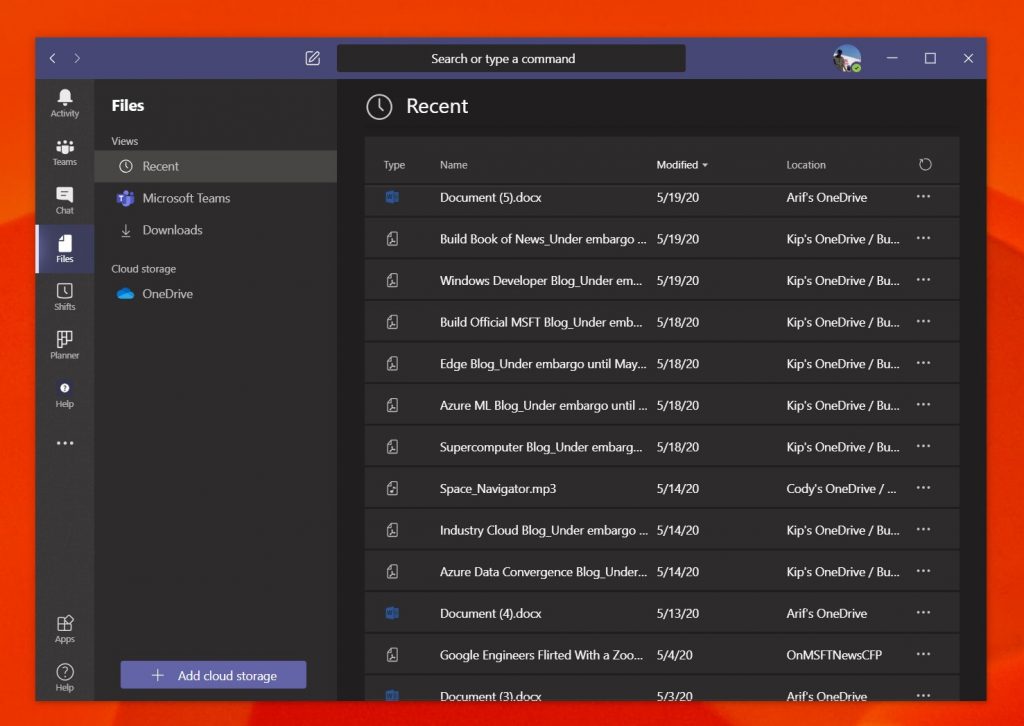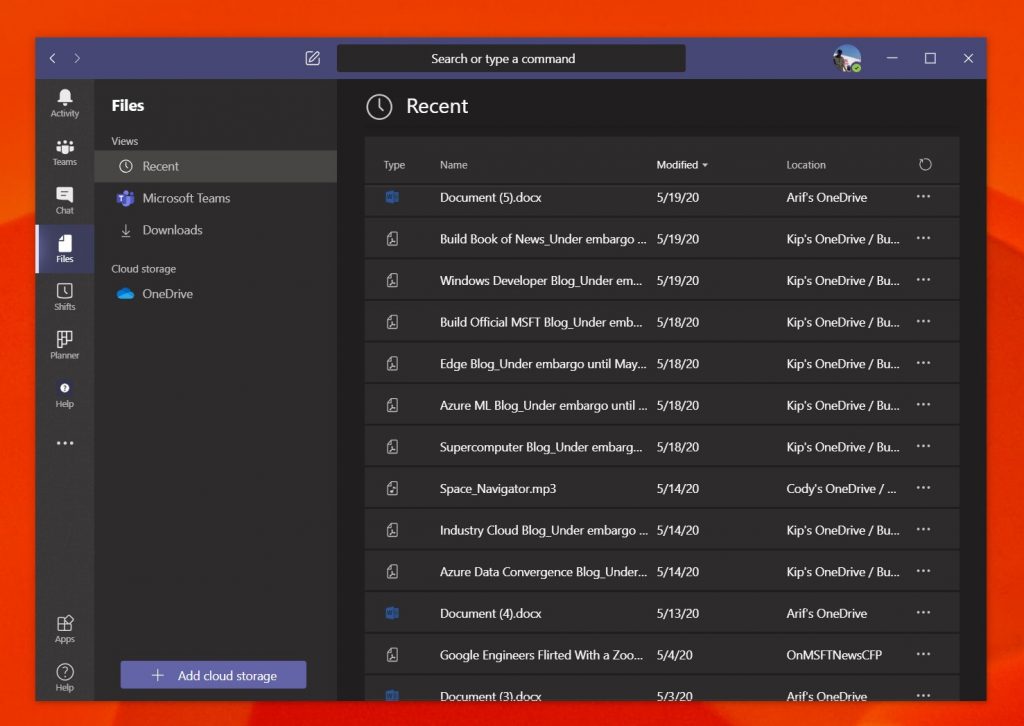 The number one way that you can get the most out of Teams for your small business is to use it to manage your documents. With Teams, Microsoft is using its SharePoint service to create Teams sites, which as we've previously explained, are document libraries for all things shared in Teams. This is because Teams is designed for groups, allowing anyone to see shared documents and files.
For you, this means that anyone you've added to a Team channel can upload files and documents to a channel in Teams, and then have the team access it via the "Files" tab in the right side of the app. This makes it easy to find files and documents without worrying about hunting for links or manually visiting a website to get the files. Even if you prefer to use other non-Microsoft storage solutions, you also can add additional cloud services by clicking the Add cloud storage button on the bottom of the sidebar.
There are also other "apps" you can add to Microsoft Teams, too. These can be from outside of Microsoft and include YouTube, Zoom, Evernote, Adobe Creative Cloud, and so much more. Apps can be added by clicking the Apps icon in the sidebar. Once added, apps will either appear in a tab in a channel, in the sidebar itself. We've explained the process before, so give it a read for a more in-depth explanation. These apps will plug nicely into Teams if you're still using non-Microsoft services before making the jump to Microsoft 365 or Teams.
Manage your tasks from Teams using Microsoft Planner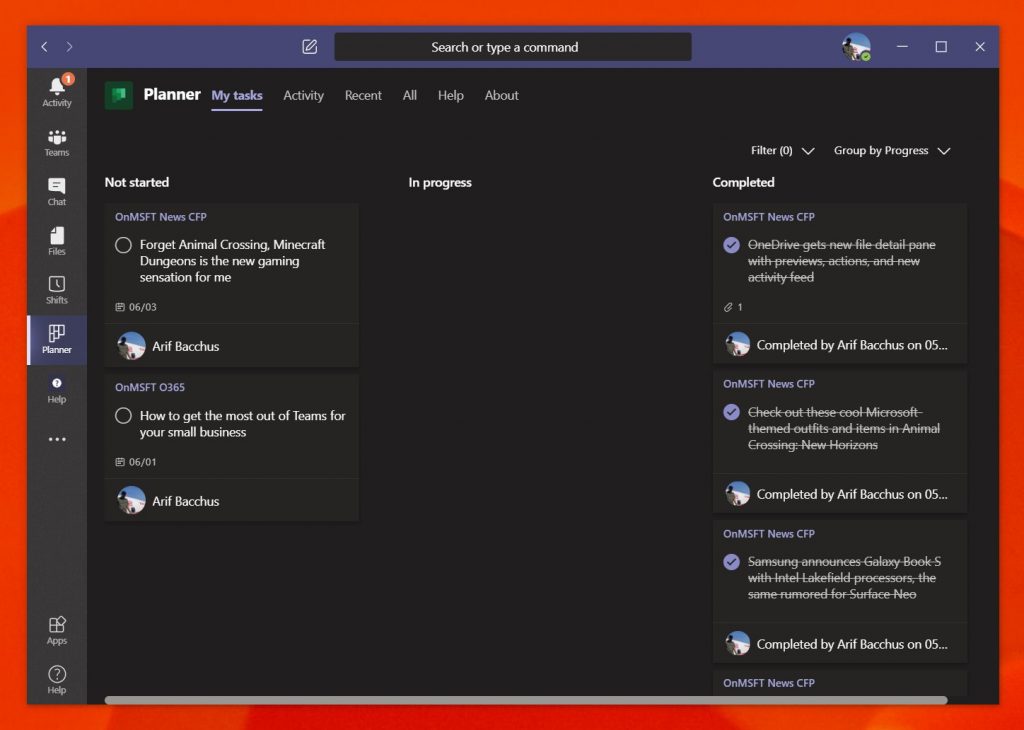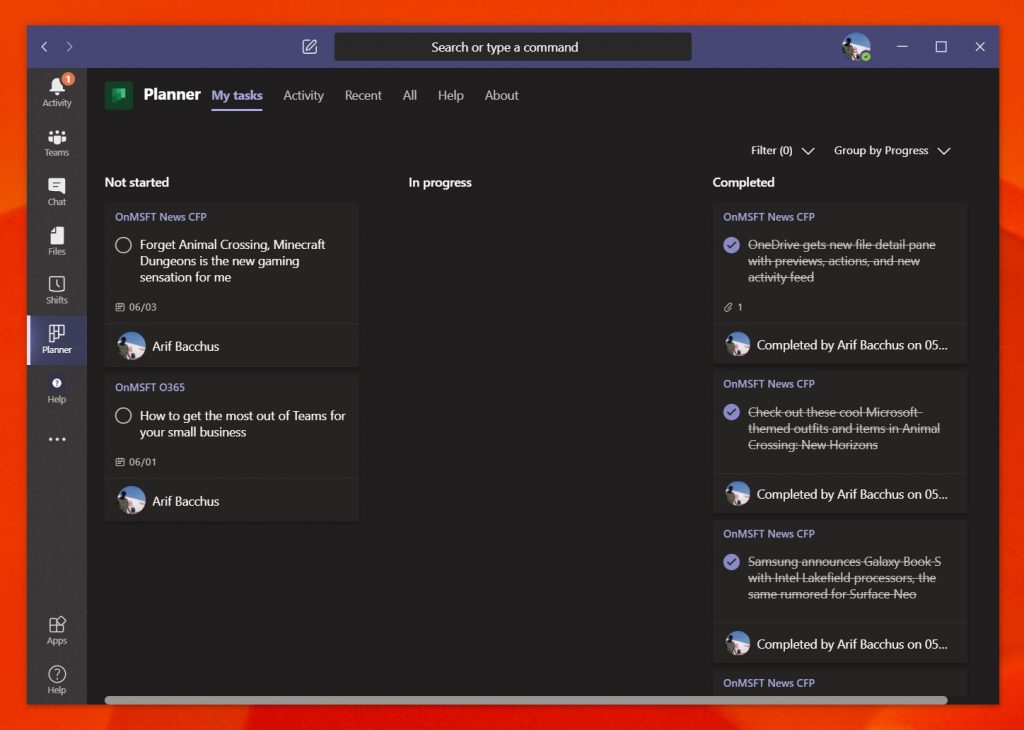 Other than documents, another core area of a business operation is planning and organizing. If it's things such as handling pickups, drop-offs, and more, you'll need to keep track of who is doing what task, and how the task is progressing. Much like with managing documents, this is another area where Teams has your back with its integration with Microsoft Planner.
In Microsoft Planner, the experience is centered around "Plans" that are tied to Office 365 groups. So, if you create a new plan, you'll get a new Office 365 group for it. You also can create Plans based on existing groups, too. Plans will also have their own SharePoint website and OneNote notebook to help set it apart and make it easier to find certain attachments.
To get started, you can log into Planner from tasks.office.com and then create a new plan. Give it a name, and then you'll be sent into the user interface. The Planner is organized in vertical columns, with bucket lists. You can add items to the bucket list, and assign tasks, choose dude dates, add notes, and more. There are even metrics available, to show you a schedule for tasks, and more.
Once you've set up Microsoft Planner, you can easily find it in Microsoft Teams. Just click to it in the sidebar of the app, or find it by clicking the … in the sidebar, followed by Planner. This will open up planner directly in Teams, without having to open a new tab in your web browser.
Manage your workforce from Teams with Microsoft Shifts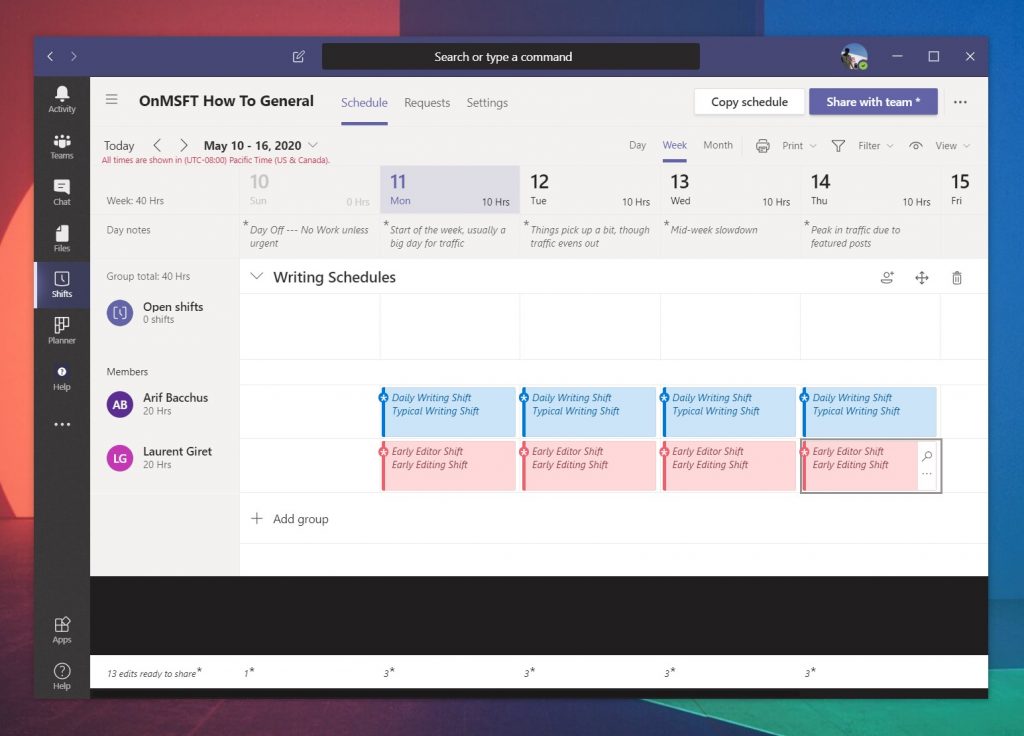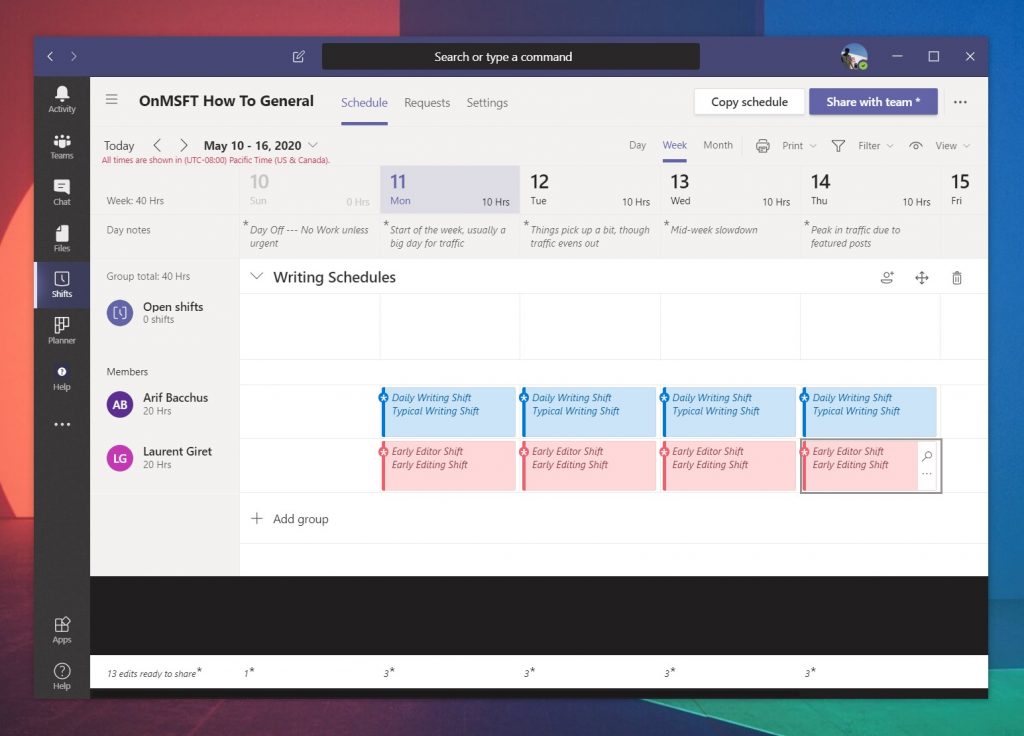 Finally, there is Shifts in Microsoft Teams. Being a small business, you might not have the funds to invest in payroll services like ADP. Teams, though, has integration with "Shifts" a service from Microsoft designed for managers and first line workers to keep track of work hours, and more. When enabled in the Microsoft 365 Dashboard and given the right permissions, your Teams users will be able to use the Teams app to clock in and out of shifts.
Managers, meanwhile, can schedule shifts, add details, swap out shifts, keep things organized, and even download reports. Teams users also have the power to use Shifts to request time off. While it is not as comprehensive as paid payroll services, it does get the job done right, when needed.
Teams can do so much more
These are only the top three ways in which you can get the most out of Microsoft Teams for your small business. We've covered Teams extensively over the past couple of months. Be it Yammer, and so much more, there's a lot to like about Microsoft Teams. If you want to learn more, our news hub has you covered.