One of the features of Microsoft Teams is the ability for users to tag an entire channel. This can be helpful when you want to get the attention of every member of the channel, but if you're someone who likes to focus on your work, then you might become annoyed when you get spammed with company-wide Teams channel notifications that aren't related to you. Stephanie Stimac, a Microsoft employee, recently expressed her frustration about this, and today, we'll be describing how you can turn it off so you can stop the pain.
Visit notification settings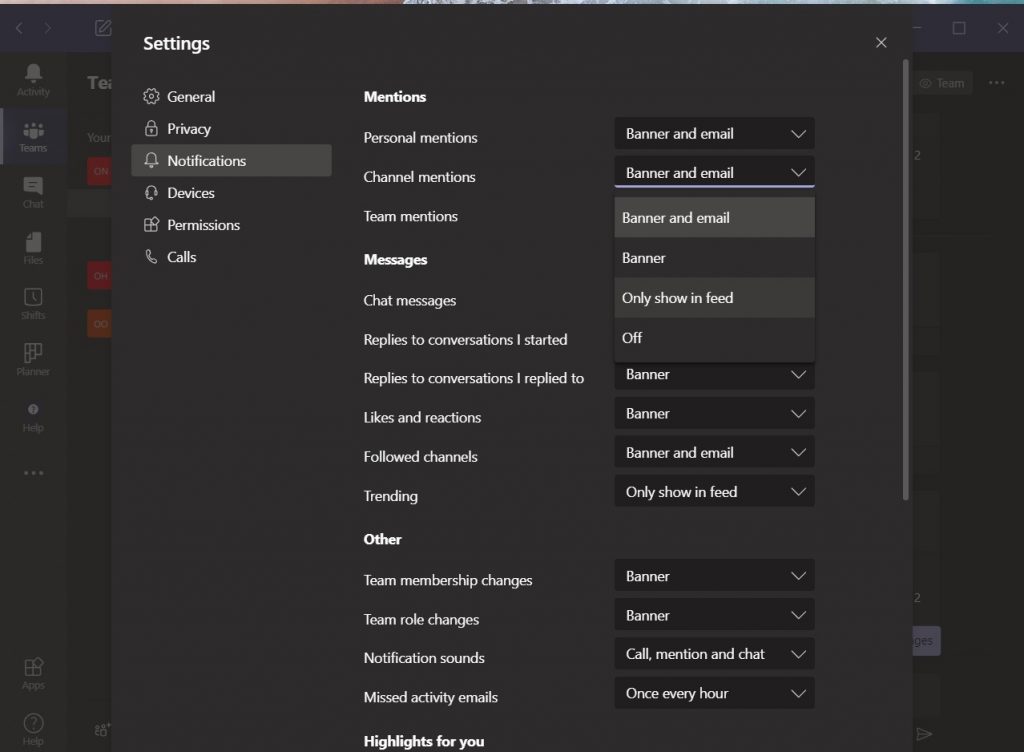 As we described before, you can visit the notification settings in Microsoft Teams to control channel-wide mentions. To get there, click or tap on your profile picture in the top-right corner of the screen. After that, click or tap Settings. Next, head to notifications. From there, you'll want to click the down arrow next to channel mentions and turn it off. You also should do the same for team mentions too. This will turn off the notification, but if you prefer, you can set it to only show in feed, so you don't get a tile or banner notification, but rather a silent notification in your Teams activity feed.
…Or use the Progressive Web App instead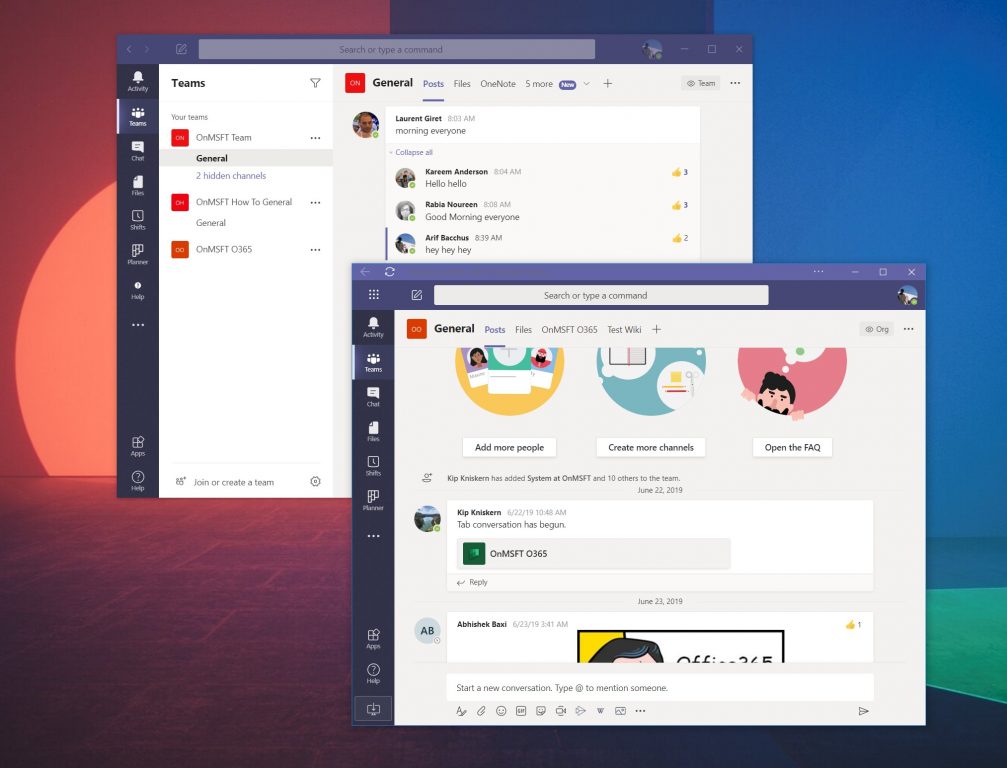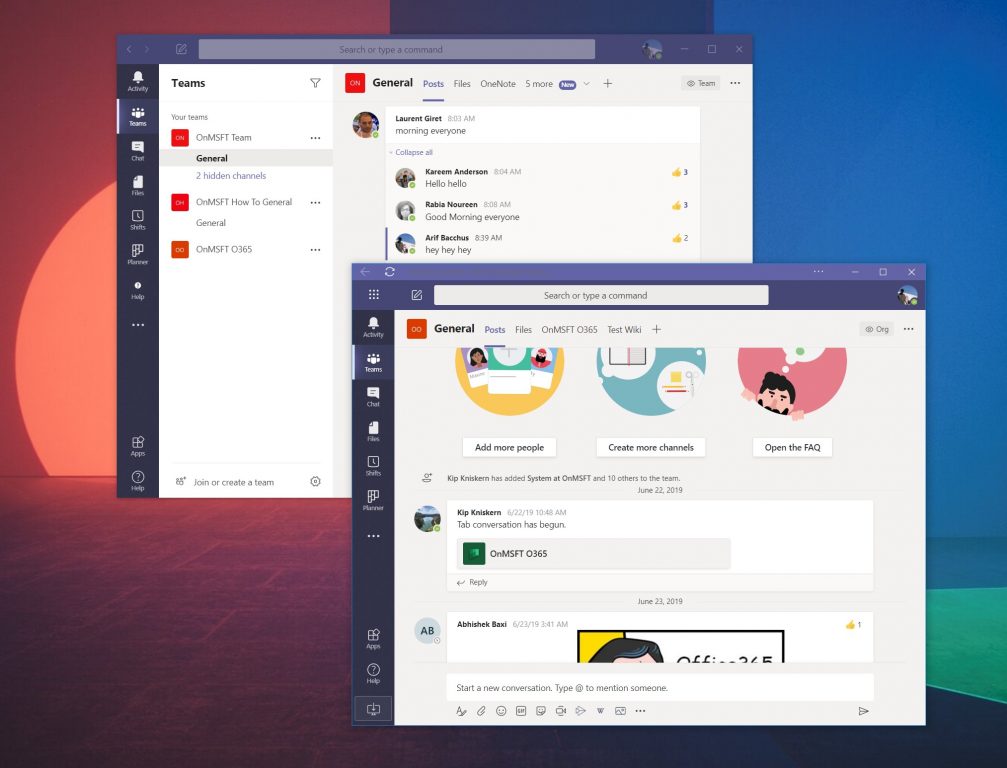 As pointed out by Chris Randall on Twitter, sometimes notification controls in Microsoft Teams might not work at all. Or, as pointed out by Lyle Dodge, people might tag the channel they are posting to, so you might end up getting notification badge for that channel.
Though we haven't experienced it yet (and so can't verify these two experiences) we assume that even if you change your settings, you might still end up getting a notification. If this is the case, then you might want to use the Microsoft Teams Progressive Web app to avoid channel or team notifications altogether.
Just as we described when we talked about opening multiple Teams channels, you can do this pretty easily. To get started, you'll want to sign in with your Microsoft Teams account on the web through your browser of choice. This works best in Chrome or the new Microsoft Edge. Once signed in, be sure to dismiss the purple notification that asks about notifications. If you do, you won't get any notification in Microsoft Teams, which is what we want.
In Microsoft Edge, once done, you can create the Progressive Web App by clicking the . . . button in the top right corner of the screen. After that, click where it says Apps. You'll then see the Teams logo, and you'll want to click Install this site as an app. This will then pop-out Teams into its own window, with a purple title bar, and experience similar to the native desktop app.
For Google Chrome, click the downward-facing dots in the top right corner of the screen. After that, click More Tools, followed by Create Shortcut. Be sure to click the Open as window checkbox, and then click Create. You'll then get a Teams Progressive Web App.
The Teams Progressive Web app will look and feel just like the native desktop app. There isn't much difference between them. However, since notifications in the Progressive Web App are handled through the web browser, if you dismiss the initial option which asks for them, you'll have a clean experience, where all your notifications just show up in Activity, without any sounds or alerts.
Other tips
Controlling channel and team mention notifications are just one of the many features you can tweak. Over the past few months, we've covered Teams extensively. We talked about how you could use Power Apps, how to create a custom video, speaker, and audio setup, and even looked at some of the settings you might want to change. Our Teams hub has you covered, so be sure to check it out.