Fortunately or unfortunately, there comes a time in everyone's life when they've worked in an office (or some other institutional) setting for so long that they find themselves soon at a place where they have to send bulk emails to all employees or clients. Maybe that time has come for you as well.
Or perhaps you're just the regular Outlook user who, for some reason, has to reach out to a bunch of people for a one-time affair. Whatever your specific case, by the end of this piece, you'll be able to send mass Outlook emails in a single go.
How to send personalized mass emails in Outlook
Before you begin, I recommend you type the draft copy for your email separately—either a Notepad or Word document would suffice. Or you could even write it out on an online document app. I've always found the clutterless interface of simple writing software much more productive for writing out anything more than a paragraph, and in case something goes south with your email, you'll also have the draft email copy with you.
In this article, we'll stick with Word though.
So, launch the app, type out your email, and after you've written out the main body, head to Mailings > Start Mail Merge > E-mail Messages.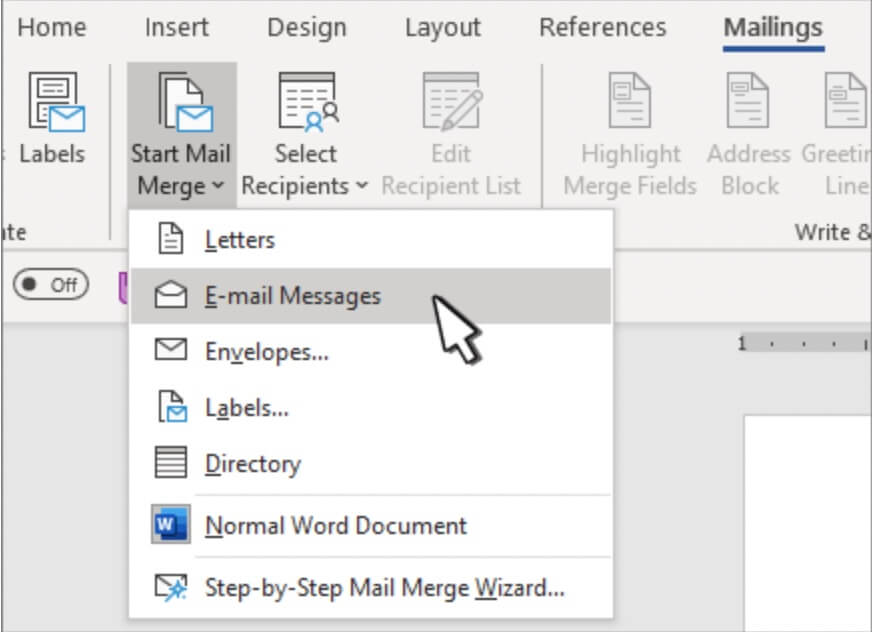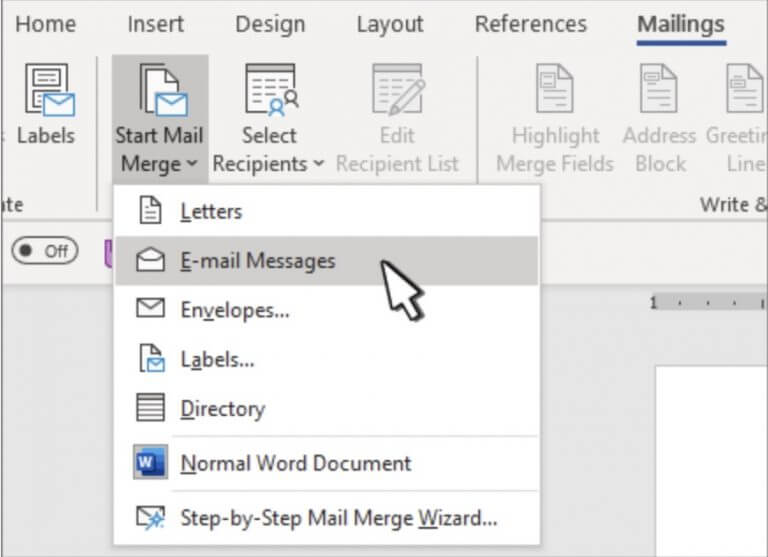 Now, select your email recipients by clicking on the Select Recipients tab, right under the Start Mail Merge option. 
From here, you've three options to pick from: Type a New List, Use an Existing List, or Choose from Outlook Contacts. Depending on whether you have a contact list from beforehand or not, choose one of the options from these three. 
Finally, find and click on Finish & Merge. From there, click on Send Email Messages… As soon as you do this, a new dialog box will open, letting you select everything from the sender address, subject line, and mail format. Finally, click on OK, and your mass mail will be sent. 
Personalizing your email
You definitely don't want to send the same boilerplate email to everyone. And this is where personalization will come to your rescue. By default, Outlook lets you tweak your email greeting to address the receipt directly. Here's how:
Head to Mailings > Greeting Line.
You'll be able to change your greeting line from here; after you're done, click OK. Also, you have the Insert Merge Field feature. Through this option, you can tweak all instances for the name, title, or email addresses you've used in your email copy. So, that's how you can personalize your Outlook email for good.

Sending personalized mass emails on Outlook
For most users, sending mass emails is not a regular affair. If you're one such user, then the method above will do the job for you just right. However, if this is going to be a regular affair then you'll need far more features than you can get on Outlook; in that case, you'll find that investing in specialized mass mail software will be much more beneficial in the long run.