Whether you're a student, an educator, or anyone seeking personal growth, mastering the art of public speaking can significantly impact your life. Educators play a vital role in nurturing these skills in students, equipping them with the tools to become confident public speakers. One innovative tool that has gained prominence in this domain is Speaker Coach, already included in the Microsoft 365 suite of products. Public speaking not only enhances self-confidence but also prepares individuals for success in various aspects of life.
Mastering Public Speaking with Microsoft Learning Accelerators
Public speaking can be a daunting task for many students, but Microsoft Learning Accelerators provide a solution that empowers students to become confident and effective communicators. These accelerators are an integral part of well-known tools like Microsoft Teams, OneNote, PowerPoint, and Word, offering a range of foundational and future-ready skills to help students excel in their academic and professional journeys.
Speaker Coach: Your virtual speaking companion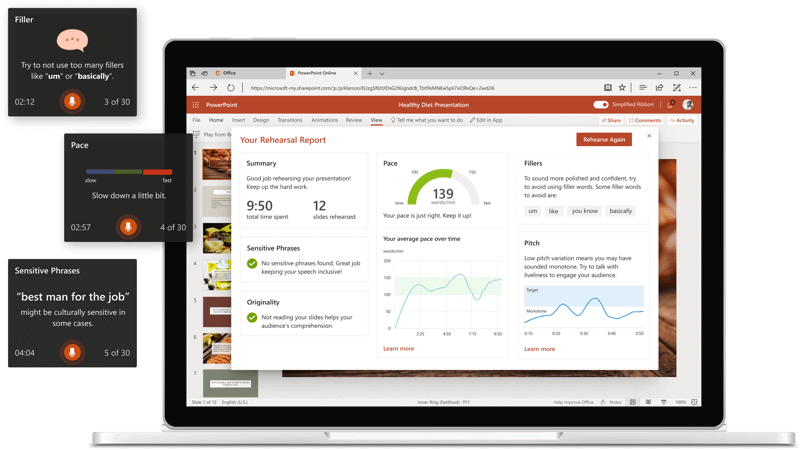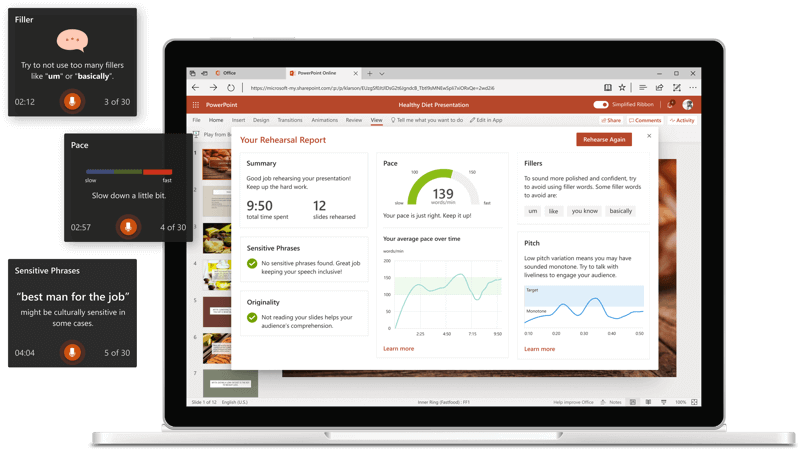 One standout Learning Accelerator is Speaker Coach, a free and readily available tool designed to assist students in honing their public speaking prowess. Whether presenting a classroom report, discussing financials at work, or sharing ideas from a podium, effective public speaking is crucial. Speaker Coach, available in PowerPoint and Clipchamp, serves as a virtual assistant, providing personalized insights and guidance to help students improve their public speaking abilities.
Speaker Coach goes beyond traditional methods by utilizing advanced technology to provide tailored feedback to students. Through audio analysis, it assesses pace, pitch, filler words, and pronunciation. With its expert-like capabilities, Speaker Coach replicates the experience of having a public speaking trainer, ensuring that students receive valuable insights without external critiques. This approach fosters a comfortable environment for even the most apprehensive students to practice and enhance their public speaking skills.
Embrace Speaker Coach in PowerPoint for Enhanced Confidence
Empower your students to conquer public speaking anxiety with Speaker Coach in PowerPoint. This versatile tool is accessible for practice whenever students desire. To begin, open PowerPoint and log in with a Microsoft account. Speaker Coach is available on PowerPoint desktop app and PowerPoint for the web across Windows, Mac, and iOS platforms. For optimal performance, ensure that the Office user interface language aligns with the desired language for Speaker Coach.
How to get started
Using Speaker Coach is simple and user-friendly. Here's how:
Open your presentation in PowerPoint on the web or within the app.
Sign in with your Microsoft account (hotmail.com, outlook.com, live.com, msn.com), or your Microsoft 365 work or school account.
Navigate to the Slide Show tab and select Rehearse with Coach.
If you've disabled the Simplified Ribbon, access Speaker Coach through the View tab.
Your presentation will open in full-screen mode, like a Slide Show, press Esc to exit out of full-screen mode.
Click Start rehearsing when you're ready to begin rehearsing.
As you speak, Speaker Coach provides on-screen guidance, offering insights on pacing, language, and more.
Once you've completed your rehearsal, exit the full-screen view. You'll receive a Rehearsal Report summarizing your performance and recommendations.
Comprehensive feedback with real-time insights
Speaker Coach generates a personalized rehearsal report at the end of each practice session. This comprehensive report is tailored to the specific practice session, featuring interactive feedback and analysis. The report covers various metrics that influence audience perception, including:
Elapsed Time and Slide Count
Filler Word Usage
Repetitive Language
Inclusiveness in Language
Speaking Pace and Suggestions
Pitch Variation
Originality in Delivery
Pronunciation Accuracy
Speech Refinements
Optional Body Language Analysis
Rehearse, Improve, Excel
Experience the transformative power of Speaker Coach for yourself and your students. This invaluable tool is available for free in PowerPoint and Clipchamp, with integration into Microsoft Teams on the horizon. Amplify your public speaking skills and support your students in their journey to becoming confident communicators.
To delve deeper into the art of public speaking, explore the wealth of Microsoft resources available. Equip yourself and your students with the skills needed to captivate audiences and convey ideas effectively.