Last week, Microsoft released PowerToys, a new project which seeks to add extra productivity features to the Windows desktop. PowerToys will encompass a suite of utilities aimed at power users and enthusiasts, with development direction guided by the community.
The initial release comes with just two modules, a shortcut key guide and FancyZones. We've already covered the former, so today we'll give you a tour through FancyZone's features.
Introduction to window layout managers
FancyZones brings many of the benefits of tiling window managers to the Windows desktop. The module allows you to define fixed layouts on your display, which app windows then align themselves to.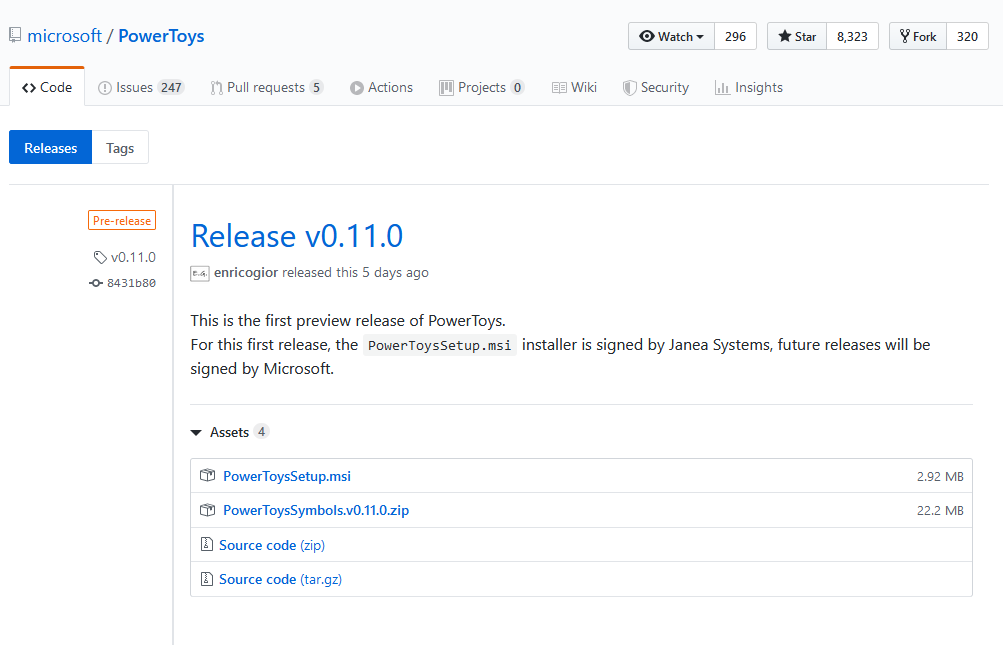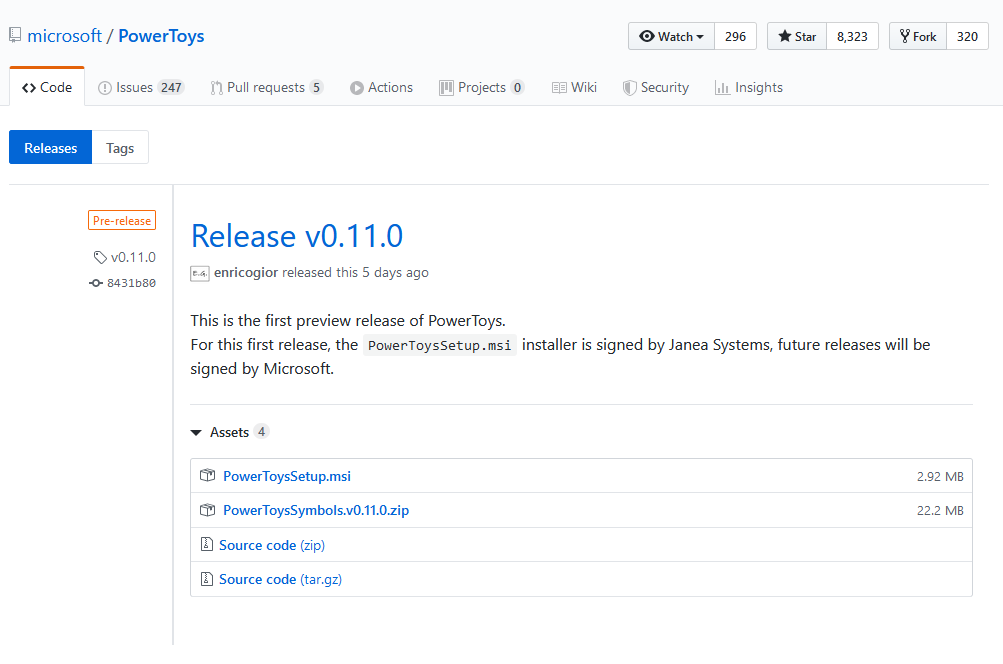 Windows 10 already has basic support for this. Its Snap feature lets you drag windows to the edge of your monitor. They'll then be resized to fill a half or a quarter of the screen. That's where Snap's functionality ends.
With FancyZones, you can define complex window layouts. You can have four columns, or three rows, or four columns and three rows (for a total of 12 cells) in a custom grid layout. There are few limitations as to the layout you can produce. You get to customise your desktop so you can comfortably work with a multitude of windows at once.
Getting started with FancyZones
You'll first need to download and install PowerToys from its GitHub page. The installer doesn't yet carry a Microsoft signature, although subsequent releases will. Run the installer and follow the prompts to install PowerToys.

Once it's running, you'll find a new PowerToys icon in your system tray. Double-click it to open PowerToys' settings panel, where you can choose which modules to enable. Make sure FancyZones' toggle button is turned on. Next, click the "FancyZones" page in the left navigation menu.
Defining your zones
The first step in using FancyZones is to configure your window layout. Click the "Edit zones" button to define the window regions on your desktop. You can pick from a number of preset options, use a grid, or setup custom regions in arbitrary locations with the "Custom" tab.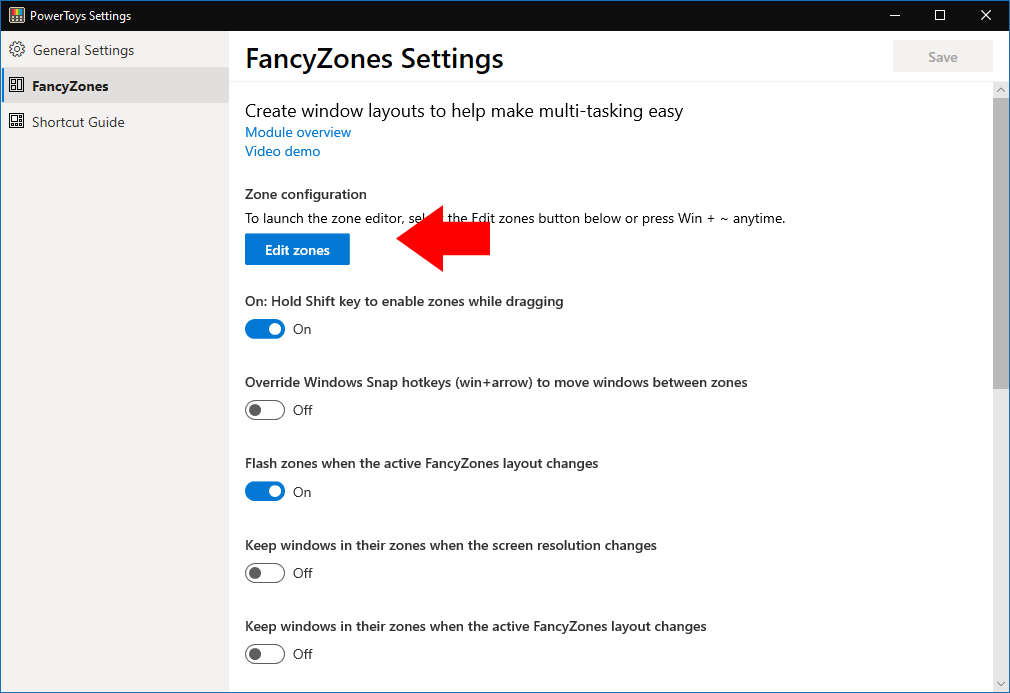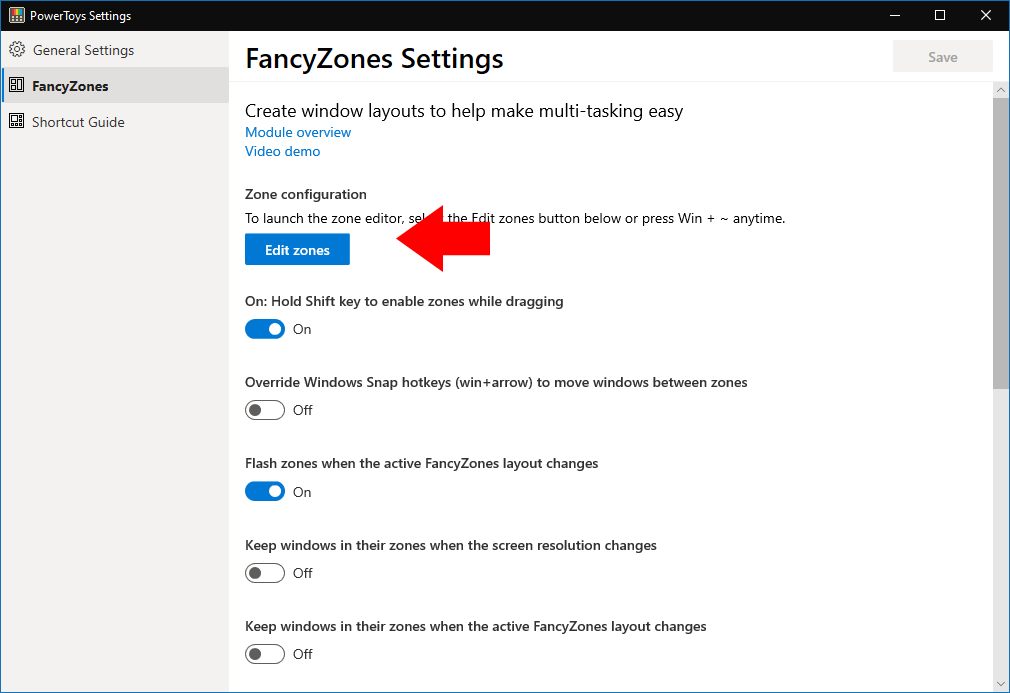 At the bottom of the zone editor, there's an option to add spacing between each zone – this can help you to focus on individual apps. Once you're done configuring your layout, click the "Apply" button to start using it.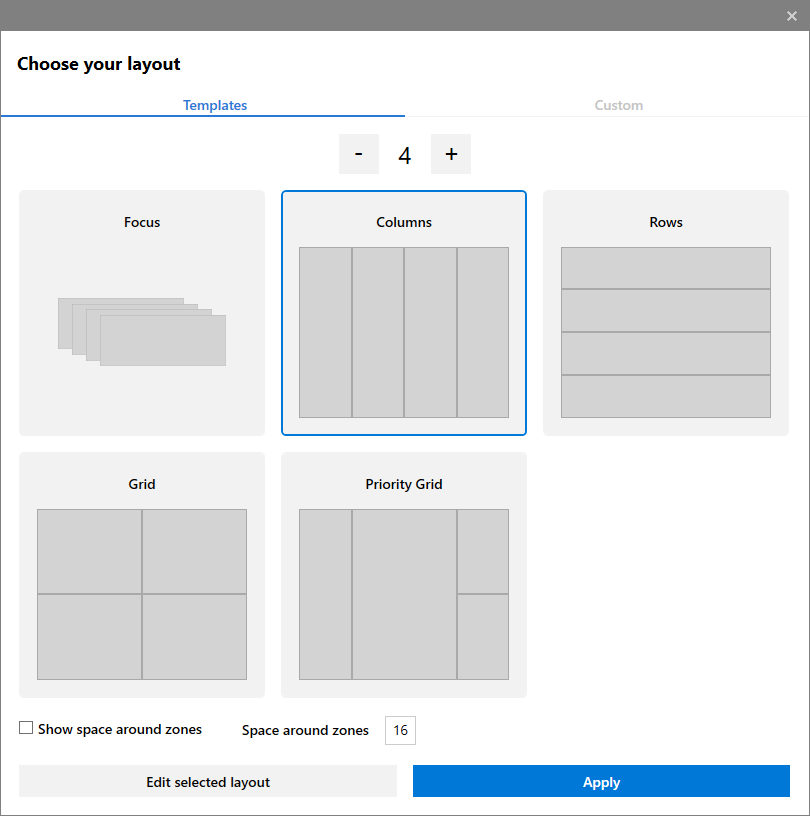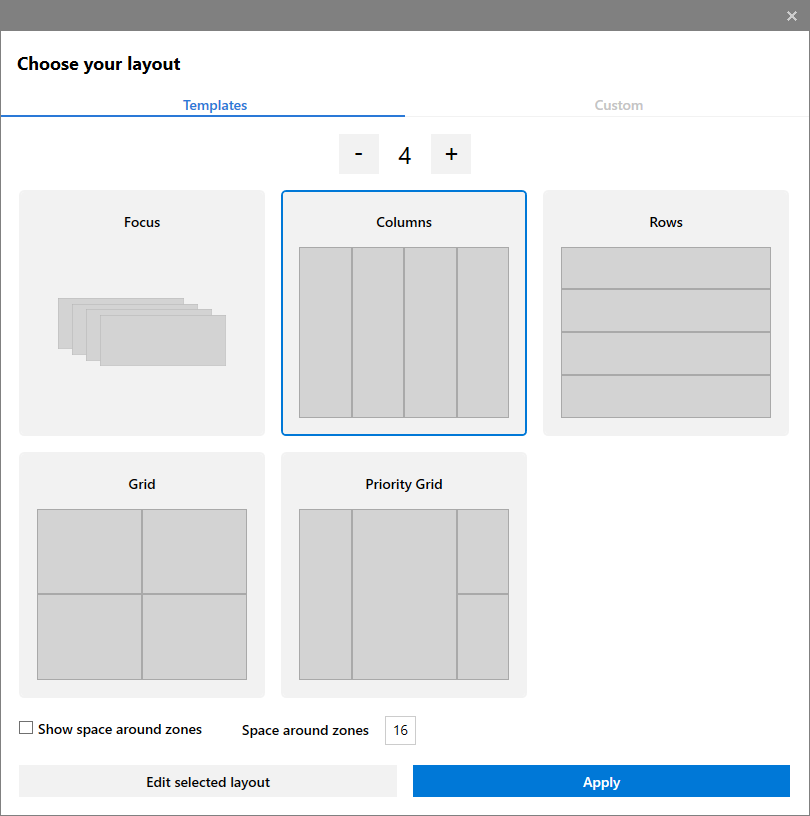 You're now ready to arrange windows with FancyZones! With the default settings, you can use the shift key to drag a window into a zone. While moving an app's titlebar, hold shift to see the zones you can drag it into. Drop the window over a zone and it will automatically resize to fill the region.
FancyZones settings
Although it's still in a pre-release state, FancyZones already has several configuration options. Most are fairly self-explanatory but we'll highlight a few that are worth knowing about.
The option to "Override Windows Snap hotkeys" allows FancyZones to completely replace Windows 10's Snap functionality. This means hotkeys such as Win+Right will no longer snap windows to half of your monitor, instead moving them between your FancyZones regions.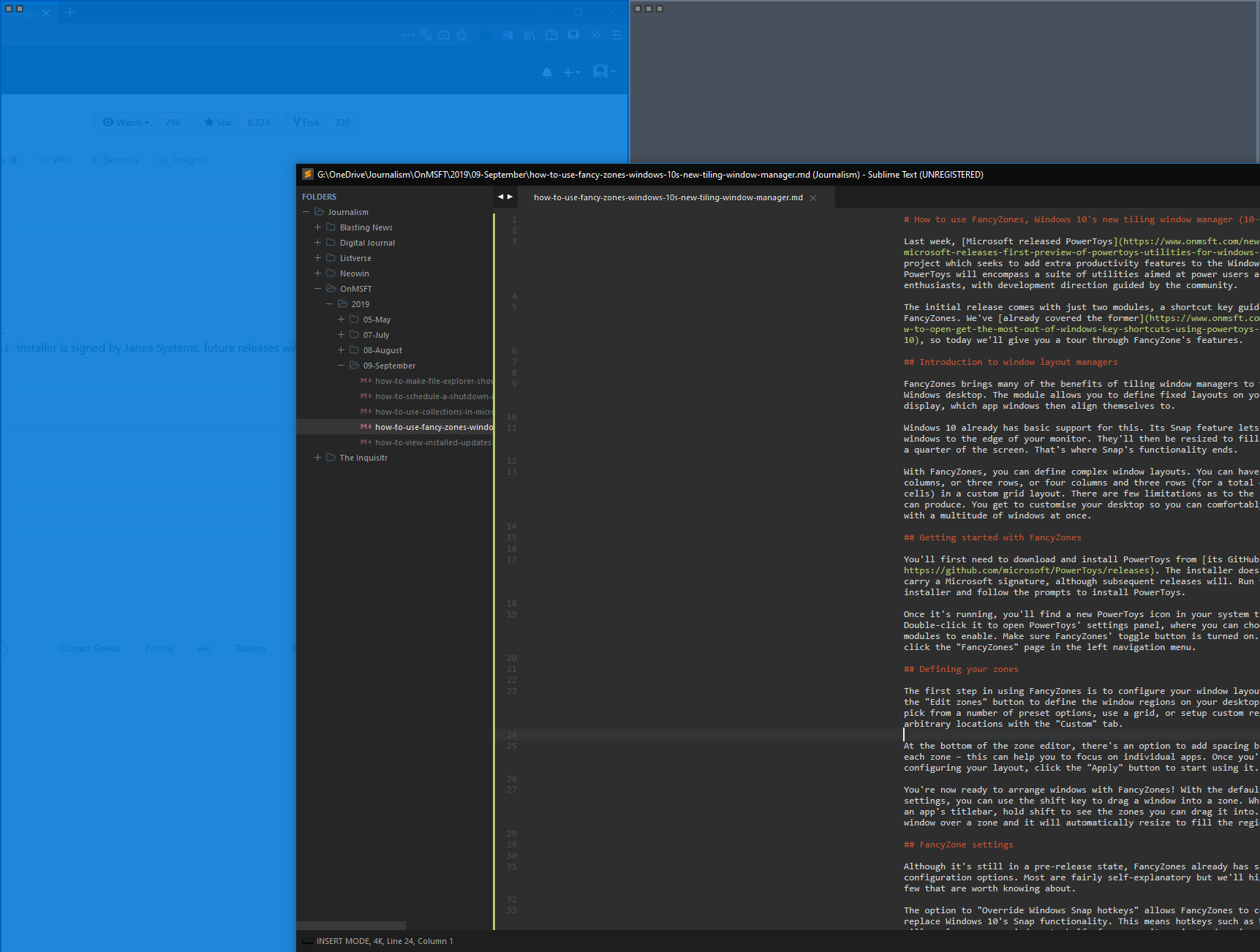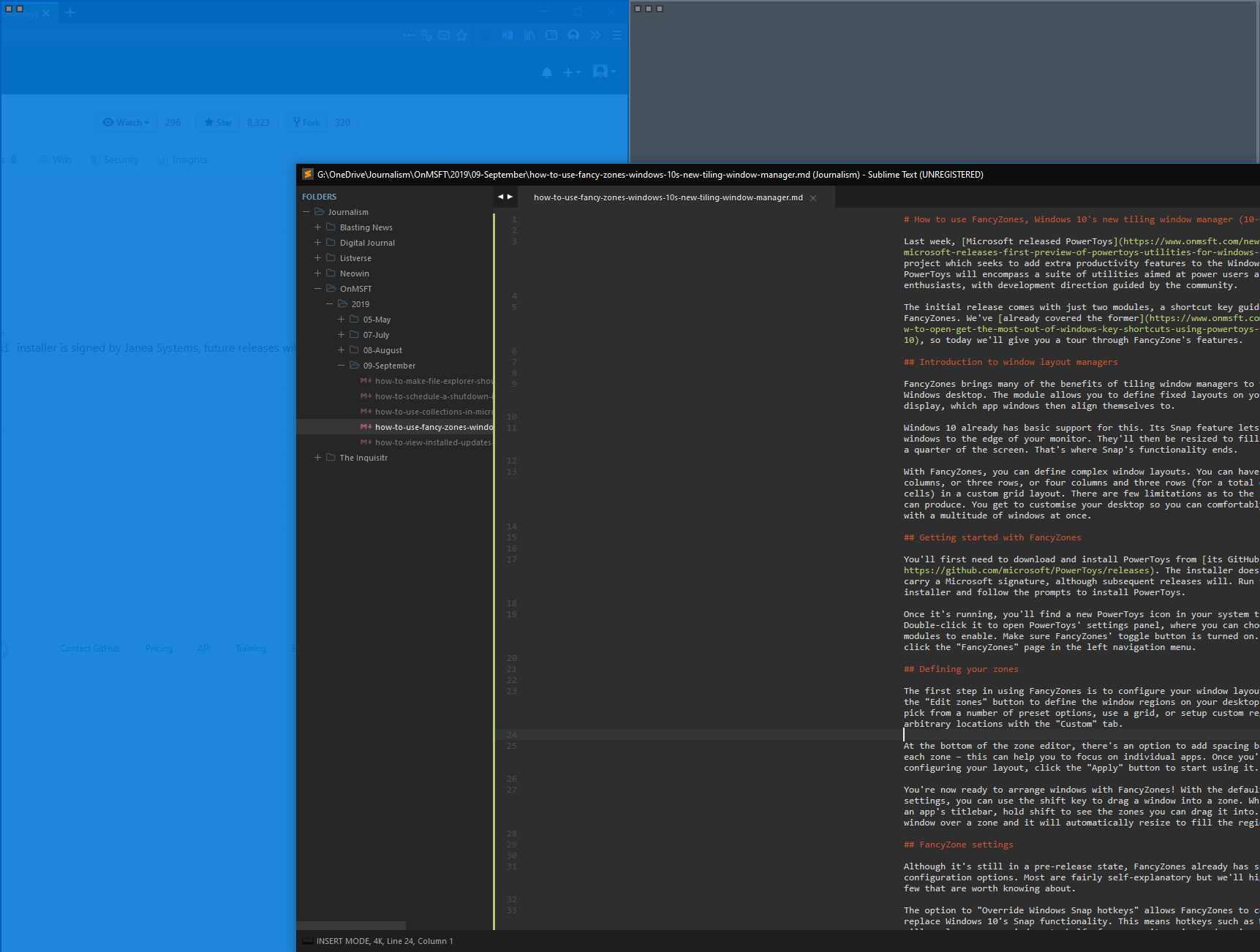 Another option, "Move newly created windows to their last known zone," allows windows to remember the region in which they were last used. If you always keep Outlook in one region and Edge below it, turning on this option means you won't need to manually drag those apps into their zones each time they're launched.
FancyZones is still very new and remains in active development. A backlog of issues and ideas is being maintained, with community input welcomed.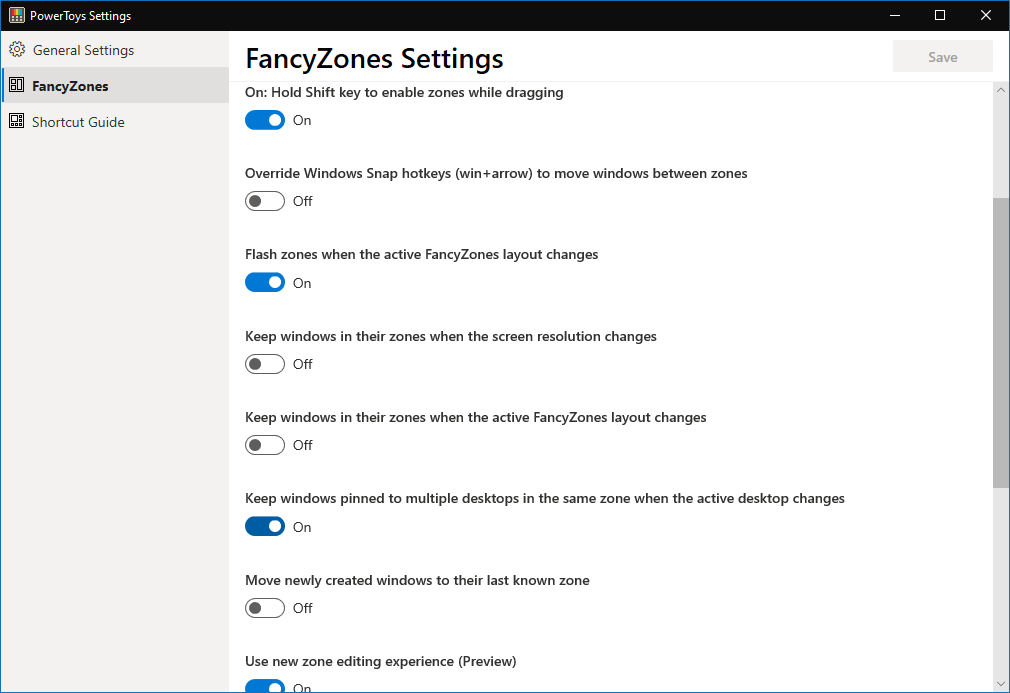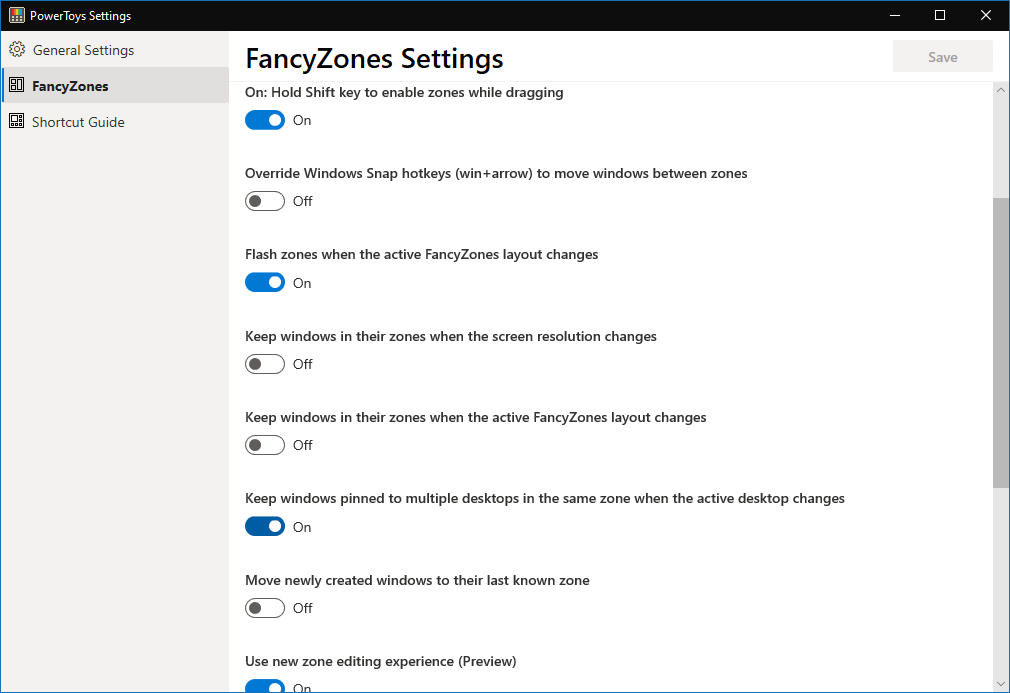 One of the most serious issues with FancyZones today is its lack of support for multiple monitors. At present, using the default "new zone editing experience," only your primary monitor will work with FancyZones. It's not yet possible to define layouts for your secondary displays, which restricts the app's usability. The old experience does have limited support for mulitple monitors.
Despite the current limitations, FancyZones brings some much-needed window management functionality to the Windows desktop. The whole PowerToys project is still in very early days, with much more functionality planned to be added over time.