In a new update, you can now enable Edge automatic profile switching, so the browser will use a certain user profile for opening links in Microsoft and other third-party applications.
Previously available in Edge Canary build 81.0.413.0 and above, the update brought the feature to Edge's Stable Channel. The new-to-you feature is called Edge automatic profile switching.
Other Chromium-based browsers like Google Chrome allow specifying the profile to use for links, but the process is a bit more complicated forcing you to make command line and Windows Registry changes.
Edge looks to make the process a whole lot easier. Once set up, if Edge detects a link that is a personal or work link, the browser will automatically prompt you to switch to the appropriate Edge profile.
Edge automatic profile switching is greyed out
Edge automatic profile switching is enabled by default. However, if the Edge automatic profile switching is greyed out and you can't select it, there's a reason for it. You need to make sure you have at least two profiles attached to your Edge browser.


If you need to add a profile to Edge, click the profile tab and click Add profile.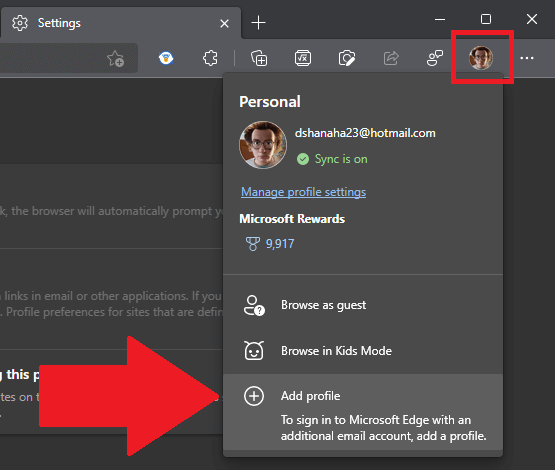 You will need to login to your Microsoft work or personal account in order to add it to your Edge browser.
Enable Edge automatic profile switching
Once you have at least two profiles on Edge, here's what you need to do to set up automatic profile switching.
1. Open Microsoft Edge.
2. Click the three-dot menu in the upper right and then click Settings.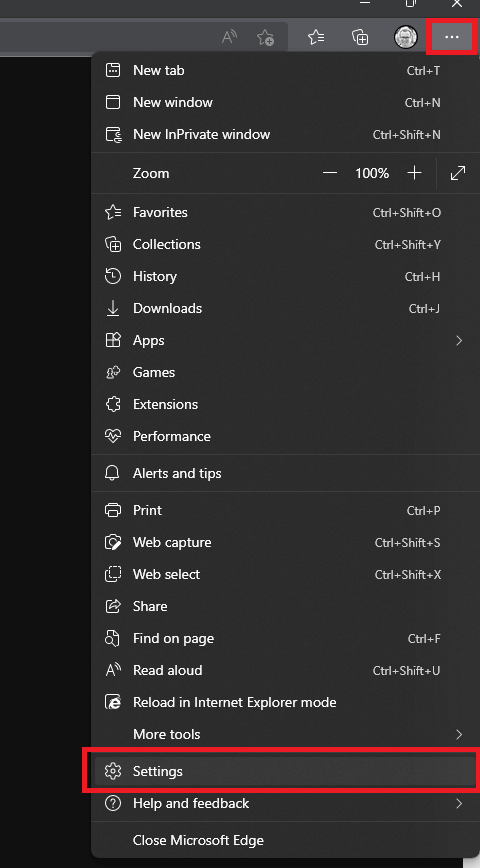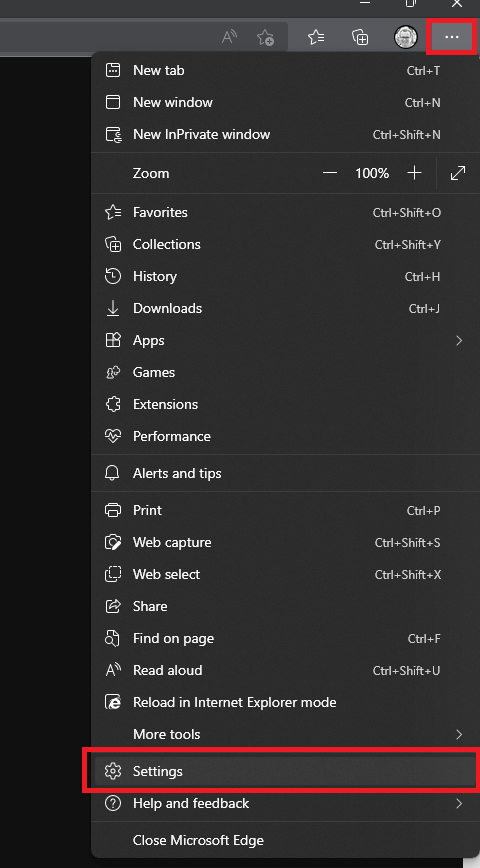 3. In the left pane, click Profiles.
4. In the right pane, click Profile preferences.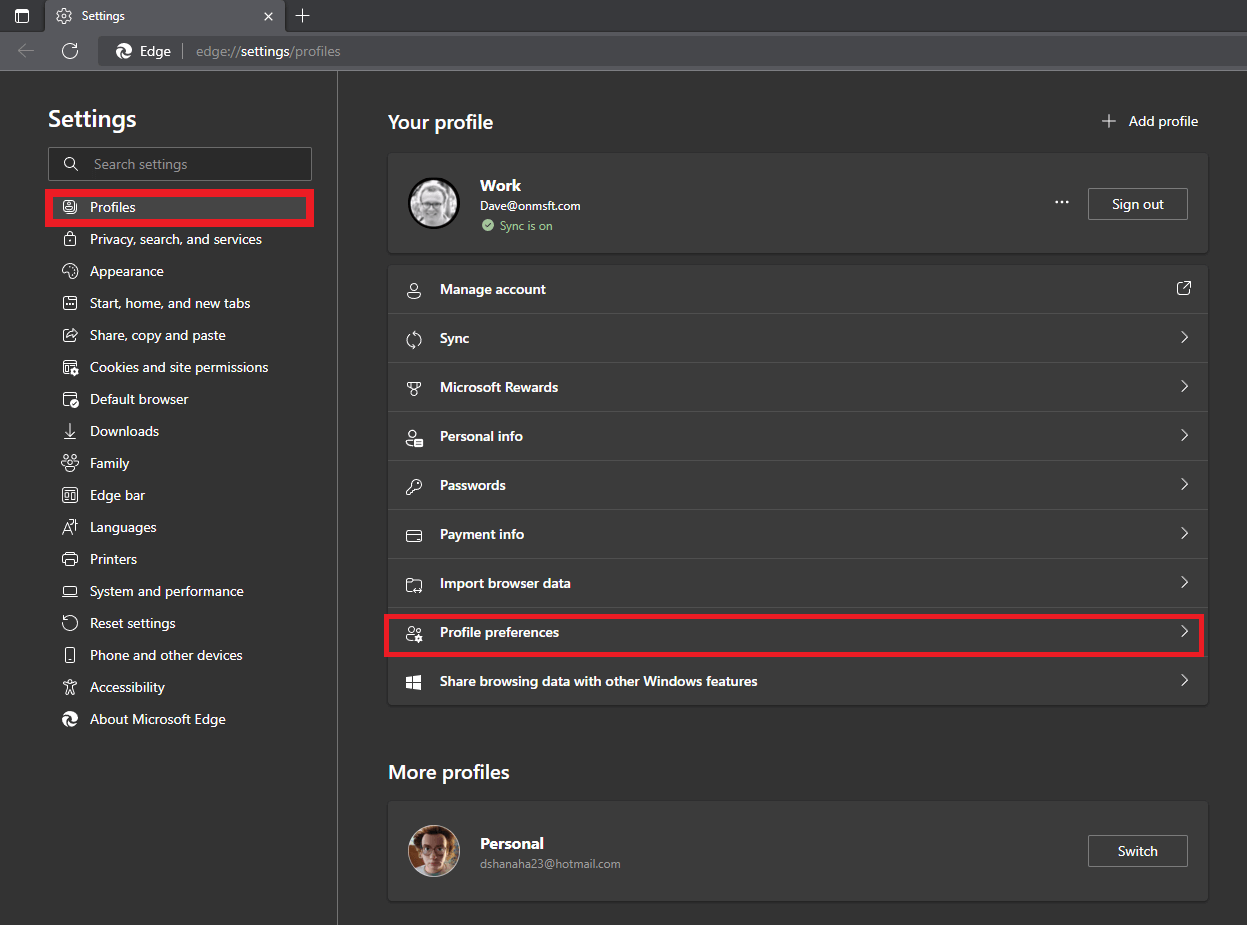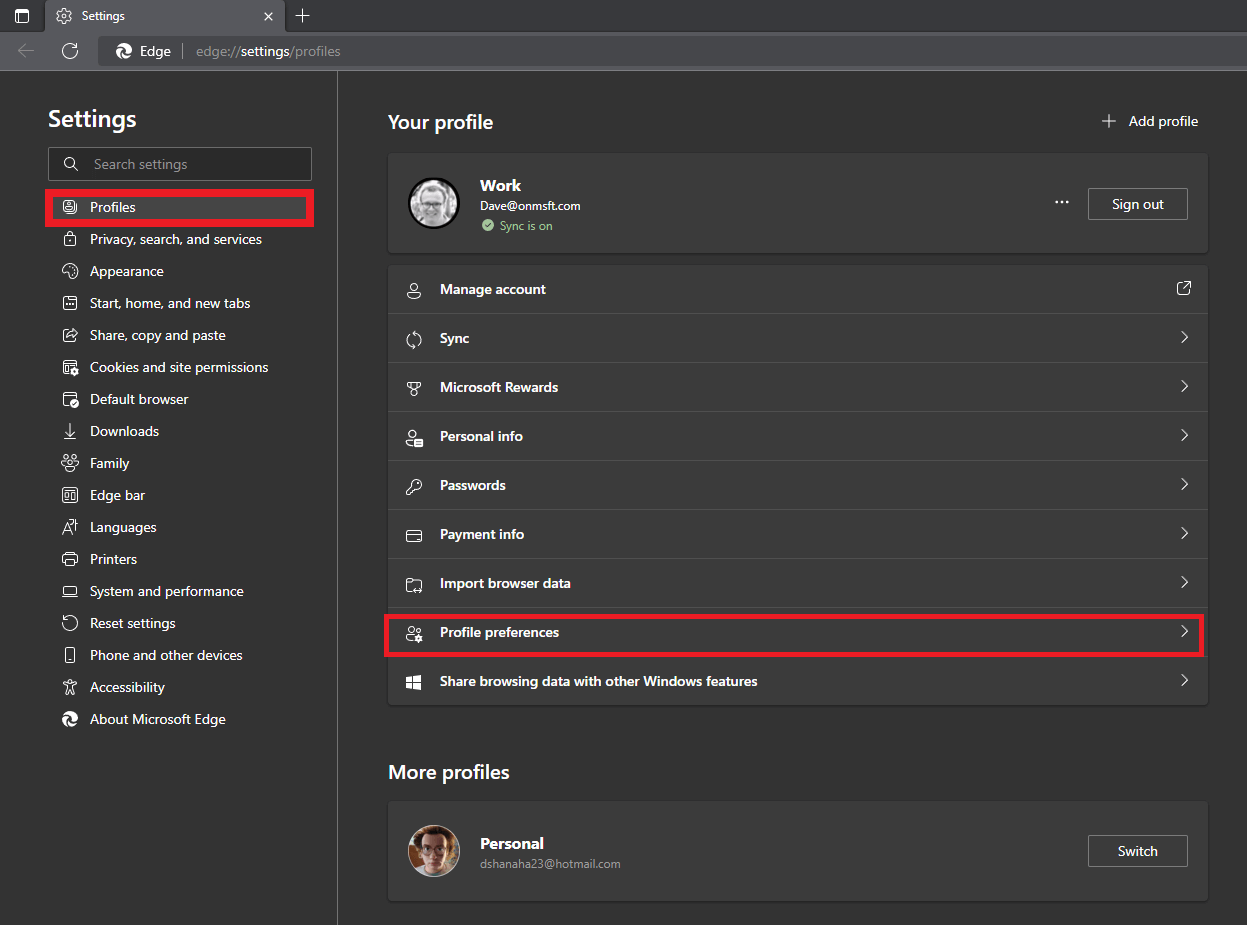 5. Toggle Automatic profile switching on.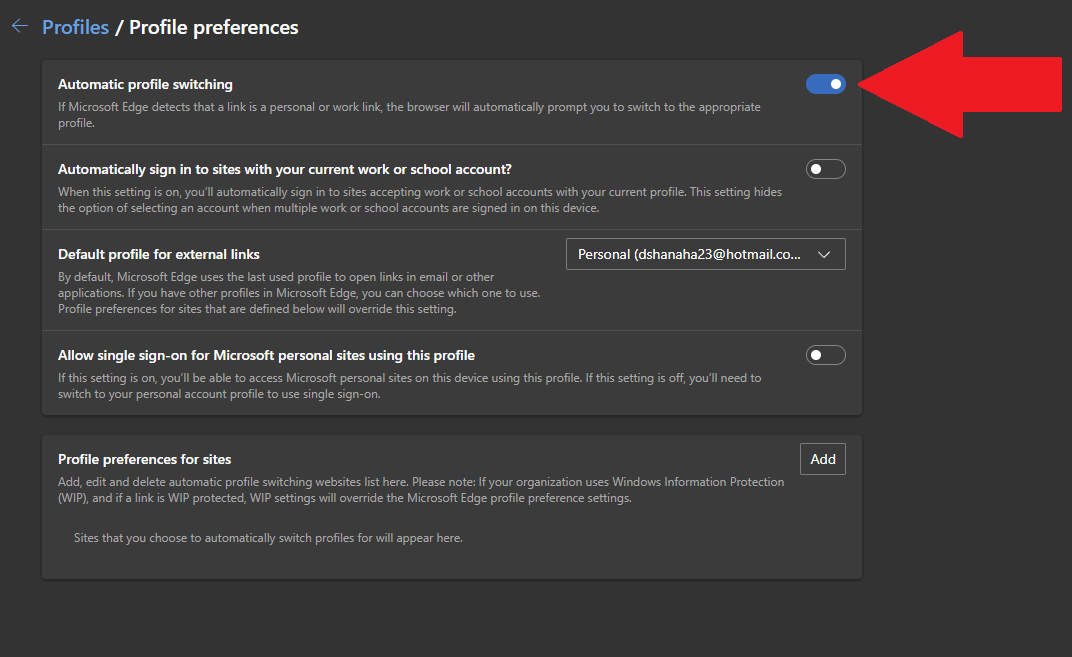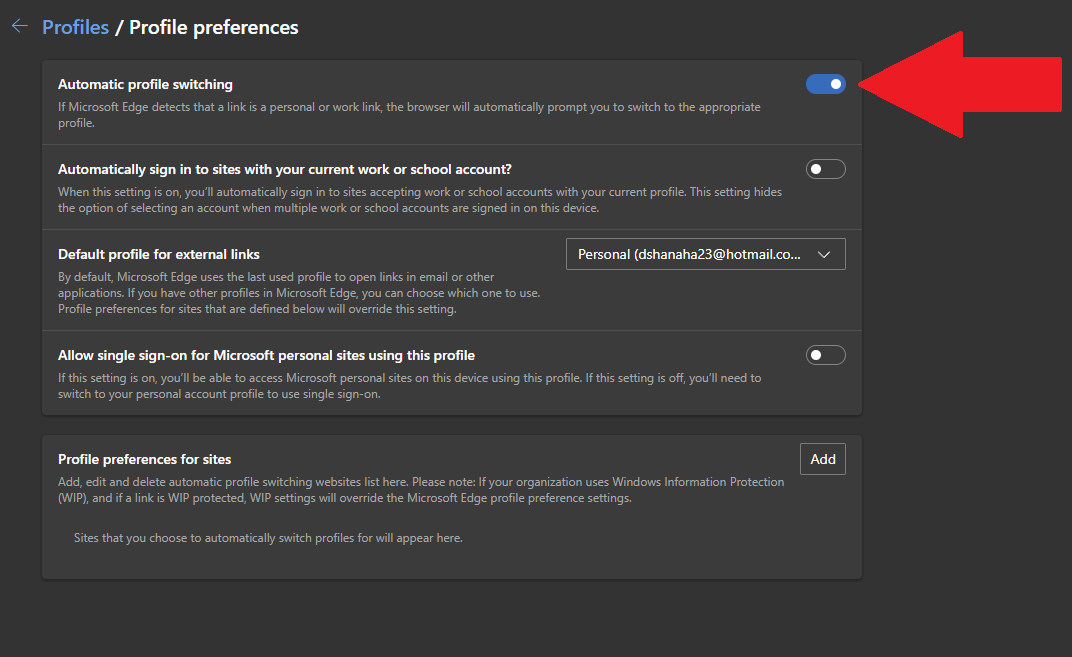 To reiterate, you need at least two profiles on Edge for automatic profile switching to function.
Once you turn on automatic profile switching, there are a few additional Edge settings to configure.
Additional Edge Settings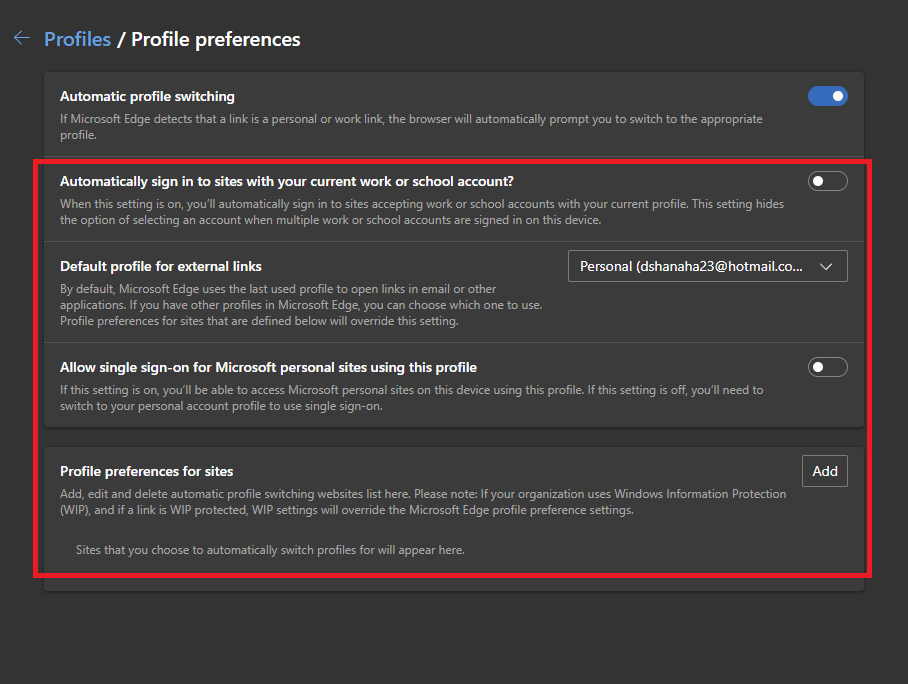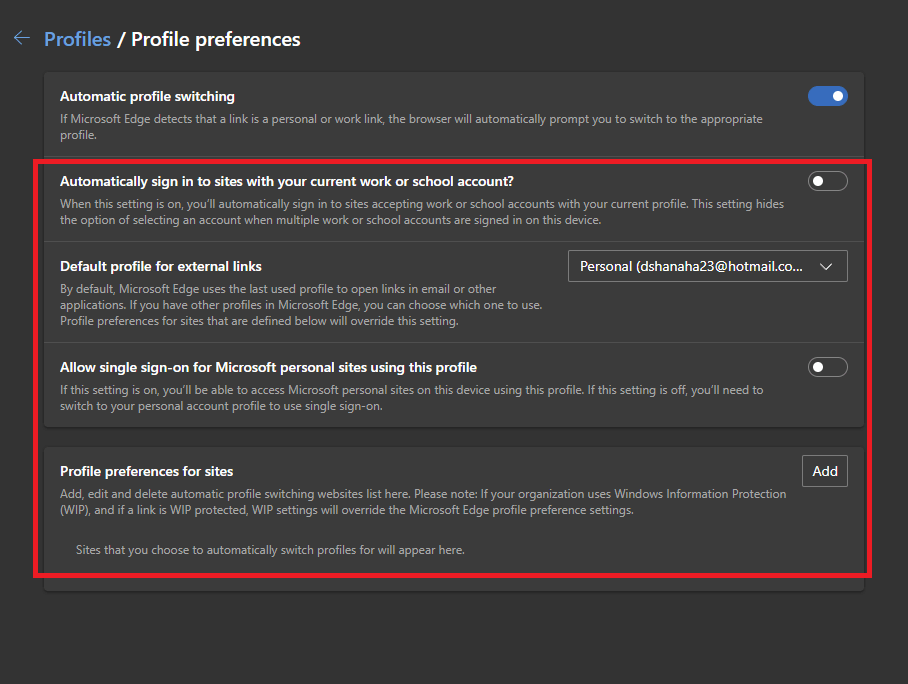 Underneath Automatic profile switching, here are the 4 options and what they do:
Automatically sign into sites with your current work or school account?: Choose this option if you want to use only one profile, either personal or work, for opening links in emails and other applications on your PC.
Default profile for external links: Here you can pick the default account you want Edge to use. The default option enabled is "Last used (default)."                                           If you want to specify which account to use, click the dropdown menu and choose the profile you want Edge to always use for external links.
Allow single sign-on for Microsoft personal sites using this profile: When this setting is enabled, you can access Microsoft personal sites using the profile you indicated.
If this setting is turned off, you will need to switch to your personal account profile to use single sign-on.
Profile preferences for sites: This setting allows you to add, edit, and delete automatic profile switching websites list. Sites that you specify will automatically switch profiles. Please note: If your organization uses Windows Information Protection (WIP), and if a link is WIP protected,

WIP settings will override

the Edge profile preference settings.
Once you are finished, Edge will now open links in email and other applications using the settings you configured.