When Microsoft introduced the rebranded Microsoft 365 subscriptions a few months ago, it also announced a new app known as Family Safety. Designed to help parents and adults track their children and keep them safe, the company promised a preview would be coming soon. Now, that time is approaching so here's how you can sign up and preview the app once it becomes available.
What are some features of Family Safety?
Before getting into anything, we'll just explain some things the app can do for you once you successfully sign up for the preview. The biggest feature of the app is content filters, you'll be able to create a safe space for your kids to explore online, and set web and search filters on Microsoft Edge. You'll also have the chance to set screen time limits on apps and games. There's even activity reporting, as well as location awareness to help you track the location of where your family members are heading.
Step 1: Create a family group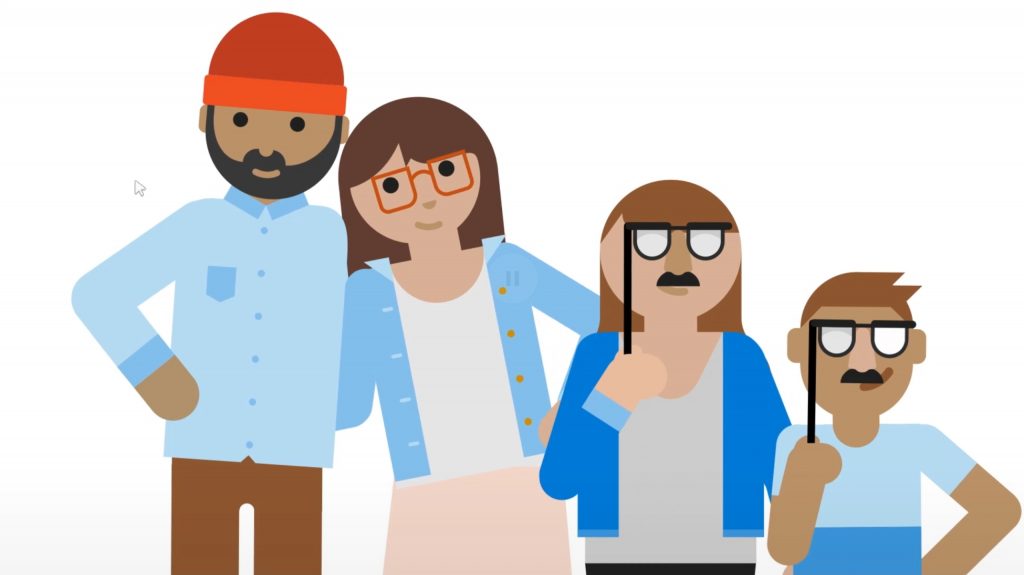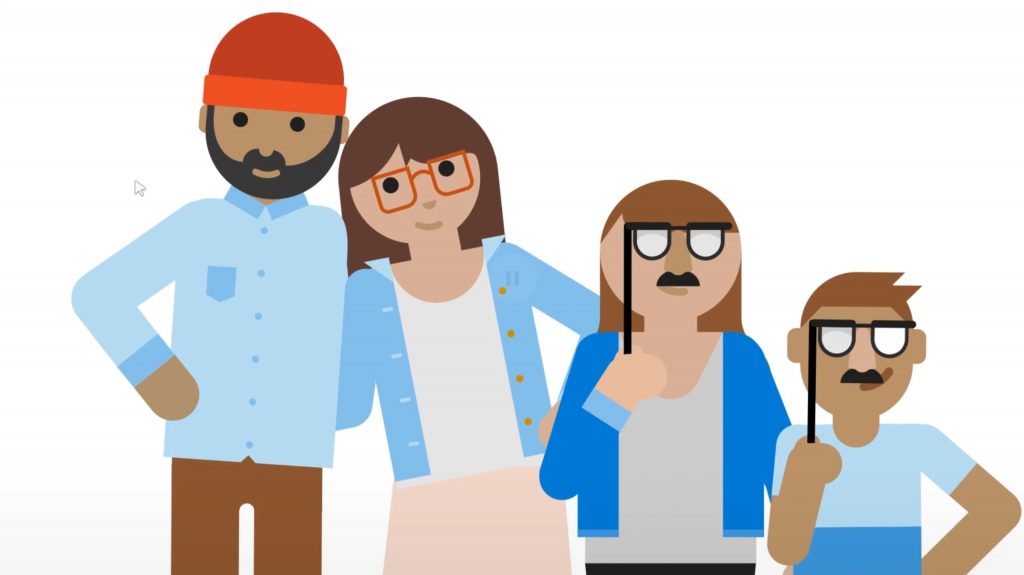 Before you're able to sign up for downloading the app, you'll have to create a family group under a Microsoft Account. You can do that by clicking here, and selecting Create a family group. Once you do that, they'll be a couple of prompts to follow, where you can input the phone numbers and emails of anyone you want to join the group. This process shouldn't take long, and the person who you're sending the invite to the family group will need to have a Microsoft Account. If they don't have one, you can create one for them here.
Step 2: Fill out a preview form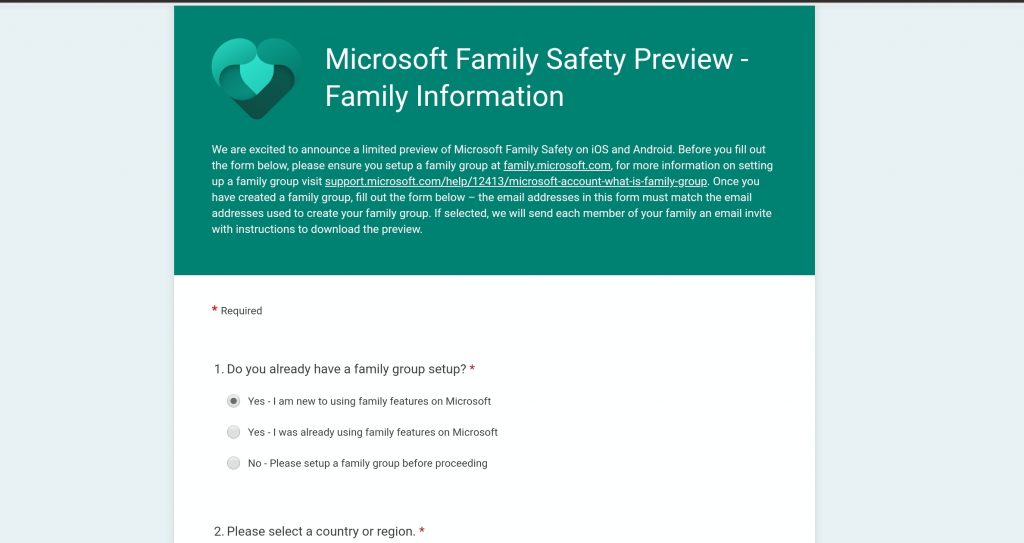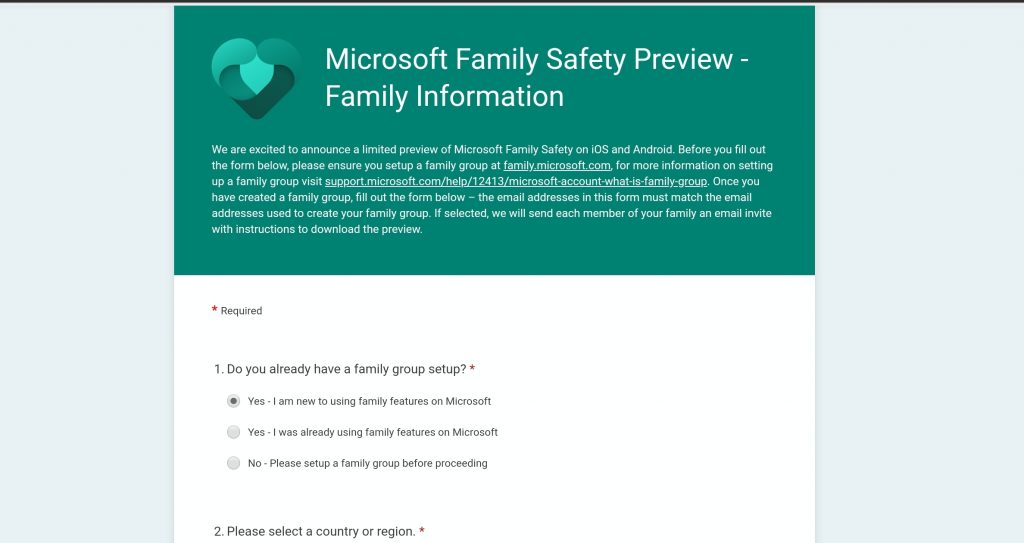 Family group created, you can now sign up for the preview of the Family Safety app. To do this, you'll want to click this link here. You should only fill out the form once. Acknowledge that you created a family group, and then provide your family and device information such as email, and type of phone and the number of members you want to use the app. When done, you'll have to click Submit. Microsoft will then reserve a spot for you and the members of your family, so make sure you got the emails correct.
Step 3: Wait!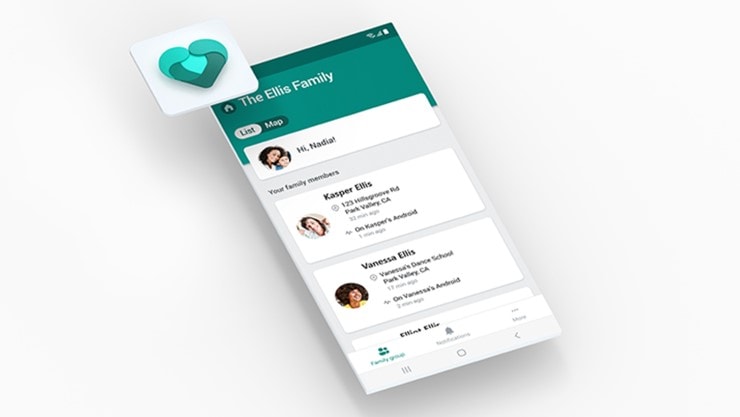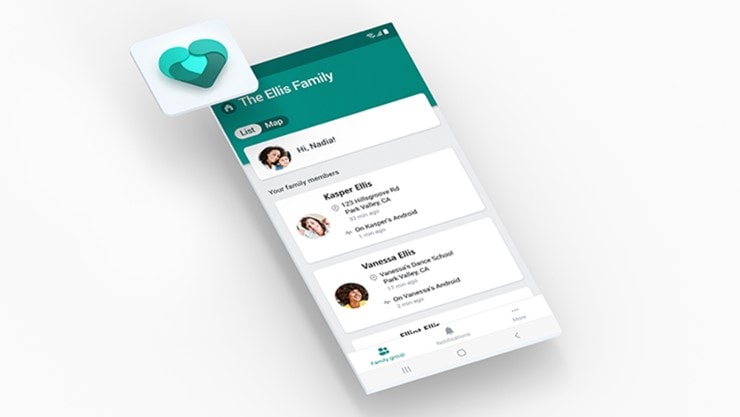 With the form filled out, you'll have to wait a bit for Microsoft to email you with the invite and links to download the app. The company says that there are a few restrictions, so not everyone might get an invite. The preview is currently limited to 10,000 users on iOS and 10,000 users on Android. It also isn't available in China, Japan, countries and regions with right to left written languages, and U.S. embargoed countries and territories. If you and your family get selected, each member of the family will get an email with instructions to download the preview. Invites are sent on a rolling basis, so not everyone might get their invites right away.
Send feedback when you download
If you get selected and are able to download the app, it's important that you give your feedback to Microsoft. As part of previewing the app, the company requests that you give your feedback on how it is working for you. If you encounter a bug or other issue, you can shake your device, or tap Menu, and then Help & Feedback.