If you're on the stable version of Microsoft Edge (at least version 102) then we have some good news for you. As spotted by Neowin, Microsoft is now widely testing a hidden redesign for the web browser on Windows 11. The new design sports more rounded and floating tabs (similar to Firefox) and also sports elements of Microsoft's Fluent Design and Mica design languages.
This comes after testing started in the Canary version a few weeks ago. But what matters is that this design now matches the looks of Windows 11. So, if you want to try out this redesign today, you can in just a few steps. Here's how.
Update Microsoft Edge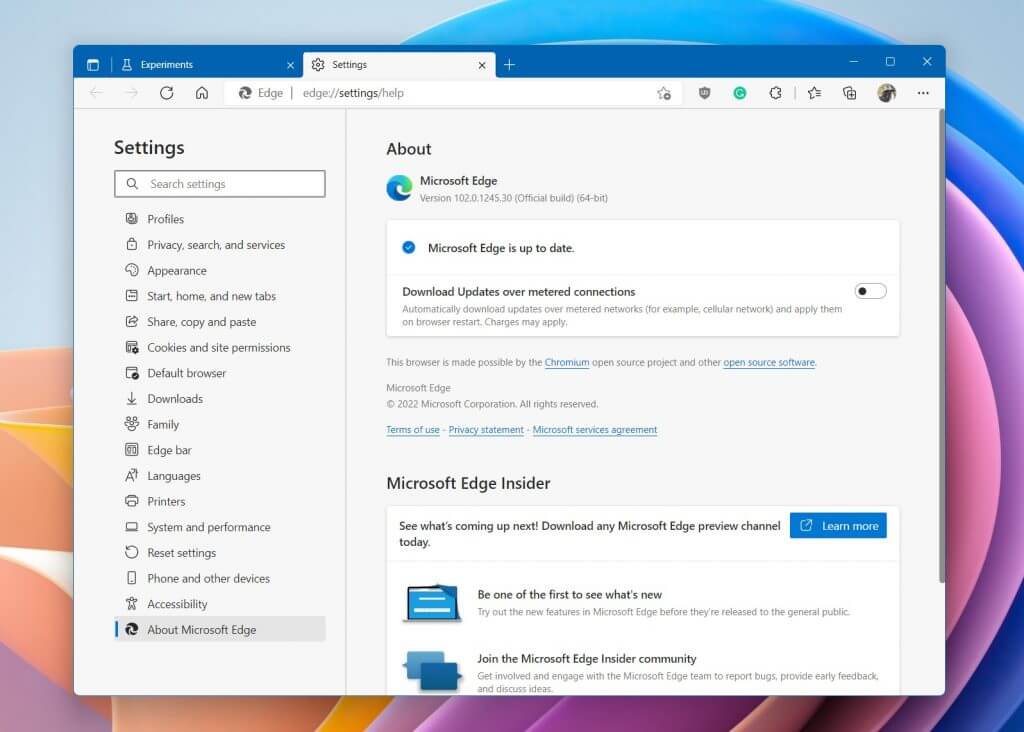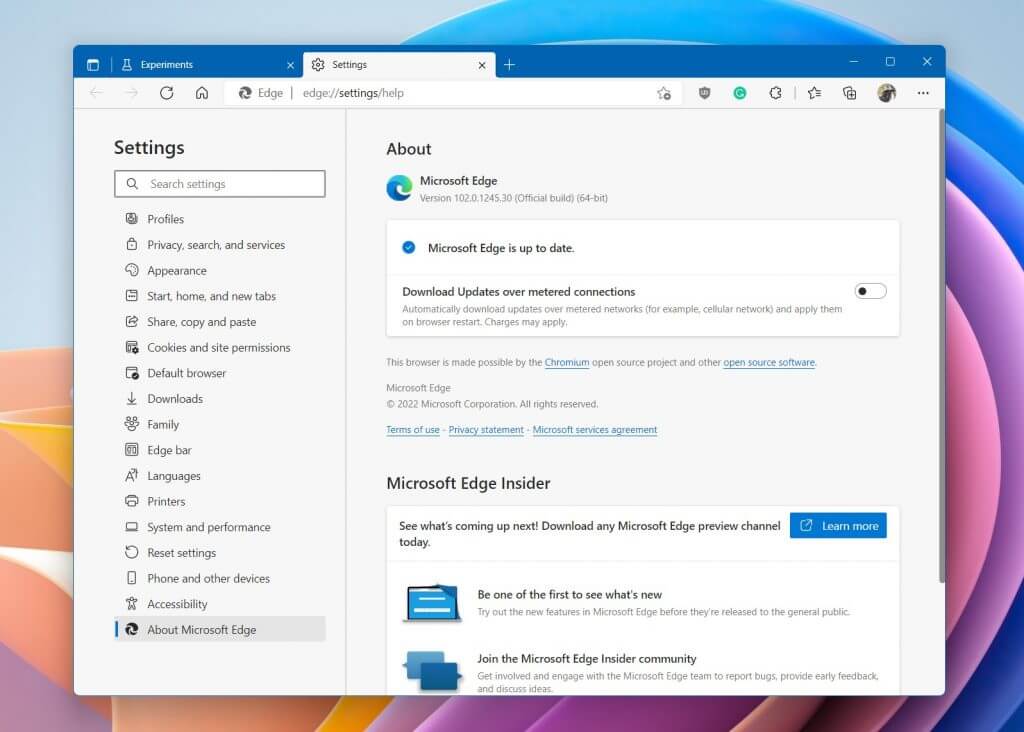 To begin, you'll want to make sure that you've updated to the latest version of Microsoft Edge. Currently, this is Edge version 102. Head to the settings menu at the top of the web browser, choose Help & feedback, and then to About Microsoft Edge. Make sure that Edge version 102 is downloading, and then allow it to finish. When done, follow the prompt to restart your browser, or quit it manually.
Go to enable this flag & restart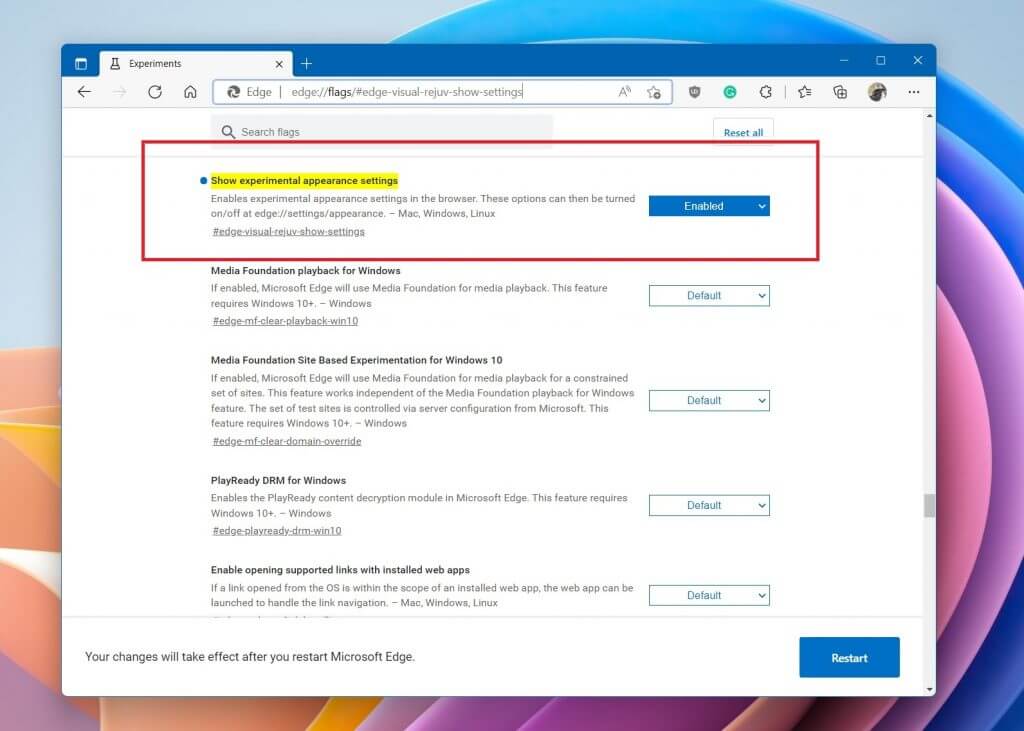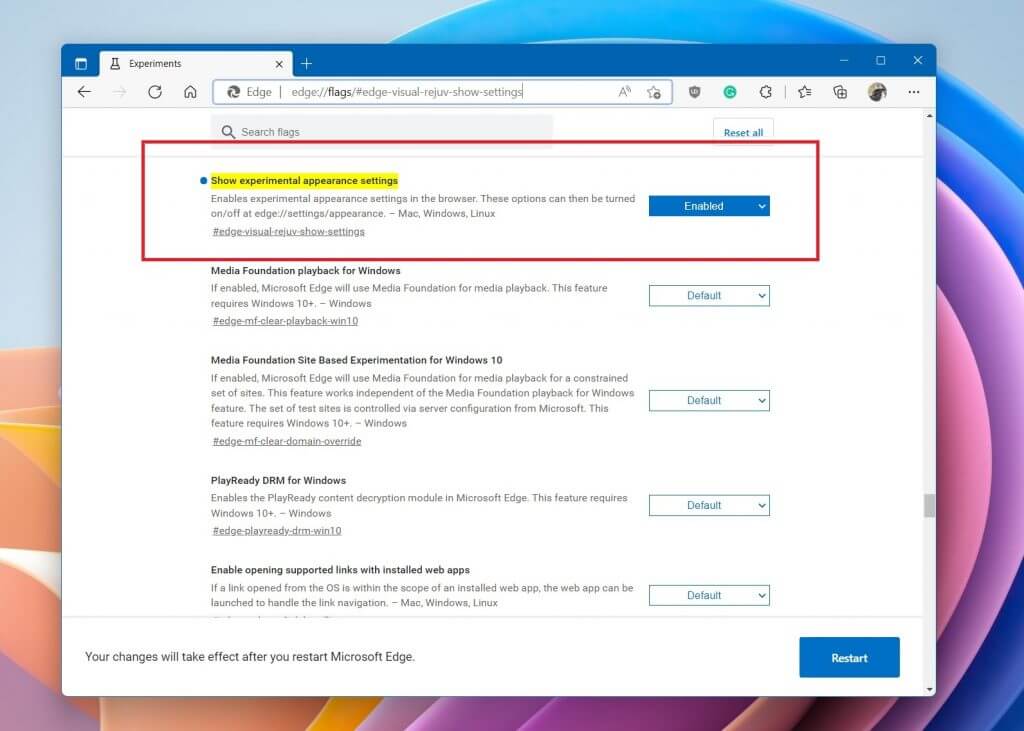 Once you're on Edge 102, go to this URL. edge://flags/#edge-visual-rejuv-show-settings. From there, on the highlighted option that has a circle blue dot, you'll want to make sure that you've selected the Enabled option. You'll then want to restart your web browser by quitting it or choosing the Restart option at the bottom of the page.
Tweak a setting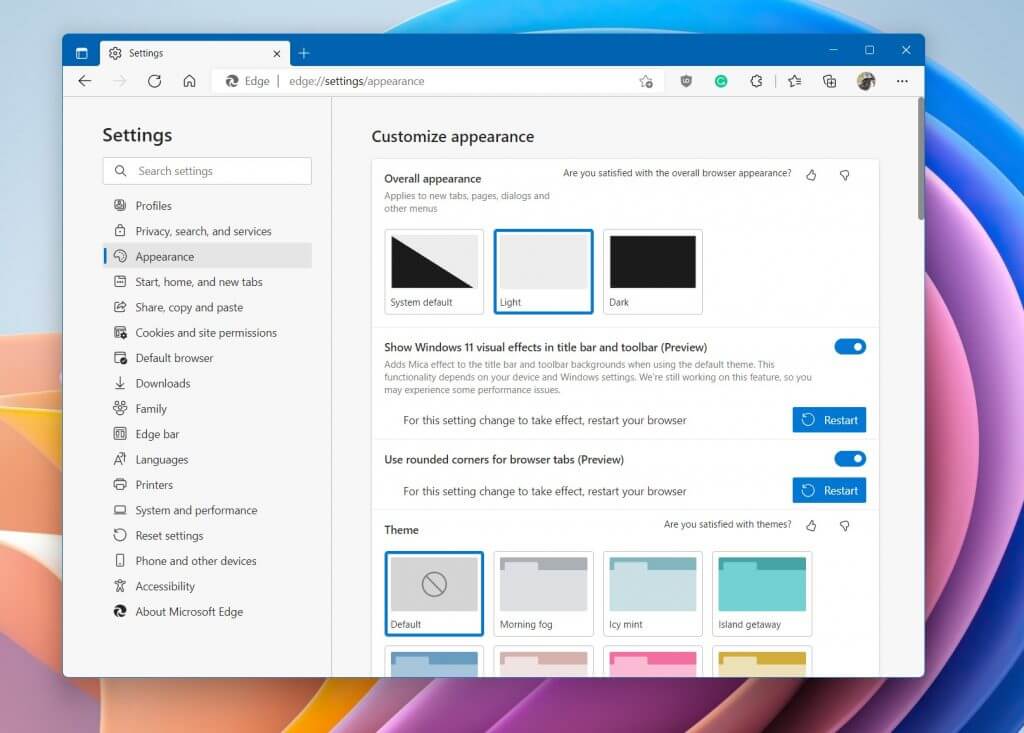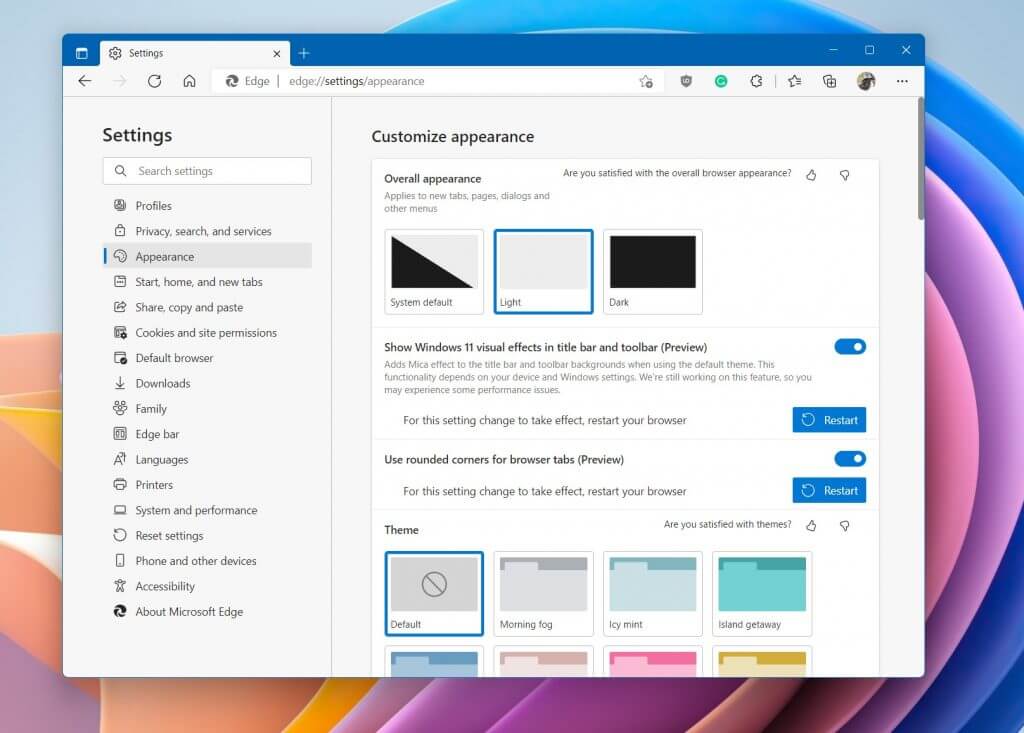 Flag enabled, all that's left for you to do is to go to Edge's settings again. Then, choose Appearance. From there, you'll want to make sure the Show Windows 11 visual effects in the title bar and toolbar option is enabled. Also, make sure use rounded corners for browser tabs are turned on as well. You'll then have to restart your web browser once again by clicking the blue Restart button. You should then see that Edge looks a lot different, similar to our featured image above.
Just one of many app redesigns in Windows
This new redesign for Microsoft Edge is just one of many that have already happened in Windows 11. Microsoft has previously tested (and rolled out) redesigns for the Notepad app, clock, photos app, as well as the media player. The company is obviously going for more design consistency in Windows and Edge's new look is just the cherry on top.