Have you ever wondered if you can install any Windows 11 build to test out before its public release later this year? Of course, you can always sign up for the Windows Insider program and download the latest Windows 11 build Microsoft makes available through Windows Update.
Recently, Microsoft released the first official ISO files for Windows Insiders. Microsoft's dedicated Windows Insider Preview Downloads page is great, but there are only a few Windows 11 versions and builds available.
Moreover, if you want to download and install a different Windows 11 build ISO file, Microsoft does not provide you with any other options. So, what if you want to install say the Windows 11 build using an ISO?
There is a third-party website, not affiliated with Microsoft in any way, called UUP dump, that allows you to "download UUP files from Windows Update servers with ease."
Here, you can download almost any Windows 11 (and Windows 10 builds too) version you want.
Important disclaimer: Although UUP sources Windows Insider files from Microsoft servers, the UUP website is not an official Microsoft site for downloading ISO files and we take no responsibility if any issues arise. It is not intended to be used as an official source.
Download a Windows 11 build the "official" way
1. Go to Microsoft's Windows Insider Preview Downloads page.
2. Choose the Windows 11 build you want to download from the list available and click Confirm.
3. Choose your language and click Confirm.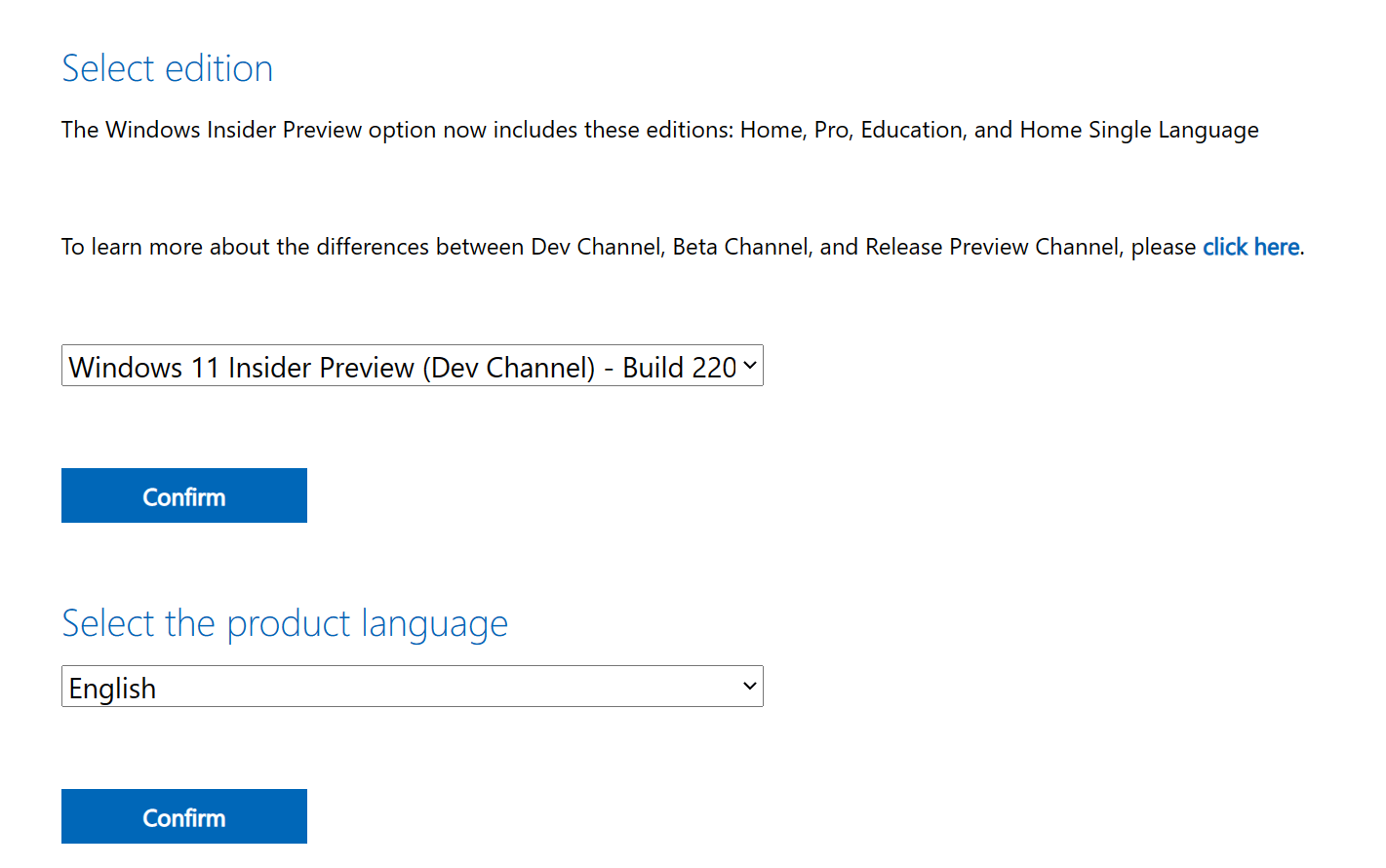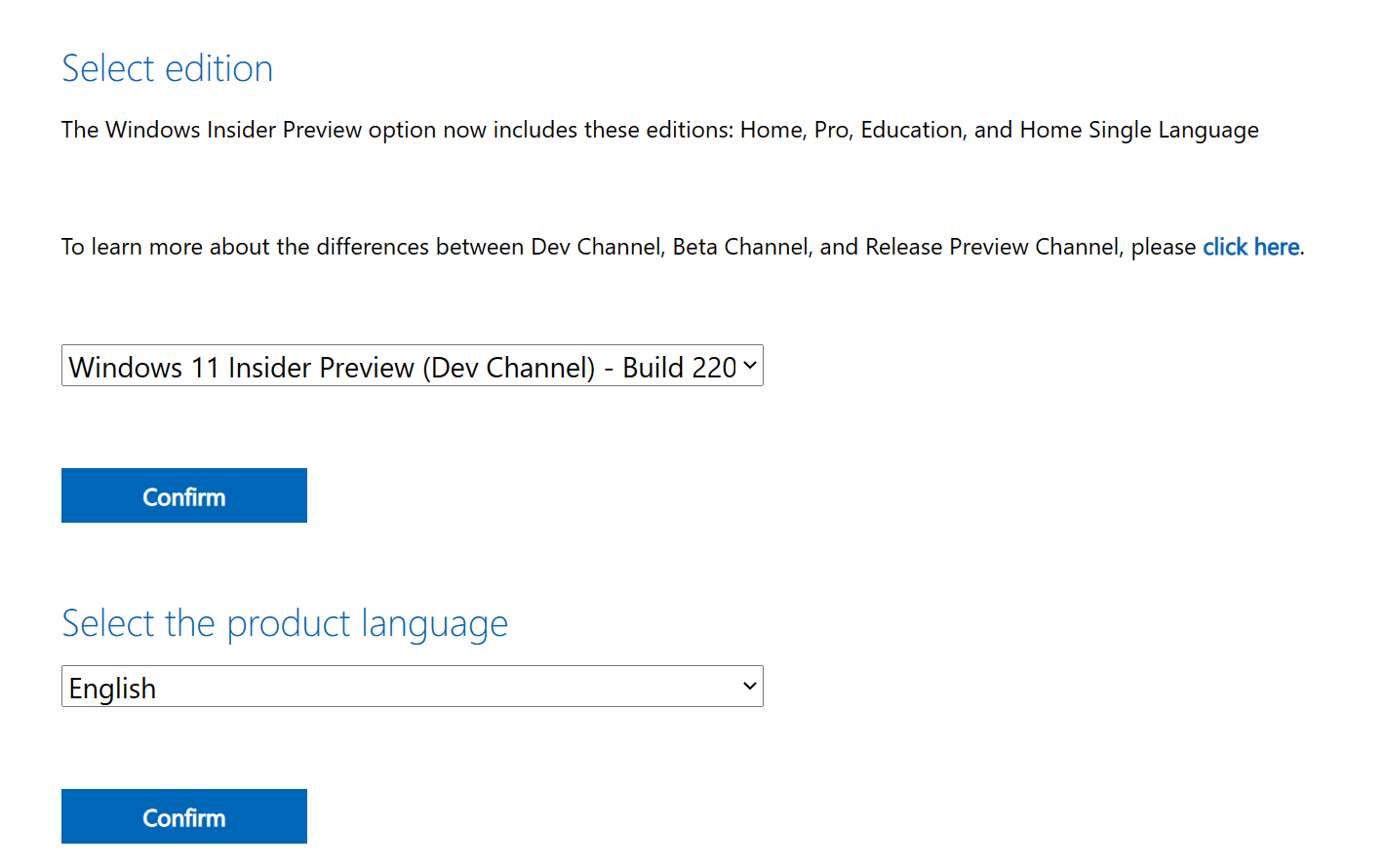 4. Download the link to the ISO provided by Microsoft.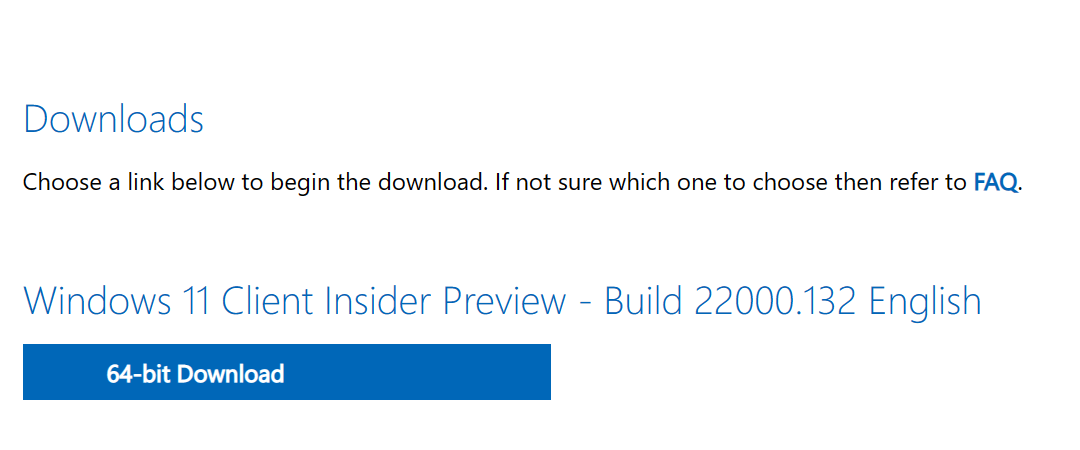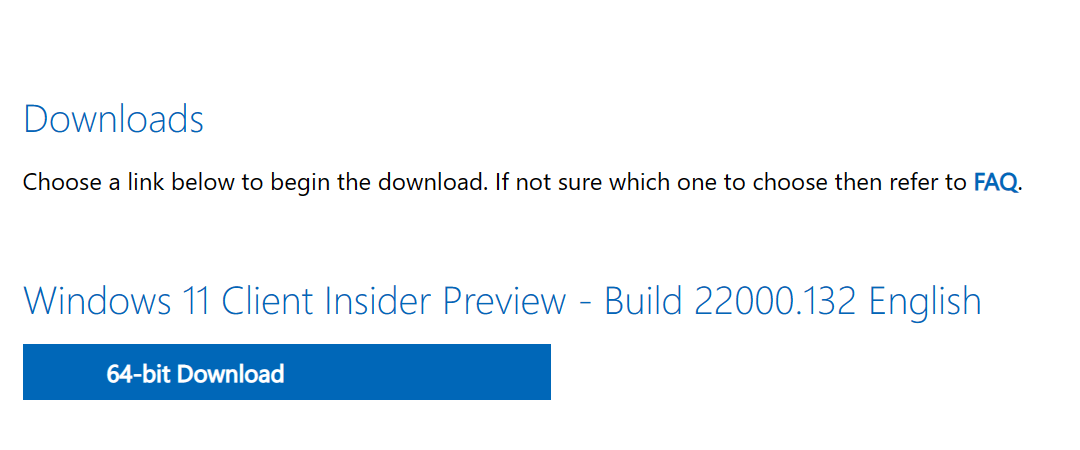 Download any Windows 10 or Windows 11 ISO file you want using UUP dump
1. Go to UUP dump and choose any Windows 11 build you want. For this example, I chose the latest Dev Channel build.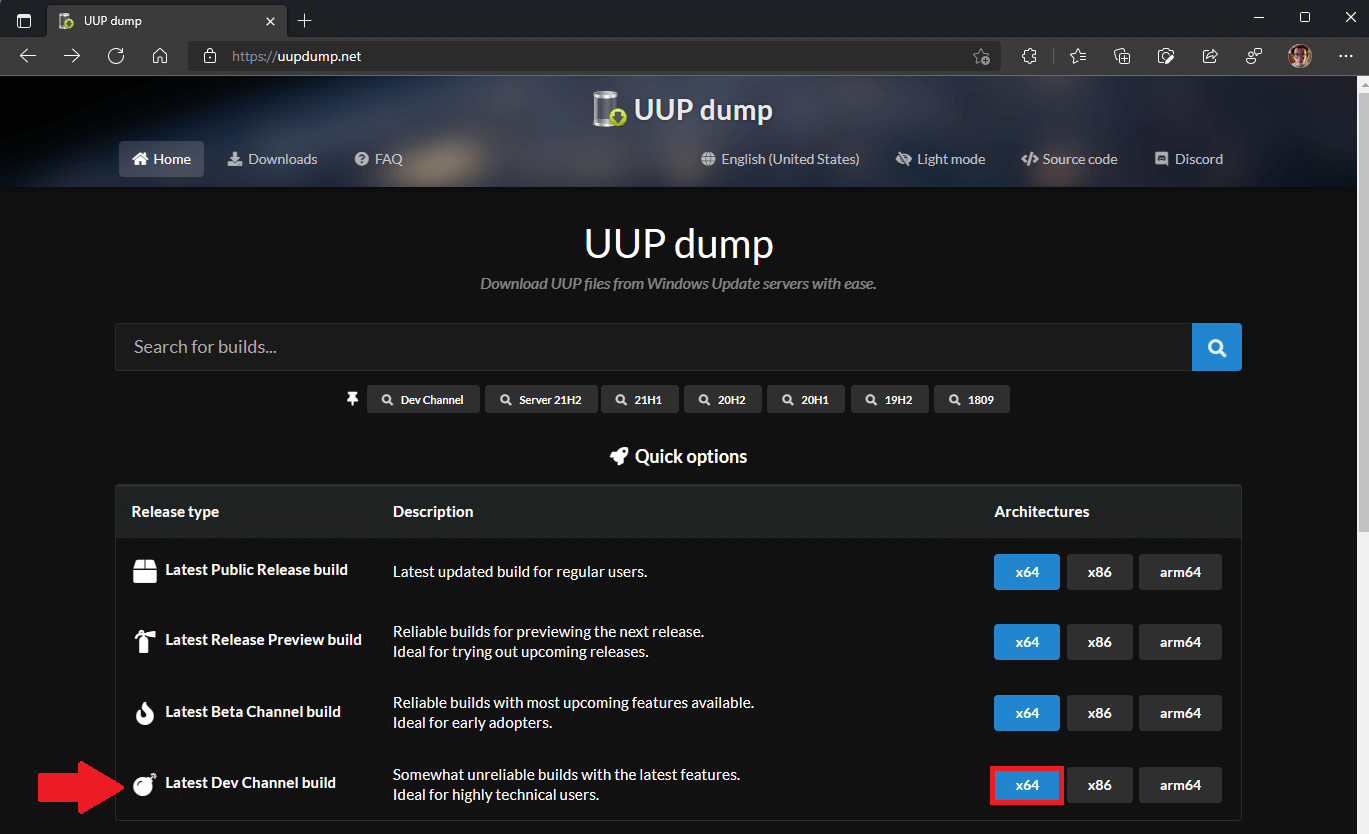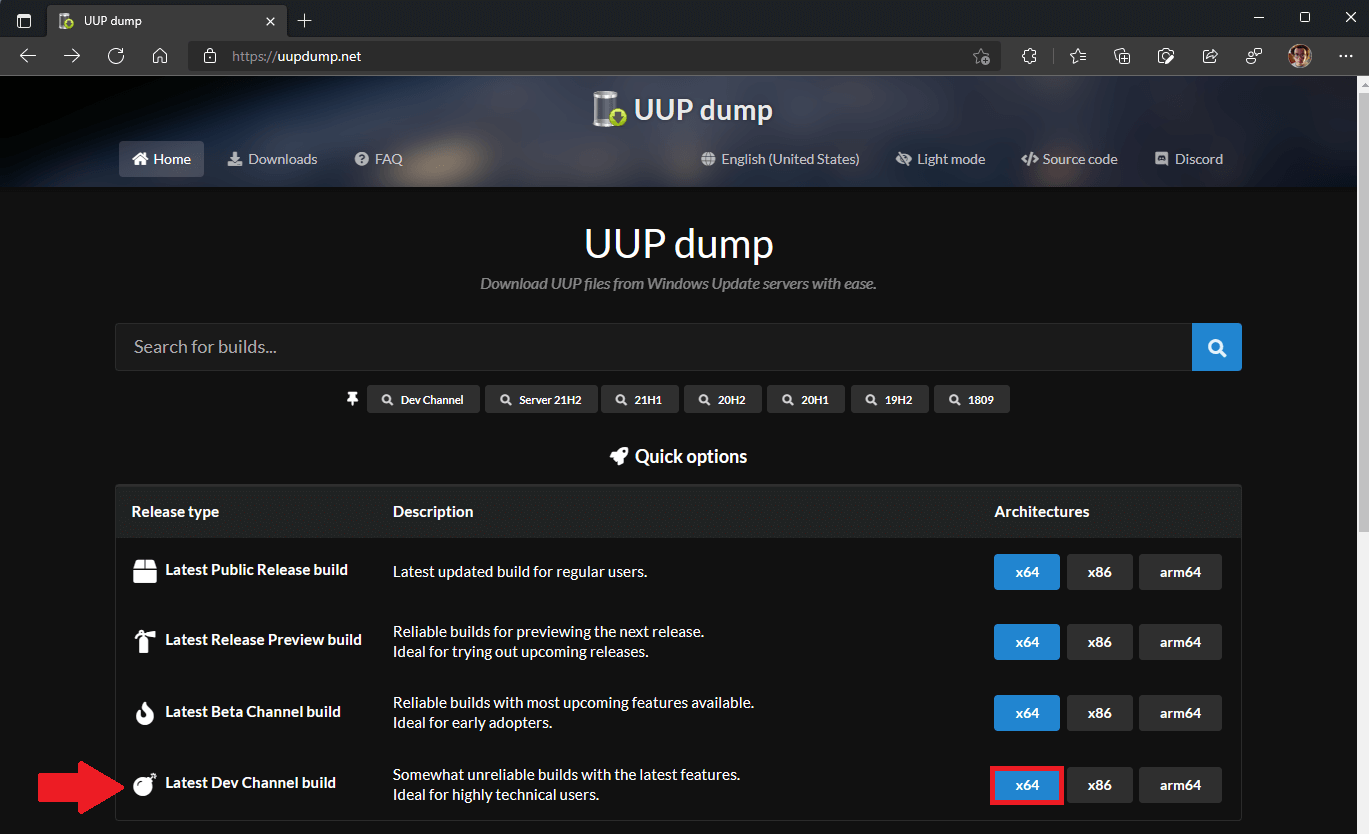 2. Next, the Windows 11 build will appear, click on it again to be brought to the next screen to choose your language, Windows versions, and other options.
I decided to download the latest Windows Insider Preview build 22000.160 for the Dev Channel.




3. Now you have to choose what language, what Windows version, and any additional options you want for the Windows 11 ISO file. Choose "Create download package" when you are ready.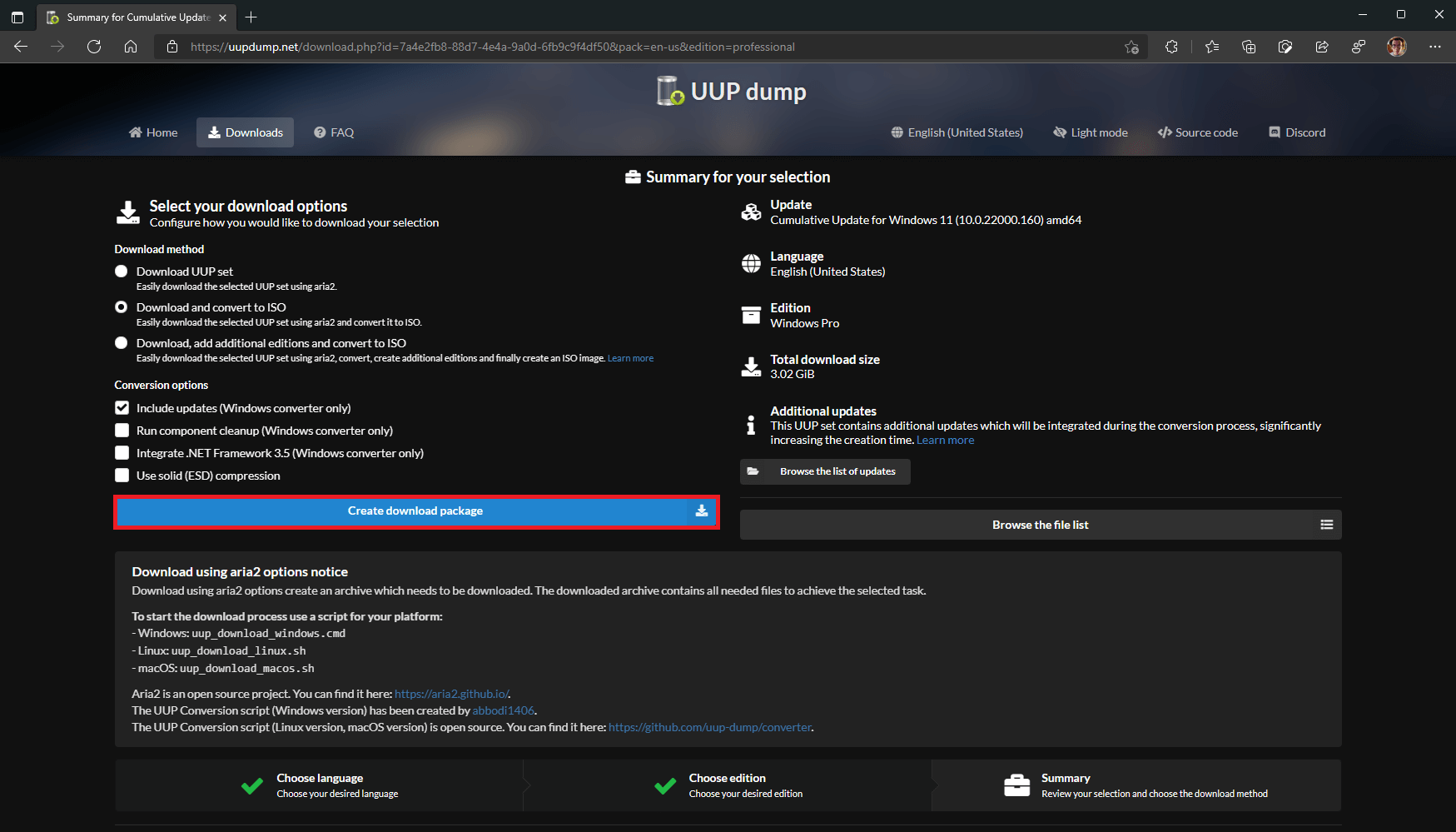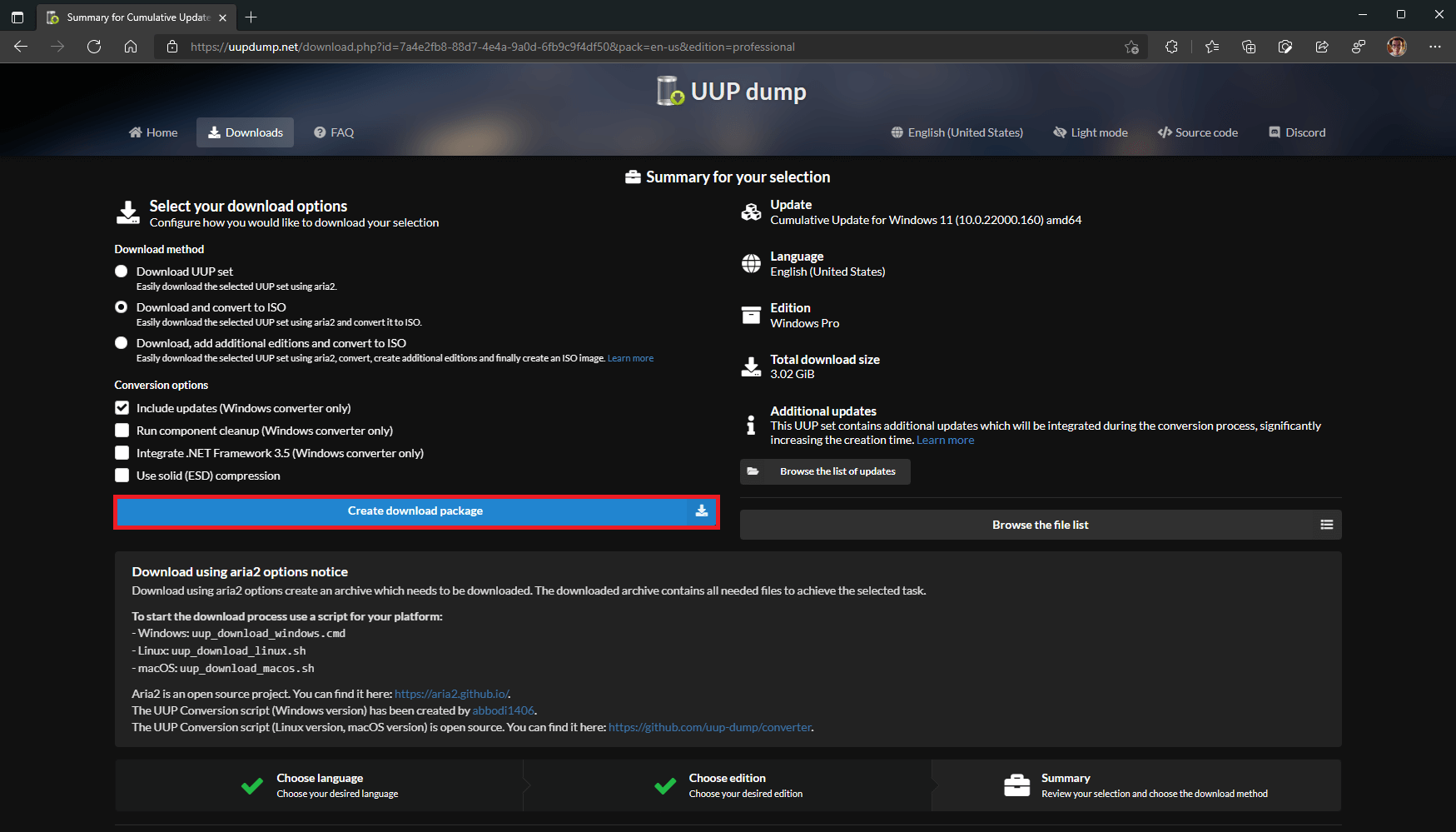 Now, UUP dump will create a download package (approximately 4 MB) for you that will be download as a zip file. Extract this folder to a folder on your Windows PC.
Inside this folder contains a command file that will download and convert the Windows 11 ISO file. Follow these steps to complete the next process.
1. Right-click the file, "uup_download_windows.cmd" as shown and choose Run as administrator.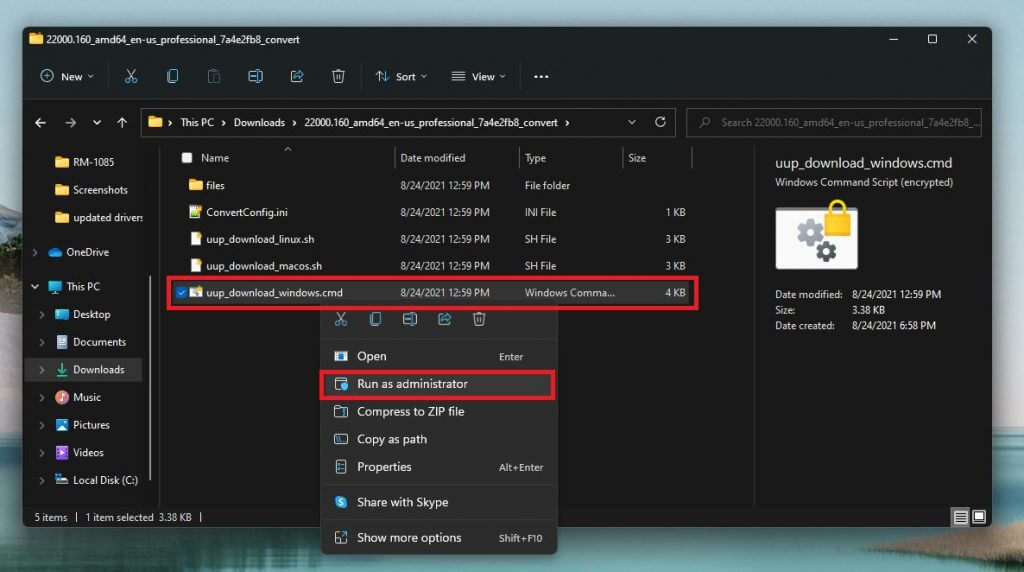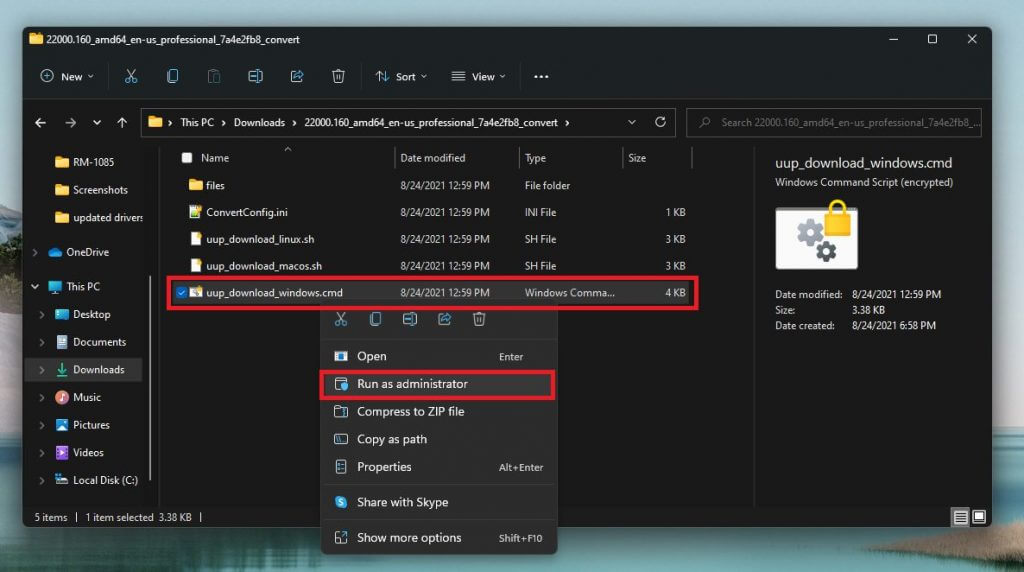 2. Confirm your selection via Microsoft User Account Control and choose to Run anyway as shown.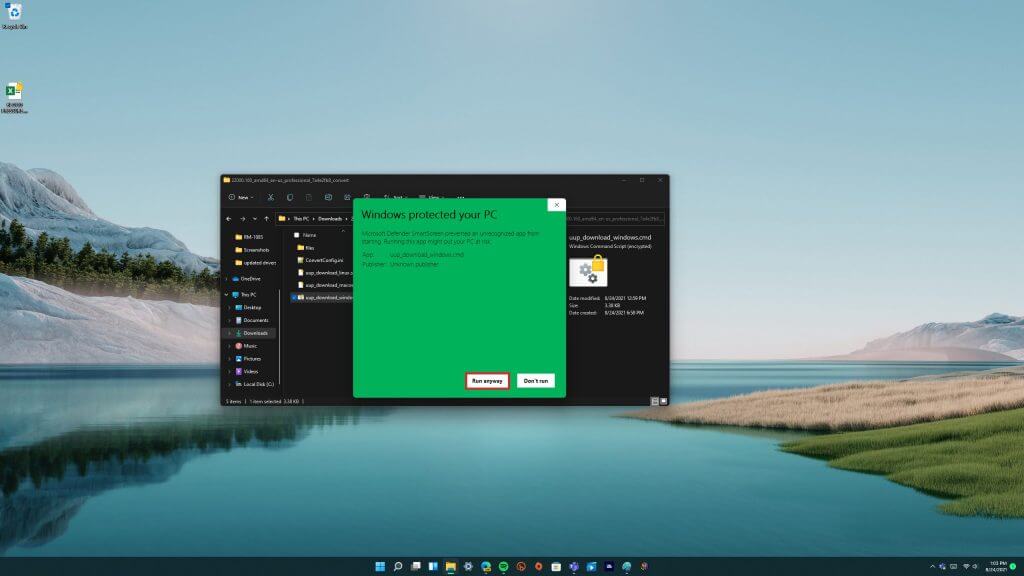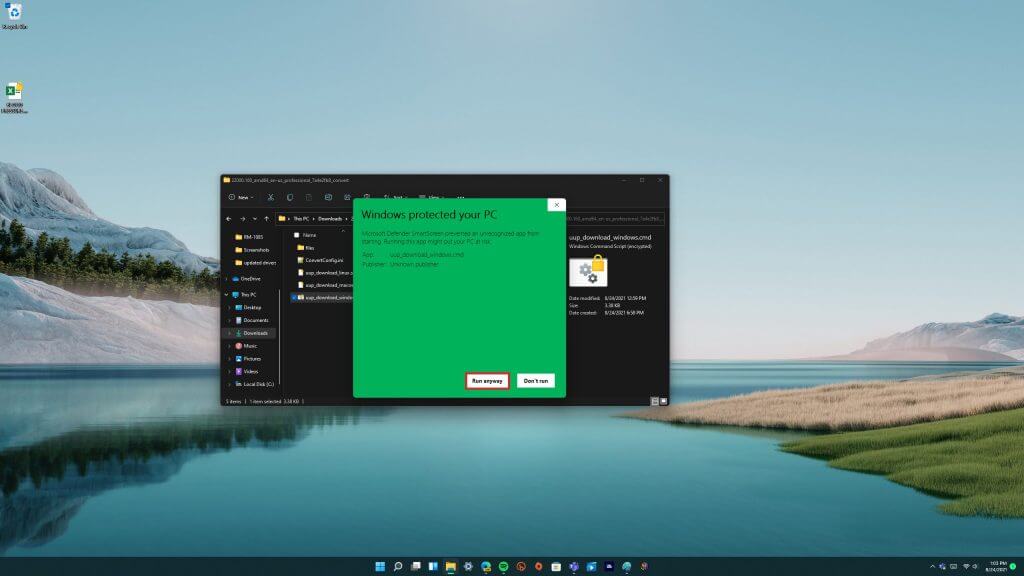 3. Sit tight, it might be a while; a command box will open and start downloading the necessary files. It will be about 5 GB worth of files, so it may take some time.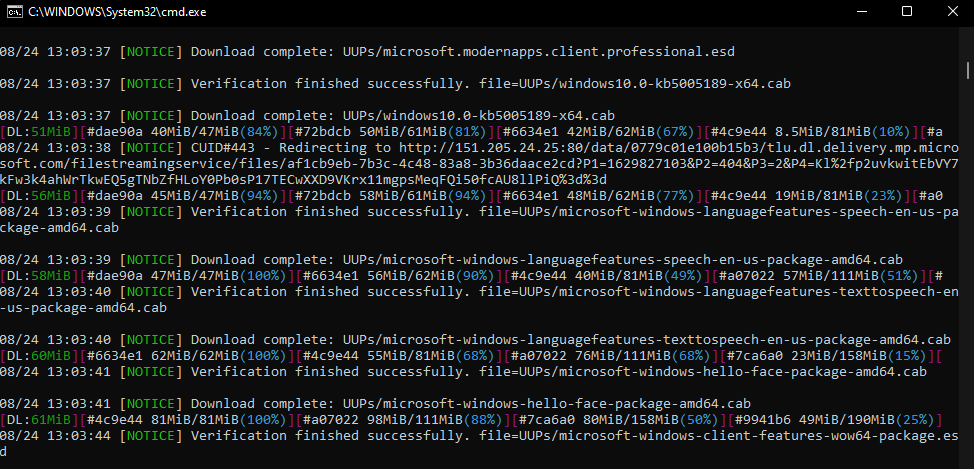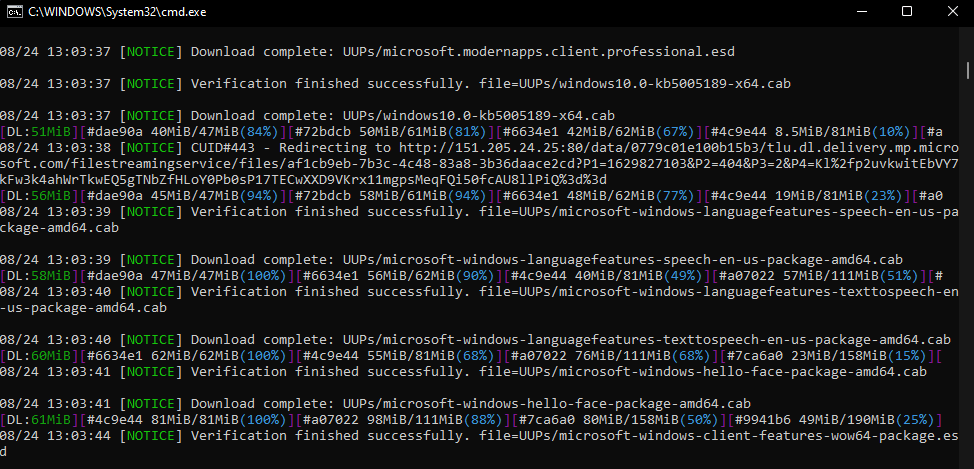 4. Once the download is complete, the command box will automatically launch aria2 to convert the downloaded files into an ISO file.
Available on GitHub, aria2 is an open-source command-line download utility program that UUP dump uses to handle downloading multiple file types from multiple sources.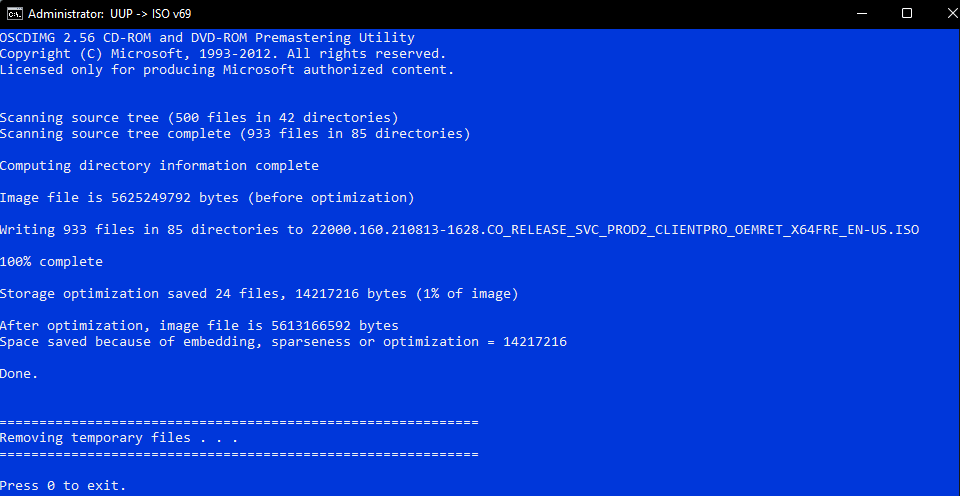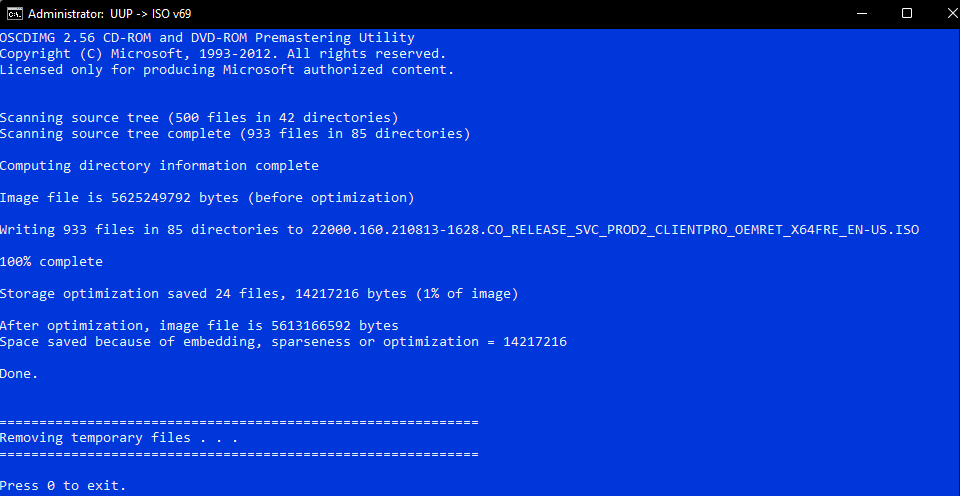 5. When that process is complete, you can find the ISO file in the same folder as the download package you previously downloaded and extracted.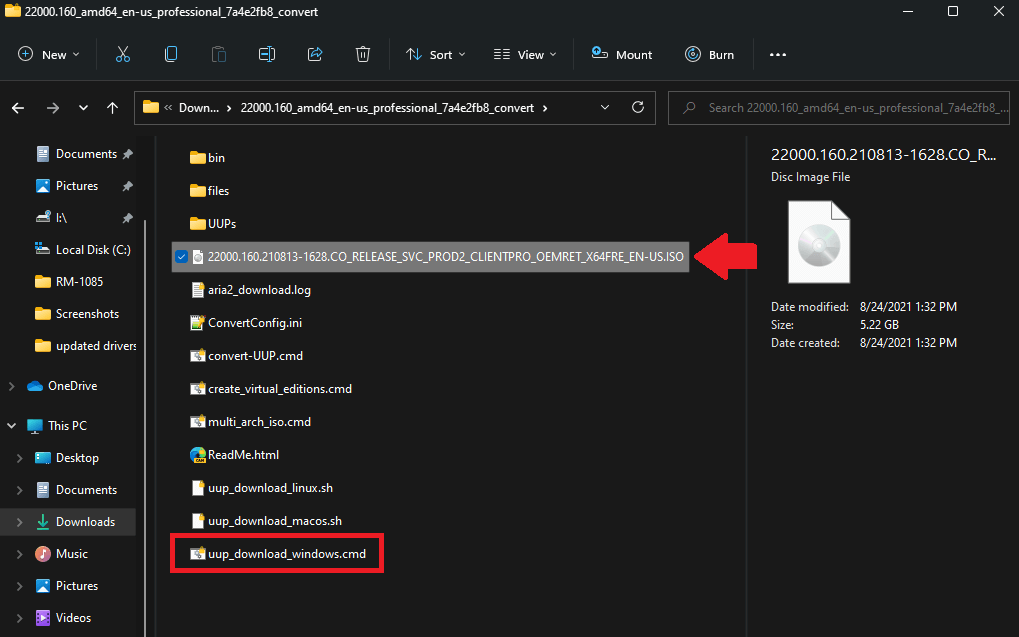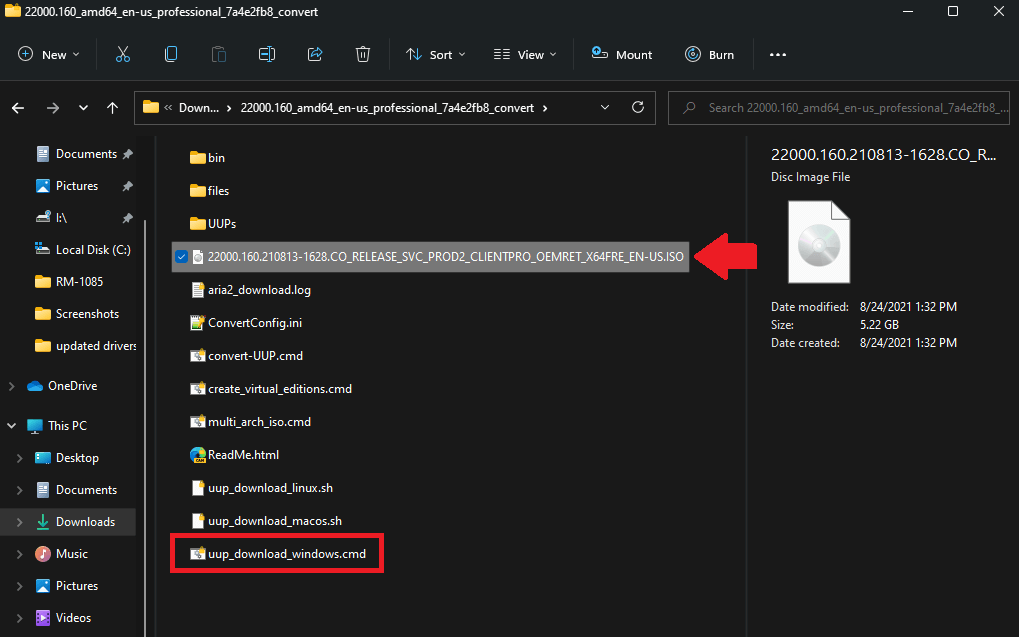 Now you have the Windows 11 ISO file, you'll need to create a bootable drive on USB.
Create a bootable USB
Using Rufus or a similar application, you need to install the ISO file onto a USB drive with at least 8 GB. I used the following settings using Rufus (as seen below). Click Start when you are ready to begin.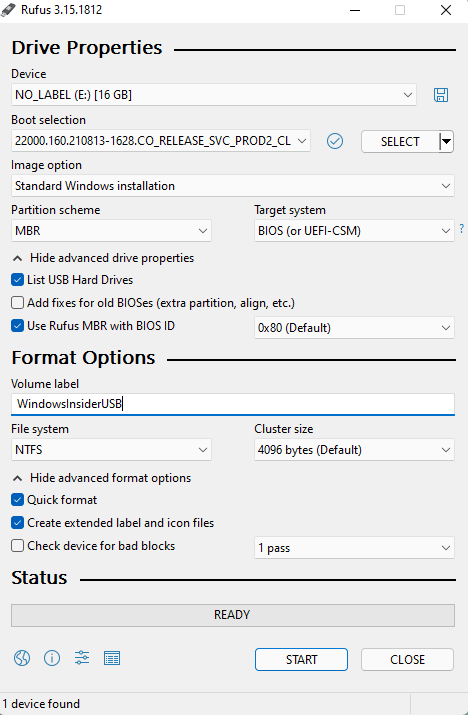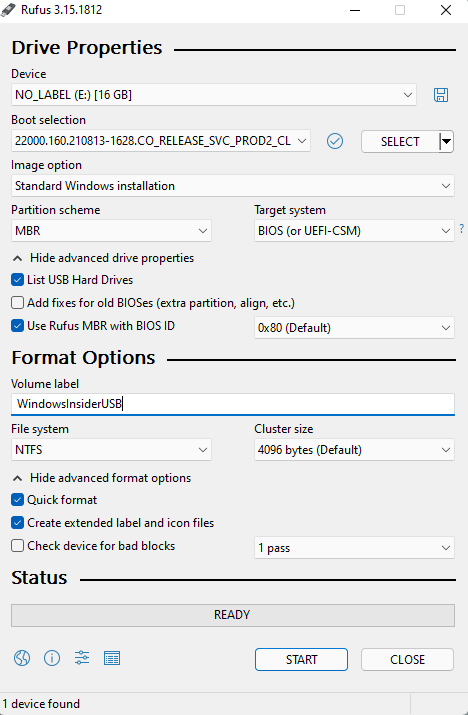 When the Rufus process completes, you are all set! Now you have a bootable drive to perform a Windows 11 clean install.
I used this Rufus tutorial provided by Jason Howard, Senior Program Manager of the Windows Insider team at Microsoft.
Just to reiterate, UUP dump is not intended to be used as an official source for Microsoft ISO files. If you are worried at all about it, you can always use the ISO files that Microsoft makes officially available.
Don't know if your Windows PC can run Windows 11? We got you covered with plenty of Windows 11 How-To articles and more! Don't forget to check out the OnMSFT podcast, OnPodcast on YouTube!