Using genuine Microsoft software helps you avoid scams, malware and unexpected license deactivation. Unfortunately, there remains a strong "grey market" for Microsoft product keys and installation media. If you've got concerns about the authenticity of a "genuine" product, there are some simple steps you can take to determine whether it's safe to use.
Digital keys
Nowadays, Windows is normally distributed as a digital download. You should always download Windows 10 from Microsoft's official website. This ensures you don't unwittingly obtain a modified version which could contain malware or install extra third-party software.
Unless you're installing Windows 10 on an existing PC, you'll still need to purchase a genuine product key to activate your installation. The safest place to purchase Windows digitally is Microsoft's own store.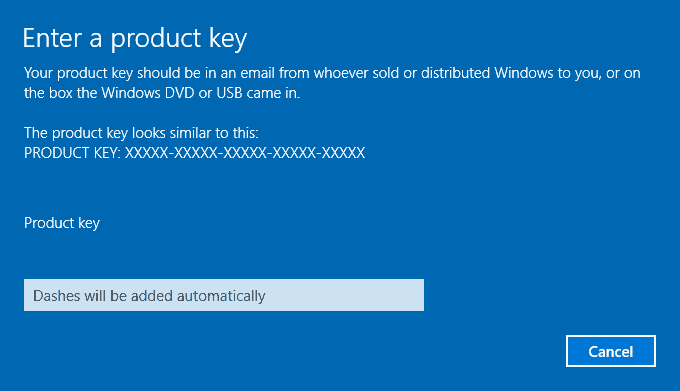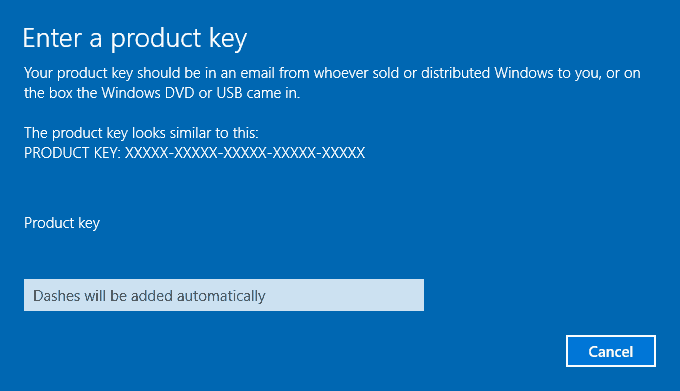 Alternatively, you should opt for a reputable retailer that you know and trust. Even here, you may need to exercise caution – in recent years, Amazon, for example, has had its marketplace infiltrated by grey market sellers offering illegitimate keys at heavily reduced cost.
When purchasing a standalone product key, always ascertain the identity of the seller and consider whether the cost seems price seems too good to be true. Windows 10 Home has a retail price of $139. Keys listed for $10 on the internet stand a high chance of being fake or fraudently obtained. While many may initially work as normal, non-genuine keys can be revoked by Microsoft which would put your software into a deactivated state.
Physical media
It is still possible to purchase Windows 10 in a physical retail package, depending on your region. Microsoft now provides Windows 10 on a USB drive, replacing the DVDs used for prior versions of the operating system.
A genuine Windows 10 installation USB will contain an embedded hologram which can help you verify its authenticity. As you tilt the USB, you should see "vibrant color and 3D effects" appear within the blue-moulded tip of the drive.


Importantly, the hologram should be embedded within the plastic. A label stuck on top is a key indicator that the drive is a counterfeit. Other Microsoft software distributed via USB, such as Office 2016, will bear a similar embedded hologram.
When purchasing older software on CD or DVD, you should tilt the disc and look for holographic effects within its inner hub. As with newer USBs, the hologram must be embedded within the disc. Holographic labels affixed to the disc are used by scammers to attempt to hide their fraud.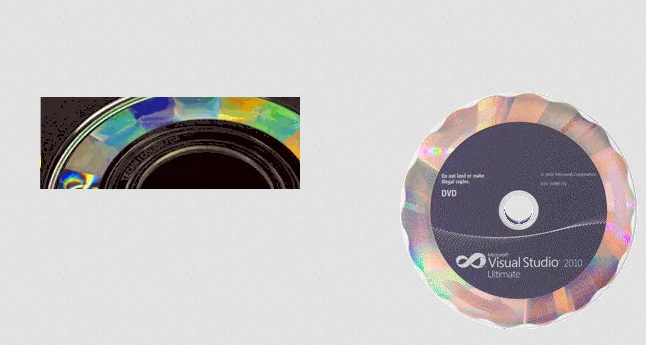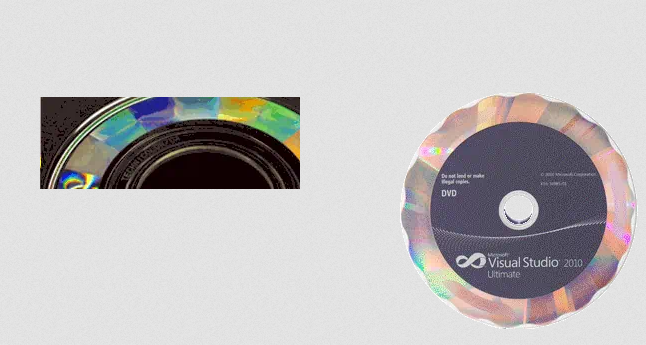 Some Microsoft DVDs contain additional security measures. Once again, these are embedded within the physical disk and are not attached as labels. There may be a holographic band around the disc hub, matched by a thinner one along the outer rim of the disk.
The inner band should contain an arrow symbol pointing to the outside of the disk. Following the arrow, you should meet an inward-pointing arrow on the outer band. The two arrows should be in direct and unerring alignment.
Holograms aside, one of the easiest ways to identify counterfeit Microsoft media can be by looking at the outer package. Common mistakes include basic spelling errors, poor grammar and blurry images. Faint colours or generally poor print quality should also act as a warning that the contents may not be authentic.
Reporting a fraud
Should you suspect a fraud, you can get more help and advice on Microsoft's "How to Tell" website. This includes a form you can use to report a suspect purchase.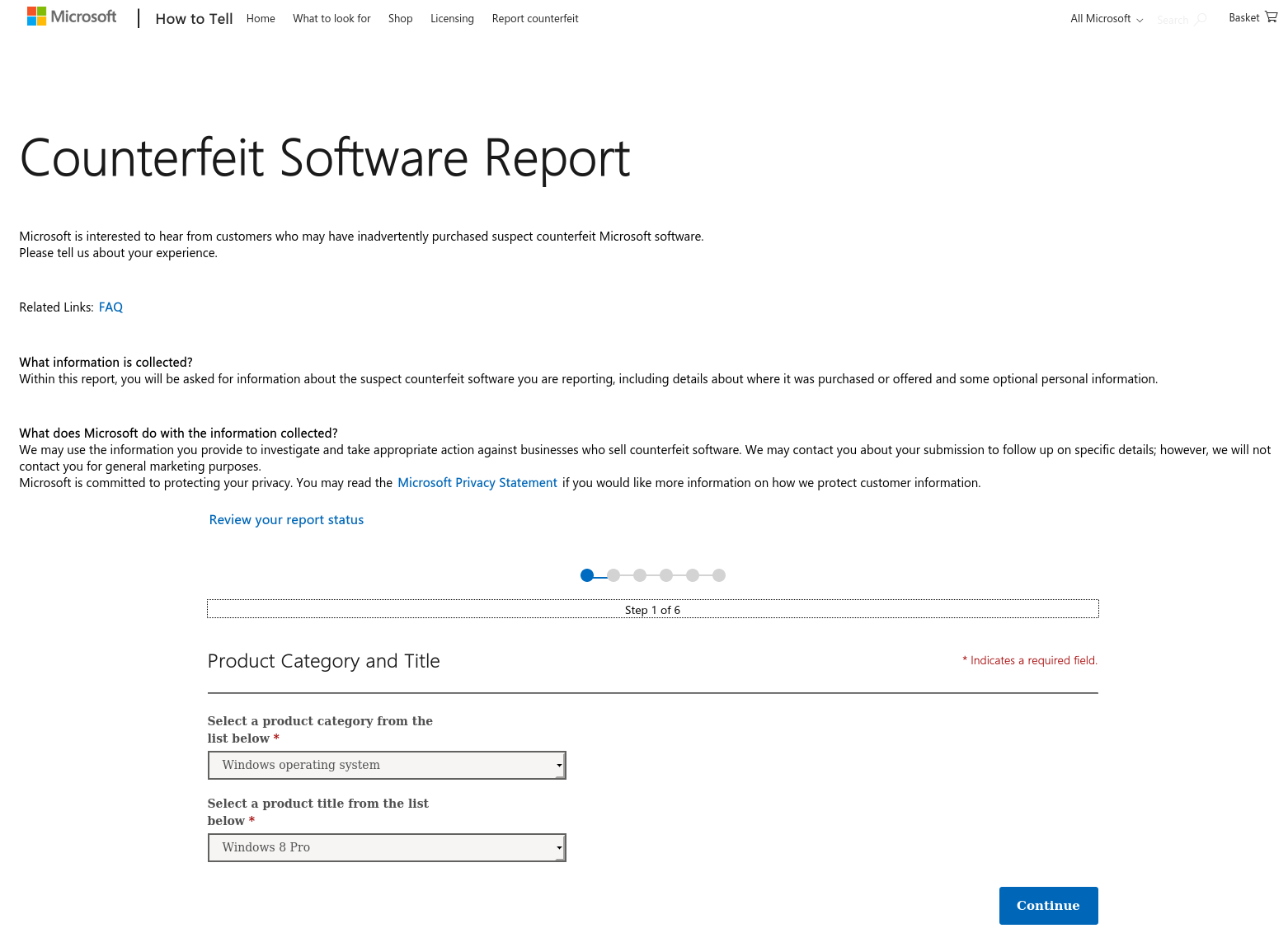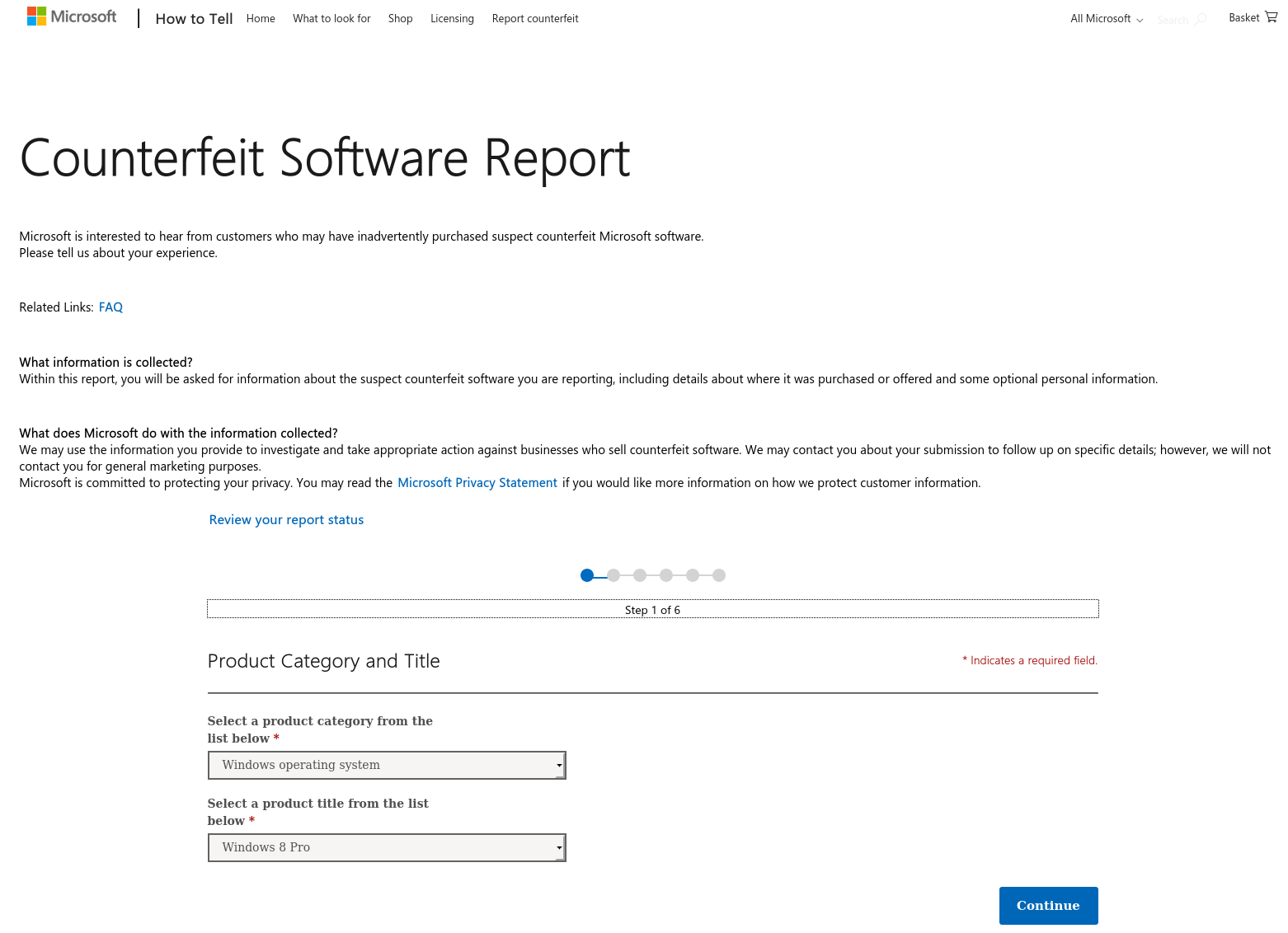 Microsoft requests information on the product you bought, where you bought it from and the type of media involved. You'll also be asked whether the seller claimed that the software was genuine and what the listed purchase price was.
You can optionally supply personal information which Microsoft can use to request follow-up clarifications on particular details of your report. Microsoft's website says it uses fraud reports to "investigate and take appropriate action" against counterfeiters.