Updated December 1, 2022.
If you didn't already know, Microsoft has a program known as Microsoft Rewards. With the program, you can earn points for searching with Bing, completing quests on Xbox via Xbox Game Pass Ultimate, and also shopping, too. With the right commitment, you can end up earning a boatload of points to redeem for actual money by way of gift cards.
Here's how you can get the most out of Microsoft Rewards.
Check out the daily sets and keep your streaks!
Our first tip to making the most of Microsoft Rewards involves visiting the Rewards dashboard every day. From here, you'll see what's called a "daily set." Completing the activities usually earn up to 50-80 points daily. In addition, there are quizzes to complete, as well as quests that will take you to Bing for a specific search. Be sure to check this page every day, as it hosts a lot of great points offers!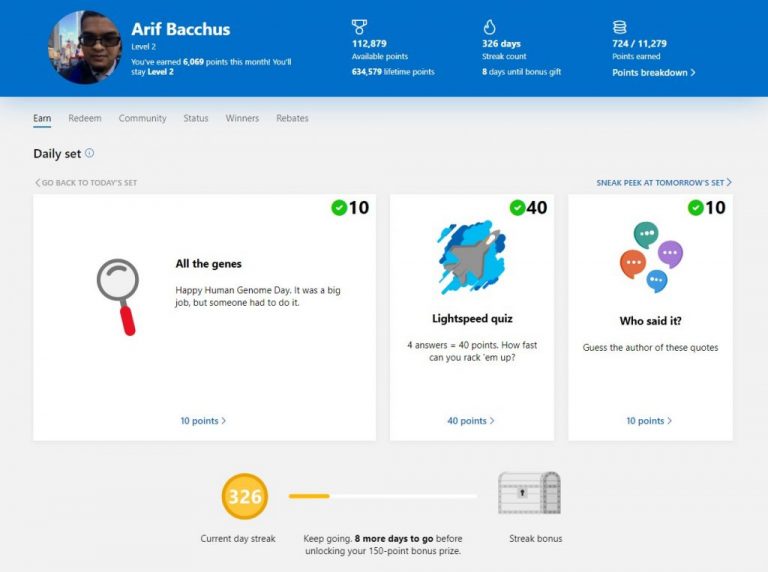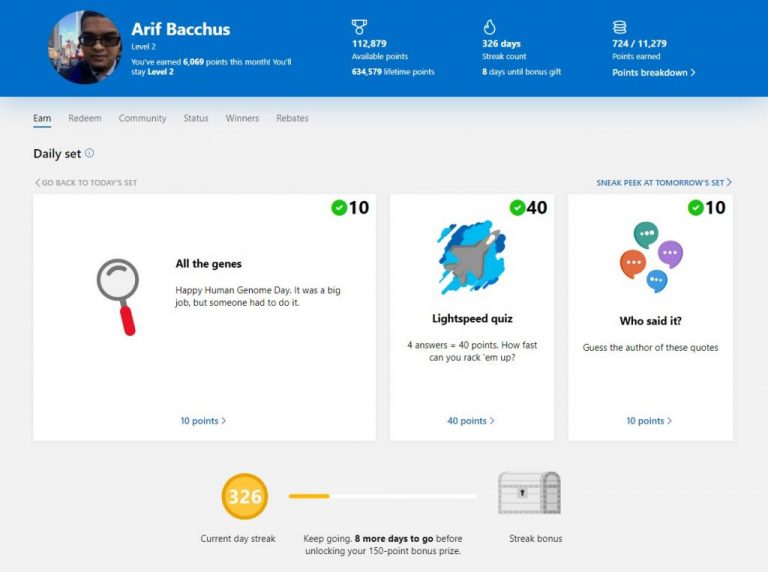 For completing the daily set each day, you'll also get a bonus every so often known as a "streak." The bonus streaks range from 45 points for 3 days, and 150 points for every 10 days after 54 days. It is best to finish your daily set each day to ensure you can lock in a points bonus towards redeeming gift cards.
We talked more about these daily sets and points bonuses in our separate piece, so be sure to give it a read.
Search on Bing and mobile via the Bing app or the web with Edge!
Microsoft is making changes to the way the points searches are valued in Microsoft Rewards. It used to be up to 150 points for searching on Bing on desktop, 100 points for searching Bing on mobile, and a 20-point bonus for using Microsoft's Edge browser (5 points for each search).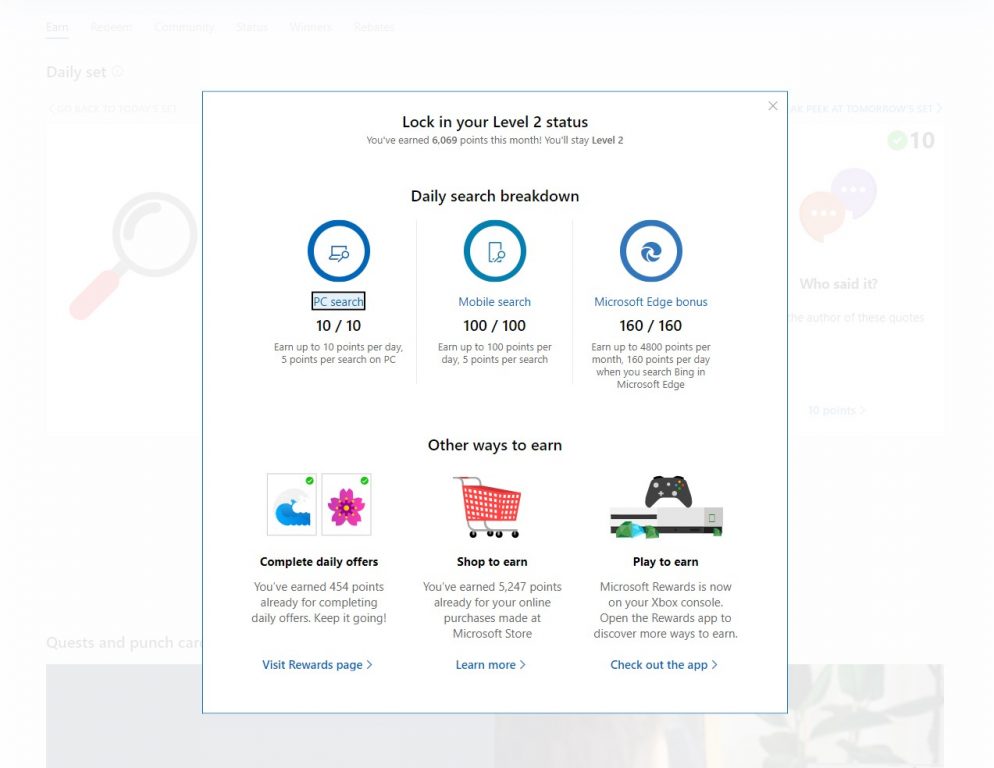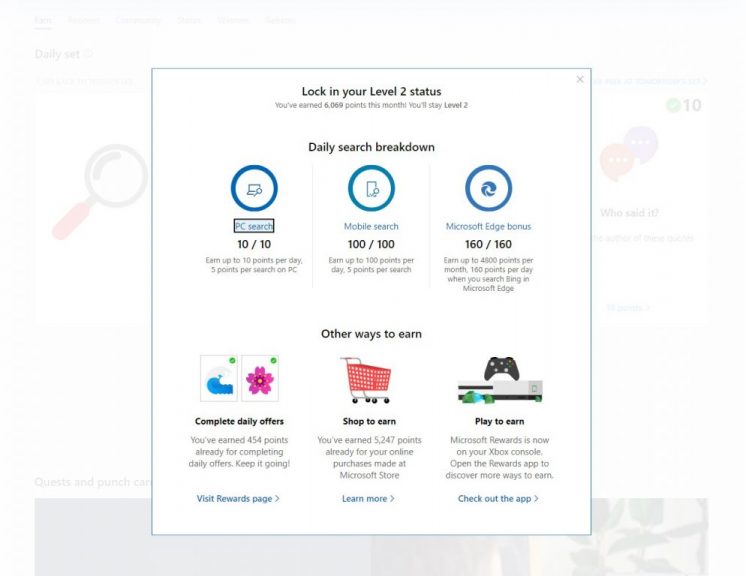 This has now shifted a bit, with certain users seeing new points values to put a bigger emphasis on searching on mobile and with the new Edge browser. A group of Rewards users on Reddit is keeping track of the changes, but not everyone is impacted at this time. You can see how our points values have shifted above.
Either way, to make the most out of Microsoft Rewards, it's best to keep searching on Bing, either via desktop or mobile. In fact, you can click the points breakdown button on your Microsoft Rewards dashboard to see how much your points are valued right now!
A good tip for searching on Bing is to use the autocomplete feature; tap or put your mouse in the search box for suggested trending searches. Be sure to visit the "Trending on Bing" page too, to earn points for those searches by clicking through each search.
Additionally, you'll want to keep searching every month to lock in what's called the "Level 2 bonus." This is a bonus you get for earning 500 points a month. With the bonus, gift cards and other rewards will get a 10% discount.
So, more elusive gift cards become cheaper to redeem with your hard-earned points. For example, a $100 Microsoft gift card is valued at 91,000 points with a level 2 discount, instead of 100,000 points.
Sign up for Xbox Game Pass, and check the Microsoft Rewards app on Xbox
A third suggestion on our list to make the most out of Microsoft Rewards has to do with Xbox. If you have an Xbox One or Xbox Series S | X console, be sure to download the Microsoft Rewards app there.
The Microsoft Rewards for Xbox app will give you a "Rewards Weekly Set," where you can complete quests each week to earn bonus points. You also can get 50 points for any Xbox achievement, too, and earn points for playing a specific game or quest.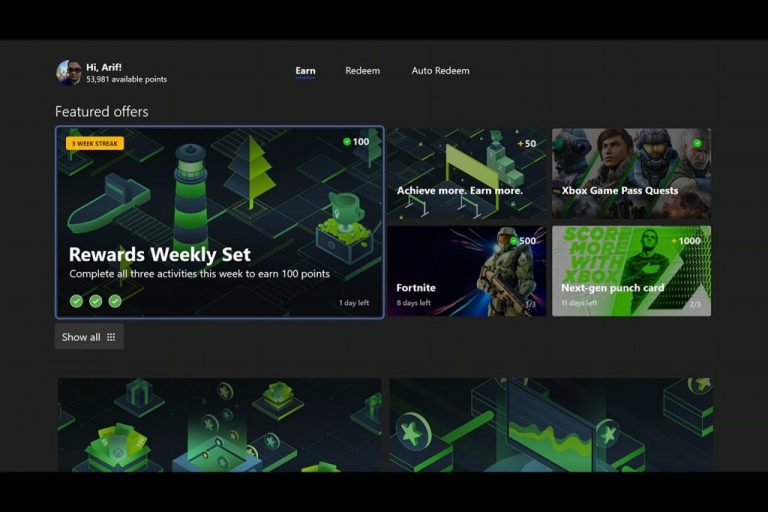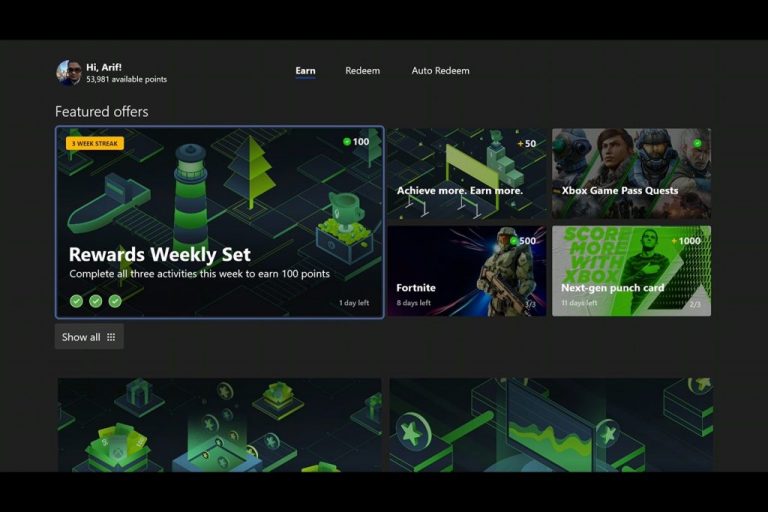 The Rewards Weekly set has a streak system of its own as well, where you can earn 100 to 500 bonus points for keeping a streak. Again, keep the streaks going to earn the most possible points!
In addition to the standard Rewards app on Xbox, we also suggest you try out Xbox Game Pass Ultimate. For $10 a month, you'll get access to some great quests on the Xbox Game Pass hub on your console. You can complete quests there to earn weekly, daily, and monthly points.
Shop and earn points
Our last tip is one that involves spending some money. If you're buying movies, TV shows, or games on the Microsoft Store on Xbox, Windows 10, or Windows 11, you'll earn some bonus Rewards points.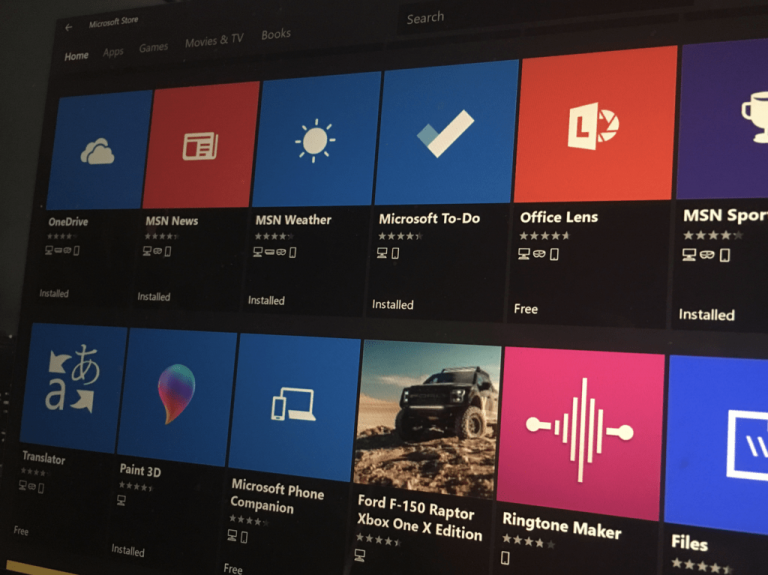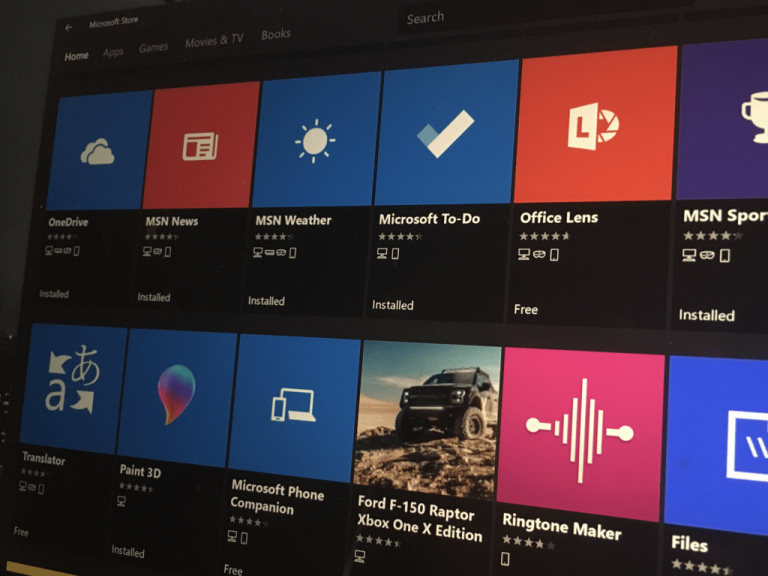 You can earn up to 1 point for each search dollar spent online at the Microsoft Store, either on games, movies, TV shows, or physical hardware like Surface or other accessories. You also earn cashback through Bing too, when spending at certain retailers using Bing Rebates.
You can visit this page here to learn more. Once you shop through Bing Rebates, money will be put back into your Microsoft Rewards account via PayPal, with some rebates going as high as 7%-15%.
Let us know how you're earning!
We hope that you found our guide helpful. If you're earning points at a higher rate than before, let us know in the comments below. We'd love to hear how you plan to spend your hard-earned Microsoft Rewards points and don't forget to follow us on Twitter for the latest Microsoft news.