Microsoft has been at the forefront of incorporating AI solutions into work collaboration and communication after branching out its partnership with Open AI. Microsoft Copilot, developed using the latest OpenAI LLM technology, is a prime example of this evolution. The AI assistant is designed to aid users across the Microsoft 365 productivity suite, from Word, Excel, and PowerPoint to the Teams collaboration platform, enhancing workflow efficiency.
Since Copilot was introduced, Microsoft hasn't taken its foot off the pedal, intending to extend its functionality into all its resources. Here's a guide to help you understand and enable the AI assistant, Microsoft Copilot, for Microsoft 365 and Teams.
What is Microsoft Copilot?
Microsoft Copilot is an exceptional AI assistant that enhances productivity. It is widely recognized as one of the most advanced productivity tools available worldwide and operates in two primary ways. Firstly, it assists users using popular daily applications such as Word, Excel, PowerPoint, Outlook, and the Power Platform. Secondly, through LLM technology, Microsoft has integrated 'Business Chat,' which allows users to initiate actions across all Microsoft 365 applications using natural language prompts.
Here are some of the things Copilot can do for you:
Word: Assists in drafting, revising, summarizing, and generating documents.
Excel: Helps users spot patterns and create striking data visualizations.
PowerPoint: Transforms ideas into comprehensive presentations.
Outlook: Helps manage your inbox, summarizes conversations, and suggests responses.
Power Platform: Supports developers to prototype and create low-code applications.
Business Chat: A useful tool for content creation, work planning, and keeping track of important dates.
How to Enable Microsoft Copilot on Microsoft Apps?
While Microsoft Copilot is already integrated into Microsoft 365 apps for some users, others may need to update their Microsoft applications to access these features. If you're a beta channel member with Microsoft, you might not have instant access to Copilot as the company rolls out the solution gradually to gather insightful feedback.
To activate Microsoft 365 Copilot, simply click on the Copilot icon on the ribbon menu of any integrated Microsoft app. This feature is only available to those who have access to Microsoft 365 Copilot. Once activated, Copilot can enhance your creativity, boost productivity, and help you improve your skills.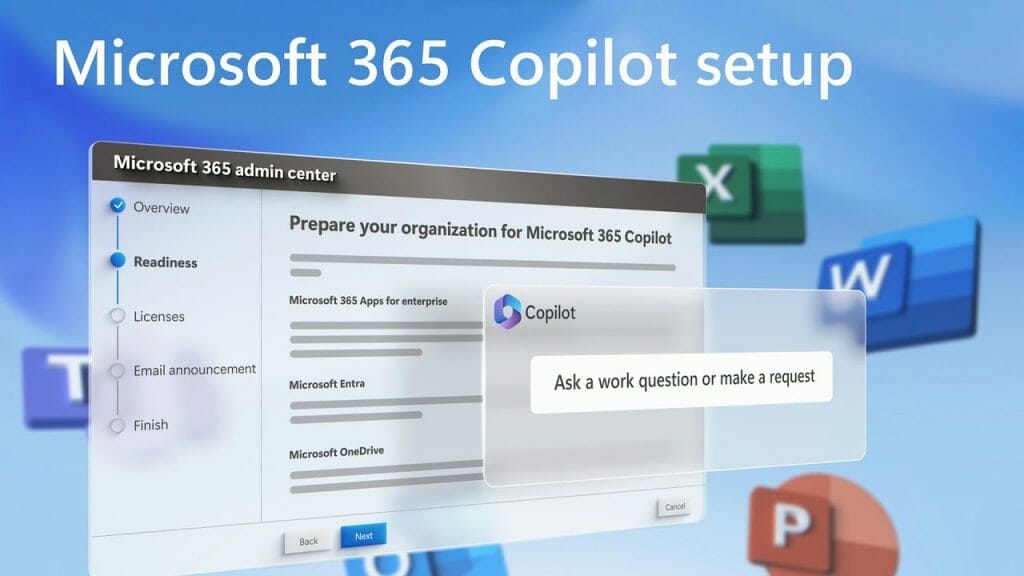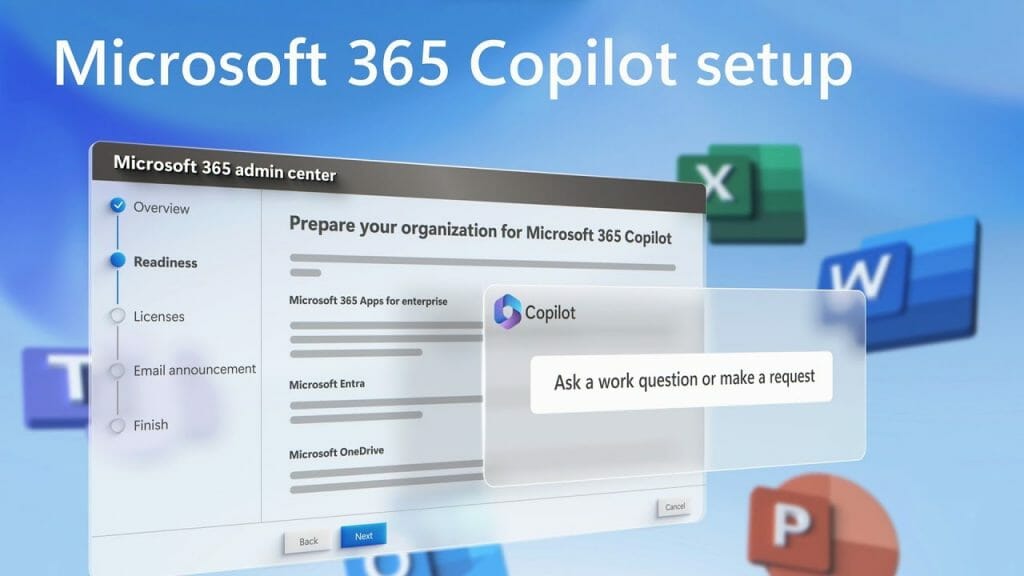 Microsoft Copilot for Teams
Teams users can take advantage of Microsoft Copilot to boost collaboration and communication. This feature enhances meeting effectiveness by offering real-time summaries and action items. Additionally, if a team member forgets to take notes during a meeting, they can request a conversation summary from Copilot, which will provide a comprehensive document containing important decisions and task assignments. Users can also ask Copilot to critique meetings, allowing for more productive future conversations. Teams also include the Business Chat solution, which provides new capabilities across all applications and data.
How to Enable Microsoft Copilot in Teams?
Similar to other Microsoft Copilot features, the Teams solution is currently only accessible to specific users. If you are part of the Microsoft 365 Copilot Early Access program, you can activate Copilot directly from the Teams meeting tab. Admins may need to enable Copilot from the Teams settings page, but once it is activated, you will notice a new icon at the bottom right corner of your channel or team chat. By clicking on the button, you will open a chat window with Copilot.
Microsoft has announced that Copilot is now available for Teams Phone and Teams Chat. This has made Teams the first UCaaS solution to offer generative AI for phone calls. Also, the AI tool can be used for both PTSN and VoIP calls, providing real-time summarizations and notes. Additionally, for chat, the AI can outline conversations, create summaries, and extract important points.
In conclusion, Microsoft Copilot is a powerful, AI-powered assistant designed to streamline workflows and boost productivity within the Microsoft ecosystem. The enabling process might currently be exclusive, but it promises to usher in a new paradigm of work, collaboration, and communication soon.