So you've used Microsoft Teams on your PC and are now looking to set up the app on your Android device as well. Interestingly, even though the general methods of doing it remain the same, the specifics of how to do it will differ.
In this article, we'll cover everything from creating and joining a Teams meeting on your Android smartphone. So let's jump right in.

How to create a Teams meeting on Android Smartphone
Before we begin, we assume you've downloaded and installed Microsoft Teams on your Android beforehand; however, if you haven't, you can check out our linked article from above.

After you've logged into your Teams account, let's first look at how you can create a Teams meeting from the ground up. By default whenever you log into your Teams account, you'll be taken to the Activity tab. From there, click on the More tab (the three dots icon) and select Calendar.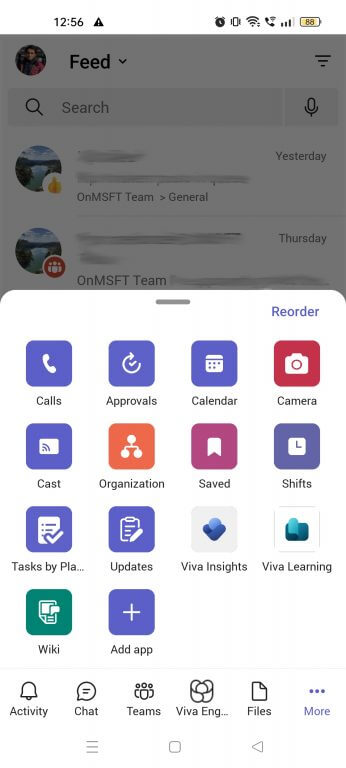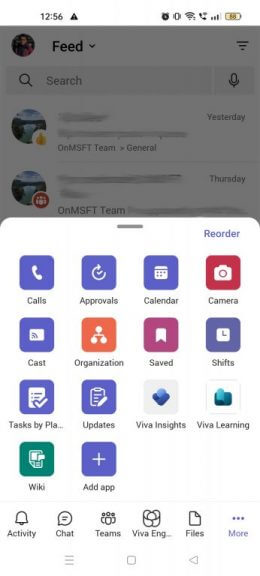 Now, on the Calendar menu, click on the plus button to create a new Teams meeting. In the New event section, you can then set and modify the specifics of your Teams meeting. For instance, you can then select the event name, add in new participants, choose specific dates and timings, and at the same time, set up the Location and Description for your meeting.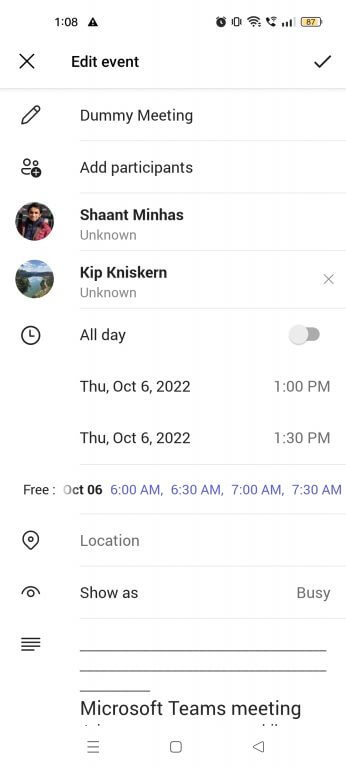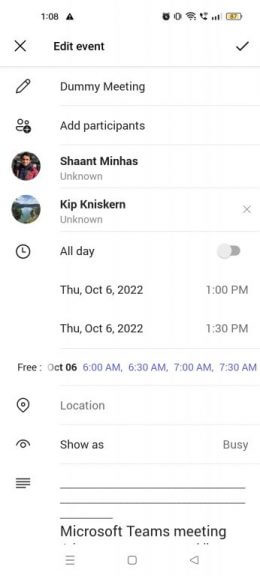 When you've done everything, click on the tick at the top-right corner above. That's it; the app will fix your meeting for the allotted date or time. 
Of course, you can later tweak your schedule if you so desire. Head to the meeting date, tap on the meeting and click on Edit. Now, after you've made your changes click on the tick icon from the top again. 
Your settings will be saved.
You'll also see features like Forward and Metting options. For example, clicking on Forward lets you add new members to your meeting. By clicking on Meeting options, on the other hand, you'll be able to manage the details of your meeting; things like who presents the meeting, setting up co-organizers, managing the restrictions for attendees, and so on.
Alternatively, you can also cancel the meeting altogether. To do that, click on Cancel event and confirm the deletion by clicking on Cancel event once again.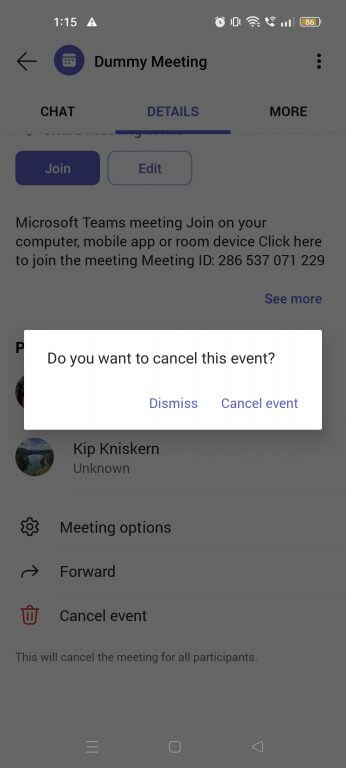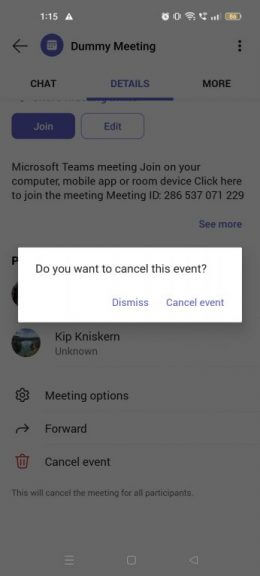 Joining a new meeting
So above we'd discussed how you can set up a new meeting. But now let's look at how you can join a pre-existing Teams meeting through your Android.
To join a Teams meeting on Android, you must have the invitation link beforehand. When you click on this link, the Teams app will be launched, taking you to the meeting. To get in, simply click on JOIN MEETING.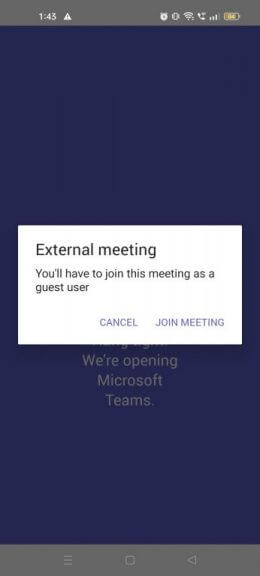 Teams will then ask your permission to record your audio. Click on Only this time to proceed ahead. You'll have to wait in the "lobby" until someone lets you into the meeting.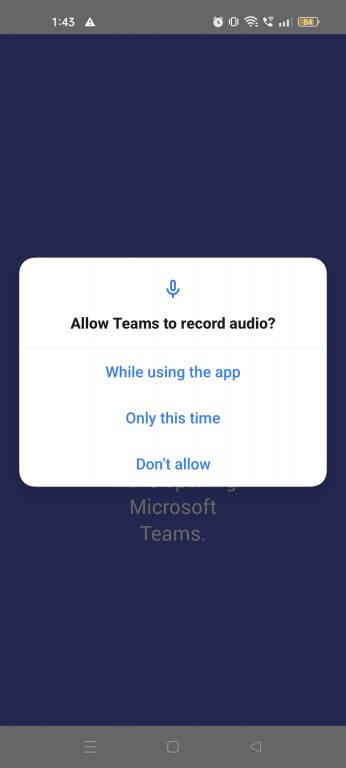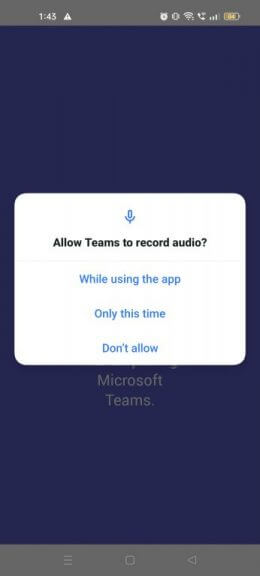 Once you're in, you can manage your camera and audio settings. Also, if you have permission from the host, you can also add in new participants. After you've finished the meeting, click on the big, red hang-up button on the side, and you'll be instantly out of the meeting.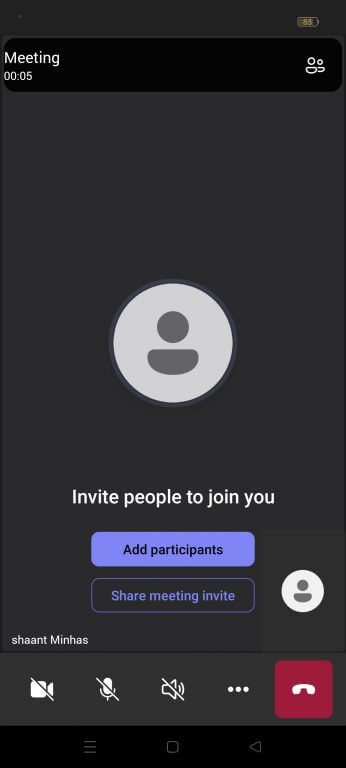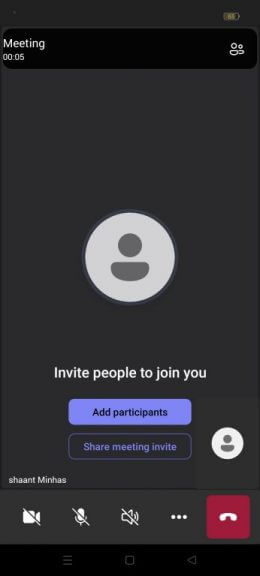 Create or join a Teams meetings on an Android
The straightforward and simplistic UI of the Teams android app makes navigating and using the app a breeze. Hopefully, this short piece helped you easily create and manage your Team's meetings. Microsoft continues to drop new features to the app—from Teams Room Pro to the live document signature option. So don't stop exploring the Teams app now.