Are you an avid gamer looking to take your gaming experience to the next level? The Xbox Series X|S offers a range of accessibility features to cater to diverse needs, and one such feature is the "High Contrast Mode." In this guide, we will delve into the world of High Contrast Mode on Xbox Series X|S consoles and explore its benefits, customization options, and answers to frequently asked questions. So, grab your controller and let's dive in!
High Contrast Mode on Xbox Series X|S
Gaming is a visual experience that immerses players in captivating visual worlds. However, not all gamers have the same visual capabilities, and that's where High Contrast Mode comes into play. This feature allows players to adjust the colors and contrast on their screens, enhancing visibility and making it easier to distinguish between different elements in games. Whether you have visual impairments, prefer a more vibrant display, or simply want to personalize your gaming experience, High Contrast Mode can be a valuable addition to your Xbox gaming arsenal.
How to activate High Contrast Mode
Activating the high contrast mode on your Xbox Series X|S is a breeze. Simply follow these steps:
From the Xbox dashboard, press the Xbox button on your controller to open the guide.
Navigate to the "Profile & system" tab and select Settings.
From the options listed under Accessibility, choose High Contrast.
Select the drop-down menu for High contrast.
Toggle the switch to enable High Contrast Mode for either dark or light mode.
Once activated, you'll immediately notice the difference in colors and contrast on your screen. High Contrast Mode on Xbox Series X|S can be a game-changer, especially for gamers with specific visual needs or those seeking a more visually striking experience.
High Contrast Mode Accessibility options
High Contrast Mode on Xbox Series X|S offers several customization options, allowing you to tailor the visual display to your preferences. Here are some of the key customization features you can explore:
Color Filters: High Contrast Mode provides a variety of color filters to choose from, catering to different color sensitivities and preferences. You can experiment with filters such as inverted colors, grayscale, and more, until you find the one that suits your needs best. This flexibility ensures that you can optimize your gaming experience according to your unique visual requirements.
Contrast and Brightness: Fine-tuning the contrast and brightness levels is crucial to achieve the desired visual clarity. The high contrast mode enables you to adjust these settings to your liking, ensuring that the on-screen elements are easily distinguishable. Whether you prefer a sharp and vivid display or a more subdued ambiance, you have the freedom to tweak the contrast and brightness until it's exactly right.
Cursor Size and Color: Navigating menus and UI elements is an integral part of gaming, and the high contrast mode lets you customize the cursor size and color. By increasing the cursor size, you can improve visibility and make it easier to locate the cursor on the screen. Additionally, choosing a contrasting color for the cursor can further enhance its visibility, allowing you to interact with the game effortlessly.
Text and Display Size: Reading text in games can sometimes be challenging, especially for gamers with visual impairments. Xbox Series X|S addresses this concern by offering options to adjust the text size and display zoom. You can increase the text size to ensure legibility or zoom in on the display for a more immersive experience. This customization feature ensures that you can comfortably read in-game text and have a clear view of all the details on your screen.
Audio cues and notifications: In addition to visual enhancements, High Contrast Mode on Xbox Series X|S also provides options for audio cues and notifications. This is particularly beneficial for gamers who may have difficulty relying solely on visual cues. By enabling audio notifications, you can receive auditory feedback for various in-game events, such as receiving messages or unlocking achievements. These audio cues add an extra layer of accessibility and ensure that you never miss important updates while immersed in gameplay.
Dimming and Brightening effects: To further enhance the visual experience, High Contrast Mode offers dimming and brightening effects. These effects adjust the overall luminosity of your display, allowing you to create a more comfortable gaming environment. Whether you prefer a darker ambiance for intense gaming sessions or a brighter setting for vibrant gameplay, the dimming and brightening effects give you the flexibility to set the mood according to your preferences.
High Contrast Mode on Xbox Series X|S opens new possibilities for gamers with diverse visual needs. By adjusting colors, contrast, and various display settings, this feature enhances visibility and personalizes the gaming experience. Whether you have visual impairments, seek a more vibrant display, or simply want to customize your gameplay, the high contrast mode provides a valuable accessibility tool.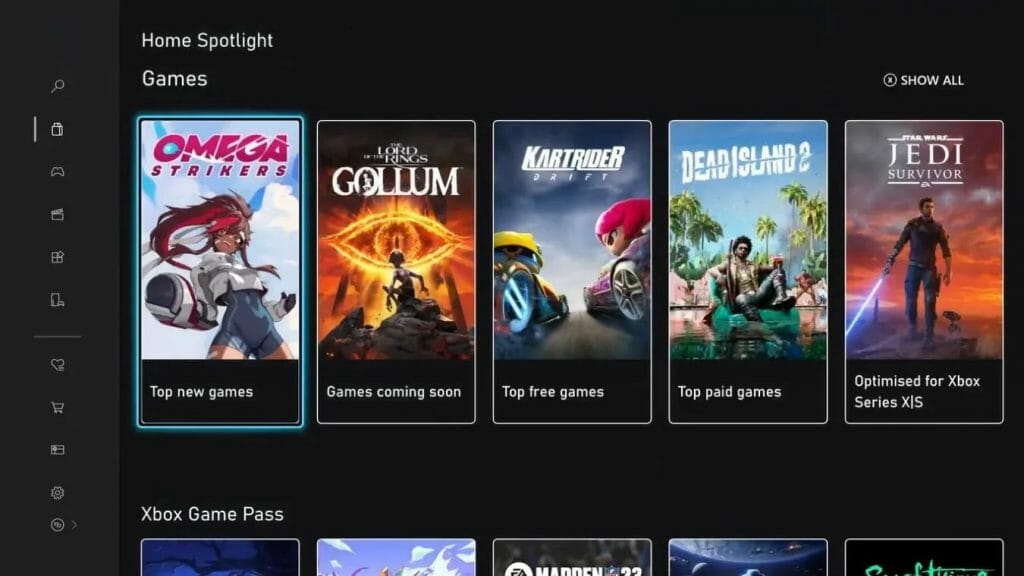 From activating the high contrast mode to customizing color filters, contrast levels, cursor size, and more, Xbox Series X|S offers a range of options for tailoring the visual experience to your preferences. Additionally, the feature seamlessly integrates with audio cues, notifications, and dimming effects to create a fully immersive gaming environment.
Remember, you can enjoy the high contrast mode across various games, and you can switch between different settings on the fly. Xbox Series X|S ensures that accessibility is not limited to a single game or console model, providing a consistent experience across both Xbox Series X and Xbox Series S.
So, the next time you power up your Xbox Series X|S, don't forget to explore High Contrast Mode and unlock a whole new level of visual enhancement and accessibility in your gaming journey!