A thumbnail cache is how your Windows records the diverse thumbnail images it has for the different kinds of files on your PC. By always having specific thumbnails for videos, photos, and other files with you, you don't have to recreate your images repeatedly.
At times, however, your default thumbnails might stop working properly. Instead of a regular, original thumbnail, you might encounter a corrupt dizzy version of it. The reason could be anything; database corruption by an abrupt shutdown, a malware problem, and so on. There's no clear, apparent reason in sight. What's sure, though, is that there are well-laid-out ways to clear your thumbnail problems without any hassles.
Let's look at them all.
How to clear thumbnail cache on Windows 11
You can manually clear your thumbnail cache on Windows 11 without any hassles. The first option on your plate is  Disk Cleanup.
The default disk cleanup utility from Microsoft can help free up space on your Windows. To get started with it, head to the Start menu search bar, type in 'disk cleanup,' and select the best match.
The Disk Cleanup dialog box will be launched. There, uncheck all the radio boxes except the one for Thumbnails, and click on OK.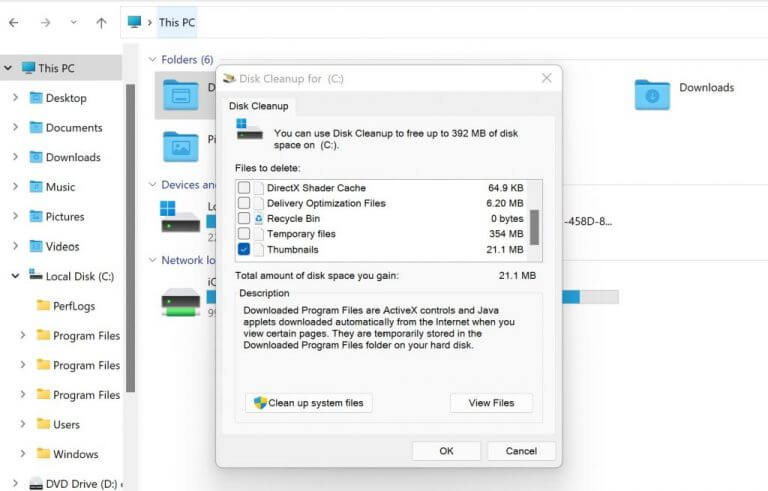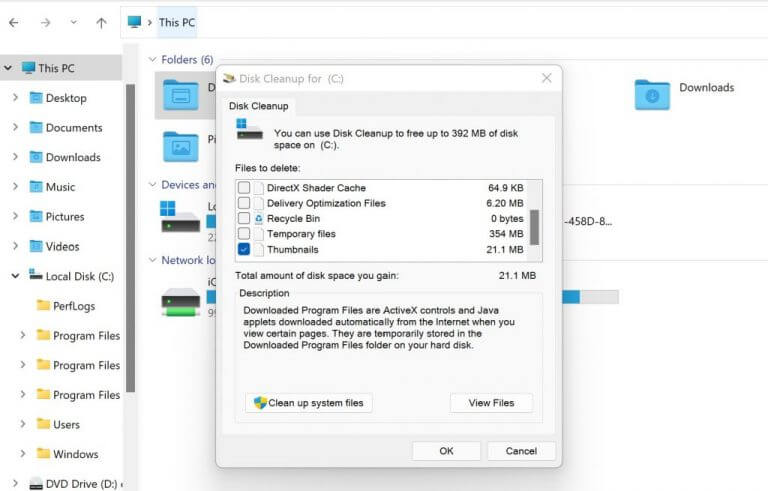 You'll then get a dialog box asking if you want to delete all the files. Click on Delete Files. Do this, and your thumbnails will be deleted.
Clear your thumbnail cache through Command prompt
If the above method doesn't work, you can then rely on the Command prompt to rescue you. To clear your thumbnail cache with the Command prompt, follow the steps below:
Head to the Start menu search bar, type in 'cmd,' and run it as an administrator.
From there, type in the following command in your cmd and hit Enter.
taskkill /f /im explorer.exe
Finally, to delete your files, enter the following command in your cmd and hit Enter again.
del /f /s /q /a %LocalAppData%\Microsoft\Windows\Explorer\thumbcache_*.db

Do this and the cmd will clear your thumbnail files instantly. Give your PC a restart, and you can check if that's the case.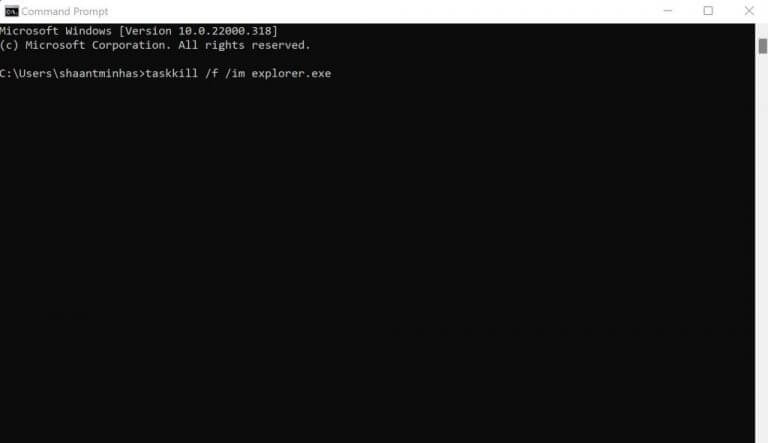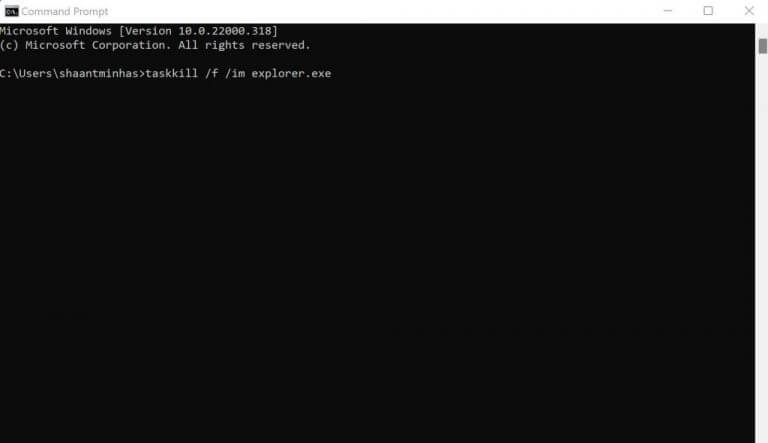 Clearing your thumbnails on Windows 11
That's it, folks. If you've followed the above steps correctly, your default corrupt thumbnails should be removed now. Although problems like this rarely arise, you can use the thumbnails to rid yourself of your thumbnails.