Welcome to Xbox Classics Revisited. In this new series we aim to take a look back at the previous three generations—the original Xbox, the Xbox 360, and the Xbox One—of Xbox games. These mini-retrospectives serve as a tribute to some of the best gaming that Xbox has given us over the last 20+ years.
For those who were lucky enough to have been there for all of it, read on and savor the nostalgia. For those Xbox fans too young to remember Maude Flanders or Pepsi Twist: get ready to meet your Xbox gaming backlog.
Jet Set Radio Future (Xbox)—2002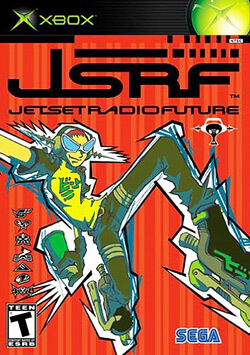 The sequel to the Sega Dreamcast title Jet Set Radio as well as a reimagining of it, Jet Set Radio Future brought tons of style to the original Xbox. It had an eye-popping cel-shaded visual style (cel-shading was still a novelty at the time) and a killer soundtrack with rock, indie pop, and hip-hop thrown into the mix. All of this was set in an open-world futuristic Tokyo, with a gang of quirky, roller-skating characters with which to grind, powerslide and go aerial while covering the town in graffiti. All this is done to push back against the oppressive Rokkaku Group Corporation that is stifling free speech in Tokyo.
The game has been made backward-compatible with Xbox 360 but not, unfortunately, with the newer Xbox consoles. The series has been dormant for 20 years at this point. But fans of the game should take heart, for there may be reason to get excited once again in the near future. Read on and find out more later in the post.
Sunset Overdrive (Xbox One)—2014
Sunset Overdrive is one of the most recognizable Xbox One classics, not to mention one of the most distinct games of its generation. It was created by storied developer Insomniac Games, and pulled inspiration from a trove of sources including comic book character Tank Girl, the Richard Matheson novel I Am Legend, vintage Halloween masks, and even Lego.
Set in an open world Sunset City in the year 2027, the game combines third person shooting with fast-paced exploration in which the player utilizes a range of abilities including wall running, air-dashing, zip lining, and more to get around.
The prospect for a sequel remains up in the air. Insomniac Games was acquired by Sony in 2019. Since that time there has been conflicting information from Sony executives regarding the status of the franchise.
Ollie Ollie World (Xbox One, Series X|S)—2022
This third entry in the side-scrolling skateboarding series is a real treat for fans of the genre and of indie games in general. With its colorful, hand-drawn visual style and satisfying gameplay, Ollie Ollie World has personality to spare, not to mention the makings of a modern classic. The game's creative director, John Ribbins, has cited Jet Set Radio as a big inspiration.
While Ollie Ollie World may not have taken over the world when it released back in February 2022, it does currently enjoy a Metacritic score of 85 for both Xbox One and Series X|S versions.
Bonus: Bomb Rush Cyberfunk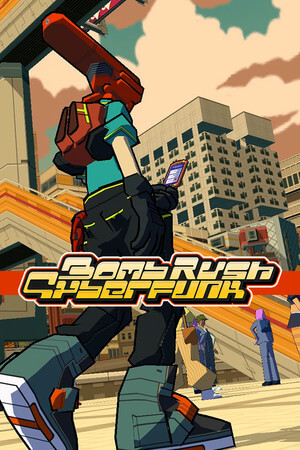 Bomb Rush Cyberfunk is an indie-developed, undisguised love letter to the Jet Set Radio franchise. It comes courtesy of Dutch game studio Team Reptile, creator of Megabyte Punch and Lethal League. The game will be released in 2023 for Nintendo Switch and PC Steam, and possibly other platforms. Check out the trailer below; it speaks for itself.
Wrap up
We hope you've enjoyed these mini-retrospectives. What are some of your favorite classic Xbox, Xbox 360 and Xbox One games? Are any of them on this list? Let us know about your favorite Xbox gaming experiences in the comments below. And thanks for reading.
Featured image via Pixel Hunted.