Don't know what to play on Game Pass? With well over 100 titles to choose from across just about every genre out there, it can be tough to know where to start. Thankfully, we have you covered with these Game Pass recommendations for those who want to be told a great story when they play a game. These story driven games remind us that video games are indeed an art form, no matter what anyone says. So without further ado let's have a look at the best story driven games on Game Pass right now.
A Memoir Blue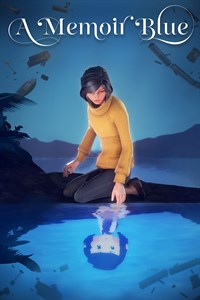 From Annapurna Interactive (the same publisher behind The Outer Wilds, What Remains of Edith Finch? and most recently Stray) A Memoir Blue has been described as "an interactive poem about a superstar athlete and the all-encompassing love between mother and daughter." It is the debut effort for developer Cloisters Interactive.
The game features gorgeous visuals employing a unique combination of 3D and hand-drawn art. Its heartfelt story spans 6 vignette-like chapters.
As Dusk Falls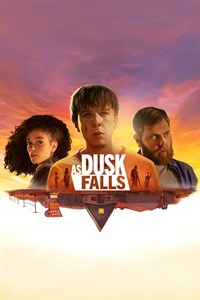 One of the more recent Game Pass additions, As Dusk falls is an interactive drama that spans the lives of two families across thirty years, starting with a 1998 robbery-gone-wrong in a small town in Arizona. Every choice the player makes in the game will have an impact on how the characters' fates play out.
Every family has secrets. Every secret has a price.
Firewatch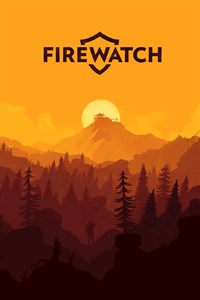 This narrative-driven indie classic follows the story of a fire lookout working the Shoshone National Forest in the late 1980s. The first-person adventure game has made a lasting impression with a vibrant low poly visual style that is nothing short of stunning. This in addition to suspenseful story filled with twists and surprises as the player explores the Shoshone wilderness and uncovers clues in a plot that grows stranger by the minute.
Sea of Solitude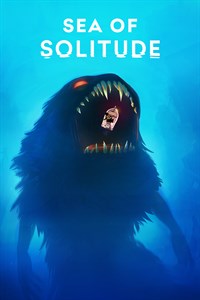 A poignant game that delves into themes seldom explored within the medium, Sea of Solitude was described by one reviewer as "a dazzling and cathartic exploration of mental health, and a rare and audacious game that tackles depression and its causes head-on."
Sea of Solitude is partly inspired by creative director Cornelia Geppert's past experiences enduring an emotionally abusive relationship.
Tell Me Why Chapters 1-3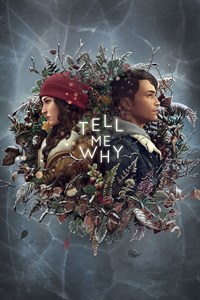 As the title suggests, this a collection of all three chapters of the episodic adventure game Tell Me Why from Xbox Game Studios. The game's story follows twins Tyler and Alyson (who share the ability to communicate telepathically) as they come back home to rural Alaska after 10 years away to investigate their mother's untimely death.
The Walking Dead: The Complete First Season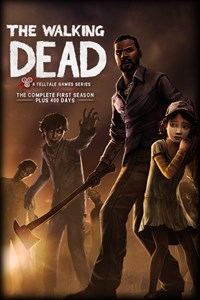 From the adventure game legends at Telltale games, The Walking Dead The Complete First Season takes more inspiration from the comic than the television series. The game features original characters, and it focuses on story and character development. The game is a bonafide classic, having enjoyed widespread critical acclaim – particularly for its storytelling – including several Game of the Year awards. Even if you don't count yourself as a fan of the franchise, as a gamer you owe it to yourself to experience this.
Also check out on Game Pass:
The Walking Dead Season 2
The Walking Dead Michonne Complete Season
The Walking Dead A New Frontier Complete Season
What Remains of Edith Finch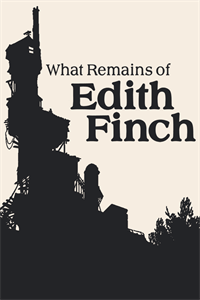 We round things out with another entry from Annapurna Interactive. Created by indie developer Giant Sparrow (also known for The Unfinished Swan) What Remains of Edith Finch is one of the shining examples of videogames as art.
A winner of multiple game awards including the British Academy Games Award for Best Game 2017, it is a first-person adventure game in which the player, as the eponymous Edith Finch, re-explores her childhood home as the last surviving member of her supposedly cursed family. Along the journey the player encounters a series of memorials to the deceased relatives, where they experience vignettes of the relative's deaths.
Wrap up
So what did you think of our list? What story driven games have made a lasting impression on you as a gamer? Are any of them featured here? Tell us about your experiences in the comments section below.
And if you don't already have a Game Pass subscription, you can sign up here. Right now new members can get their first month for only $1. Learn more about Game Pass over on its FAQ page. And don't forget to check out our other "What to play on Game Pass" posts for other Game Pass recommendations.
Featured image courtesy of xbox.com.