Don't know what to play on Game Pass? With well over 100 titles to choose from across just about every genre there is, it can be hard to know where to start. Thankfully we have you covered with these Game Pass recommendations for those who have always wondered what's out there. No longer do you need to ponder the cosmos, because these space exploration games will allow you to explore the farthest reaches of the universe – and all from the comfort of your living room sofa.
Astroneer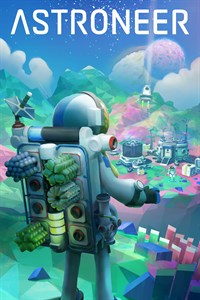 Astroneer is a sandbox adventure game with low poly graphics and a gameplay loop that involves colonizing planets, collecting resources and building structures. Its open-world, procedurally generated terraforming planets are a joy to explore, and the game has a robust crafting system. You aren't bound to a pre-scripted storyline, because Astroneer doesn't really have one.
Astroneer has won several awards, including several Webby awards. Game Pass members looking for a great space adventure could do much worse than Astroneer.
No Man's Sky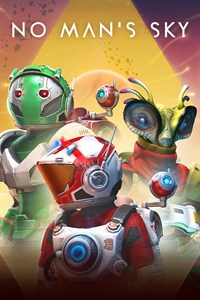 Hello Games' epically open-ended sandbox space exploration adventure just keeps getting better and better with each new update. The game consists of exploration, survival, combat, and trading. And with 18 quintillion procedurally generated planets (we're serious) with their own flora and fauna and unique ecosystems.
The game embodies the optimism of the classic sci-fi of the 70s and 80s. Despite a messy launch, No Man's Sky has since seen 20 major updates with the most recent – titled 'Endurance' — releasing on July 20, 2022. If you love the open-ended experiences of games like Skyrim, Fallout, and so on, then you owe it to yourself to check out No Man's Sky. The universe has never seemed so vast as it does in this incredible game.
The Outer Wilds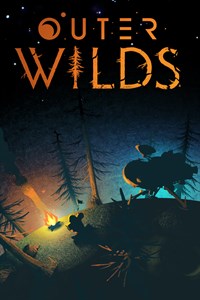 In The Outer Wilds you play as a character exploring a solar system stuck in a 22-minute time loop that ends when the sun goes supernova. Your goal is to discover the cause of the time loop and somehow set things right.
The Outer Wilds started life as creator Alex Beachum's master thesis while studying at USC's Interactive Media & Games Division. He drew inspiration from Apollo 13 and 2001: A Sapce Odyssey, among other influences. He also took cues from the likes of The Legend of Zelda: The Wind Waker in how the game uses NPC dialogue to build an overarching mythology. The time-loop element is also reminiscent of another Zelda title: Majora's Mask.
It all comes together to make a space adventure that manages to set itself apart from the others. And with several Game of the Year awards to its credit, The Outer Wilds is without a doubt among the best of them.
The Outer Worlds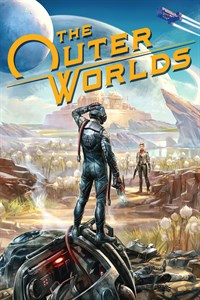 If you are anything like us, you may have a hard time keeping the last two entries on this list straight.
The Outer Worlds is a creation of Obsidian, the team behind Fallout: New Vegas (not to mention Grounded and the upcoming Avowed). The game takes a cue from Fallout as well, as a first-person action-RPG in a similar vein. And while the similarities between The Outer Worlds and Obsidian's Fallout offering may be apparent, The Outer Worlds is so much more than just 'Fallout in space.'
Create a unique character and navigate your way through the six-planet Halcyon star system, which is being threatened by a corporate conspiracy and a multitude of factions vying for power. With a gorgeous art style and open worlds that are a delight to explore, the Outer Wilds is most definitely not one to miss for those who have ever dreamed of space.
Wrap up
So what do you think of our picks? Have you played any of these amazing games already? If so you can share your experiences in the comments section below.
And if you aren't already a member of Game Pass, you can sign up here. You may also learn more over on the Game Pass FAQ page. And while you are at it, don't forget to check out our other "What to play on Game Pass" posts for other Game Pass recommendations.
Featured image courtesy of criticalhit.net.