New to Xbox Game Pass and don't know where to start? We've got you covered with these Game Pass recommendations for the sure-footed. These platform games on Game Pass feature a good blend of classics and next-gen titles.
Platform games have a uniquely universal appeal. They hearken back to the "golden age" of gaming, and no doubt every gamer has at the very least tried a platform game at some point.
And if you happen to be a fan of this genre, then you are in for a real treat with your Game Pass subscription. Without further ado, let's check out what to play on Game Pass for platform gamers.
Banjo Kazooie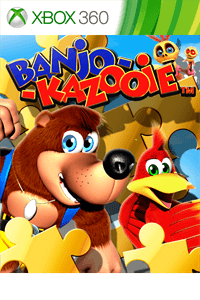 This classic platformer got an Xbox 360 remaster after legendary studio Rare was acquired by Microsoft in 2002. This is the first of the Banjo Kazooie series, and was originally released on the Nintendo 64 in 1998.
Banjo Kazooie follows the adventures of the titular bear-and-bird duo. Their quest is to foil the schemes of the witch Gruntilda to steal the beauty of Banjo's sister Tooty. Players must make creative use of Banjo and Kazooie's combined abilities to traverse nine nonlinear worlds.
See for yourself what makes this classic still worth playing today.
Blinx the Time Sweeper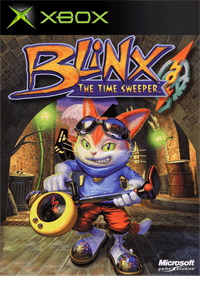 This original Xbox platforming classic was hailed as "The World's First 4-D Action Game." And what exactly is this fourth dimension we speak of, you may ask? In the case of Blinx: The Time Sweeper the fourth dimension is time.
You see, the game made use of the Xbox's internal hard disk drive (it was the first console to have such) to allow for a variety of "time control" mechanics. These included the ability to rewind, fast-forward, pause in-game time, slow time, and even allowed players to record their actions. This meant players could use rewind to undo fatal screw-ups (if they have enough red hearts, that is).
And this repertoire of abilities is crucial since Blinx only has ten minutes to complete each level. It all made for some pretty novel platforming, and made Blinx: The Time Sweeper a unique game in its time. If you love platform games you owe it to yourself to check this out.
Ori and the Blind Forest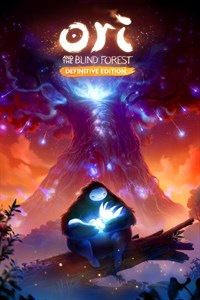 From Moon Studios, Ori and the Blind Forest was one of the most compelling platform games of the last generation of consoles. Taking inspiration from a variety of sources including animated films like The Lion King and The Iron Giant, as well as from games like Rayman and Metroid, Ori's first outing was met with universal critical acclaim. One reviewer dubbed it "a new classic" upon its release.
It was also noted for its soundtrack and visuals, and is considered a prime example of video games as art. If you have a Game Pass subscription and haven't tried this multiple award-winning platformer, then there is no better time than the present to experience this once-in-a-generation game.
Also check out on Game Pass:
Ori and the will of the wisps
Psychonauts 2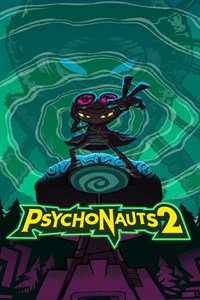 The long-awaited follow-up to Double Fine's Xbox cult classic platform game. When the Psychonauts sequel finally did arrive in August 2021, it made the 15+ year wait worth it.
The game is similar to its predecessor in terms of gameplay. Protagonist Raz has a repertoire of psychic abilities that wil feel familiar to fans of the first game: telekinesis, levitation, pyrokinesis, and so on. And he will need all of them as he explores the psyches of non-player characters in his quest to prevent the reawakening of the cruel hydrokinetic Maligula.
Psychonauts 2 is one of the best platformers of recent years, and many feel that it is a worthy sequel to its storied predecessor.
Also check out on Game Pass:
Raji: An Ancient Epic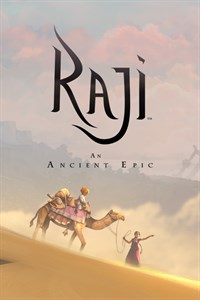 Raji enjoys a unique setting steeped in Hindu mythology. Created by Maharashtra, India-based Nodding Head Games, the game has a visual style that evokes the Pahari school of painting. This lends the game a distinct look that is a perfect fit for the game's narrative subject matter.
The titular hero Raji is an orphaned circus performer on a quest to rescue her brother Golu from the demon lord Mahabalasura.
Ragi: An Ancient Epic is surely one of the more distinct recent platformers out there. Game Pass platformer fans looking for something a little different will definitely find a winner here.
Recompile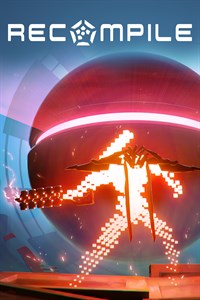 "Witness the birth of sapient AI in this sprawling atmospheric hacking adventure."
Recompile might be one of the most underrated platformers out there. Its gorgeous minimalist visuals are even more stunning in motion as the player roams a sprawling digital wasteland that challenges them to "explore, fight, hack, and survive."
Recompile tells a story that spans a mere second of real time…although the choices you make in the game will determine one of multiple endings for your sapient AI avatar.
One last jump
Are you as impressed by Game Pass' platformer offerings as we are? Let us know down in the comments below.
If you don't already have an Xbox Game Pass membership, you can sign up here. If you would like to know more about Game Pass you can visit its FAQ page. And don't forget to check out our other "What to play on Game Pass" posts to find more Game Pass recommendations for other genres.
Featured image courtesy of ign.com.