Don't know what to play on Game Pass? With literally hundreds of games across just about every genre you can think of, it can be tough to know where to start. But we've got you covered with these Game Pass recommendations for all of you old school gamers out there. The games that follow don't just rely on nostalgia; rather, they take classic game design and give it a good dusting-off to make it shine again. These Game Pass titles prove once and for all that great games never really die.
Battletoads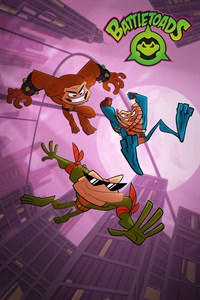 This isn't an old game – in fact it's quite new, having released in August 2020 – but gamers who fondly remember Rare's Battletoads franchise from the 8- and 16-bit days will no doubt fall in love with it all over again in this reboot. (Gamers with an Xbox Game Pass membership are also treated to more Battletoads in the 2015 compilation Rare Replay). The game features up to four-player cooperative play and a hand-drawn, cartoony visual style.
Black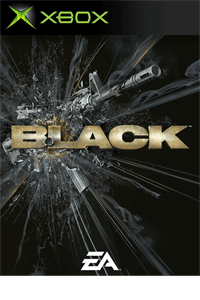 This 2006 first-person shooter, released for both PS2 and Xbox, was the spiritual predecessor to Bodycount. It was listed at no. 99 in IGN's Top 100 Shooters in 2013. While developing the game Criterion stated that they wanted to "do for shooting what Burnout did for racing – tear it apart." Black indeed did make a lasting impression, and is remembered today as one of the best shooters of its console generation.
Command & Conquer Remastered Collection
A remaster of the first two Command & Conquer games with sound and graphical enhancements as well as bonus content. Otherwise, the games are pretty much the same real-time strategy classics with only minor tweaks. It includes the The Covert Operations, Counterstrike, and The Aftermath expansions as well as additional missions from the PlayStation and N64 ports.
Double Dragon Neon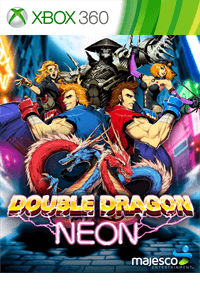 Double Dragon Neon is at once a reboot of the classic beat 'em up franchise and an homage to it. It is described as "a very western adaptation" of Double Dragon, though it strives to retain the personality of the classic entries. Series creator Yoshihisa Kishimoto was a consultant during the game's development. The core gameplay features familiar mechanics, with some refinements of course. Double Dragon Neon's 2012 release coincided with the 25th anniversary of the series.
The Elder Scrolls III: Morrowind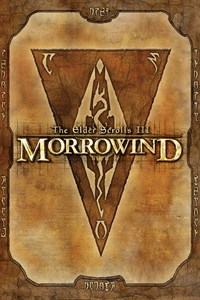 This massively open world roleplaying phenomenon was something of a game changer when it came onto the original Xbox scene in 2002. With its thoroughly freeform gameplay philosophy and almost unprecedented breadth of scope, few gamer – and even fewer console gamers in particular – had ever seen anything like it. While the game isn't perfect to say the least ( it is a Bethesda game, after all), it was a genre-redefining title in its time, and one of the original Xbox's greatest classics.
Fallout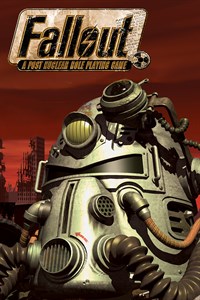 Set in a post-apocalyptic, retro-futuristic world, the original Fallout is remembered today as a PC roleplaying classic and a spiritual successor to the 1988 sci-fi open world roleplaying game Wasteland. It was among the first games to explore the idea of lending the player moral ambiguity in how they choose to interact with the world and its NPCs. Which, of course, plays a part in shaping the impact the player makes upon the game world with his/her decisions. This is something which Bethesda has carried over to more recent installments of the Fallout franchise.
Grim Fandango Remastered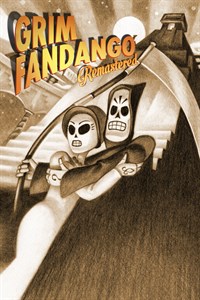 This 1998 adventure game has been hailed as deserving a place among the greatest video games of all time. It doesn't come as much of a surprise when you consider the game's development pedigree. It was published by Lucas Arts – they that brought us such adventure game classics as Maniac Mansion, Full Throttle, and the Monkey Island series – in partnership with Tim Shafer and Double Fine Productions (think Psychonauts).
The game is often held as representative of video games as an art form, so much so that it was included in the Smithsonian Institution exhibit "The Art of Video Games" in 2012.
Rare Replay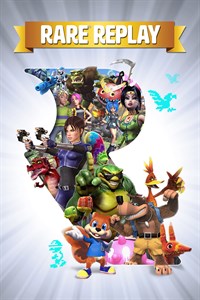 You could think of this as a "Rare's Greatest Hits" compilation, and that is saying something for one of the most storied game development studios in history. The 30 games featured in this amazing collection span many hardware generations from the ZX Spectrum to the Xbox 360. The games are mostly preserved in their original glory with only minor edits in some instances. A few of the standouts in this compilation are R.C. Pro-Am, Battletoads, Killer Instinct Gold, Banjo Kazooie, and Perfect Dark.
TMNT: Shredder's Revenge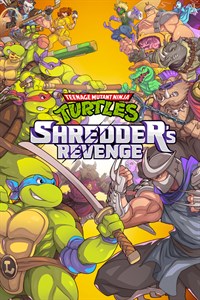 Here we have another modern reboot of a beloved classic brawler, and old school gamers who got to experience the TMNT games of the NES days will love it. Shredder's Revenge is an excellent throwback to those beat 'em ups of yore with its side-scrolling action and pixel art graphics style, not to mention co-op for up to six players.
Wrap up
We hope you enjoyed that little trip down memory lane. Although the games featured here were really a mix of the old and the new. Are any of your favorites featured here? Be sure to let us know about your experiences with these games in the comments.
It's good to see games for everyone being offered on Game Pass, and it's one of the things that makes Game Pass the best gaming service out there right now. If you don't already have a subscription to Xbox Game Pass, you can sign up here. Right now you can get your first month for only $1. Head over to the Game Pass FAQ page to learn more. And don't forget to check out our other "What to play on Game Pass" posts to see more Game Pass recommendations.
Featured image courtesy of mixed-news.com.