Gamescom has opened its doors in Cologne, Germany today for trade visitors and the media, and it's definitely the place to be if you want to check out the big AAA games launching later this Fall. All the big video game publishers are in the place this week, and that includes Microsoft, Sony and Nintendo, as well as other tech giants such as Google and even Facebook.
After Microsoft announced a couple of weeks ago that all Gamescom attendees would be able to try Project xCloud at the Xbox booth, I decided that it wasn't something I'd want to miss. I've been able to check out both Project xCloud and Google Stadia today, and even though I just had a couple of minutes of hands-on time with both services I've been quite impressed by what I've seen.
It's still very early days for video game streaming, and Microsoft and Google have both chosen a different approach about this new technology. The Redmond giant will be targeting mobile gamers first and leverage its existing Xbox One architecture, while Google Stadia will be a true next-gen platform that will also be available on TVs, laptops, and mobile devices. Both approaches have their merits, and it will be interesting to see what happens when Project xCloud and Google Stadia launch in October and November, respectively.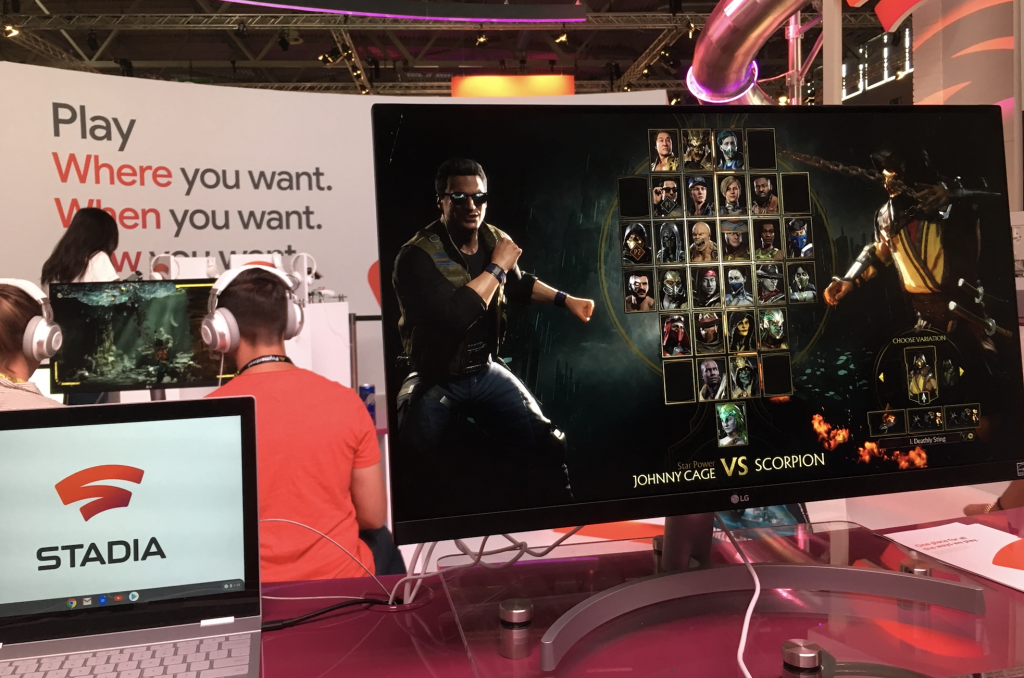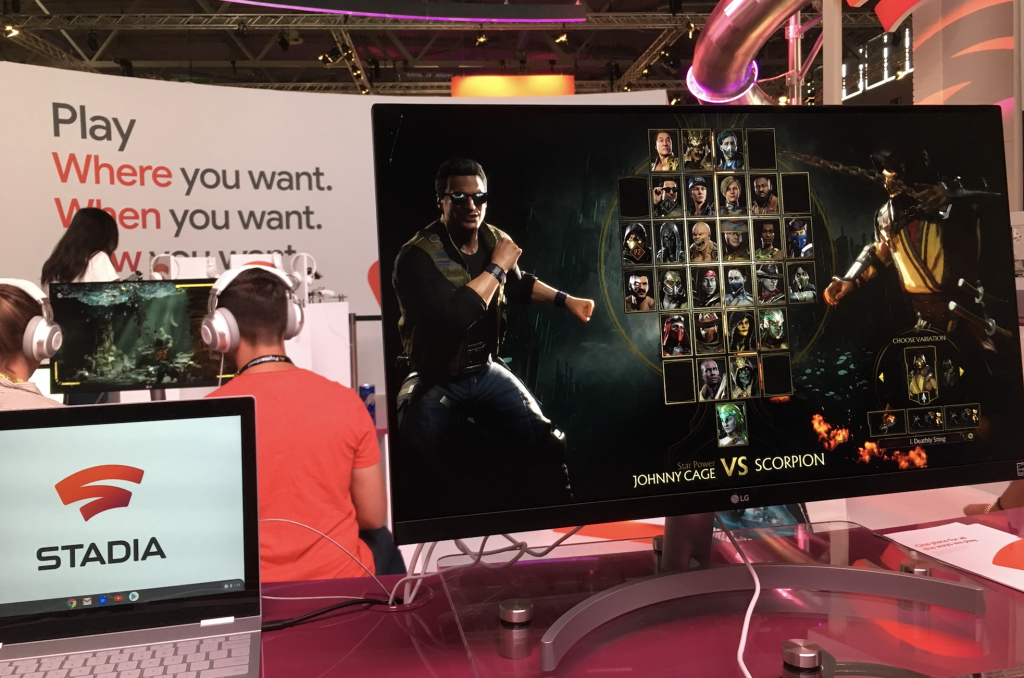 Project xCloud works well, but playing Xbox games on a phone is weird
Microsoft had a couple of Xbox exclusive games on display at the Project xCloud booth today, and I got to try Forza Horizon 4, ReCore, and Ori and the Blind Forest. I played all these games before on my Xbox One S, and I have to say I felt right at home playing them using an Xbox controller plugged into an Android phone. The graphics looked good, and controls were also very responsive.
I've been told that Microsoft was using a nearby datacenter for these Project xCloud demos, and this exactly why the company building Azure datacenters around the world should really help Project xCloud to deliver a great gaming experience. Input lag was almost imperceptible, and I was able to handle tense turns in Forza or difficult jumps in Ori without breaking a sweat.
Unfortunately, capturing photos and footage of the screens wasn't allowed today, and that's because Project xCloud is still a work in progress. Microsoft is using different Android phones for its Project xCloud demos at gamescom, including a Razer gaming phone and the Samsung Galaxy S10+. Microsoft also had some Android tablets on display, but the company isn't demoing the service on these devices for now. A Microsoft rep also told me that Project xCloud won't be available on iOS devices at launch, but the company is working on supporting iPhones and iPads down the road.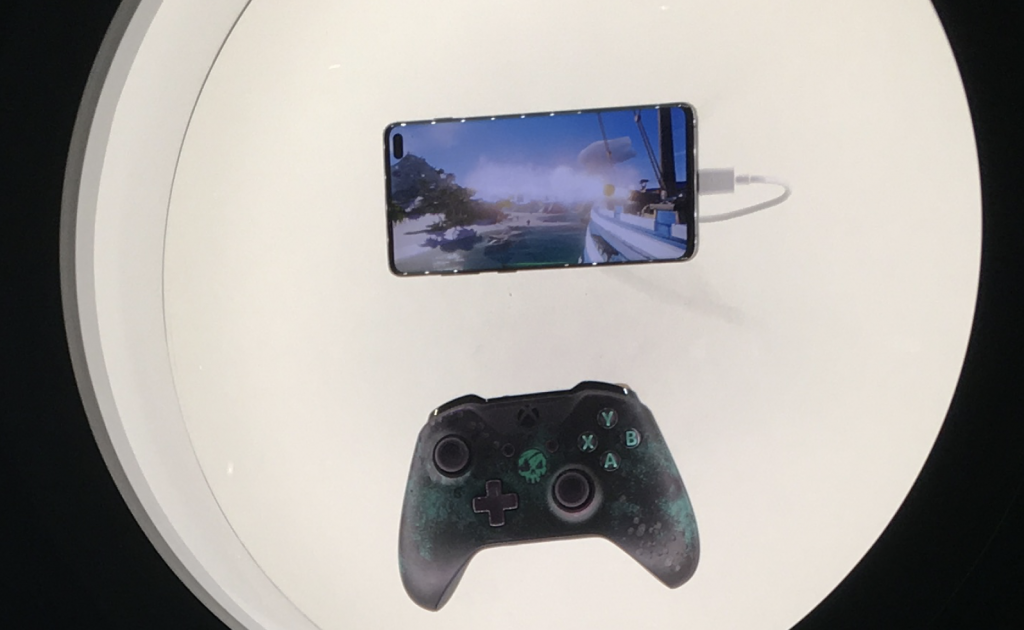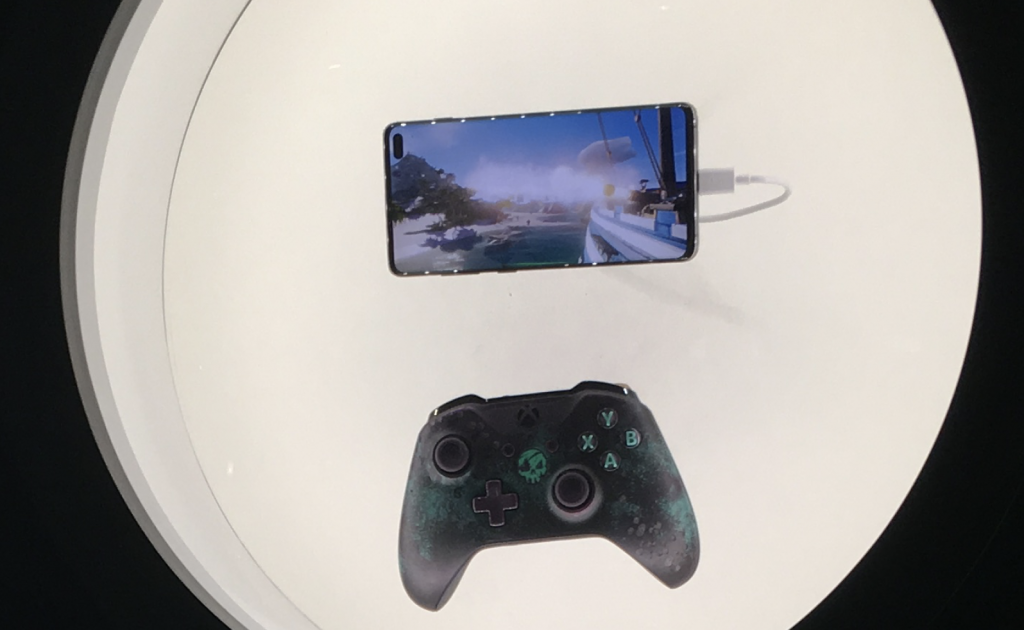 Overall, I came away pretty impressed by Project xCloud, but playing Xbox games on a phone isn't as great as it seems. Until Microsoft releases something as convenient as the detachable Nintendo Switch Joy-Cons, I'm afraid using an Xbox controller or touch controls (which Microsoft isn't demoing at Gamescom) is going to feel a bit weird and clunky. Does anyone really wants to carry a bulky Xbox Wireless Controller on the road? I'm really not sure about that.
It's also worth reminding that Microsoft is putting Xbox One S consoles in server blades for Project xCloud, which means that you can't expect 4K graphics or any Xbox One X enhancements such as smoother frame rates, at least until the Xbox One S server blades are replaced by Project Scarlett blades, something Microsoft plans to do. Performance was solid on Forza Horizon 4 (a game that runs great on the Xbox One S), but the already poorly optimized Recore didn't feel really smooth during my short hands-on time. Performance is probably the area where Google Stadia could have an edge, though my experience with Google's service didn't leave me entirely convinced.
Google Stadia feels like the future, but performance is inconsistent
Google has two Stadia games on demo at Gamescom, Mortal Kombat 11 and the upcoming Doom Eternal. I only got the chance to play three rounds of Mortal Kombat 11 against a fellow journalist, and it felt great most of the time.
All Stadia games will be targeting 4K at 60FPS, but there were frequent framerate dips during my hands-on session. This didn't prevent me from smashing my enemy and ending the combat with a perfectly executed Fatality, but overall Google Stadia felt more like a PC experience with an inconsistent framerate, than a console experience where games are targeting a specific framerate and mostly sticking to it.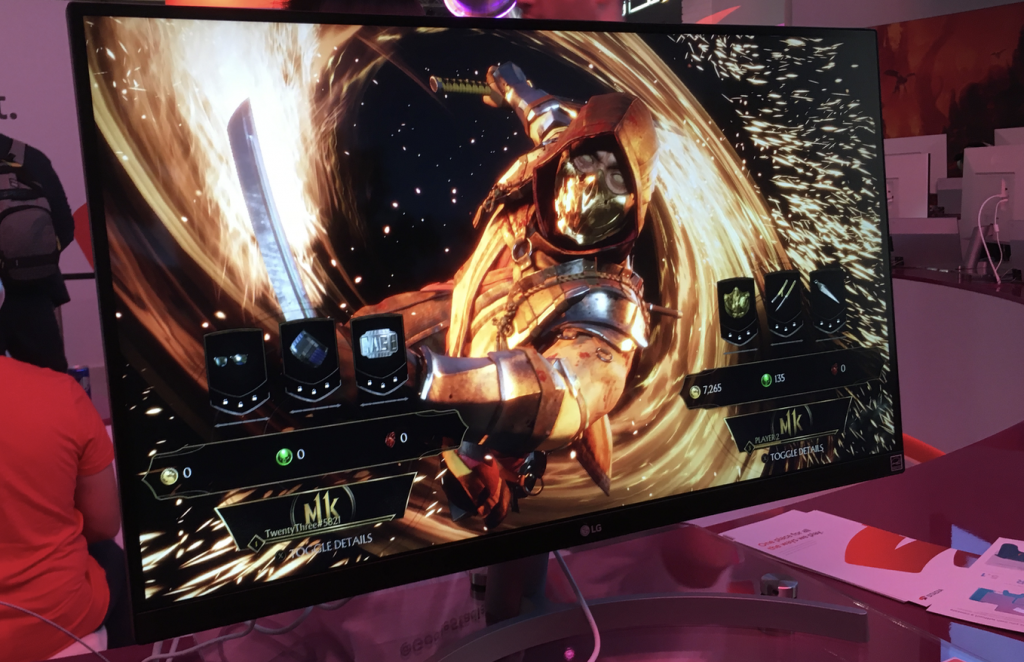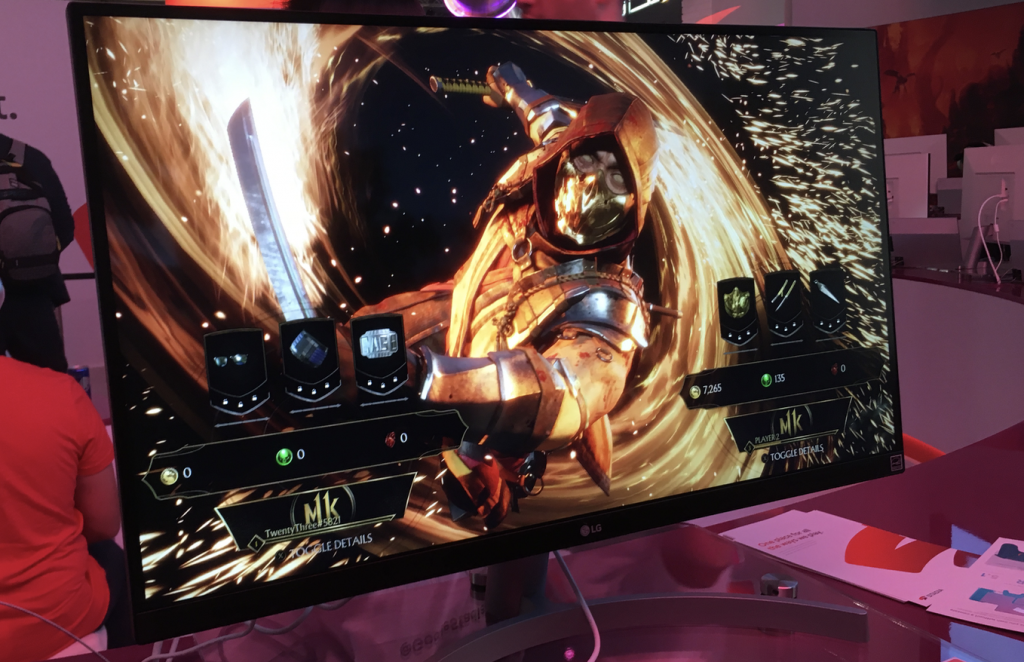 Still, with more than 10 teraflops of computing power under the hood, Mortal Kombat 11 on Project Stadia looked absolutely amazing. I also didn't notice any input lag, and I guess the fact that the Google Stadia controller is directly connected to Google's servers really helps. The demo was powered by a Google Chromebook Pixel connected to a 4K screen, but Stadia will also be available on TVs with a Chromecast Ultra, PCs with the Google Chrome browser, or select Google Pixel Android phones. Google isn't demoing Stadia on these other platforms at Gamescom, but at launch the game streaming service will be available on more devices than Microsoft's Project xCloud
Let the game streaming services war begin
Google has already announced all pricing details for its Stadia service, and this year access to the service will require a $9.99/month Stadia Pro subscription that will include Destiny 2 plus all of its DLCs. Stadia Pro subscribers will be able to play games at 4K 60FPS, but they'll have to purchase games separately on Google's digital store. Next year, Google will also launch a free tier for Stadia which will provide a slightly inferior 1080p 60FPS gameplay experience. Developers will also need to port their games to the Linux-based Stadia infrastructure, but Google has already managed to get some big upcoming games such as Doom Eternal, Borderlands 3, and Cyberpunk 2077
Microsoft has yet to reveal the business model for Project xCloud, but the service will likely have deep ties with Xbox Game Pass, a service that is often referred to as a "Netflix for games." Because Project xCloud is leveraging the existing Xbox One hardware, it will also be compatible with all existing and upcoming Xbox One games, though it will be up to developers to decide if they want to make their games available via Project xCloud.
Game streaming services don't mean that gaming consoles are on the way out, and it will be probably be years before the technology can provide the same consistent experience that PCs and gaming consoles can provide today. Still, game streaming is all about reaching the 2 billion people playing games worldwide, and I think Microsoft and Sony (which was an early leader in game streaming with PlayStation Now) shouldn't underestimate Google Stadia. Amazon, the owner of Twitch, is also working on its own game streaming service, and you can also add EA and Verizon to the list of companies interested in game streaming.
Forget the console wars, we're about to see a new type of competition between platforms allowing gamers to play games anytime, anywhere, on any device. This should be an exciting evolution for the video games industry, and competition is always a very good thing. Let's just hope that this won't lead to more walled gardens, though Google is already committed to support crossplay on its Stadia platform.