I wrote an article last year following the Surface Book hype, where I talked about what in my opinion are reasonable alternatives to Microsoft's "ultimate laptop". Those of you who read it may remember my mention of a certain contender from Japan being my former dream machine – the VAIO Z 2015 model, duped "Monster PC" in its homeland – and how I lamented its lack of availability in the US and a Skylake refresh. Well, apparently the tech gods (or at least VAIO) listened to my desperate plea, as a Skylake version of Vaio's flagship convertible, under a new name – VAIO Z flip, will be sold in the US very soon, reports IBTimes.
As a quick recap, the VAIO Z, along with its bigger brother the VAIO Z Canvas (available in the US from last year), represents once-prestigious PC maker VAIO's attempts to reclaim its glory since SONY's sold-out of its computer division, by making high-quality, high-performance machines. And boy did they deliver. The VAIO Z Canvas manages to cram a full-powered quad-core Core i7, pen support and up to 1TB of SSD into a relatively thin and light 12.2-inch body. The VAIO's tablet-centric form factor and astronomic price (we're talking upwards of $3000 here), however, means that it's more suited to desk work by professional artists and designers.
The first 28w Skylake ultrabook on the market
For everyone else, there's the 13.3″ VAIO Z (and now the VAIO Z flip). The 2015 model was the first Windows laptop to use Intel's 28W Broadwell CPUs, formerly only found on Apple's Macbook Pro 13″, giving it superior performance in a sub-3-pound ultrabook form factor. With the Skylake refresh this year, the VAIO Z flip will be the first laptop in the world with Skylake 28W CPUs, effectively beating Apple to the market – whose equivalent still runs on Broadwell – and smoking all ultrabook-class competitors in performance.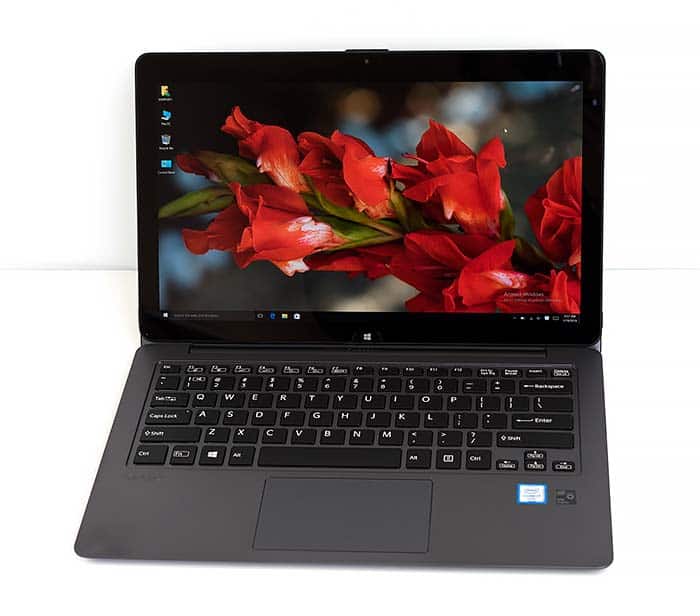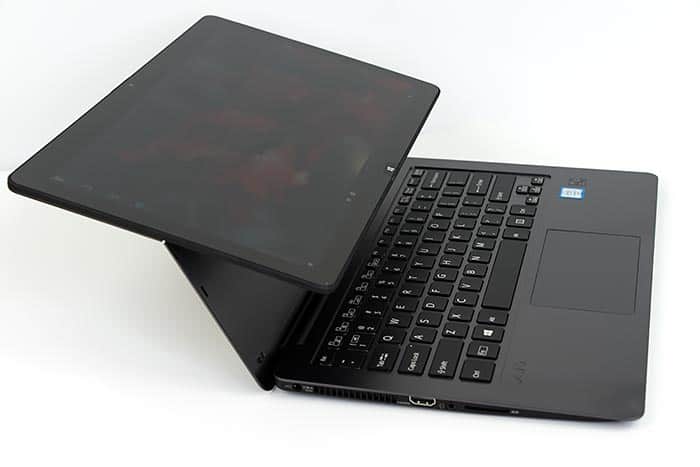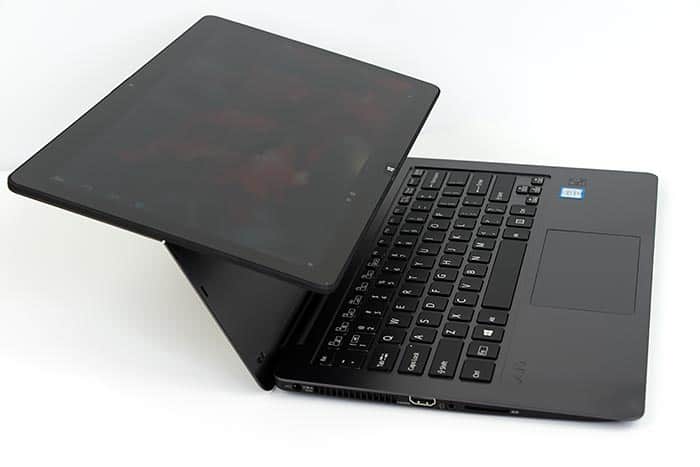 While pre-orders will starts from February 8, 2016, as stated on VAIO's US website, a prototype model has been circulated around the tech press for some early street cred. Lisa Gade of Mobile Tech Review has made an excellent review of the machine, where she talks at length about the gorgeous 2560×1440 IPS display, the elegant flip-and-switch mechanism that's still the best in the convertible world, the excellent keyboard and trackpad, and pen performance.
Power-packed
What's more interesting from Lisa's review though is the laptop's performance, which leaves little to be desired given the form factor. In fact, the VAIO Z flip is shown to even outperforms Microsoft's Surface Book with the dedicated GPU, the result of a combination of more powerful CPUs and competitive iGPU.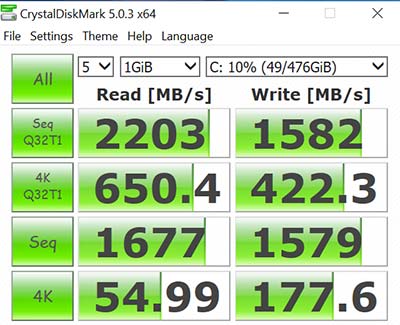 With this, it can be suggested that the integrated Iris Graphics 550 is on equal grounds with an Nvidia 940m, no small feat for Intel. Given how its smaller brother, the Intel Iris Graphics 540 in the highest-end Surface Pro 4 has already been shown to come close to the performance of Surface Book's dGPU without throttling, the result is understandable; after all, the traditional laptop design, coupling with VAIO's liquid cooling system, should make thermal a complete non-issue. Battery gets around 8 hours of use, a bit away from VAIO's claim of 11.5 hours, but still respectable for the amount of power under the hood.
Conclusion
With its combination of power and mobility, the VAIO Z flip already looks like the ultrabook convertible to beat in 2016. Of course, the price is also at a premium: starting at $1,799 and going up to $2,399. For people who needs something like it though, there's no equal on the market. Those who can forgo the touchscreen, stylus support and convertible aspect can opt for a clamshell version which starts at $1,499, or going even lower to the no-nonsense Vaio S starting at $1,099; both of which will goes on sale in March. The Z flip itself will be available through the Microsoft Store, VAIO and selected partners.