When you hear the words "Microsoft Garage," you might think of a garage located somewhere in Seattle, but don't be mistaken, it is something different. Microsoft Garage is actually an official outlet from Microsoft that allows employees and interns to create and experiment with apps that can solve common problems.
There are even physical Microsoft garage locations around the world in Vancouver, Bay Area, Atlanta, New England, New York City, Dublin, Israel, Hyderabad, Bengaluru, and Beijing. The garage locations provide spaces for projects, as well as talks and workshops.
Anyway, there are some great Microsoft Garage projects for Windows 10, some of which are actually quite cool. Today, we'll be looking through those garage projects for you.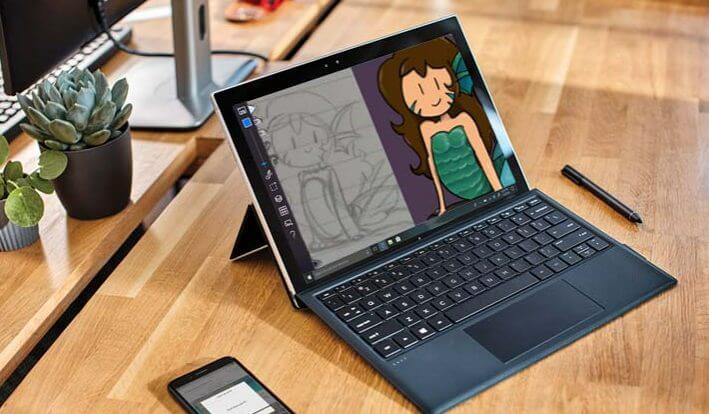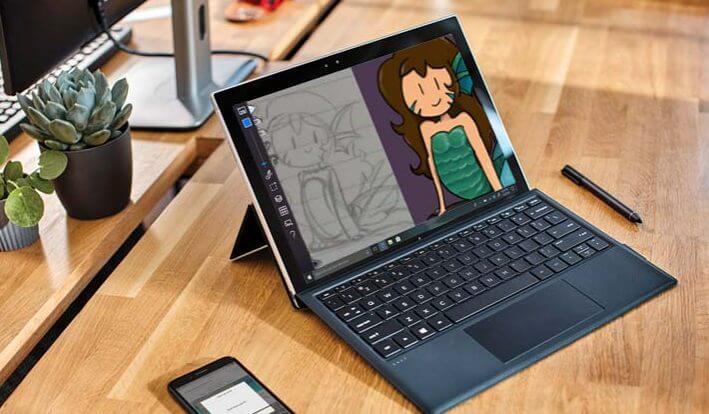 First on our list is Sketch Pal. This is an app that is really great for Surface devices. It is able to make drawing easier for artists. According to Microsoft, this Windows 10 drawing app brings new features like coloring assist, stroke cleanup tools, and reference view. These features all leverage the technology in a Surface pen like low pen latency, tilt support, and pressure sensitivity. Some other unique features in Sketch Pal include the ability to create your own brush, join strokes, add reference pictures to sketch under or alongside with. You even can use a second PC as a remote palette and continue drawing on another device.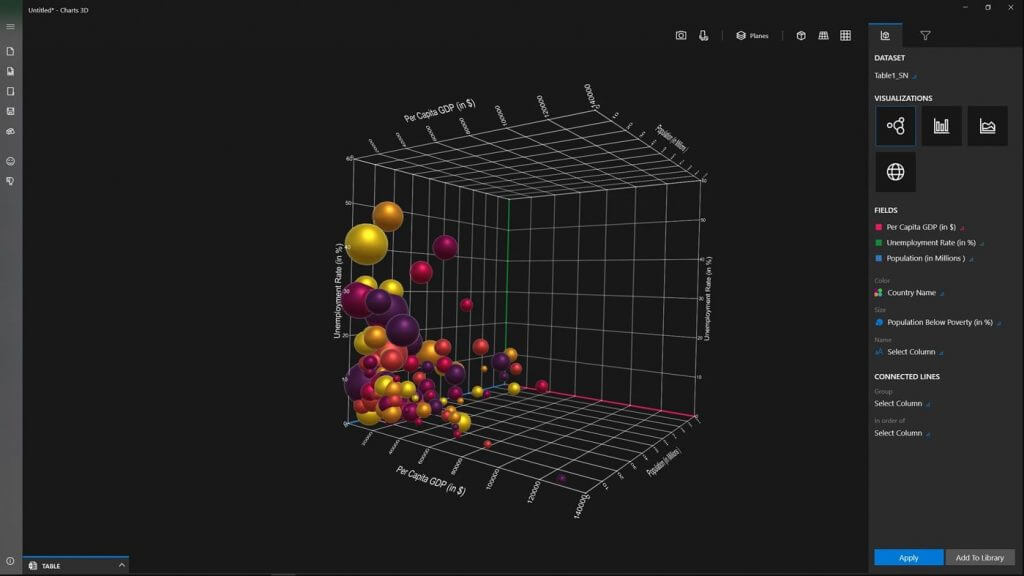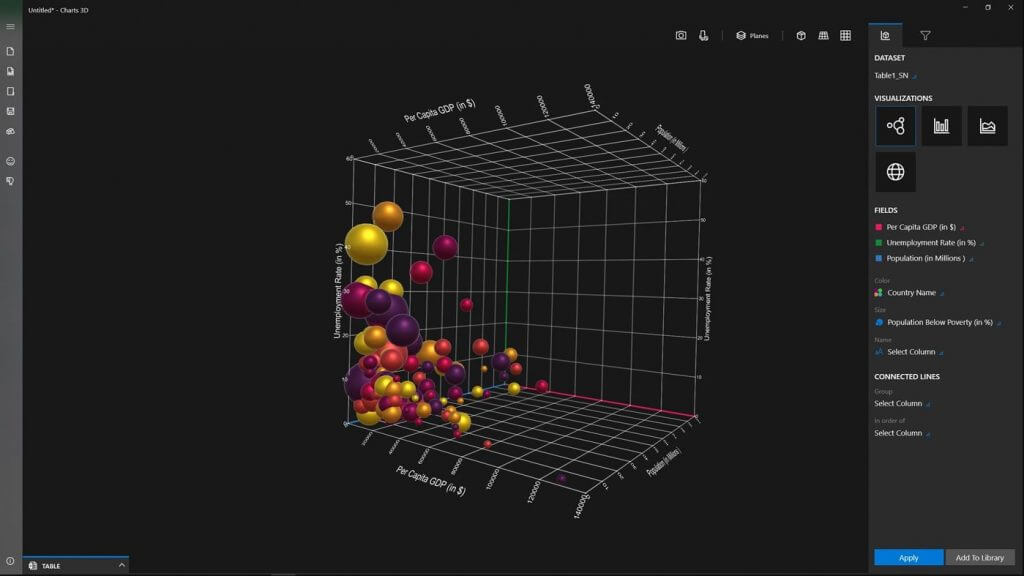 Next up is Charts 3D. This app is more for engineers and those who are information workers, but it actually is quite useful. It is designed to help make data easier to see and understand and for you to create insightful visualizations. Officially, Microsoft says the app can be used by presenters to illustrate their key points with a more immersive and interactive 3D objects.
Some features in Sketch Pal include cool ways to interact with charts such as zooming, rotating, and panning the graph from different perspectives. There are also analytical tools in the app centered around filtering, seeing data as connected lines, and even on a 2D plane. Interestingly, you also can manipulate and interact with the visualization using simple voice commands.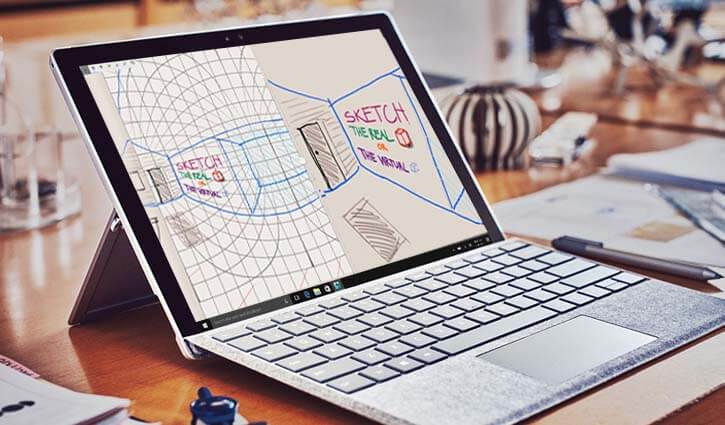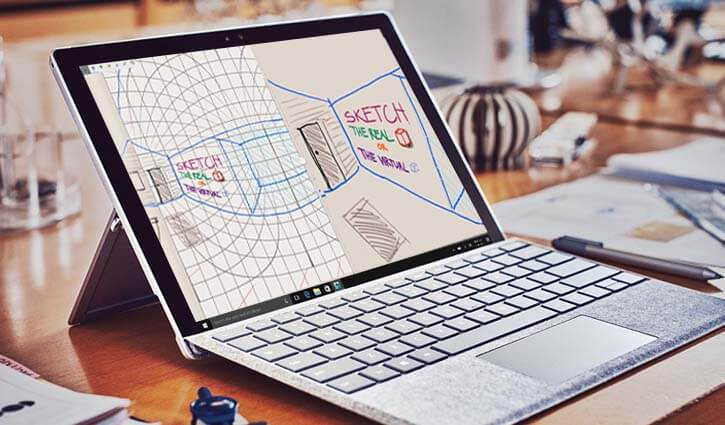 This third Microsoft Garage project goes back to inking, and it's quite the cool one, too. Sketch 360 is an app that helps artists create full 360-degree sketches through a grid design. The app has a drawing area on the left, and a 360-degree view on the right, which is able to render your 2D drawing in 3D in real-time. Using the app is easy, too, as you can trace along embedded gridlines, use a variety of pens in the app, and tilt and rotate images with the movement of your device. Sketch 360 was so popular that Microsoft ported it over to Android for devices like the Surface Duo!
Mouse Without Borders
Fourth on our list is Mouse Without Borders. This app lets you control up to four Windows computers with a single mouse and keyboard. You even can copy and paste text and drag and drop files across the computers, too. If this sounds familiar, then you probably know why. This is basically the Microsoft version of Universal Control, which was recently introduced by Apple as a way to control iPad and Macs with a single keyboard and mouse. Mouse without Borders works on Windows 7, Windows 10, and even Windows XP and Vista. It is not available in the Microsoft Store, but you can download it as a traditional .exe file via the link below.
Download Mouse Without Borders
Ink to Code
Finally, we get to an app that's designed for developers. This one lets you draw wire frame sketches and export them to Visual Studio. Microsoft says this app is designed to help you expedite the process of prototyping UWP and Android user interfaces. Basically, the app lets developers envision and create their ideas more easily.
Other Microsoft Garage projects
Though this post mainly focuses on Microsoft Garage projects that have made it to Windows 10, there are others that you can download. Our previous post looked at 10 great Microsoft Garage projects you probably didn't know about. There we covered other apps like 3D Models in Office, Eye Control for Windows 10, FindTime, Watch For, and so much more. Do you have a favorite Microsoft Garage project? Let us know in the comments below!